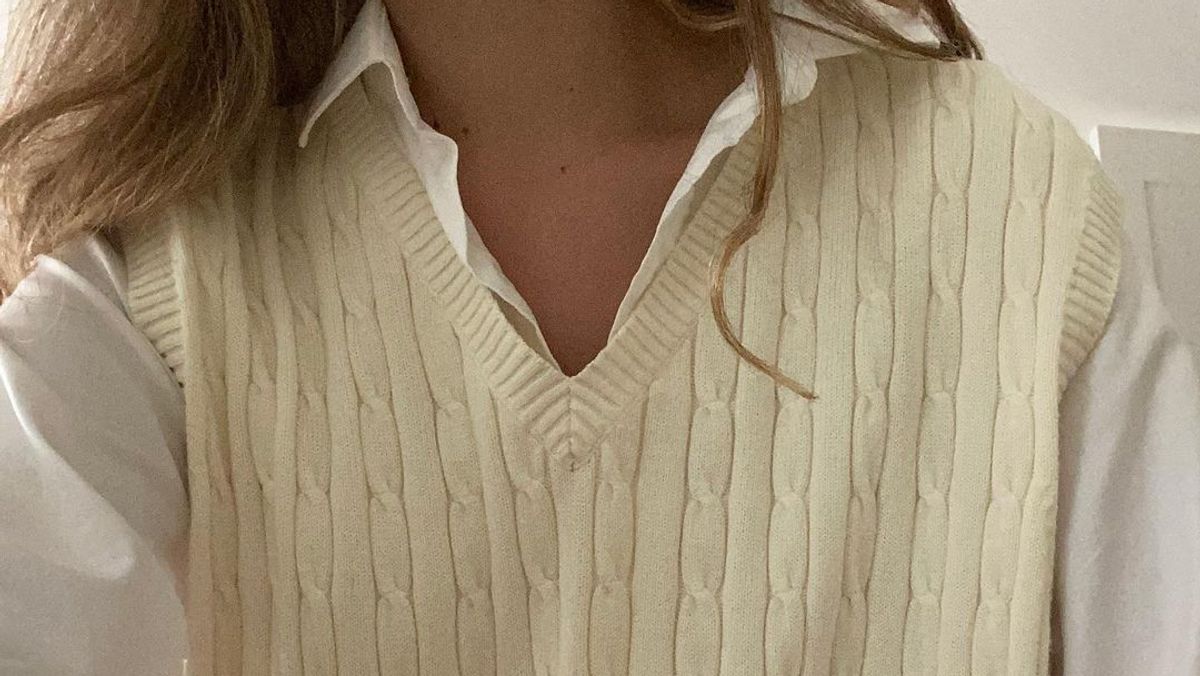 Trends
Your fall wardrobe has never looked so good.
We love when a trend arises that shatters all of those boring fashion rules cemented into our brains. Cream and white, this season's star color combination, breaks a few of the key ones—specifically, no white after Labor Day and don't mix shades of the same color—neither of which carry the significance they once did. In fact, breaking these sartorial guidelines actually adds substantial intrigue to your look.

The interest lies in the combination of tones—specifically, a yellow-toned cream with the cool-toned white. It's a modern contrast that immediately catches your eye without being too out there, and is actually a subtle but refreshing twist on the white-on-white look that has been popular over the past few seasons.

When it comes to styling, as you change shades, make sure to shake up the texture, as well. We've seen the combination styled with a cream vest layered on top of a white blouse, a white knit draped over a creamy silk skirt, and even a crisp white blouse tucked into khaki denim. If you aren't ready to attempt the snowy medley head to toe, break it up with a black pant, shoe, or accessory. Check out some of our favorite styling references below, and shop a few must-have pieces to add to your cold-weather wardrobe.


---