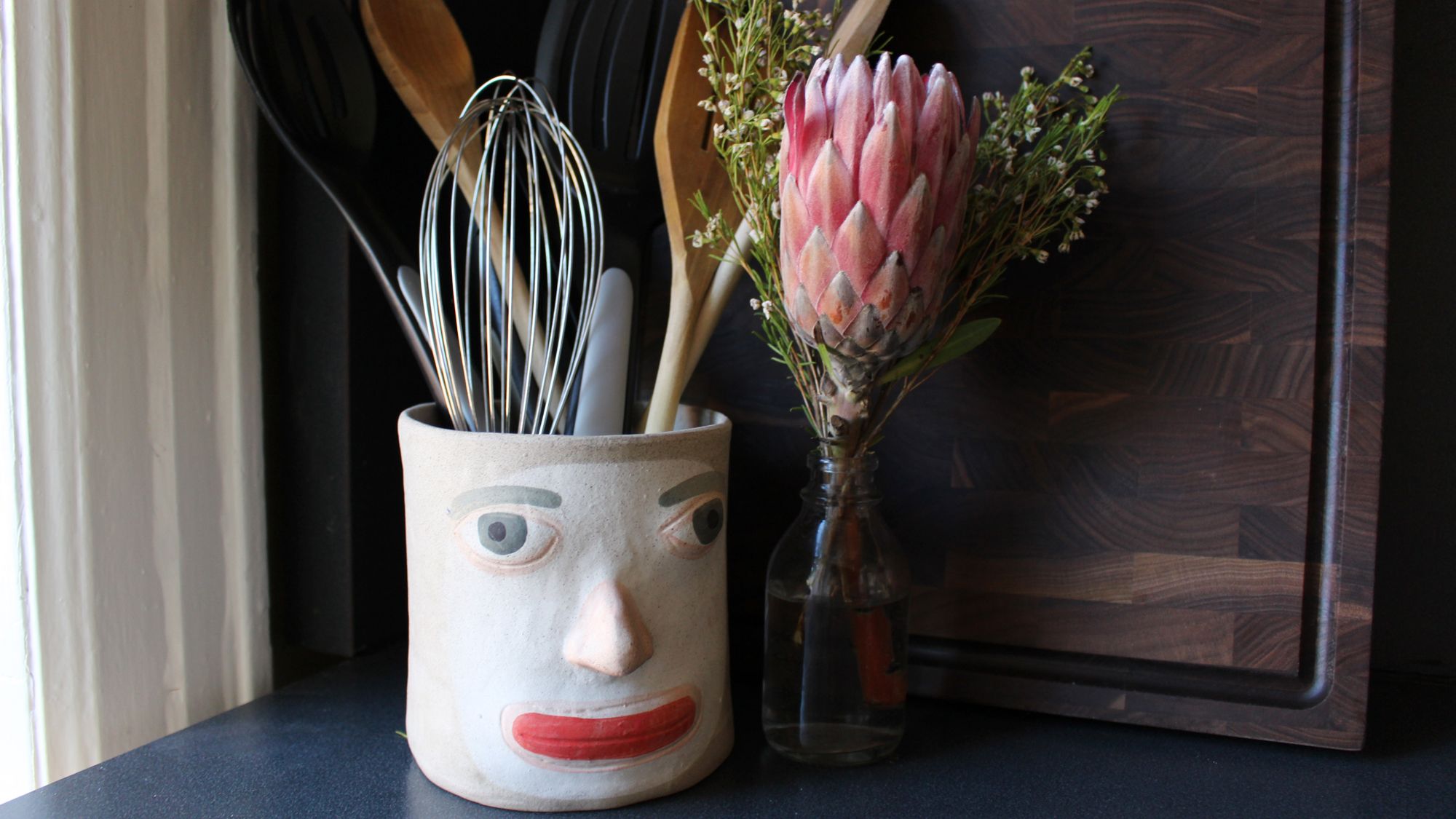 Decor
Plus, plenty of shopping picks to get you started.
Nicole Kliest
For many of us, 2020 will go down in history as the year we became better acquainted with our kitchens (amongst a few other defining moments). More cooking, more at-home meals, maybe even a little bread baking in the mix, if you were feeling ambitious. Our kitchens serve as tiny havens that spark creativity and inspire comfort, which is why spending a little extra time to make sure they look good is an endeavor worth embarking on.

No, we're not talking about a full kitchen renovation (though that's also encouraged if it's in the budget)—rather, a small upgrade or two to give your culinary zone a much-deserved facelift. These improvements can be as simple as swapping out your monotonous sponge for colorful scrubbers. Or grabbing your cooking utensils from the drawer and artfully displaying them inside a ceramic vase. If you're going the extra mile, you might even consider installing an interesting light fixture or experimenting with a stick-and-peel backsplash. Even the most seemingly subtle details can all come together for a final effect that'll make whipping up your signature dish a more enriching experience. Ahead, plenty of ideas to get you started.
---