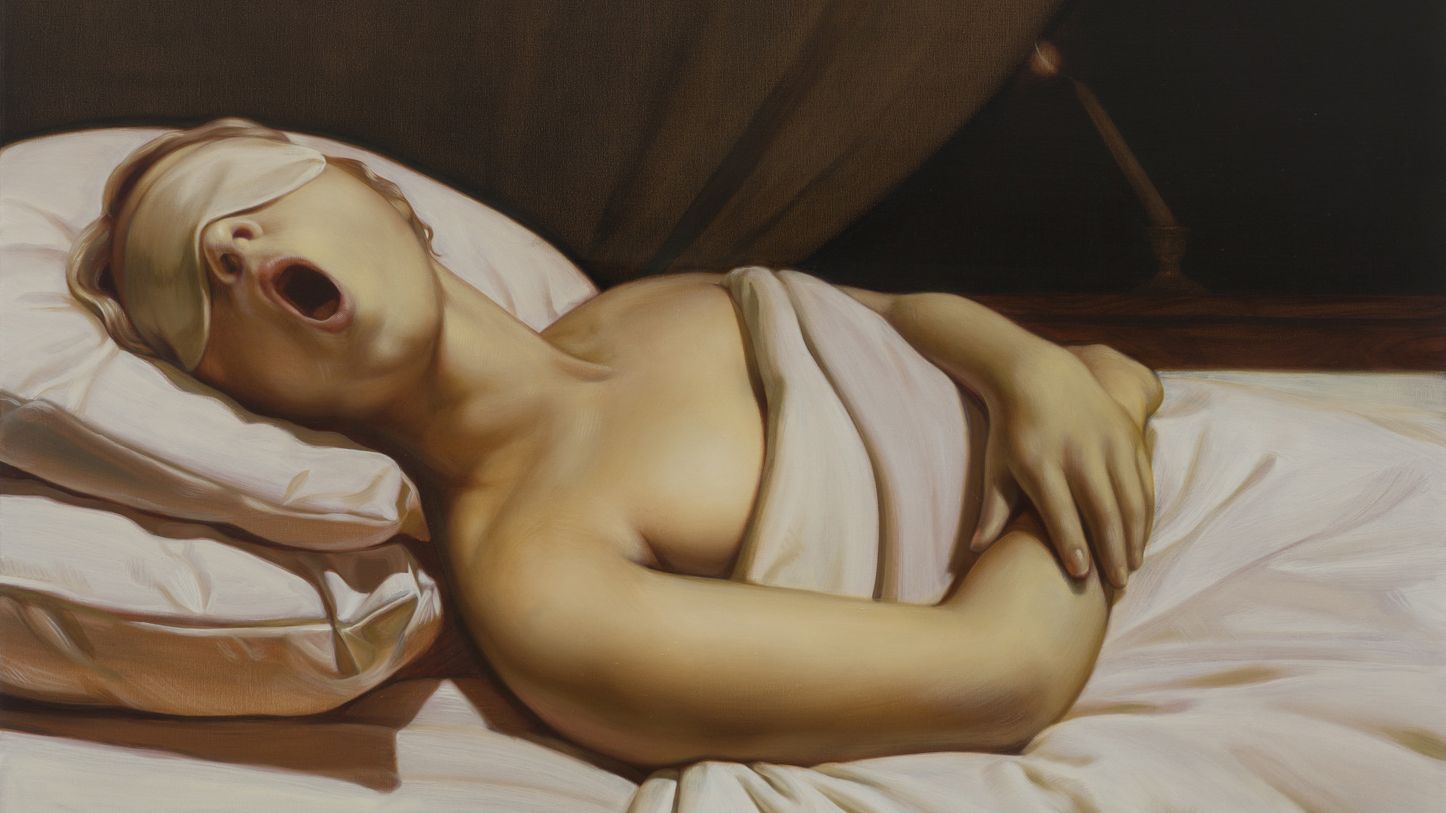 Culture
Anna Weyant represents a much-needed blend of talent and personality.
It's easy to conjure in one's mind what an artist's studio and apartment look like: glops of paint, shelves crammed with art books and prints, the interiors of a mind running wild before projecting that onto canvas. Whether that's true or not of some people, it's certainly not the case with
Anna Weyant
. The painter, 25 years old and a Canadian transplant in New York, works from her Upper West Side apartment, a chic yet minimalist space. Built-in shelves are neatly filled with a range of books, the walls are white, the table we sit around is a light-toned birch. Immediately though, one's eyes are drawn to her paintings, of which a few are either hung around the living room or near her large wooden easel. While we're here to talk about her work and blossoming career in the art scene today, the impressive works largely speak for themselves.
Given her natural, friendly disposition, speaking with Weyant about her work quickly shifts from interview to conversation—a small but significant shift, so when looking back around the room at her paintings, the similarities between Weyant and the characters in her work become all the more evident.
---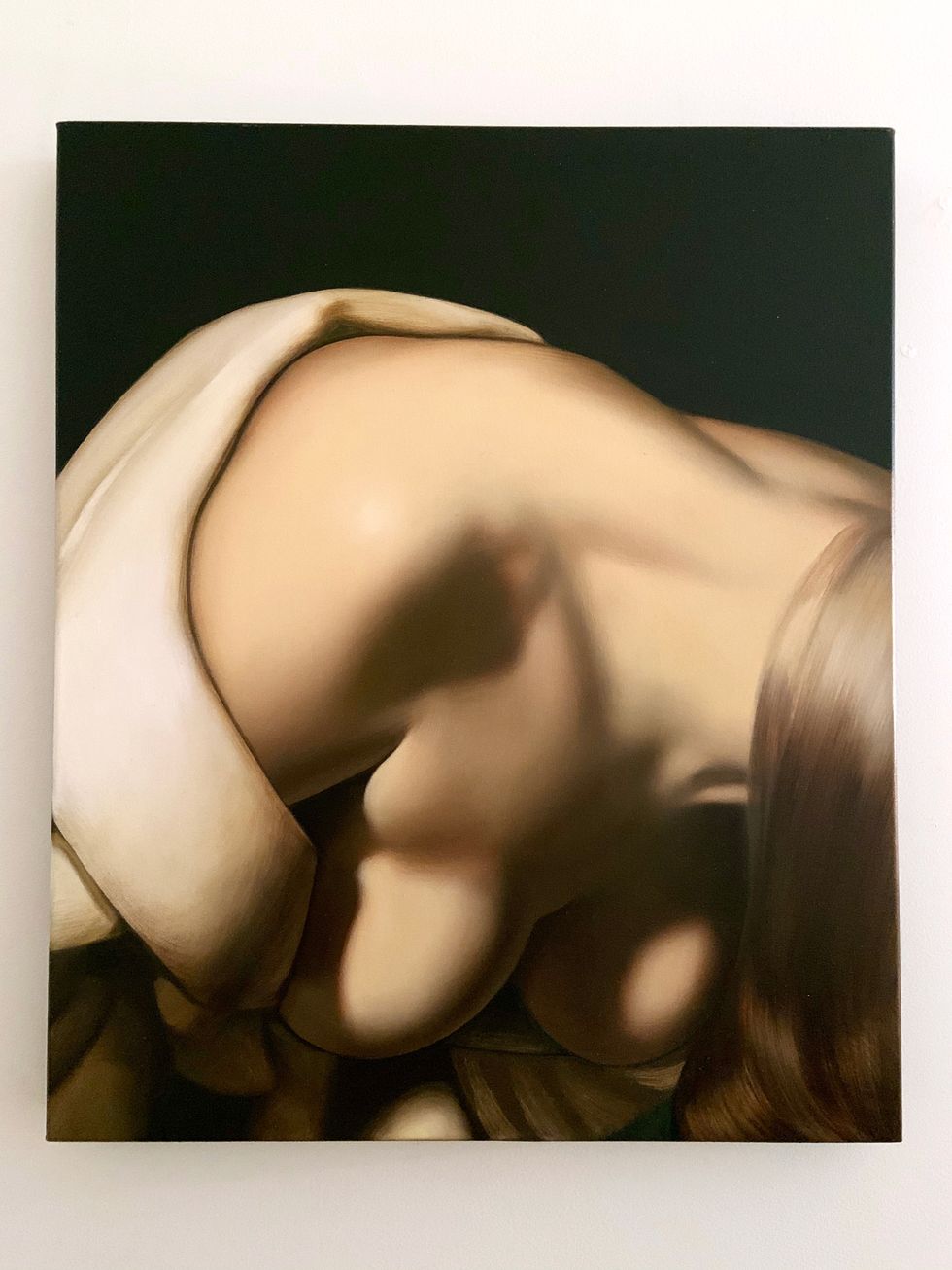 Photo: Courtesy of Anna Weyant
"They're all autobiographical," says Weyant. "It's been therapeutic to work through some things with the paintings. In college I did my thesis on tweenhood and the drama of being in a two-week relationship, when you break up and are totally wrecked. There's some dark humor in there, but there's something funny about that. I guess I would say they've always been a reflection of myself and a view of the times and things I've been through."

Perhaps her most significant works, those which have been shown in various galleries and shows across the country, are those detailing adolescent youths going through different stages in life. While, for Weyant, they often represent personal memories and reflections, each one evokes something in the viewer that reaches a deeper level of emotion—either extracting a deep memory of one's own youth, or showing a side of childhood that hadn't been considered. To each viewer, these things all hold a different, nuanced value for whoever's looking at it. "The person who has one of those paintings now, about stuffing a bra, is a child psychologist."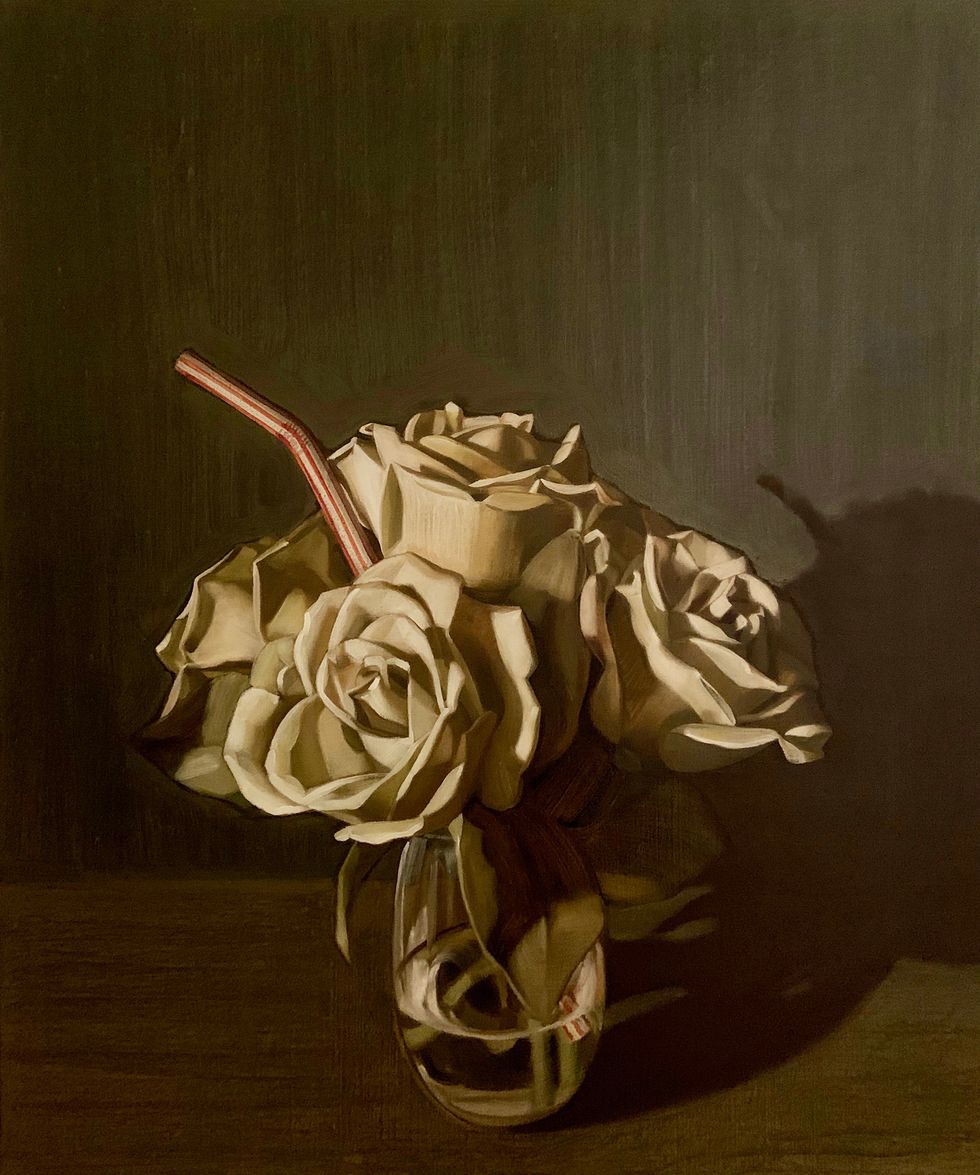 Photo: Courtesy of Anna Weyant
For Weyant though, people are routinely bringing themselves into her work when looking at each image. As she continues to grow as an artist, the personalities portrayed in her work do too. "They change all the time," she explains. "I'd say they're growing up with me a little bit. I used to be on Instagram, and I would get comments with people saying 'I can relate.'"

The paintings on display in her apartment/studio—which change regularly as they're bought or sent to be displayed elsewhere—read as powerful moments of growing up, a unique juxtaposition to the moments they capture of childhood memories. Weyant's tenebrist style of painting renders each moment as a small moment of light in a dark void, while the subjects of each painting come to life with a lighter tone than the setting each lives in. (Coincidentally, on the day of this visit, scaffolding obscures light from the windows of her low-floored apartment, making her light-filled home not unlike a cave either, she jokes.)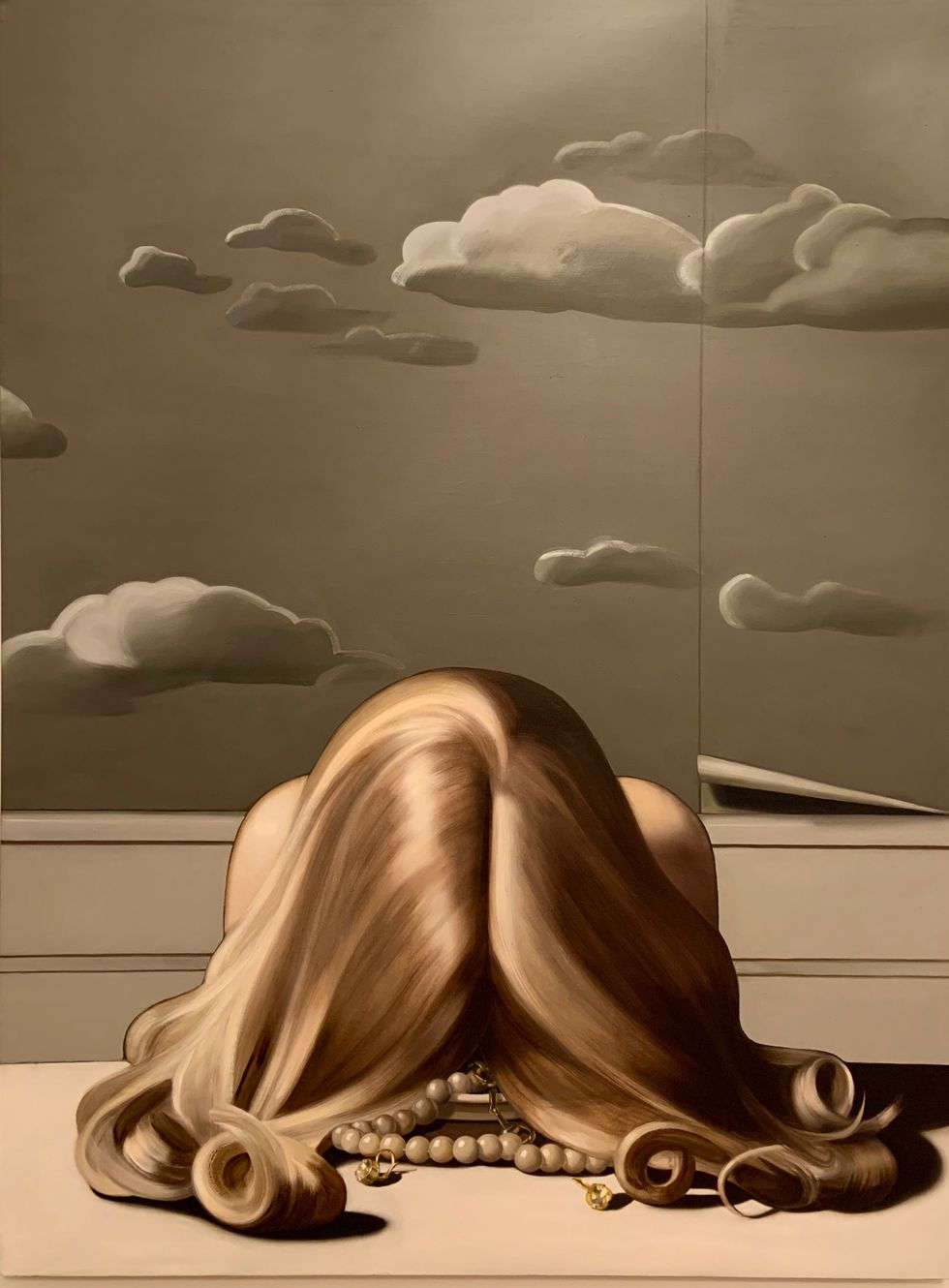 Photo: Courtesy of Anna Weyant
Speaking with Weyant about each of the works, impactful images that have been meticulously worked on and pored over to achieve the perfect balance of light and shadow, humor and solemnity, it's easy to expect the kind of references and beloved painters she may consider inspirations or influencers of her work. Not to paint with a broad brush (pun intended), but one might expect her answer to be like most artists of her caliber—Michaelangelo, Rafael, Caravaggio. On a more recent note, John Currin seems to be an immediate one—and one she admits to being a fan of as well. In reality, any student of the arts, which she was, at the Rhode Island School of Design, studies these icons enough to know any given painting back and forth. When it comes to creating one's own work, though, the humanity in Weyant's work comes from a more honest and personal level of her own upbringing and modern media intake. "I go through a lot of
New Yorker
cartoons and Bugs Bunny and the Grinch."
Within the world of each of these paintings, the viewer's mind can quickly travel to moments from one's own childhood, transported by the psychology or intent of each work—like one of those flat escalators at the airport, being brought somewhere else yet still not moving. Despite the depth found in them by viewers, though, Weyant maintains that her intent is to represent herself and her own memories at their core level, not as an artist, but as a young woman living through the world today. "I sometimes see the work as an exorcism of my own corrupted thoughts and experiences," she explains. "It's just me and what I've experienced."
Photos: Courtesy of Anna Weyant
Want more stories like this?
Inside the Studio with Parker and Clayton Calvert
In the Studio with New York–Based Artist and Creative Chellis Baird
Meet the 24-Year-Old Art Curator Championing International Black Artists