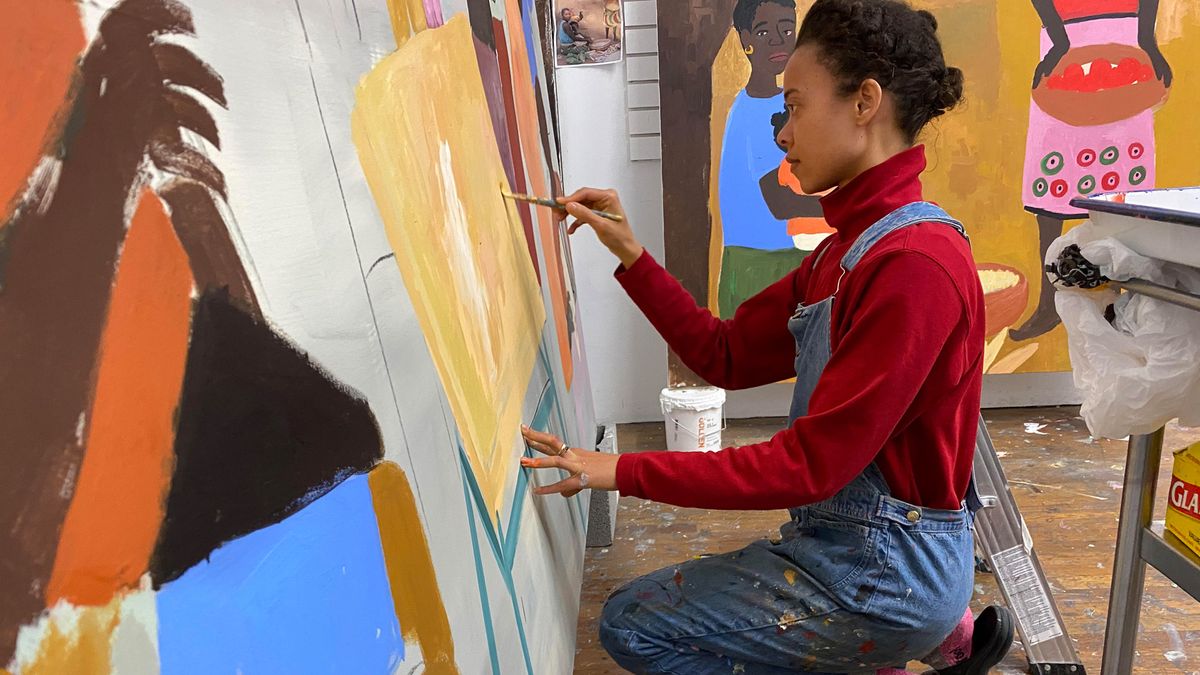 Culture
Be intentional with your art.
I've lived in the same New York City apartment since the day I moved here eight years ago. My art collection is this strange amalgamation of pieces from my childhood home that I took with me after college and works I've collected over the last several years as I refined my taste as an editor. While the artistic chaos has certainly felt like home, it doesn't necessarily feel like me—not the me of today, anyway.

I'm moving into a new apartment in the fall, and what I'm most looking forward to is finally investing in meaningful art that represents who I've become. "Let's call it the rebrand," a friend of mine recently joked. The thing I love about art is its ability to give new life to a space. I'm an entirely different person than I was when I first moved to the city—in my years as a fashion and lifestyle editor and time spent traveling to other countries, my personal taste has developed with a clearer and more individualized point of view.

As an editor, I'm inherently conditioned to care not only about art, but the stories and people behind it. Instagram has been a valuable resource when it comes to discovering and learning about new artists. Some female artists I've followed for a long time– watching them as they quietly developed their craft and I developed mine. While these young female artists have very different points of view, their work breathes new life into a space.

Life evolves, and so should the walls in which you live; so I encourage you to be intentional with your art. What new life do you want to bring into your home? What's the message you want to convey to your guests? What feels like you, today? From colorful abstracts to hotel room vibes to feminine curves and kitschy canvases, these 12 female artists have something for everyone.


---