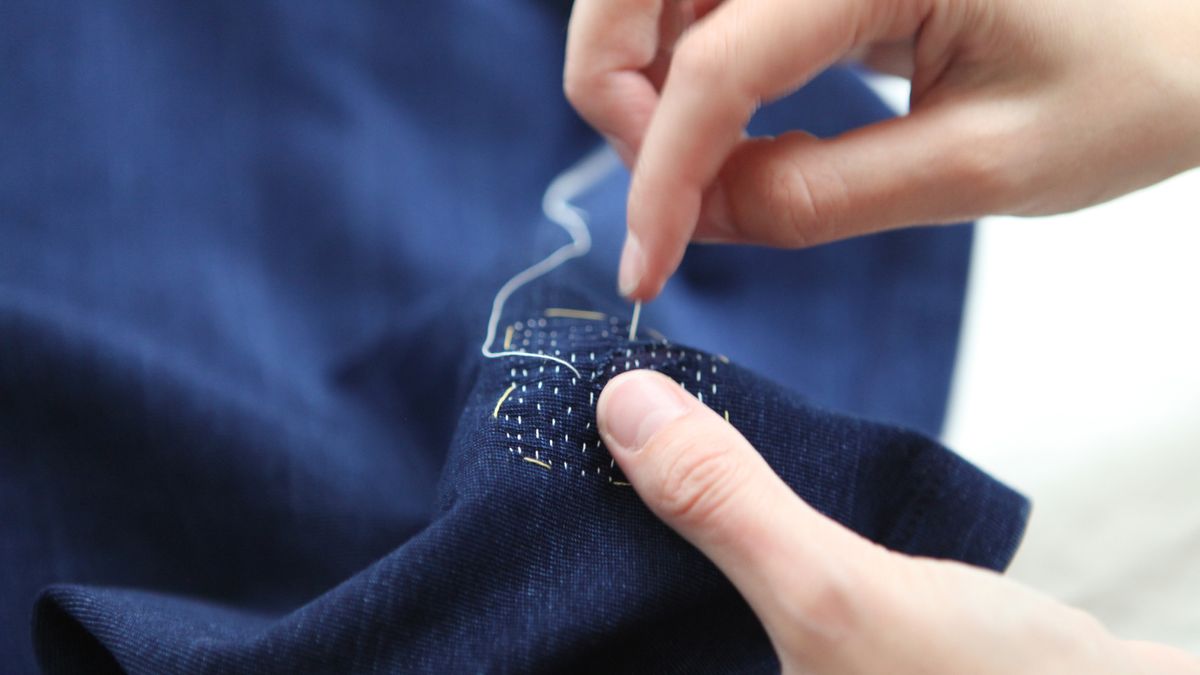 Shopping
The Fashion Stigmas We Need to Change In Order to Be More Sustainable
Here's how to actually extend the life cycle of a garment.
The fact that the fashion industry, specifically garment production, takes a huge toll on the environment is common knowledge. With the abundance of information now readily available to consumers, most are also privy to the reality that practices like mending and upcycling are positive. The problem, then, lies with the stigma that surrounds the processes of extending garments' life cycles.

One of the primary issues is that we are hung up on newness, something that the entire fashion system was built on. While something like upcycling may be good for the garment, it can also alter the "pristine" look we are so used to when we buy something brand-new. Practices like mending, upcycling, or even washing the item less go against everything the industry has conditioned us to believe. We need to rethink what we value in terms of our clothing and lean into the unique qualities that present themselves when we put more care into them. We spoke with four sustainable brands about all the ways we can make our clothing last longer, even if public perception works against them.


---