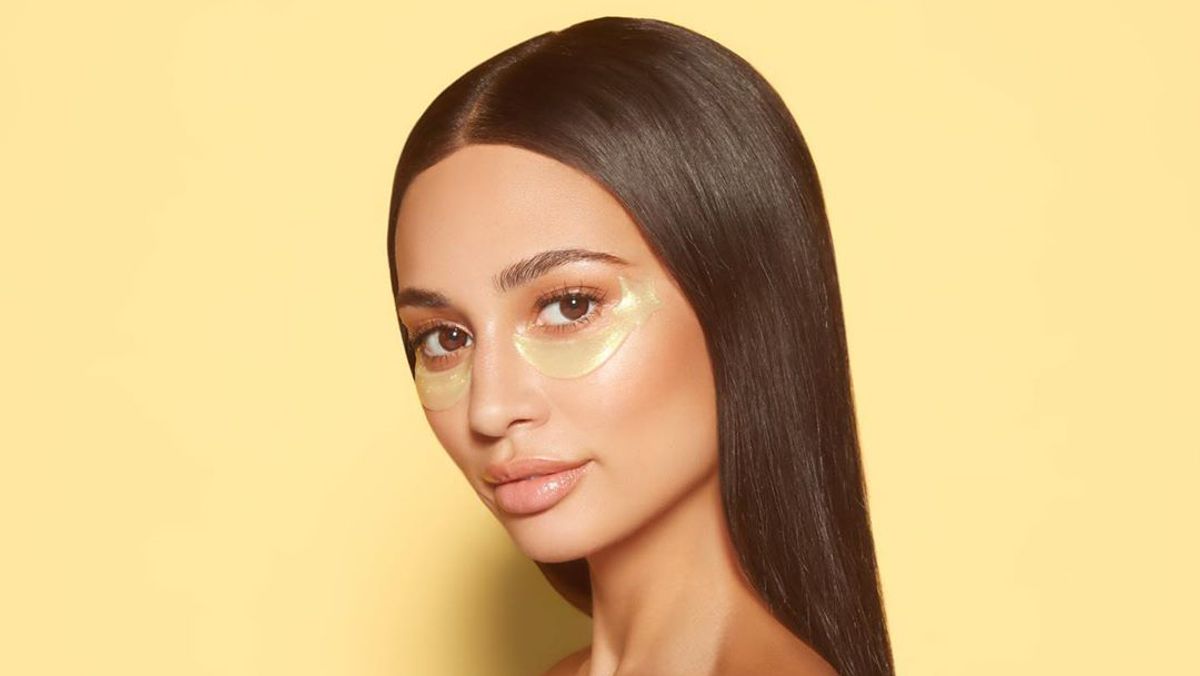 News
Calling all beauty fanatics.
Beauty entrepreneur
Kristen Noel Crawley
is launching a second installment of her KNC School of Beauty on Wednesday, October 14th, with a specific focus on entrepreneurship. The course's aim is to support BIPOC women and will give participants an inside look at what launching and operating a beauty business actually entails.
KNC Beauty
School has also partnered with Revlon to offer small business grants. Upon completion of the program, participants will have the opportunity to host an Instagram takeover on
@Revlon
to share their brand story, a chance to attend Revlon's virtual diversity roundtable in the fall, and win a financial prize of $10,000 to help start and/or grow their business. Furthermore, participants will have the chance to work with both KNC and Revlon on projects that support the BIPOC community.
The Entrepreneurship 201 course offers four "semesters" with specific themes and corresponding speakers—
Beatrice Dixon
of
Honey Pot
for general entrepreneurship, fashion lawyer Yira Dirocié for legal, Ensa Huger of
SEED
for finance, and
Jamika Martin
of
Rosen Skincare
for product development. Revlon is not only covering the tuition for all participants, but also donated $25,000 to the NAACP Legal Defense and Educational Fund. The partnership was facilitated and produced by her creative female-owned agency,
Sun-ny Side Up
.
---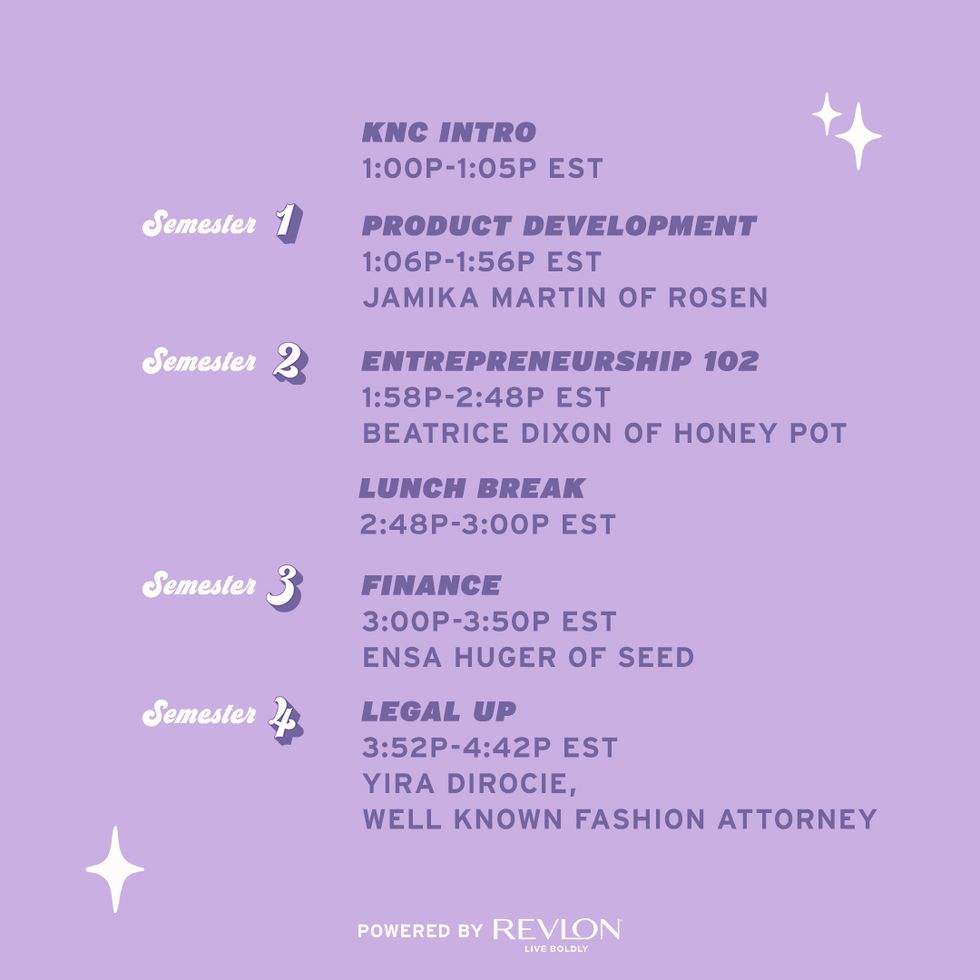 Photo: Courtesy of KNC Beauty
"I launched KNC School of Beauty in direct response to the Black Lives Matter movement, as I wanted to create a space where successful Black female entrepreneurs could share their stories of success and failure while imparting knowledge to other aspiring businesswomen," explains Crawley.
The beauty entrepreneur counts Dr. Barbara Sturm, Cassandra Grey of Violet Grey, Jen Atkin, and even Emily Weiss as major supporters of her business, each helping her to get her footing in the industry and to make instrumental strategic connections. "It's so important to support each other and know that shining a light on someone else's star isn't going to dim yours," she says.
Crawley selected speakers that built their own businesses from the ground up, just as she did with KNC Beauty, in hopes that participants will be able to do the same. "I wanted to bring together other females who have found success in this industry to provide tools for the next generation so that they can continue to break down these barriers."
Register here
for Session Two.
Top photo: Courtesy of Instagram/@kncbeauty
Want more stories like this?
How to Transition Your Haircare Routine from Summer to Fall
9 Celebrity-Led Beauty Brands Taking the Crown This Year
Can You Slow the Greying of Hair? We Investigate