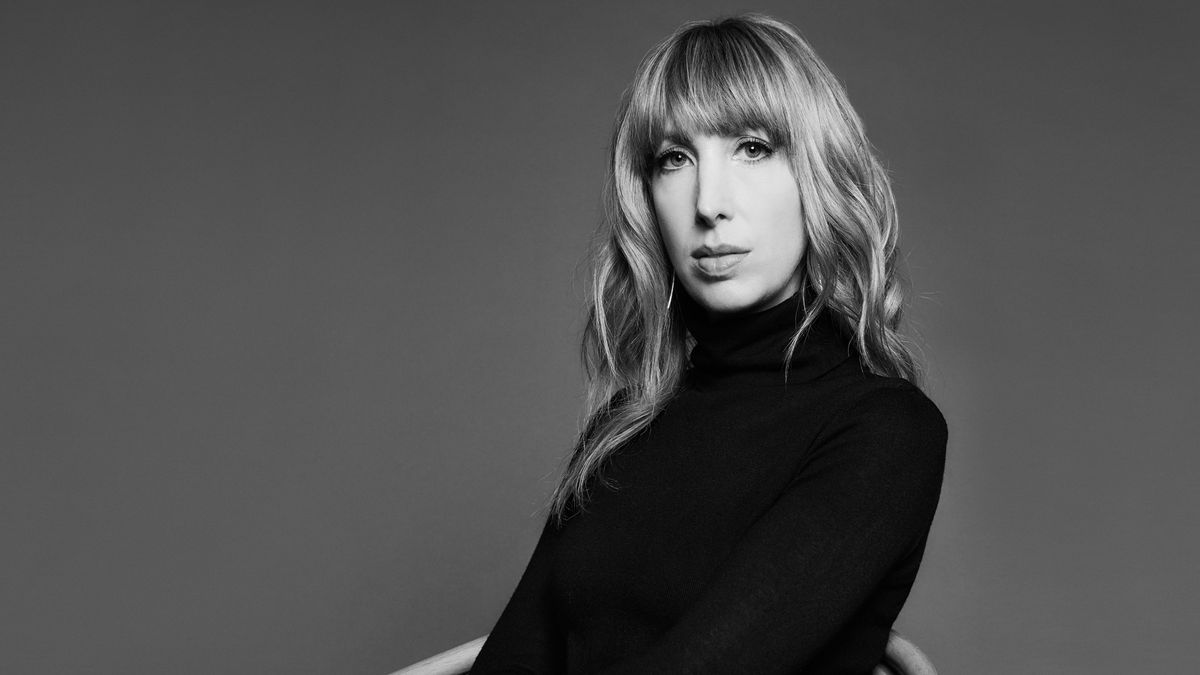 Decor
The top-shelf interior designer shares what's next for her practice, and the pieces to invest in now.
While spending more time at home these last few months has changed so much about the world we live in, it's given some the opportunity to explore all those creative ideas and projects that there never seems to be enough time for. In
Alison Rose
's case, the modernist interior designer has done everything from design an entire product line to continuing her regular line of client projects and residential designs around the world—all from her home-base country house in Connecticut. "Work is busy and exciting, and we're trying to launch things. It's been crazy," says Rose. "We're not seeing anyone and being super careful." In between getting the kids to their Zoom school sessions, scheduling calls with clients around the world, and attending the New York design scene's now-virtual social scene, Rose still finds the time to get creative in her own space. Coveteur caught up with Rose about everything she's been working on lately.
---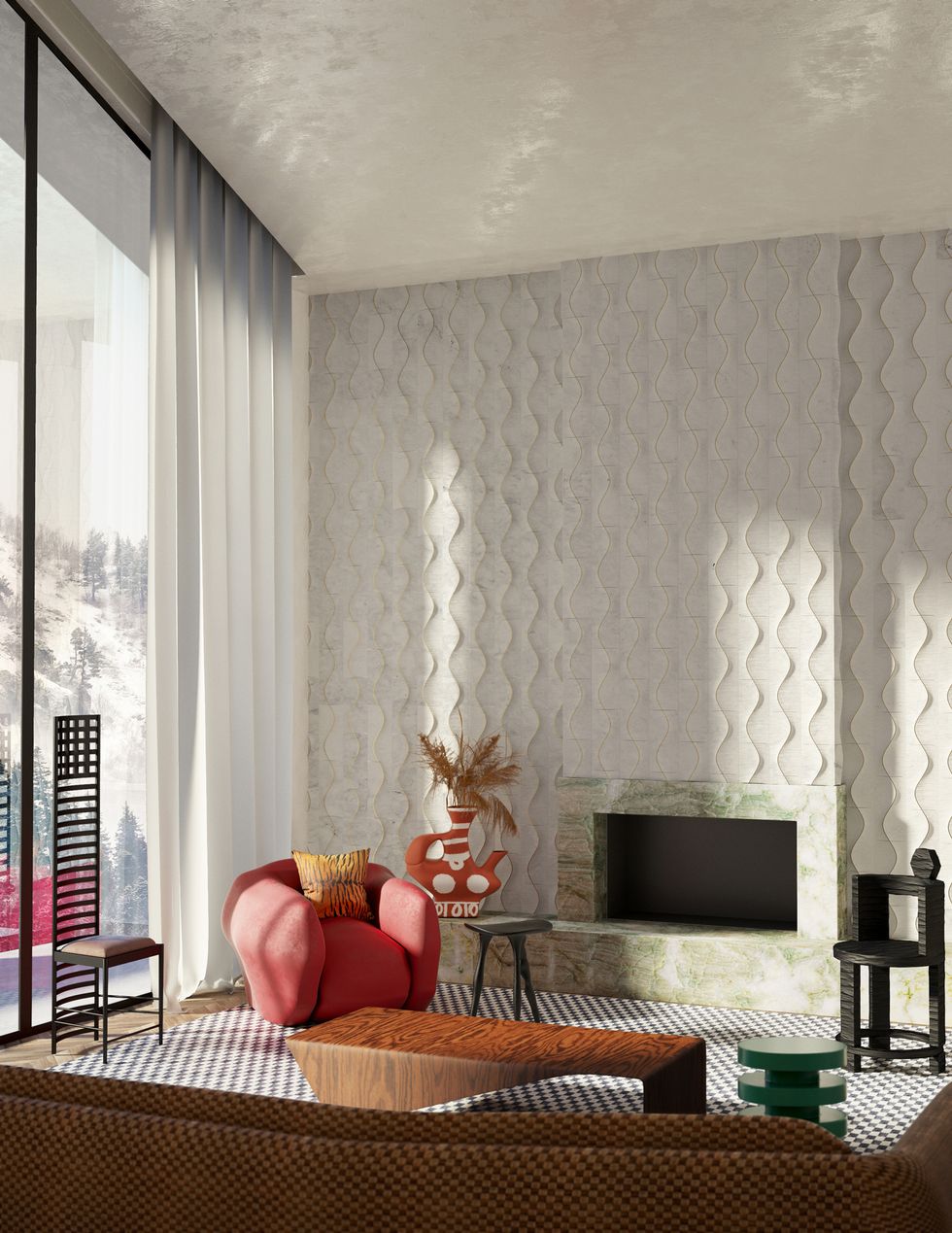 Photo: Courtesy of Alison Rose
With the family all in your country home in Connecticut at the moment, how do you manage the space between work and school for the kids?

"I'm more free-form. I work everywhere. Even though I have an office, I don't really like having a desk. I'm all over. The kids still meet with their teachers on Zoom, but it's all still here.

"We have a desk, and they seem to be more into that style, which is totally fine. Everyone has their spot. We're kind of experimenting.

"I have projects all over. It kind of fits into the schedule because I speak to people in L.A. later at like, 9:00 at night. I'm doing stuff in Houston. It's been working well because I get them set up with school. I have some things in Japan where I'm talking to someone in the middle of the night. Over the weekend too, I stop by my job site when the crews aren't there. It's different, but it's been going really well."

Have you found yourself being able to get more done in a given day since everything's virtual now and you're not in transit?

"I'm not flying to five different cities like I would have been. It's just different. We did a sculpture that we sent to Miami, and there would have been an opening. And we did this charity thing where now everything's online. So everything's happening, but it's just different."


Photo: Courtesy of Alison Rose
You also have a product line you've been working on, no?

"I'm trying to figure out the best approach to the product line, because even getting photography right now is so complicated. I might just launch a few of the pieces—I'm going to see some of them next week. I just don't feel like now's the time. People that are close to us and on different construction teams or families have been healthy, but it's just a difficult time to do a full launch. We just launched a few different colorways for Artistic Tile, but that's more of a product, like it finally came in after being due in May. Those things I'm fine with, but other things we're working on, this doesn't feel like the time. We're definitely launching, I'm just figuring out what pieces we should do now."

Have you had any new design clients sign on looking for home renovations after spending more time than ever in their houses and apartments?

"During the pandemic we got four or five new projects. Getting new work is kind of consistent. I did have some clients that we had to do makeovers with multi-purpose things like desks to their weekend houses. I'm doing more home gyms than ever."


Photo: Courtesy of Alison Rose
Your work is really sleek and modern—which isn't necessarily what comes to mind when one thinks of a treadmill or machine seen at the gym. How have you been able to work those bigger pieces into your designs and still have things feeling chic and special?

"Most of the time we're putting gyms in these great rooms with big windows and tons of natural light (with shades so you're not dying in the sun). There's an artist that paints boxing bags. I'm painting one myself. I'm going to hang it in my home and add shorter things like vintage stools.

"In one client's home we found a bunch of vintage barbells. It's not that it's fancy. It's just making a room something more than a gym—like adding a ballet bar or adding the mats in different tonal colors. We just got this massive table for a Pilates studio, and it almost looks like something from Frankenstein. But I think those big things have beauty too. It's metal with coils and foot parts. I love seeing the form and function of it."

What about the design in your own home? Is there anything new you're working on for your own space?

"There's a great barn on the property of our home here I'm going to do something with. The house is great and it's a nice property and blah, blah, blah, but it has this incredible barn. We were looking in the Hamptons and Connecticut and we didn't want anything that close to the city, and we needed somewhere we felt like we could get away. It used to be a day camp. The barn was actually the gymnasium for the camp. It's probably 2,000 square feet. I painted in there. I've done tons of creative stuff. But now that we're here more, I keep thinking, what can I do with this? We've done yoga and gatherings there (before coronavirus). It's just a great place that is my new project during this time, since I have the headspace to think about it."


Photo: Courtesy of Alison Rose
What else has been keeping you busy when you're not hard at work?
"I've been doing tons of stuff with charities where they don't have the live audience, but it's been great to support. We just had the President's Dinner for the
Kips Bay Boys and Girls Club
. Those industry events are great to still be a part of and stay connected with. I feel like I purchase more art for clients in the last four months than ever before. All the galleries have been amazing."
What else have you been buying for the home, or anything you'd recommend other people look into getting to spruce their own place up?
"There's always art. Instagram is kind of that rabbit hole. That's where I find new artists. I work really late, I'm just more of a night person. We went to
Frieze
and all these other virtual art fairs that have been going on.
Basel
is doing it in a different way. Sometimes I find artists that way and then go backwards because sometimes they'll know artists working on things that haven't been discovered yet, too. There's so many I've connected with over Instagram. Who is up-and-coming? Who's great but hasn't signed with a gallery yet? And then some of those people end up being shown in
The Future Perfect
or a gallery like
Todd Merrill
.
"I love and have tons of vintage rugs. You can get them anywhere from
Etsy
to
1stDibs
. I try and support some of the smaller online sellers. Just as a layering device, they're great. Most of mine are vintage.
45 Three Modern Vintage
is a great place for them. They have a lot of great pieces.
"For decorative objects and sculptures for the home, I love
Culture.Object
. I've been looking at them for many years—I think I saw them at one of the design shows in May or
ICFF
. He finally opened a small gallery in New York on West 38th."
Photos: Courtesy of Alison Rose
Want more stories like this?
Interior Designer Mark Sikes on Adding Depth to Your Space and the Power of Beauty
Meet 4 of the Most Sought-After Vintage Dealers on Instagram
How We're Upgrading Our Tablescapes This Fall