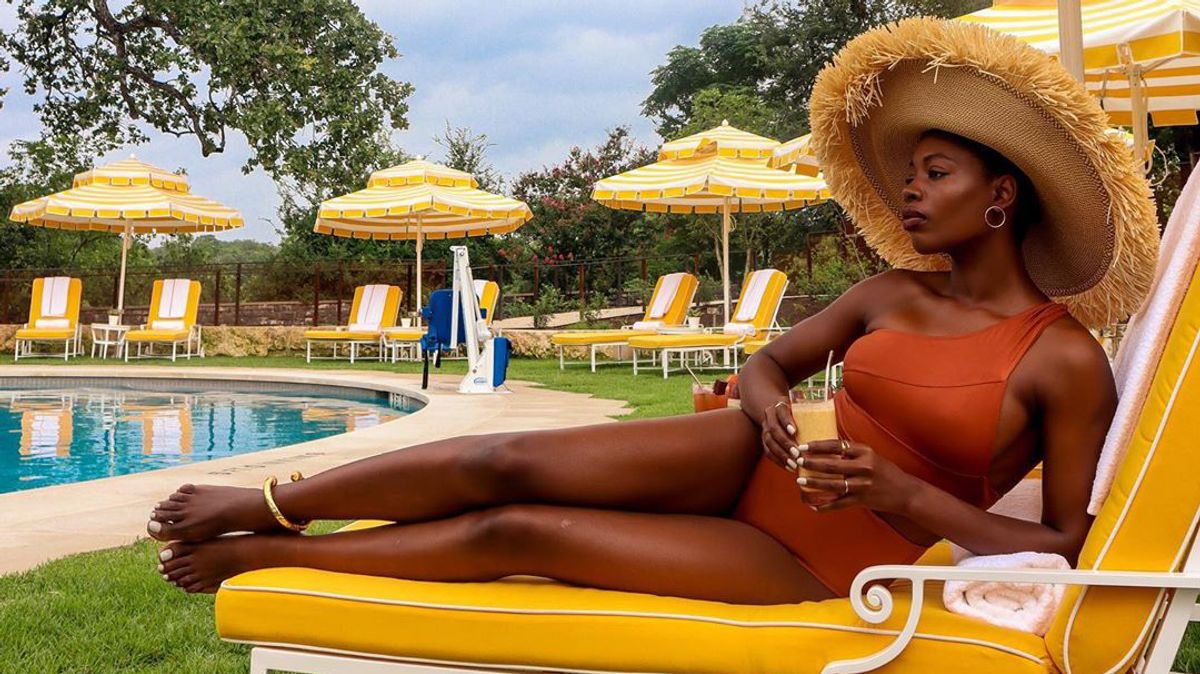 Travel
Now is the time to get creative.
High-summer season is the epitome of escapism. July and August are months hopefully spent relaxing on long-awaited getaways and distant destinations to escape day-to-day reality for just a few moments. Though this summer has put a pause on many international travels, it has shined a new, creative lens on what abounds locally. Whether it's a road trip that you've been meaning to plan for years, or returning home to your roots for the first summer in years, various forms of escaping—safely—this summer have come to fruition, all with the same goal in mind: to get away.

We spoke to fashion insiders, from creative directors and founders to editors and style icons, on what escaping looked like for them this summer, and naturally, they were creative in how exactly they are getting away. Following months of lockdown and reflection, most have gained a new perspective on the world and their industry, and travel is now something precious that will never be taken for granted. For most, it's about what nourishes their mind and sparks creativity on a daily basis.

From day trips and staycations to quality family time and moments to forever treasure, nine fashion industry insiders share their creative escapes this summer.


---
Photo: Courtesy of Paola Mathé
"Sometimes after a long day of work and entertaining my two-year-old, I lock myself in the bathroom and add an extra 10 to 15 minutes to my nighttime routine. I give myself a neck-and-shoulders massage with a light oil. Other nights it's a scalp massage or a face mask followed by a massage. Those little rituals are considered escapes to me. They allow me to spend time with myself and my thoughts while giving parts of my body love and attention. I've found myself escaping a lot lately simply because I tell myself that I deserve it. It's been rough trying to manage a household while being a parent and a wife, and also trying to move my company from NYC to Austin. I took a staycation earlier this month at Commodore Perry Estate in Austin. The Commodore Perry Estate is my go-to for the perfect staycation in Austin. A 15-minute drive transports me to a completely different, luxurious world. It's the perfect mini getaway. The moment I step in, I no longer feel like I'm in Austin.
"We're trying to be as safe as possible with the virus. These days escapes are less about vacations and on-the-road adventures (although I'm sure I'll be going on a few short ones) and more so about being creative at home. It doesn't take much for my two-year-old to get excited. Whether that's helping mama wash the dishes, cook breakfast, lounge in the kiddy pool with a frozen treat
—
as long as she's doing something, she's happy. And for me, it's just having some me-time. I've also been trying to stay creative by working on self-portraits. Coming up with the concept and the process of setting up put me at ease and reminded me that I still have hope and energy to keep going. I capture myself how I want to by using colors and lighting that makes sense to me. It feels like I become this character almost, and it's very fun seeing how the photographs come out in the end. What I like about my self-portraits is that they evoke so much emotion to me. They're less about my face and more about what I feel like on that day. I'm not sure if that comes across to the viewer, but to me it does, and that's an escape in itself."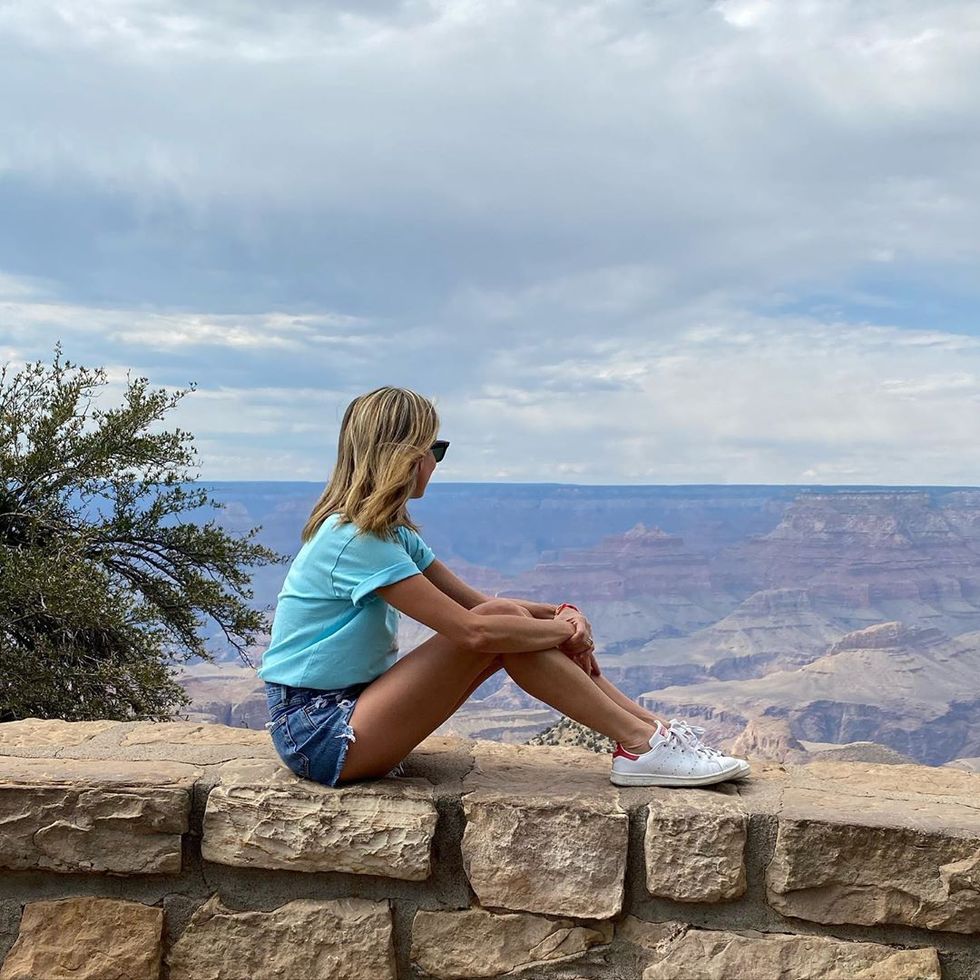 Photo: Courtesy of Marina Larroude
"My husband and I always wanted to do a cross-country road trip with the kids, but the timing was never right. We couldn't ever take more than two weeks (if lucky) out of our busy lives. Now, with everything calmer, we took advantage of it, rented a motor home and are taking the kids on a big adventure from New York to Los Angeles, stopping at the national parks. We are just in the middle of it, and our favorite spot has been Lake Powell. If you are curious to see how the motor-home life is, I've been documenting everything on
Instagram
! And of course we are being super cautious, wearing masks out, but spending the majority of the time in nature. It's been an adventure of a lifetime!"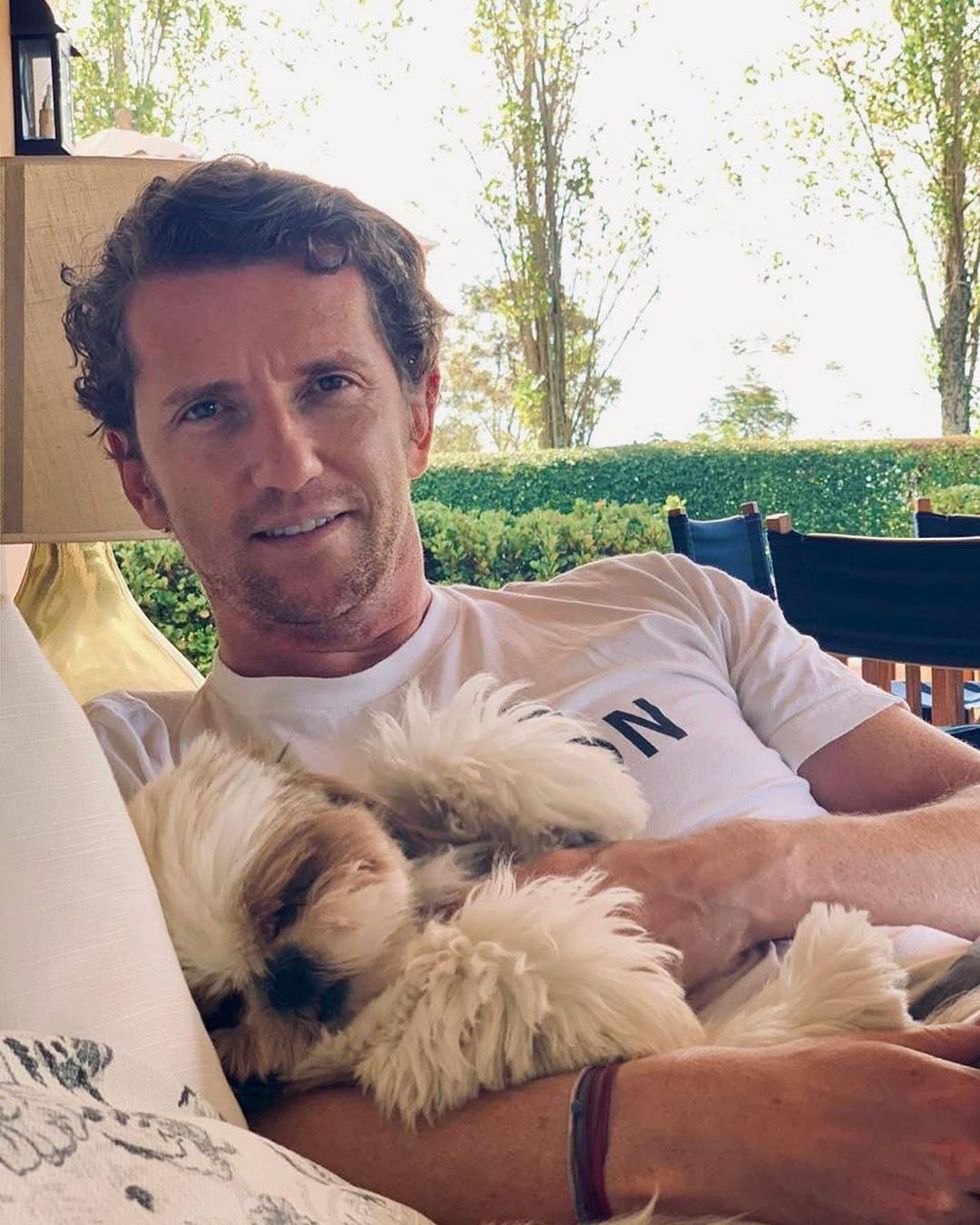 Photo: Courtesy of Rafael Azzi
"Escaping the city for a calm place with stunning views is the idealized form of life that many wish to live. You feel that during rush hour when you're stuck in traffic, when you're going from one meeting to the next, when your favorite restaurant is overbooked. Not me. I'm from Brazil, and I've been living in New York City for the past 12 years and have been loving the fast pace, the buzzing traffic, the crowded restaurants.

"I escaped back home to Brazil when COVID-19 erupted and impacted all of our lives, and it's the first time in many years that I've spent an entire summer here. I've had to reconsider how I work, my daily routine—I set more time apart for myself. Normally, I would have been in the city by now, would have vacationed in Capri under the Mediterranean sun. This year I'm going back to my roots; I'm enjoying my beautiful country, our landscapes, our architecture, our joyous lifestyle. I'm traveling to the Amazon, and I can't wait to explore the culture, nature, visit markets, and try different flavors. I was born and raised in São Paulo, a city with approximately 14 million people. My whole life I always drove around the city, but this situation allowed me to walk all over São Paulo. There were days that I walked for four hours nonstop—that is my real escape. It was the New Yorker side of me speaking louder.

"Do I miss 'normal' life? I do, but I'm living in the moment, and I'm surely grateful for it."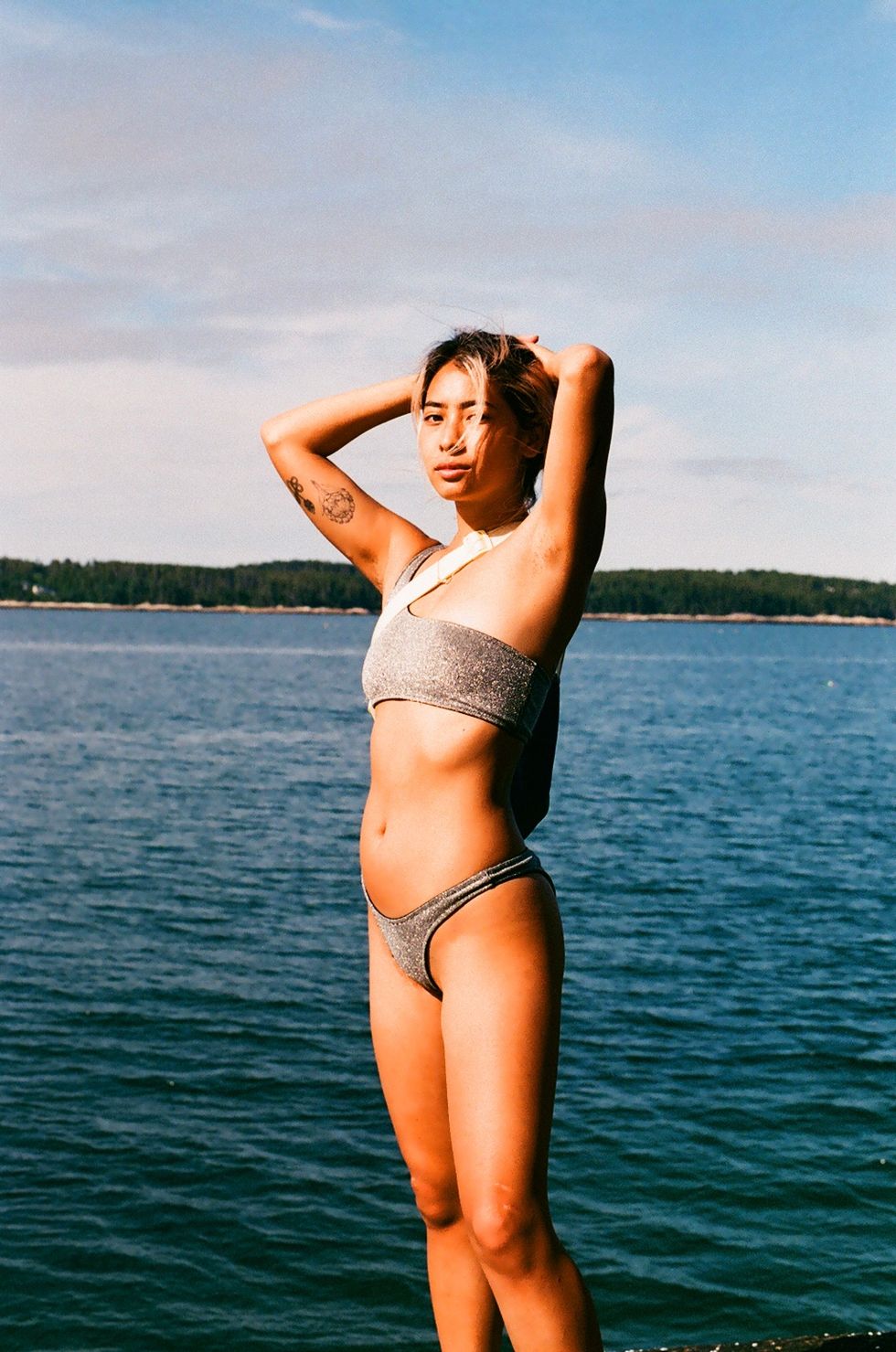 Photo: Courtesy of Michelle Li
"My escape this summer is to Maine. It's a five-hour drive away, but it feels like a different world—their license plates say 'Vacationland,' if that tells you anything! I spent a month here and seriously considered moving to Maine. It's a great quarantine spot because there's so much nature to enjoy and I've never experienced any crowds. I put my mask on to go to the grocery store, but other than that, I don't come in contact with other humans, only chipmunks and deer. The water in the Atlantic is freezing, but a dip in the summer feels incredible. It's a classic New England summer, and I feel like I haven't really experienced that before, so it feels new and relaxing to me."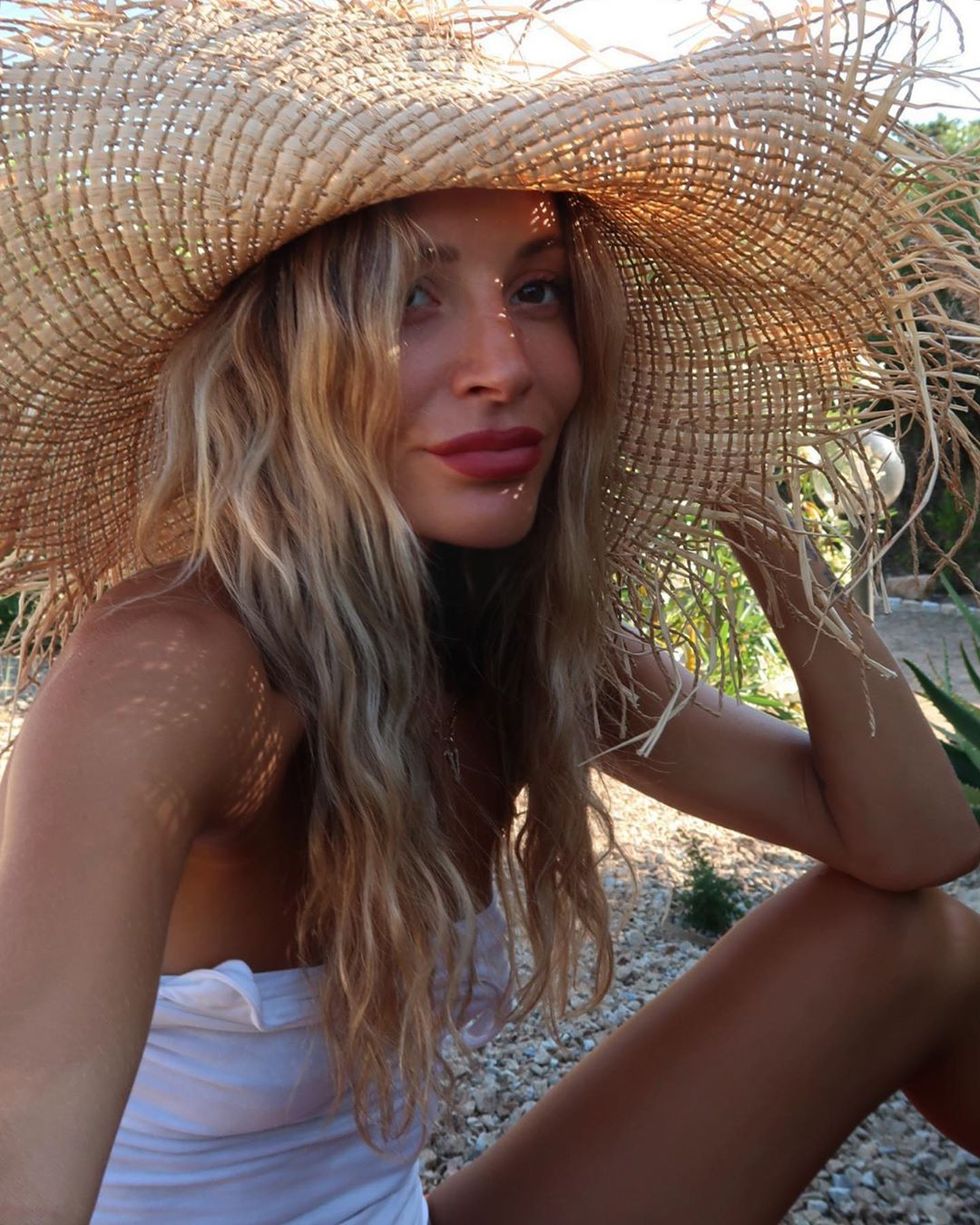 Photo: Courtesy of Rat & Boa
Stephanie Bennett:
"We had to move out of our Berlin apartment (where we'd lived for two and a half years) during lockdown and got 'stuck' in England at our respective parents
'
houses. It was great to reconnect with our hometowns and discover our creativity in a different setting, but we were eager to pack our bags and explore again as soon as we were given the green light to travel. We're forever in flight mode—travel and escapism are at the core of Rat & Boa. We founded the brand whilst traveling in Thailand in 2015 and have spent the last few years traveling and living all over the world, from Berlin to Bali, designing and shooting our collections. We aim to capture that essence of exploration, discovery, freedom, in our collections."
Valentina Muntoni:
 "I spent most of the lockdown in London at my family home and was separated from my fiancé for the three months. As soon as the borders opened, we headed to Italy together. My father is from Sardinia, and I used to visit the island every summer growing up. The smells, the heat, the food take me straight back to those carefree childhood holidays. We chose Sardinia because I know it so well—an uncomplicated place to relax and work. First we headed to the Maddalenas—the isolation of these islands was important as it was the early stages of the lockdown being lifted. They offered security, the ultimate freedom to find new adventures, and beautiful, pristine beaches all to ourselves.
"This escape, following on from months of lockdown, has inspired my creativity. It's as though I'm looking at the world through a new lens—seeing things in sharper focus. I'm having very vivid dreams and then subconsciously documenting my day-to-day
—
photographing the colors, the views. Somehow life's simplest aspects seem more vibrant. I'm adjusting to what feels like, and probably is, a new way of life and embracing the discovery it brings—a love of trekking on the islands, enjoying locally grown produce where we are now, in Puglia's Masserias. I've always traveled, and it's perhaps something I've taken for granted. This time has given me appreciation, reminded me to consciously find gratitude in small things. We've been on the road for over a month now, and I feel amazingly liberated."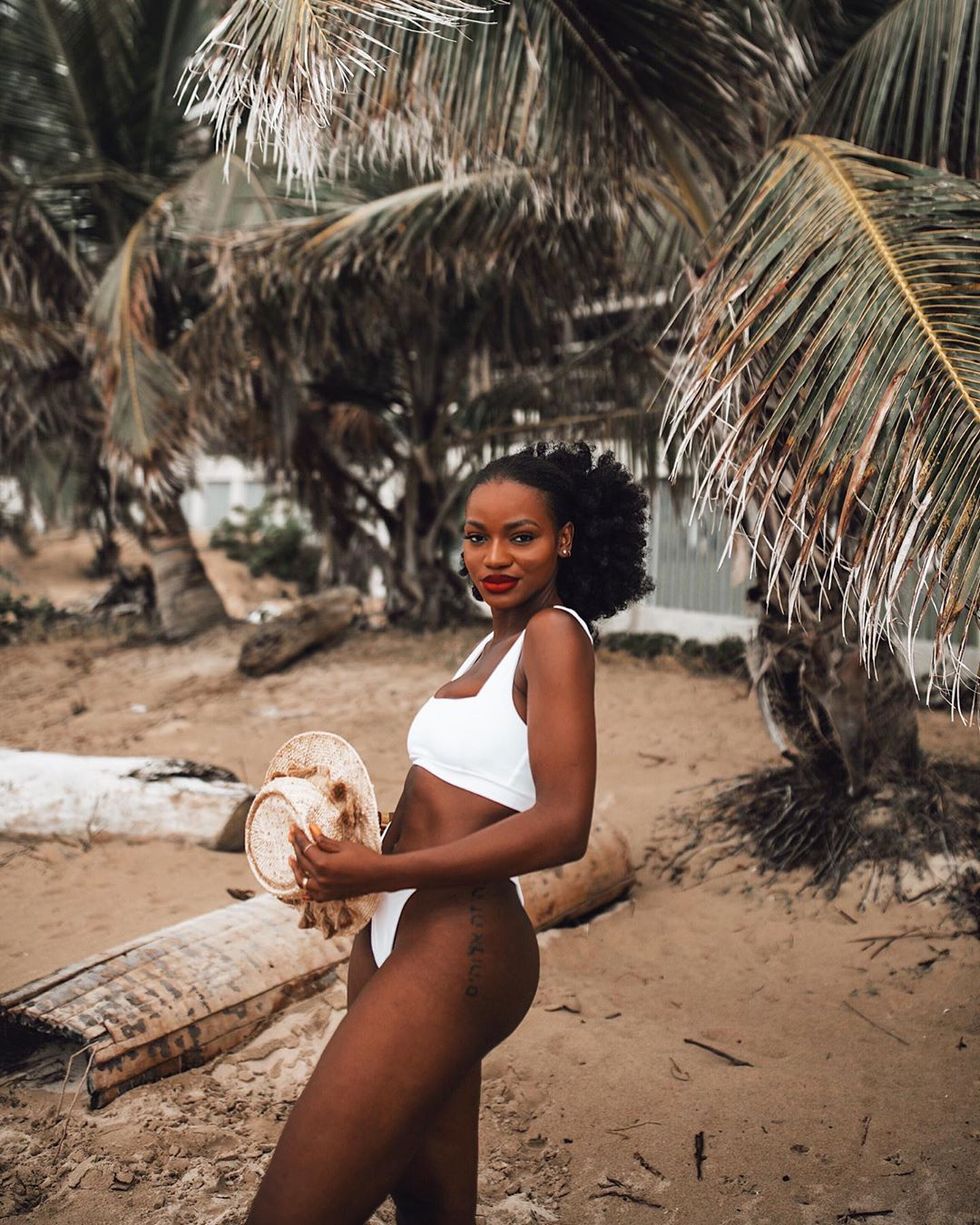 Photo: Courtesy of Asiyami Gold
"Physically, because of COVID-19 I haven't been able to do much escaping this year. I've spent most of my time creating different sets in my living room, which makes me feel like I'm in a different space. Making sure that my home stays clean and aesthetically pleasing, as well as spraying my space with the right home fragrances, makes my home feel comfortable. Recently, I've poured myself into creating modular nooks in my house that allow me to move things around based on how I am feeling at that moment. I work out often throughout the week, and after I'm done working out, I lay on the floor and just gaze at the skies in awe of how majestic they are and how every day they form differently. I have also enjoyed story time with my father, so I make it a habit to 'escape' to spend time with him once every two weeks. His stories provide the escapism I seek with the right amount of comical relief. Though I am not necessarily traveling, this is how I've been able to maintain my equilibrium this summer."


Photo: Courtesy of Nak Armstrong
"We packed the SUV
—
including Georgie, our Italian greyhound
—
a Yeti full of our favorite vegan foods, my oversize computer monitor so I could set up shop wherever we landed and design, and headed west. We drove for seven hours to our first stop, Marfa. Wide-open spaces and plenty of social distancing, and we felt like we could breathe for the first time in weeks.
"Next was Santa Fe, where we rented an historic adobe home in the center of town. Normally, Santa Fe is about art galleries and amazing food, but given the lockdowns and closures, we were forced to look outside the city for diversion. We spent the month of June exploring nature, getting lost in the hills and mountains of northern New Mexico, including one of our favorite places, the Caldera Valley in the Jemez mountains, where herds of elk roam free. The weather was glorious and the scenery breathtaking
—
food for the soul and a reminder that inspiration sometimes requires slowing down and taking in the view."
Kerry Pieri, Harper's Bazaar Fashion Director and Artist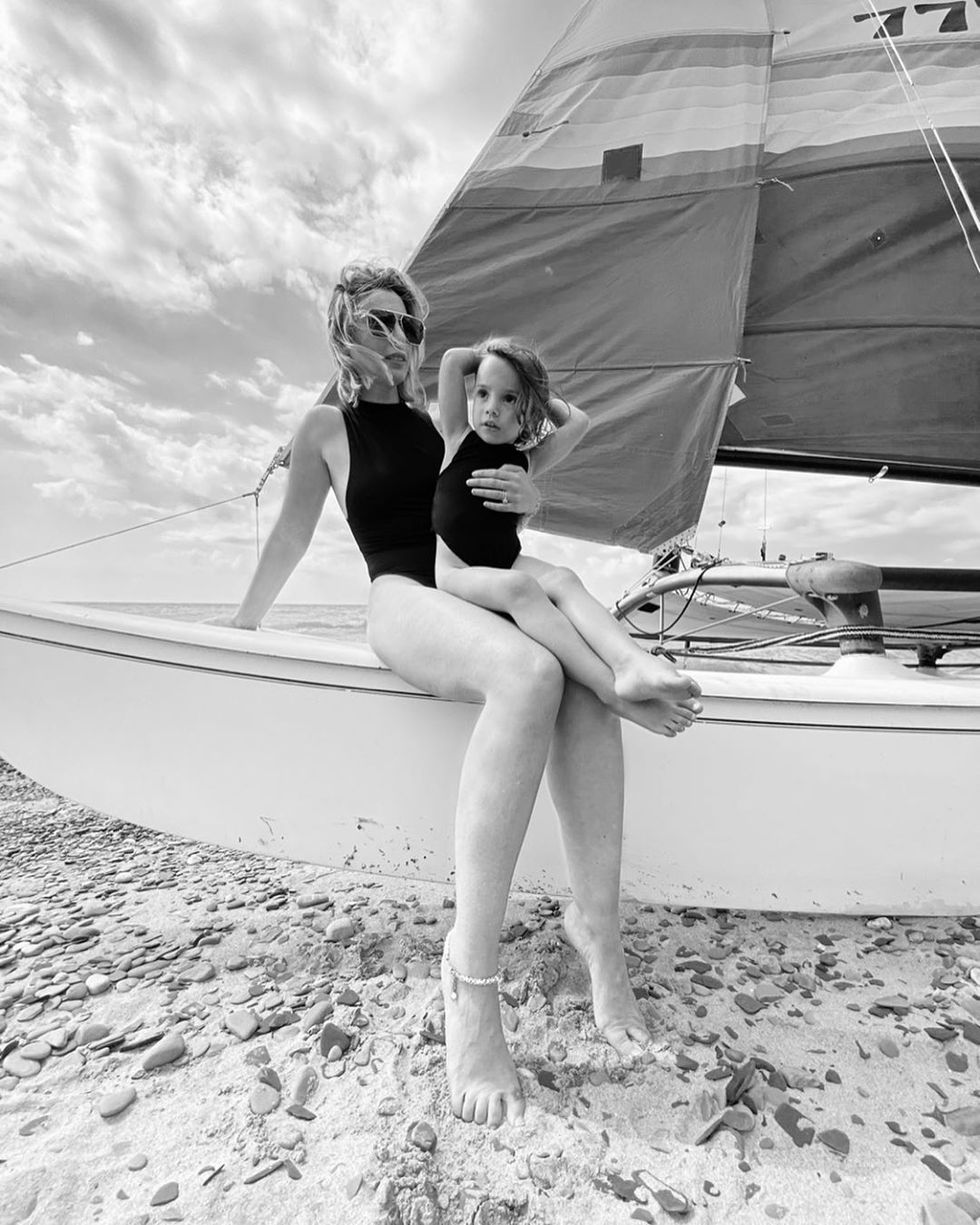 Photo: Patrick Gallo