WWWRN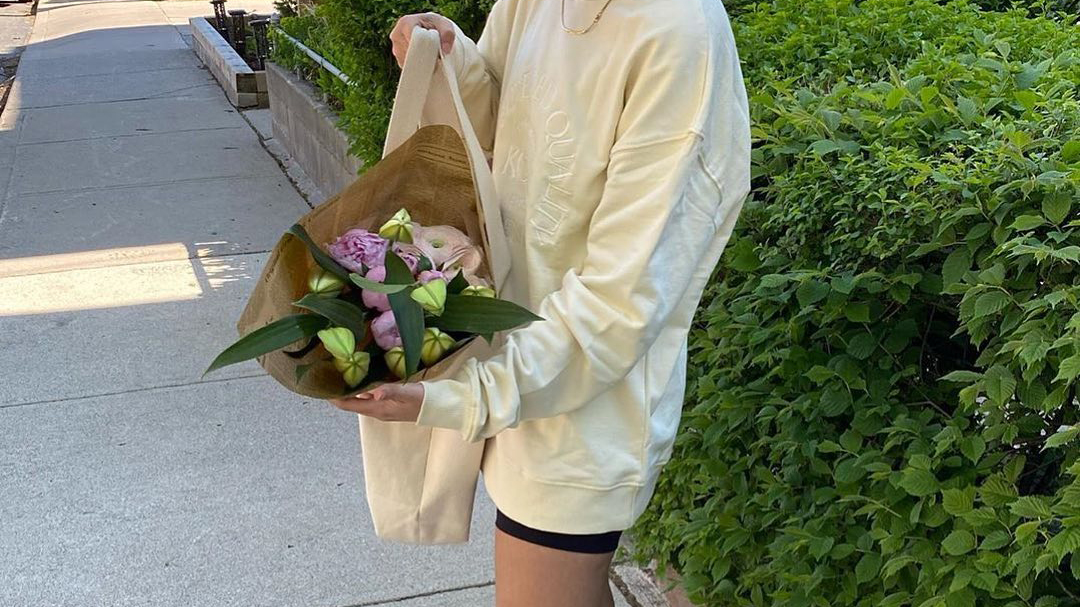 Why a Sweatshirt Is the Perfect Item to Buy Right Now
Plus, styling tips for working from home and going out.
If you're still working from home (or at least dressing like it), then you've probably experienced the shopping dichotomy between buying things you'll wear now versus buying things you'll wear later. Purchasing the fancy items geared towards days spent dining, museuming, and cocktailing may be more exciting, but you lose that instant gratification shopping often strives for. The key here is finding those wardrobe essentials you can wear now and later.
Enter: the sweatshirt. This wardrobe staple satisfies our current desire for comfort, and with the options available these days, it can actually look polished when worn accordingly. Cut in a classic silhouette, a sweatshirt is a piece that is just as wearable on the couch as it is for a day out—it's all in the styling. We've rounded up some styling inspiration which is almost redundant, as a sweatshirt can be worn with just about anything!
View this post on Instagram
A clean-cut sweatshirt expertly paired with a tailored suit—the sweatshirt takes the formality of separates down a notch.
View this post on Instagram
The Frankie Shop, quarantine's current trendsetter, spurred a matching sweat-set renaissance. Opt for a monochrome look, or mix and match your favorites.
Casual on Top, Fancy on the Bottom
View this post on Instagram
Depending on the season, throw on a sleek pair of pants, shorts, or a skirt. A clean and simple silhouette is the best option here.
View this post on Instagram
The combination of these two casual materials perfectly embodies effortless style. Dress it up or down with your favorite accessories.
Part of the series:
WWWRN