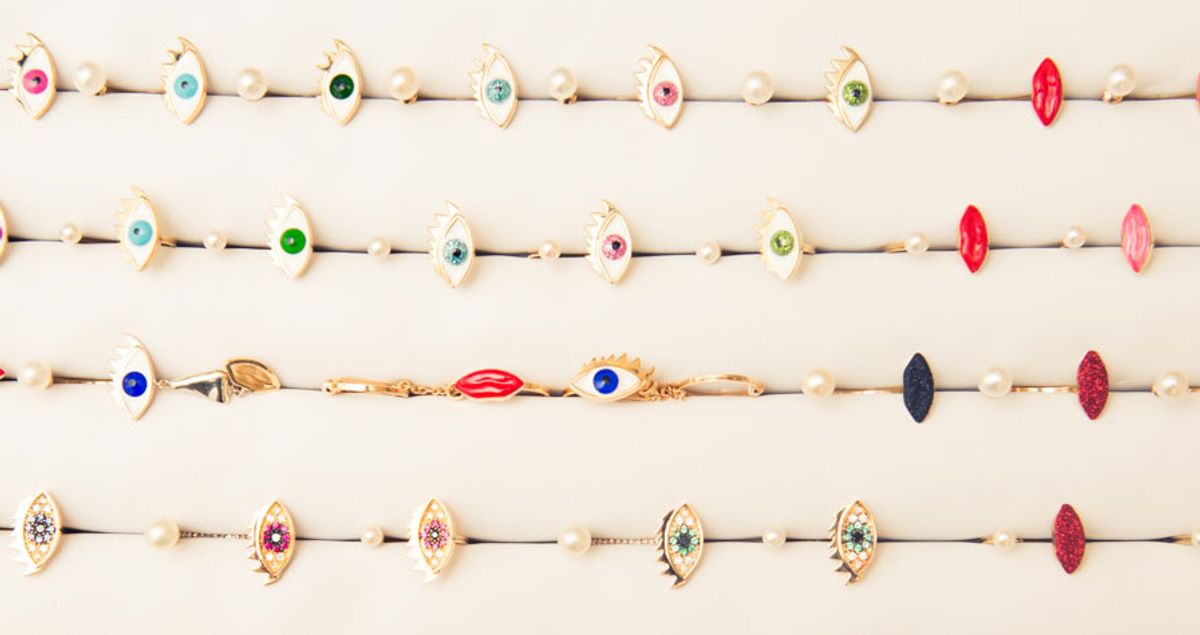 Skin
"Prevention is key" —DJ Khaled (not really).
Believe me when I say I admit this with a serious helping of shame: I don't use eye cream.
At least, I didn't prior to writing this story, which was born out of an extreme sense of guilt that crept over me every time I went through the motions of my skin-care routine. Weird, borderline-inexcusable rookie move, I know. This isn't a humblebrag, as I've had more than my fair share of shitty skin, but when you're in your twenties, what does an eye cream…do? I didn't even have dark circles until a few years ago (again, not a humblebrag because I had approximately one million clogged pores in their place). And we've been so inundated with anti-aging messaging that it's hard to even consider the category without thinking of turning back the clock as its sole purpose.
After much laborious, um, research, I've learned that choosing an eye cream in your twenties comes down to addressing your individual concerns. Want to correct and help brighten your under-eye area (unless you're a stylist for French Vogue, the answer is probably)? There's a cream for that. Want to keep the area moisturized so concealer applies better? There's one for that, too. Most important, though, as is usually the case with skin care, is prevention: finding something that keeps the super delicate skin under your eyes feeling hydrated and supple, and ideally providing some level of SPF to keep fine lines at bay for as long as humanly possible.
There's nothing like an expert opinion, so in starting my quest to find my holy grail eye cream, I consulted Dr. Lancer (also known as Kim Kardashian's dermatologist). "Really, you can begin using a hydrating eye cream whenever you feel that your typical daily or nightly moisturizer is not doing the trick," he explained. "I have patients who are 16 and religiously apply eye cream as a preventative measure, and I have some patients as old as 70 who prefer a few dabs of their normal moisturizer in the eye area to a separate eye cream. It's a matter of personal preference and skin-care needs."
I knew it was time to begin the hunt when my concealer started to feel cakier and didn't look right no matter what I did, and my dark circles were more severe than usual. "Overall, when you hit your 20s, it's important to have a diligent skin-care program, as opposed to haphazard, random day-to-day habits," Lancer (whose own Eye Contour Lifting Cream is infused with brightening diamond power and completely bomb) cautioned. Gulp. Message received. Haphazard or not, here are a few of my favorites.
---
---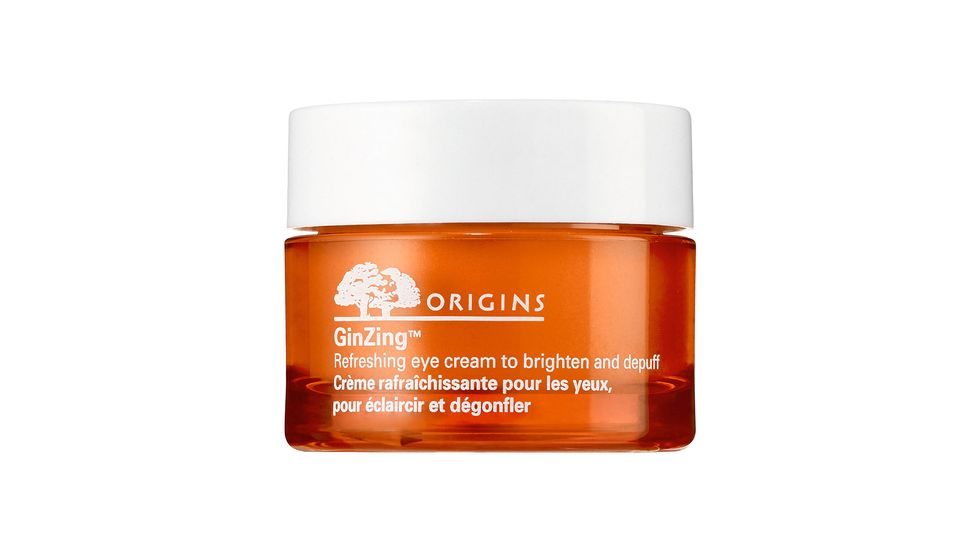 A truly excellent first eye cream option. I love that this is formulated specifically for waking up tired eyes, dealing with puffiness, dullness, and yes, dark circles, and actually formulated with coffee beans to do all of the above. The effects are legitimate, too—it's not a heavy-duty hydrator, but made my overall undereye area just look...brighter, without concealer. Kind of like a Snapchat filter.
---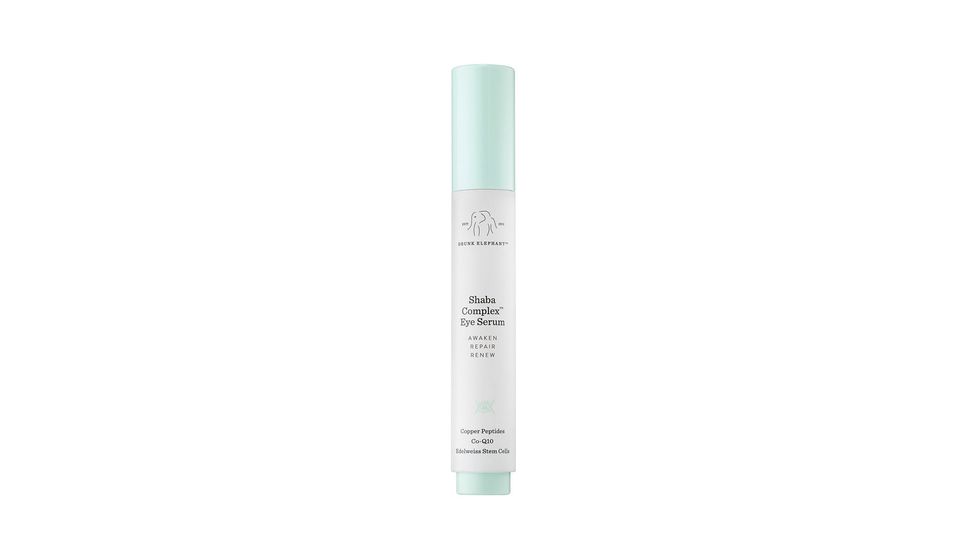 If more heavy-duty premature aging prevention is the name of your game, try this. It instantly brightens, but is also loaded with science-y anti-aging (albeit non-toxic) properties and antioxidants that make you swear it's working in front of your very eyes (sorry, couldn't help it). I also love that it's a serum consistency rather than a heavy cream.
---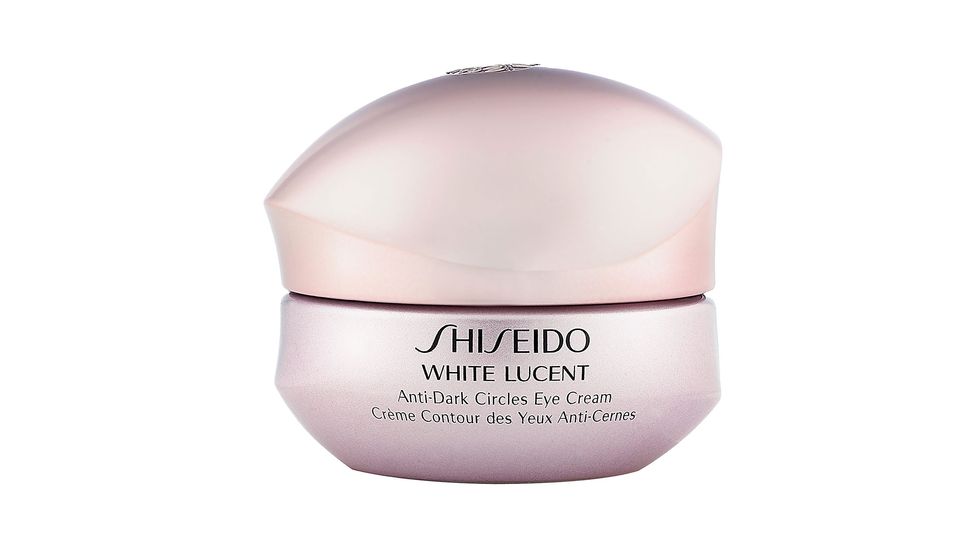 I won't lie—the name is what sold me on this one. "White Lucent" and "Anti-Dark Circles"? Yes, please. I've been tapping this on every night before I go to bed and feel super virtuous while doing it, like my under-eye area is really regenerating while I sleep. It's actually formulated with ingredients that deal with hyperpigmentation (brown and blue dark circles), plus a luminizing powder that has an instant brightening effect.
---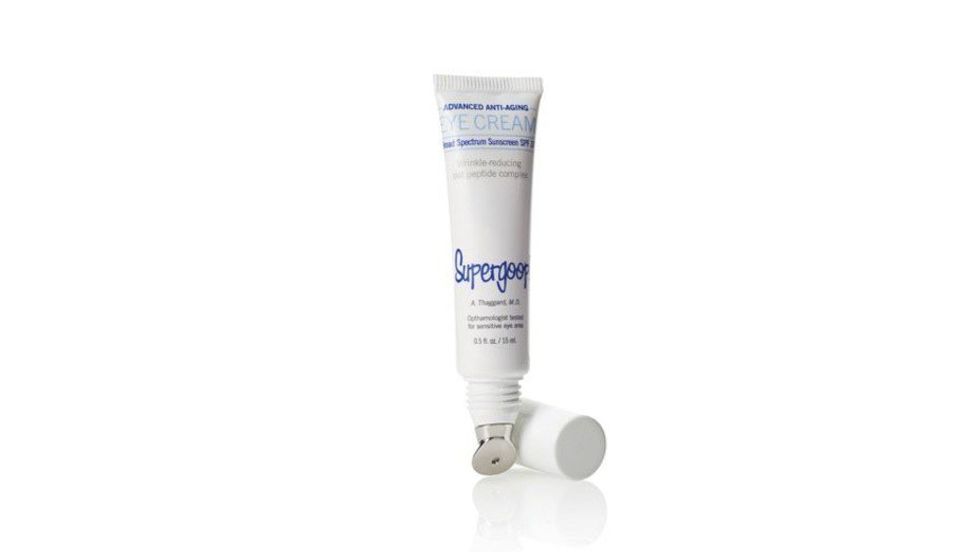 This one deserves accolades almost solely because it's the highest SPF (37) I could find in an eye cream. Plus, it absorbs almost instantly.
---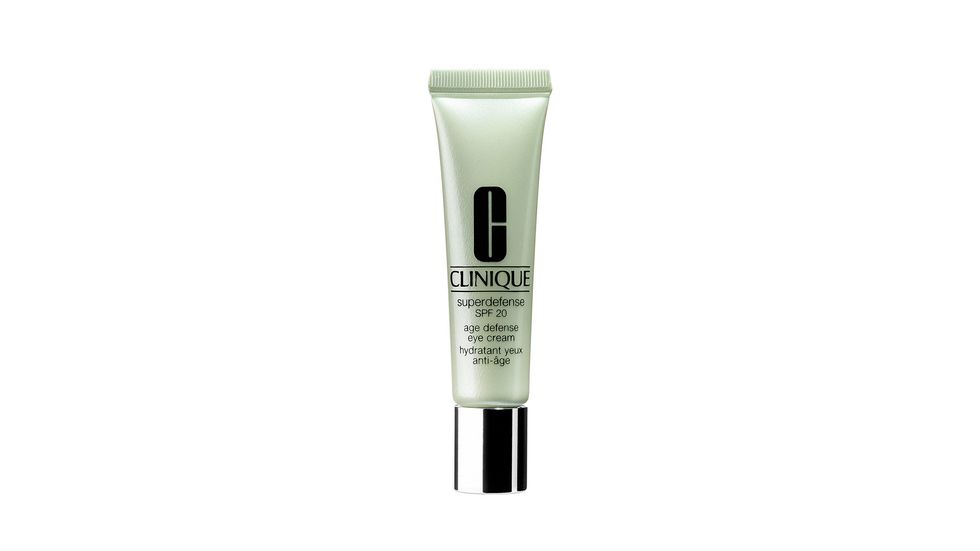 I've been dutifully tapping this on every morning because it's light enough to absorb quickly and it doesn't disturb my concealer application (I'd normally wait, but please, tell me who has time to wait around for each layer to sink in in the morning?). Again, I love that it contains SPF so I don't need to go into overdrive shielding my eyes from the sun.