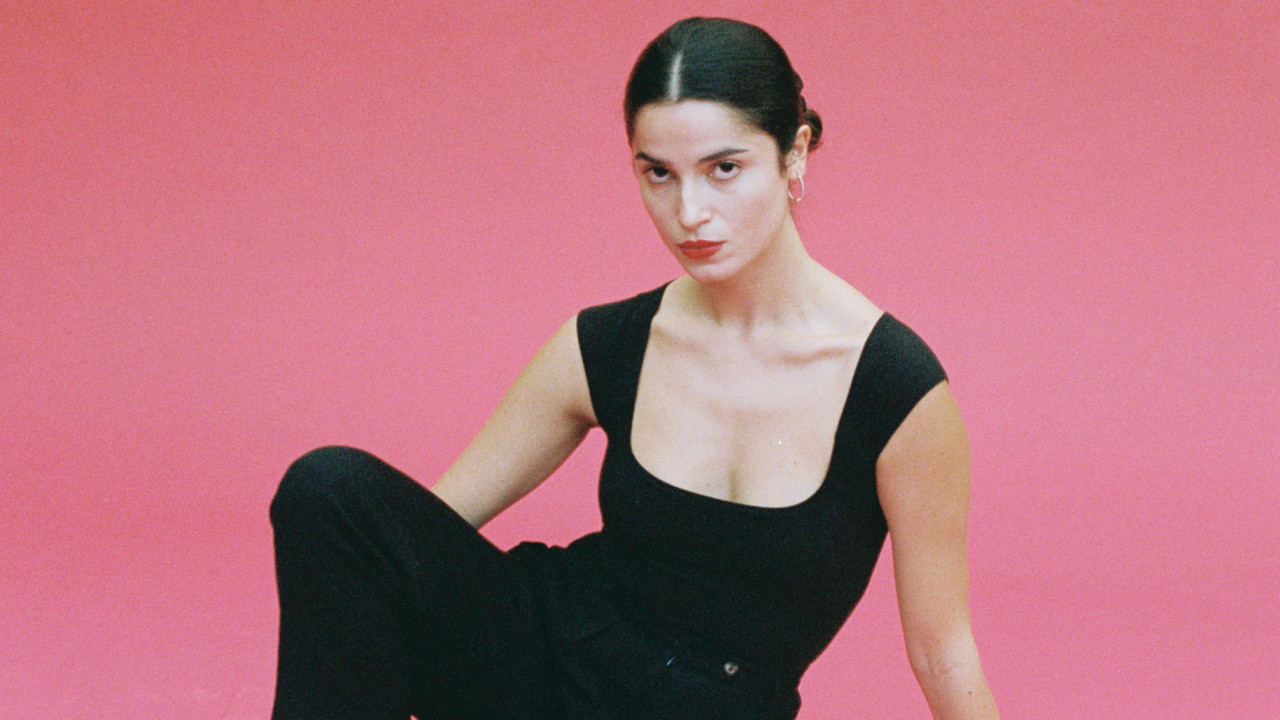 Meet the Los Angeles–Based Designer Making the Ultimate Elevated Basics
Eliana Rodriguez of Gil Rodriguez talks sustainability, ethical manufacturing, and what makes a garment truly timeless.
Have you been looking for the perfect t-shirt? Or maybe it's a tank top or a pair of leggings. You know the ones: made from the softest cotton, the perfectly weighted jersey (not too thick, not too sheer), and fitted to perfection. So has designer Eliana Rodriguez. In fact, it was this search that led her to launch Gil Rodriguez, a tightly edited line of immaculately designed basics.
In an industry whose pace continues to spin more frenetically each season, Rodriguez takes a slower, more thoughtful and ultimately sustainable approach to fashion. From the label's best-selling bodysuits—think soft and sturdy '90s dance wear—to baby tees and minimalist camis, each of Rodriguez's garments is a labor of love, designed with careful consideration to the smallest but essential details: fabric, fit, and feel. The goal? To create a permanent collection of utterly timeless and indispensable pieces to be loved and worn every day, year after year. Equally essential to Rodriguez, each piece is manufactured locally and ethically in her native Los Angeles.
We caught up with the designer over FaceTime to talk about launching her own label, slow fashion, the meaning of timelessness, and creating the clothes she's always wanted to wear.
On launching her own label:
"I worked as a designer at American Apparel for 10 years. When I left, I was disillusioned by fashion in general. Everything seemed to be getting faster and faster as it became more dependent on social media; luxury merged with fast fashion so that you couldn't really tell the difference. I wasn't really interested in fashion anymore. I would only really get excited about vintage. But the problem with vintage is that you have a really hard time finding the same thing twice—and I just couldn't find basics. I realized that basics were the thing that I always needed—and that to have something consistent and elegant, that makes wearing the rest of your wardrobe easier, will always be essential. So I started playing around, trying to create the most condensed, streamlined version of the pieces I wanted: a bodysuit, a unitard, a t-shirt. Very simple. We started Gil Rodriguez with six styles."
On ethical manufacturing:
"My background has always been in local manufacturing in Los Angeles. We make everything locally; that's really important to me. I've never outsourced anything. We cut, sew, and knit the vast majority of our fabrics here in L.A. That way we have more control and visibility over whether our garment workers are safe, whether they're making a living wage, what the working conditions are in the factory. I spend time in the factories, as well; that's really important to me."
"Where fast fashion is disposable, hype-y, and trend-driven, slow fashion is more essential, more basic, more quality-based. I think that's just a more elegant way of living."
On sustainability and slow fashion:
"I think of sustainability as more than just environmental. The pace of fashion and consumption in general in the last few years is just completely unsustainable for the planet and for individuals. Feeling incomplete if you're not constantly consuming or if you don't constantly have a new thing is completely unsustainable for our mental health, our financial health, the health of the planet, and our ability to live here. At the base of it, it comes down to pace: not putting out enormous collections that become obsolete after that season is over, but instead, creating products that are lasting, not only in their quality, but in their design, so people are wearing the same thing in five years. That's really important to us. It's about shifting the way that people consume.
"Where fast fashion is disposable, hype-y, and trend-driven, slow fashion is more essential, more basic, more quality-based. I think that's just a more elegant way of living. And that doesn't just apply to clothing, that applies to everything."
On what makes a piece timeless:
"We focus on fabrics at the base of everything because our garments are really simple. For example, our El Tigre bodysuit, which is a best seller: It's a really simple body, but what makes it special is the thick, brushed fabric that really holds you in and creates a sleek silhouette. I fit everything on myself because I want to feel how it feels on the body. I want it to be something you can wear every day and that you can feel comfortable in. All those little details are important and can really get lost if you're producing new collections all the time. Because then you're more concerned about how it looks on a model than how it feels on the body and how you're going to live in it.
"The Caracas swimsuit was the first thing I designed for the label. Before we launched the line took so many different iterations, and I struggled so much to get it started. During that time there were so many pieces that dropped by the wayside, but I was always in love with that swimsuit. That's when you know that something is really timeless: when, year after year, that idea just sticks with you."
On how her personal style inspires her designs:
"I have a vintage collection that I've been building since I was a teenager. I'm really inspired by that. I'm also really inspired by my friends, what we want to wear and what we've wanted to wear for a long time. If there's a vintage piece that gets passed around a lot because it just fits everyone so well and it's really flattering, I pay attention to those things.
"For me, personally, it's really important in my adult life that I don't look back at a photo of myself from five years ago and feel embarrassed about what I was wearing. I want to have a style identity that's true to me and that isn't changing with these quick celebrity trends and Instagram trends. For me, that's true elegance.
"I dress how I feel, but most of the time comfort is an enormous priority. And silhouettes that are really flattering. I'm not a really frilly or fashion-y person. I tend to dress very simply, but then, within that, I like to have fun. I'm really attracted to primary colors, and that's something I definitely explore in Gil Rodriguez."