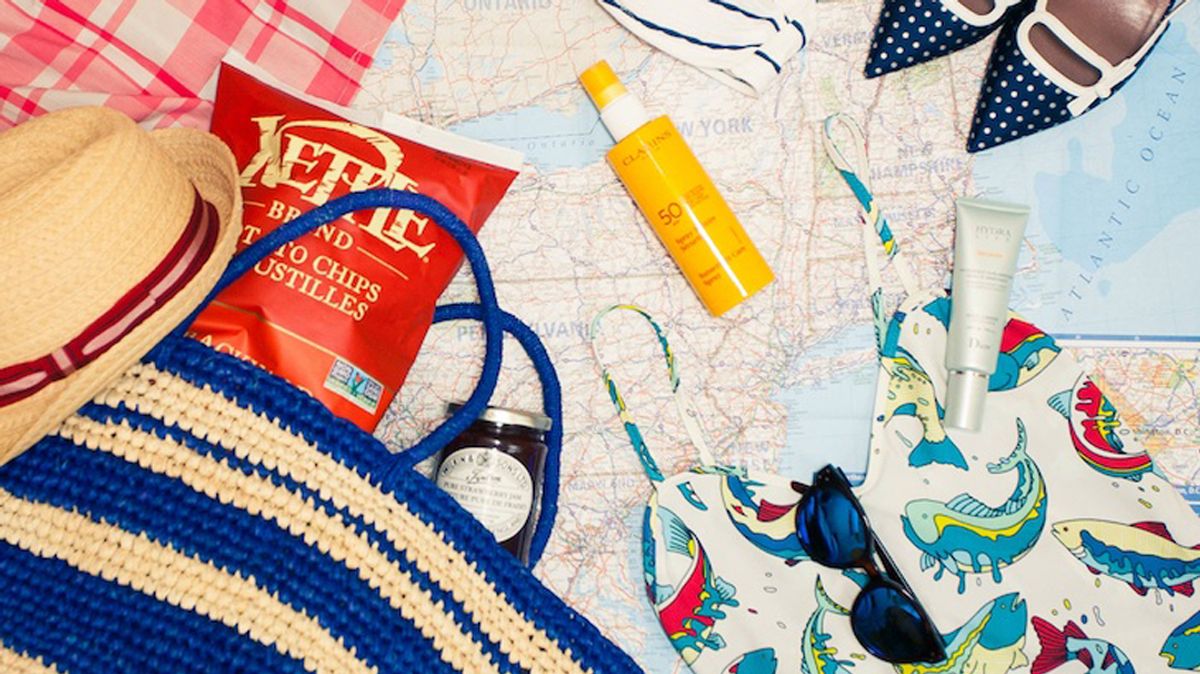 Travel
Leave your leggings at home.
Cross-country road trips and
weekend getaways
are having a real moment. With many itching to escape their respective city and venture to the coast post-quarantine, and others simply yearning for a change of scenery or a little adventure, long drives to
anywhere
have recently become a summer must. While hours or days spent on the road don't necessarily beckon a stylish wardrobe—the inevitable amount of selfies you'll take from the passenger seat this summer might tempt you otherwise. You'll also want to be prepared for stops in new cities or spontaneous afternoon dips in lakes or beaches along the way. So ditch your sweats, and lean in to these fun sartorial pursuits for long joyrides. Ahead, the 12 fashion items you'll want to wear for a stylish road trip.
---
The Modern Aloha Shirt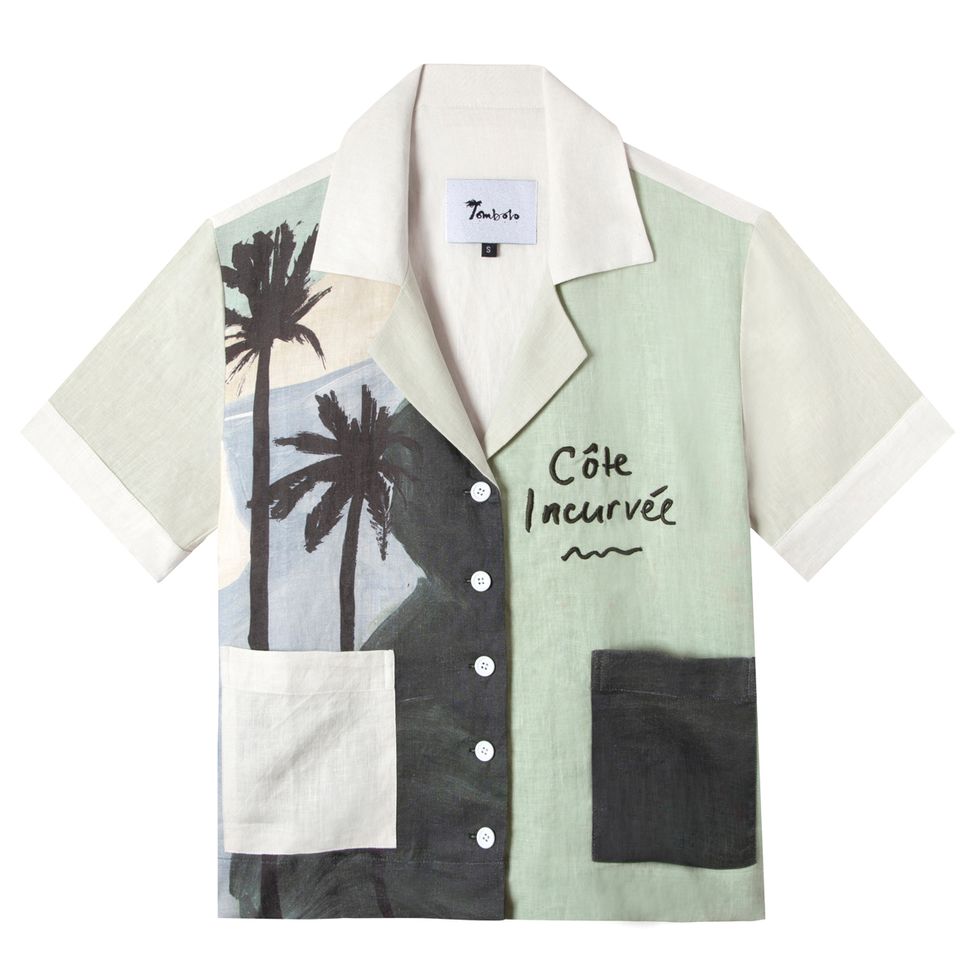 An inordinate amount of selfies are a given during long road trips, so while you'll definitely want to think about comfort, a whimsy aloha shirt by cult-favorite brand Tombolo in collaboration with Hôtel Magique combines both comfort and style.
The Perfect Shades
NY-based brand Lowercase crafts high-quality shades that will sustain the test of time—or at least the "oh sh*t, did I just sit on my sunglasses again?" moment—while also making you look really, really good.
Cozy Pants
Barcelona-based brand Carlota Cahis is our favorite artisanal knitwear brand of the moment. With long hours spent in the car, you'll want to sport some loungewear in lightweight fabrics—and a little color never hurts.
A Cute Face Mask
As we all know by now, a face mask is a necessary and must-have accessory. Be prepared for rest stops with our favorites by Farewell Frances. They come in a wide assortment of patterns and styles in their lightweight cotton made from vintage quilt tops.
Oversized Utility Shirt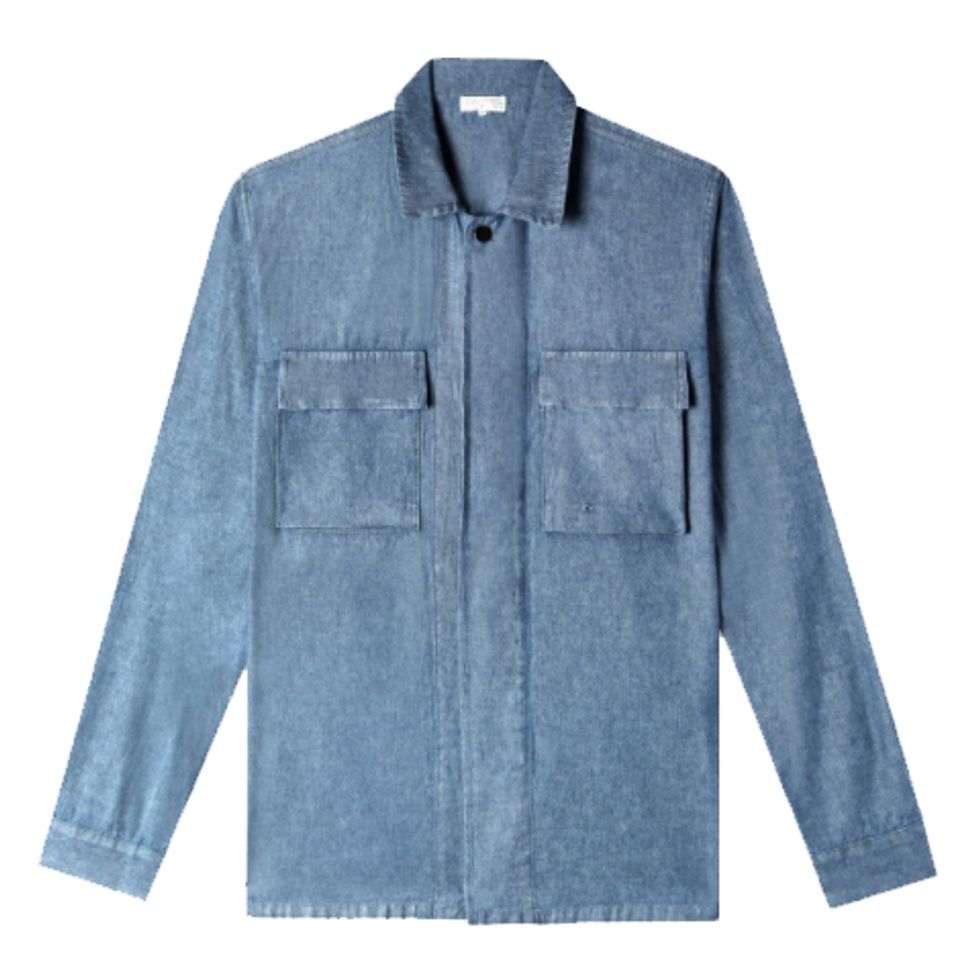 Oversized everything. This borrowed-from-the-boys pullover by Quaker Marine is the perfect summer staple for cooler nights on the road.
The Perfect Loafer
Jack Erwin is a master in combining style, functionality, and affordability with their line of women's shoes. Their new unlined Mia loafers are no exception as they're the perfect travel shoe for long days on the road.
A Beach Towel
You'll want a towel in case you pass by a beach or lake during your journey. This Gabriel for Sach towel has a three-in-one function—it's stylishly designed to be worn as a sarong or a top with a fastening loop closure and can also be laid out flat like a towel.
Biker Shorts
If it's too hot or pants feel too constricting in the car, Nagnata's flattering, seamless rib biker shorts are designed with natural fibers that are soft and offer maximum breathability. We also highly recommend them for stretch breaks!
The Hero Bag
Emily Levine's XL Tokyo Magnet bags are the ultimate miracle bag. Lightweight and stylish, their durability almost feels like magic. Inside, you'll be able to fit a laptop, a towel, and basically anything but the kitchen sink.
A Cute Hat
Believe it or not, you even need sun protection in the car—window and sunroof burns are real. Protect yourself stylishly with this reversible hat by artisanal brand Romualda.
A Swimsuit
You can't forget to keep a swimsuit in the car. This Oserée lurex style is made from thin materials and is comfortable enough to wear under your clothes in the car so you're constantly prepared for swim breaks.
Chic Socks
With the AC on full blast, you'll want to have some socks on hand. If you step out for a rest stop, pair your socks with Birkenstock sandals, and that's a 'fit.