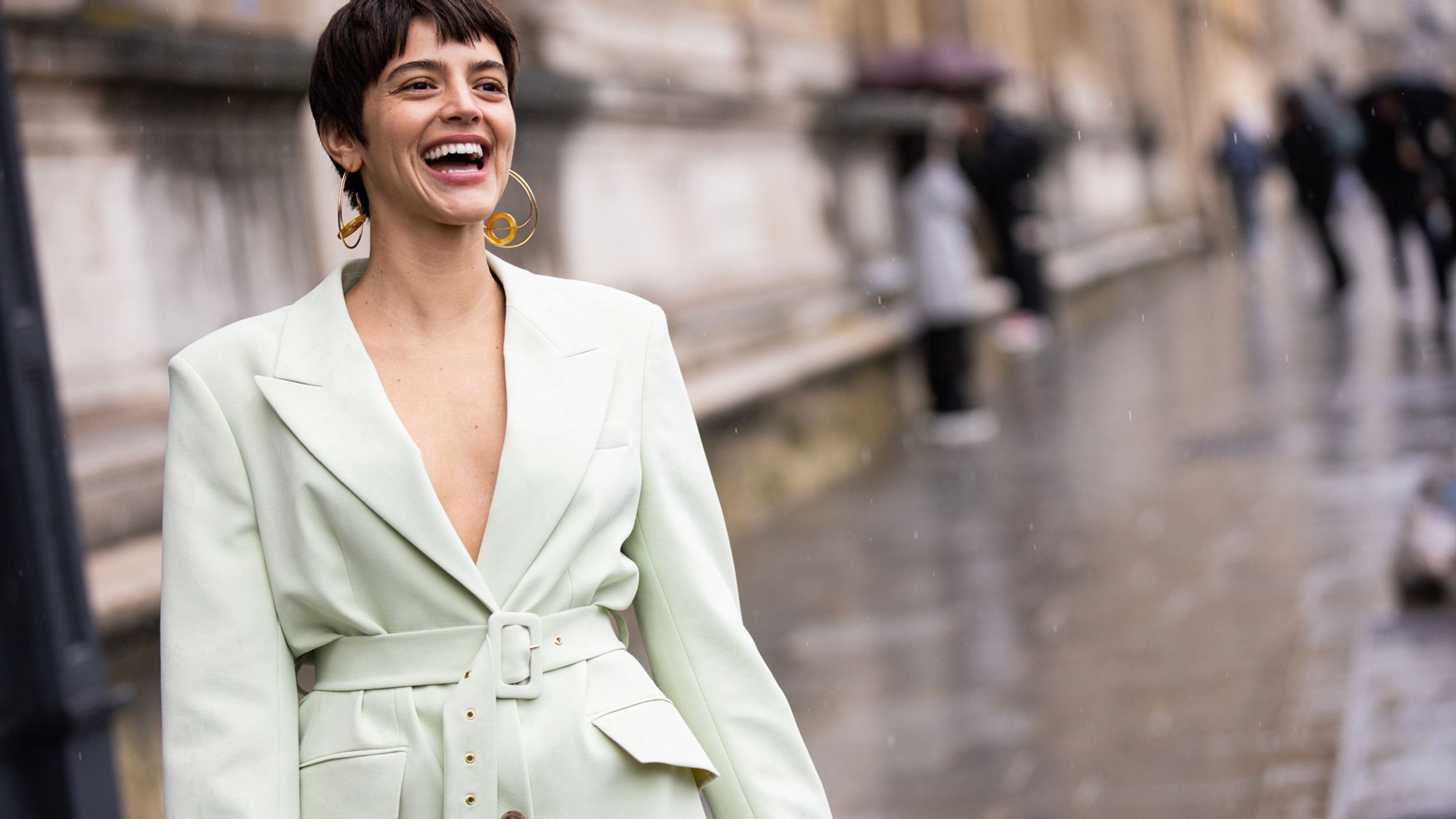 Shopping
The piece that appeals to just about everyone.
The blazer, specifically a boxy, oversize rendition, is one of the most transcendent pieces in fashion. Worn by politicians and streetwear icons alike, it literally appeals to all styles. Bodies of all shapes and sizes adore its strong silhouette, and the sharp tailoring looks just as good in a traditional suit pairing as it does with a lacy slip dress or with a t-shirt and vintage denim—the perfect piece for contrast.

While the blazer has been around for over a century, the '80s trend of the power suit ensemble saw its shoulders maximized in size with voluptuous padding. That workwear trend continued, bringing the boxy blazer silhouette into the '90s with similar oversize shapes worn both in office settings and dressed down with more casual items such as denim or cotton. The fabric also evolved into materials such as wool, linen, silk, and more.

These days, an oversize blazer has become a classic wardrobe staple for most people regardless of office dress codes. Fashion has embraced it as a way to add a classic touch to casual separates. Icons of timeless style such as Princess Diana and Emmanuelle Alt, editor-in-chief of French Vogue, are known for donning blazers with anything from denim to silk. I love it because, as someone with very sloped shoulders, it gives me a much more pronounced, clean silhouette. To me, there is no pairing more classic or foolproof than a blazer and a t-shirt, and if the boxy fit is a deterrent, belt it!


---