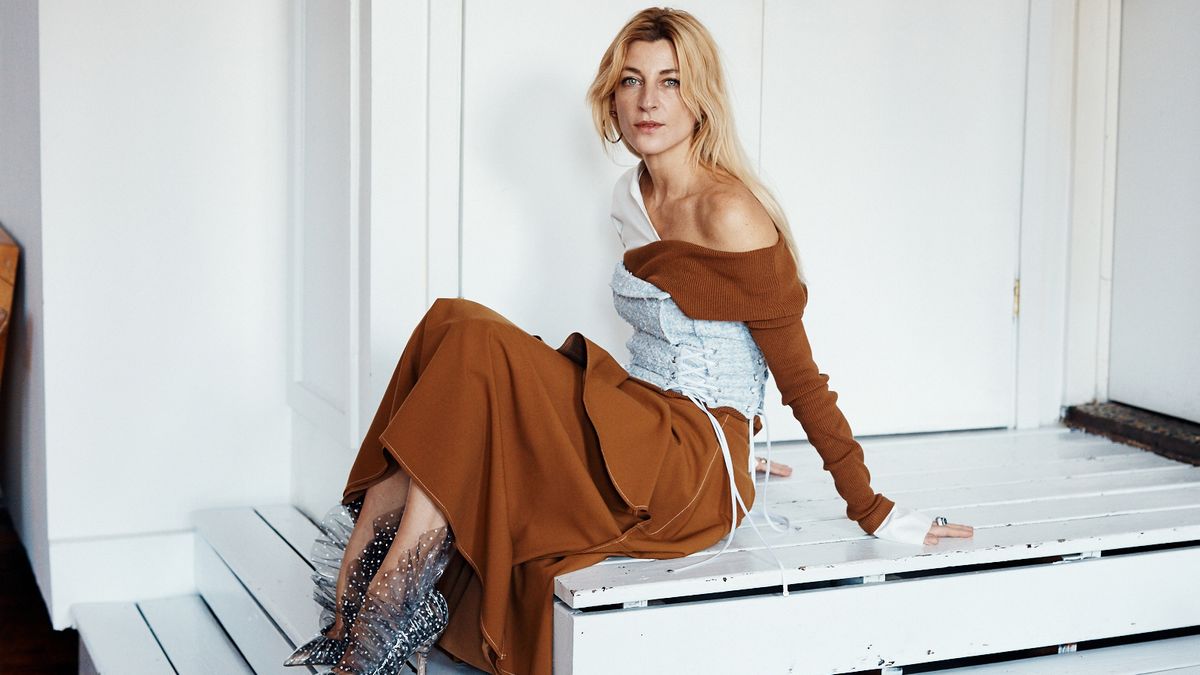 Career
Ada Kokosar breaks it all down for us.
Weston Wells
Stephanie Mark
I'm not sure what the Italian equivalent of having "je ne sais quoi" is, but the award for having the most of it goes to Milan
–
born stylist and shoe designer Ada Kokosar. Now located in New York with a newly launched shoe line, Midnight 00, Kokosar invited us into her home studio to talk about her career and all things fashion.
From the moment we walked in, we were instantly envious of every object we saw. The couch—check. Lamps—wanted them all. Wardrobe—GIMME. And don't even get us started on the pairs of shoes around the apartment begging to be worn, or at the very least put on a bookshelf and photographed.
After much ogling and trying to take as many mental notes as possible, we got down to business and got to hear all about Kokosar's inspiring path.
---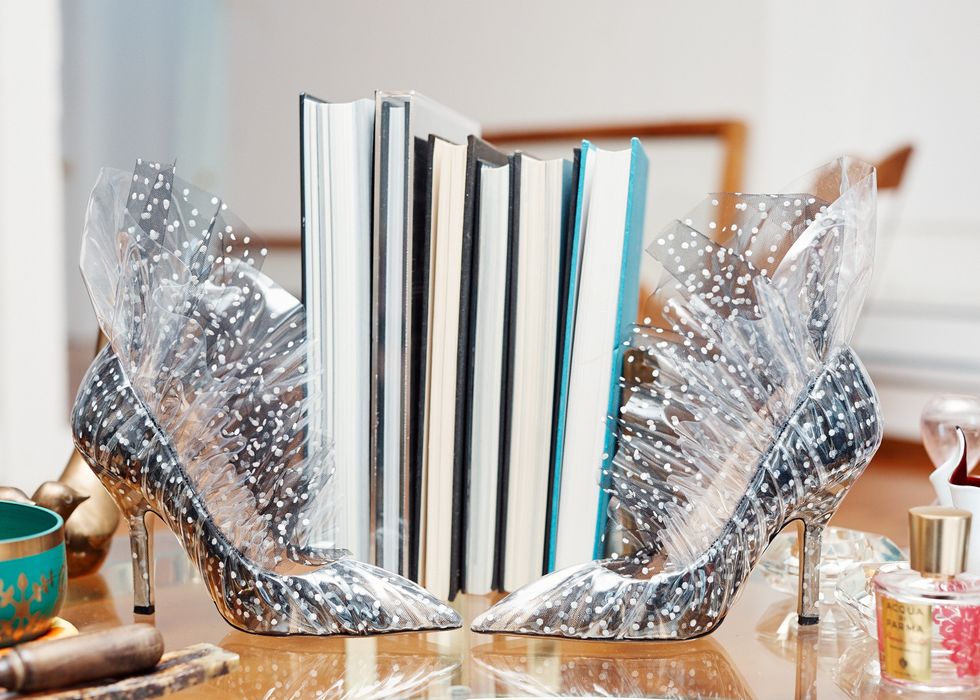 On why sometimes parents (and grandparents) really do know best:

"When I was really little, my grandmother used to be a tailor for couture, and she used to tailor and make some dresses for my Barbies. And once, I remember, she used this polka-dot fabric, a tulle, white with black polka dots, and that actually was what inspired me. Later on after all this, I have this memory of seeing her crafting this fabric and making a dress. For me it was fantastic, the power of creating something. And actually, it's amazing how it even inspires me now." Later on, as Kokosar was getting ready to enroll in university, her mother intervened.

"In school, when I was about to decide what to take for study, for university, I wanted to do psychology, and my mother actually was the one who said, 'Ada, we always support [you], and of course I'm super happy if you become a psychiatrist or something like that, but I have to tell you as your mom that you have a gift. You are super creative, so I think you should pursue that.' So I started studying fashion, and while I was studying fashion, I had the opportunity to intern at MTV Italia, that had just opened at the time. I started working with DJs and creating their own looks and personalities. So for me, it was the first time I approached style with a personality. And that was super important, also, later on in my career, because it's very important to understand who you are dressing, for which purpose. Really, it's not only the body type."


On her first foray into creating products:

"I started as a stylist, and after some time I was booked by different designers to style their shows. From there I started, little by little, to work on special items for the show. It was the first time I was creating something together with a designer. This opened new doors. I started to realize I had a vision for creating products or clothing, or shoes, as well. This is how I started opening my career into different avenues. Shortly after, I collaborated with & Other Stories, and I did a capsule collection for them. So I merged my skills as a stylist and my skills as a designer together and then made five total looks."

On the benefits of moving Stateside:

"I reached a stage in Milan where I understood that I couldn't go farther. At the time the positions were stagnant, in magazines especially, so I decided to take an opportunity and go to New York. This has been rewarding on so many levels. Not only did it give me many opportunities to meet and work with different people and create different things that I can trust, but also because it introduced me to meditation. The city is very tough, and our business, especially, is super tough, so the combination together can create a lot of stress, so I started to meditate. This meditation helped me to tune in with my intuition, and it's very helpful for my creativity. I do kundalini, and I customize my own meditation—it's 20 minutes a day, which might seem long, but it is beautiful, and it pays back."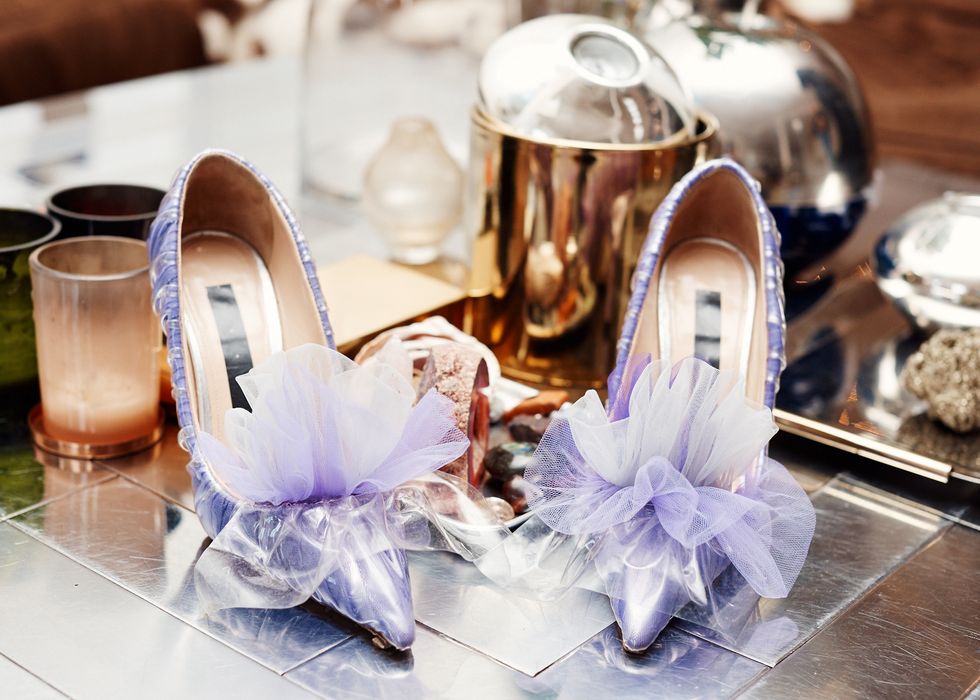 On creating the most in-demand shoe brand:

"The story of how we came up with the line is actually a fairy tale. In November 2017, I was approached by Marco Calcinaro, the CEO of Cesare Paciotti, a really important shoe brand in Italy, and we had a super-interesting meeting. He asked me to revamp the brand, and he said, 'I give you carte blanche. You can do whatever you think you should do.' It was a huge opportunity, but at the time, I didn't know what to do. Also, I had never really designed a shoe collection. So I came back to New York, because this was in Milan, and Marco kept on texting me and asking me, 'Have you put any thoughts on that?' I said to myself one day, 'If this guy is so stubborn, I might have something that I didn't even know about.'

"From there I thought, 'If I have to revamp a shoe brand that has such a huge history, what should I do?' And I thought that the most important thing is to create something new. A pair of shoes that weren't on the market, that could attract and get the attention. So I thought that in order to create a pair of shoes that were new, I said to myself, 'What's the most iconic utopian shoes in the history?' It's the Cinderella. So that's how I came up with the idea of wrapping the shoes in PVC, because it resembled the glass. So we did this capsule collection for Paciotti, which was named Paciotti by Midnight, and it was so successful. Céline Dion wore it. It was so super well-rewarded and reviewed that we decided to take it apart and make it our own brand, together with Marco, who is actually my business partner in Midnight."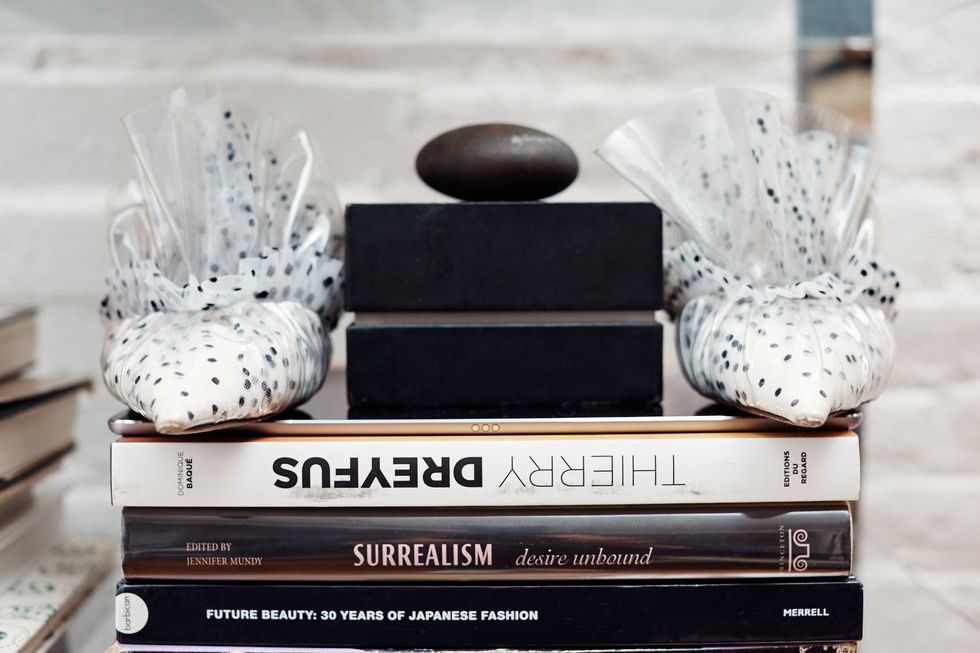 On what's next for Midnight 00:
"We want to go into lifestyle because the vision of Midnight is about the night. It's about when we drop off our masks and we release and we are really ourselves. It's the party, but it's also the time to dream. It has so many layers that we want to represent and expand."
On how being true to yourself pays off:
"At the beginning, my press office would say, 'Send these shoes, give these shoes to this celebrity, this magazine' as a strategy. I felt that because the craft of the shoe is very precious, that I couldn't gift them so easily, because it's very expensive for me. So I wanted to take a different approach because these shoes are something special and you have to treat [them] as something special. They are not like a normal pair of shoes. So one day I woke up in a hotel room in Milan, and I had this polka-dot shell shoe. I just wore it and I took a picture, then I met my business partner, and we drove all the way to the factory, which is four hours away. All of a sudden, I was getting bored and I said, 'Oh, by the way, I took a picture of the shoes. What should I do? Should I post it?' And he said, 'Yeah, it's nice, post it.' At the time I had something like 35,000 followers on my own Instagram, and Midnight had 1,000—it had just launched—and I saw like, 100 likes in a second. It was exploding in my hands. That had never happened to me, that average of likes per second. It was regrammed 250 times. Some of the regrams reached like, 100,000 likes. WhoWhatWear did it. It got crazy. That was the power of a picture that wasn't a celebrity. It was just a pair of shoes and my ankles, my legs."
Want more stories like this?
Inside Retrouvai Founder Kirsty Stone's Los Angeles Jewelry Studio
Sarah Ahmed on Founding a Sustainable and Size-Inclusive Denim Brand
Julee Wilson Talks Her Career in the Beauty and Fashion Publishing Industry