The 411 on Skin Care's Five Most Popular Ingredients
A revamp on your regimen just in time for summer.
Skin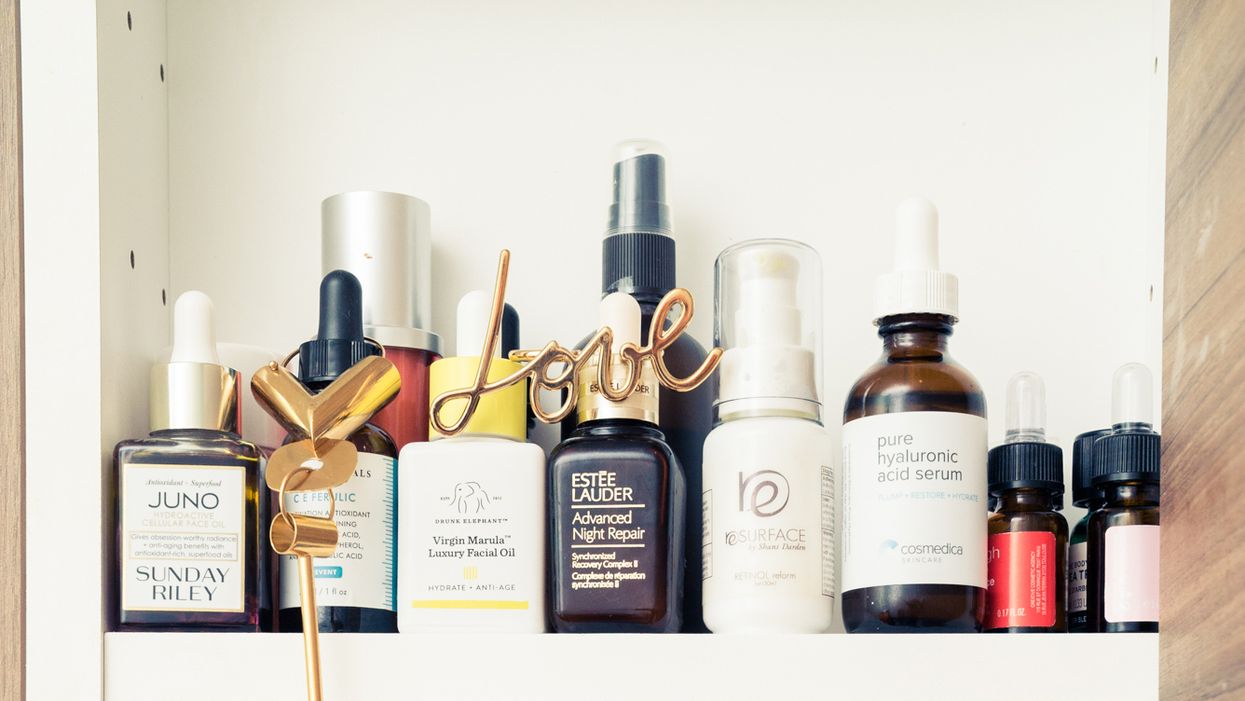 In the billion-dollar skin-care industry, there's plenty of confusion about what products you should be using to treat, smooth, brighten, and generally improve your skin. The beauty industry is churning out so many different types of serums, we're over here assuming that the ideal skin-care routine consists of 20-plus steps. And while there's so much you can do to help with acne, anti-aging, dark spots, and collagen renewal, of the most popular formulas on the market, we kept seeing five particular ingredients over and over again—niacinamide, hyaluronic acid, vitamin C, vitamin B5, and vitamin A. These are some of the most effective and potent ingredients available today. But what exactly do they do? And why should we invest in them?

We reached out to Dr. Rita Linkner of Spring Street Dermatology in Manhattan to find out why so many brands are using these five consistently, as well as how they can help you accomplish your skin-care goals. Plus, we discovered what products she uses to keep her complexion as healthy and youthful as possible.
 

WHAT ARE THE BIG FIVE OF SKIN CARE?
1.
Niacinamide:
"A form of vitamin B3, it is an anti-inflammatory [that] helps brighten skin while helping with surface issues like pore size and dark spots."
2.
Hyaluronic Acid:
"A sugar the body makes naturally up until the age of 20. It acts like a sponge and draws water to itself to soften fine lines. It's essential to supplement our skin with it topically to plump the skin, albeit only for 12 hours. Depending on the size of the hyaluronic acid being used topically, you can draw moisture into the skin up to 1,000 fold. It's an effective way to eliminate very fine lines during the day."
3.
Vitamin C:
"It's best for brightening skin, neutralizing free-radical damage, and warding off signs of premature aging."
4,
Vitamin B5:
"Also known as Pantothenic Acid, it helps promote the skin barrier's natural repair process to hydrate skin."
5.
Vitamin A:
"One of the most effective skin-transforming ingredients. Also known as retinol, it speeds up skin cell turnover. Increasing exfoliation is a great way to target fine lines and sun damage. It also works wonders on acne." 
WHAT'S NECESSARY IN THE PERFECT SKIN-CARE REGIMEN?
"A good daily skin-care regimen should contain the essentials, which are niacinamide, vitamin C, and vitamin A. I recommend using niacinamide and vitamin C in the morning to brighten skin, and vitamin A at night for anti-aging. These products should be the cornerstone to any skin-care routine and, when used together as part of an overall regimen, will enhance results. All three ingredients work synergistically to provide glowing, radiant skin. When used correctly, you can reap the benefits of all of these all-star ingredients.
"Both vitamin A and vitamin C are best to help with discoloration. Vitamin A works best for acne, while hyaluronic acid, vitamin A, and vitamin C all help with anti-aging concerns." 
WHAT DOES YOUR ROUTINE CONSIST OF?
"Overall, if I had to pick any skin-care essentials to incorporate into your skin-care regimen, I would choose vitamin A, vitamin C, Glycolic Acid, a
DNA Repair Enzyme
, SPF, and Hyaluronic Acid." 
HER FAVORITE PRODUCTS
AM ROUTINE:
---
PM ROUTINE: