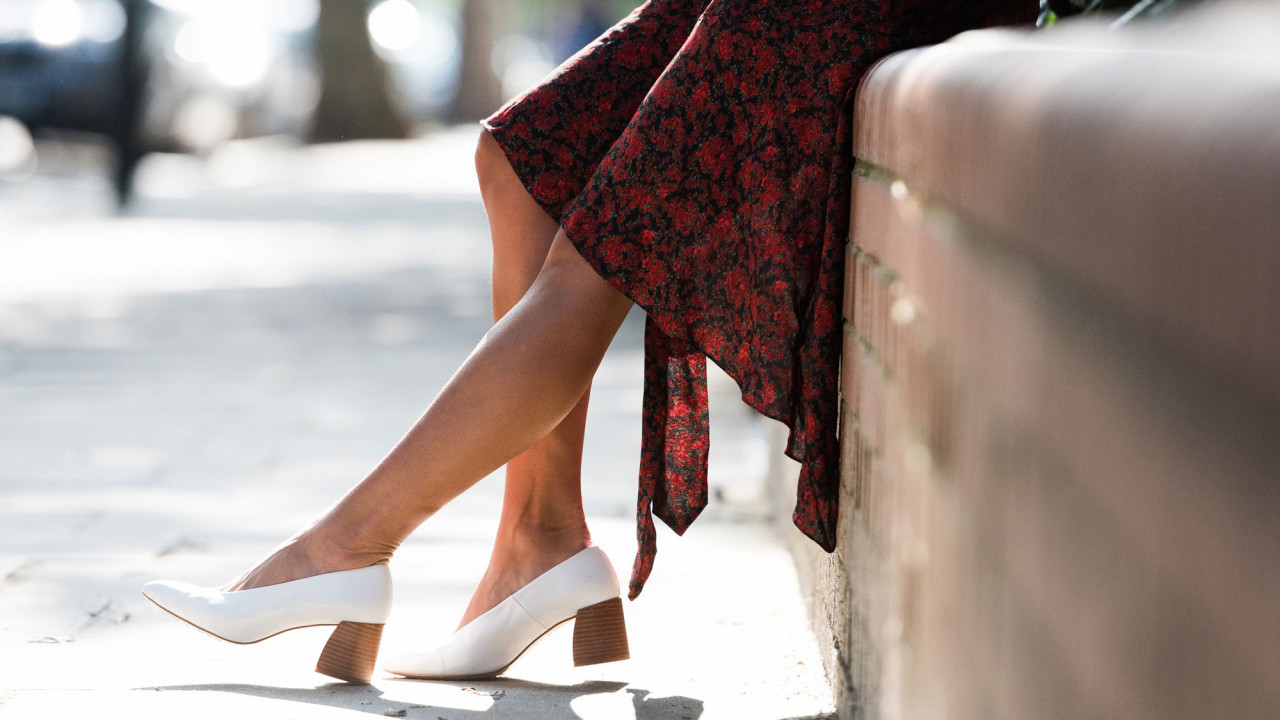 How Being on Lockdown Abroad Changed My Definition of Home
Learning to embrace a life I never imagined for myself, one day at a time.
After each seemingly identical day of lockdown spent inside a borderless digital world—one where people are made of pixels, zip codes are replaced by Zoom ID numbers, and time zones are obsolete—I've started to ritualize the sacred moment of collapsing into bed at night. I make my official exit out of cyber land, turn off my brain (or at least try to), and succumb to the welcoming embrace of my sheets, allowing my body to revel in gravity's gentle tug at its limbs. This blissful sense of stillness is familiar: It feels like home.
Long before the devastating global impact of the coronavirus catapulted me into the deep and perpetual state of introspection where I now reside, the physical notion of "home" had always been a hazy one for me. I went through most of my childhood in London before moving to New York for the agonizing phase of internal and external growth we call high school. New York is on my birth certificate. It's where my parents met, fell in love, got married, and had my brother, had me. It's where my dad's parents immigrated to after leaving Sicily in the 1950s. New York has a major stake in my family's origin story, but it didn't become a big part of my own until I returned to it as a brooding teenager, angry and unsettled after being uprooted from a blossoming adolescent life of friends and fun in the UK.
So home was never so much about an actual location for me as it was a measure of proximity to my parents and my brother. It was the comfort of knowing I'd always be safe and supported as a member of our little tetrad. I was firmly grounded within this familial unit and held tightly on to it, on to them, as we made our way across the Atlantic Ocean and back. Of course, with each year of my ascent into adulthood, that grip loosened as I grew into my independence. But I never outgrew the idea that home was a feeling, not a place.
Sixteen years after leaving it, I've found myself in London again for reasons entirely unrelated to my childhood. I'm here because of my fiancé's job and the adventure we imagined this opportunity would entail. When we found a flat that met our two-pronged criteria of excellent natural light and a short distance to the airport, we signed the three-year lease without ever expecting to actually be in it as much as we are now (good thing for the good light). I thought I'd be rediscovering the U.K. as one half of an entirely new unit this time around, with the flexibility to come in and out of the country as needed once my residency visa was finalized. But with lockdowns bringing everyone, everywhere to a collective halt, London has become a place of limbo—something to admire from afar as I gaze at it from my window. 
I am tremendously fortunate to be both healthy and safe while so many others have lost jobs, loved ones, even their own lives to the coronavirus pandemic. This flat is a powerful reminder of that reality. Since receiving stay-at-home orders from the U.K. government on March 23, I've done what little has been asked of me to protect myself and my community by remaining indoors and respecting those on the front lines of this battle. All the while thinking, there it is again, the word that follows me like a shadow, begging to be defined: home. Stay at home.
The days may pass, some faster than others, but it's as though I'm at a standstill, suspended in an infinite moment, in this spot, as a flurry of draconian geo-political restrictions hits the world outside of these walls like a storm. As an American, I can technically return to the U.S., but as a Moroccan with dual French citizenship, my fiancé can't come with me, just as I can't accompany him back to Morocco. This flat has become our best option for keeping this two-person unit intact. Blinded by the privilege of my own naivety, I never thought I could get stuck like this. I never considered a world where widespread border closures would make it temporarily impossible for international travelers to move about with the same degree of freedom I've enjoyed, without even realizing it, since I was a kid growing up on two sides of an ocean.
Not too long after we were ordered to stay indoors, the boxes of our personal items finally arrived from Brooklyn—where we lived together prior to London—landing like heavy bundles of nostalgia piling up outside our door, clogging the otherwise empty hallway of our building. While the process of unpacking tangible traces of your past is, inherently, an act of both physical and emotional labor, there was something particularly lonely about filling this new space with old memories from the places and people that were suddenly inaccessible to us. But as my fiancé and I located the perfect spot in the kitchen for our clay tagine and peppered the shelves with the moments we've captured and framed over the years, our flat felt immediately warmer (and certainly not thanks to the clunky radiators we haven't quite figured out how to operate). Having these objects on display is like being in the company of old friends, and the chunky wool socks my mom had gifted me to get through New York's infamous winters feel cozier than ever, even in the month of May.
Eight weeks into lockdown, and my fiancé and I are crossing the street towards the corner store with the same enthusiasm that once propelled us across borders. We're on a different kind of adventure than we thought, but it's one we're doing our best to navigate with gratitude and hope. We may have had to postpone our wedding, which was two years in the making, but our families and friends are doing okay, which is definitely something to celebrate. Every day is an exercise in observing one another's mental landscapes, discovering the points where our emotions intersect—namely, the pain of being kept away from our loved ones—and where they diverge. My therapy occurs in the form of putting on some sad tunes and letting the tears flow; his involves roasting a chicken. Whatever it is we're doing to cope, we're doing it, for the most part, in this flat.
Sometimes, when I climb into the bed that we share, a slew of thoughts invades the mental calm of my sacred evening ritual. Terrified of the long and uncertain road out of this crisis, I'm struck with the desire to remain in this very moment forever, turning us both into a preserved slice of time like those within the frames I've displayed around our bedroom. I feel guilty for wondering if, in the far-off future, I might actually miss this period of my life—one that has required me to be nothing but stagnant. These past two months have been characterized by a sense of sorrow that I'll carry with me long after we've made it down the path to normalcy, but they've also been an unusual opportunity to get to know my partner in ways that can only occur when two people are glued together like this for weeks on end. 
Lockdown has challenged me to journey further into my relationship, ultimately revealing that place of permanence I've been searching for—the spot in which I can finally plant my flag and claim proudly as my own. Home is right here in this flat, but it's not the flat itself. Home will forever be inside this man I've agreed to spend the rest of my life with. It's not a feeling, I've learned, but a location within the heart he gave to me long before there was ever talk of a wedding… postponed or otherwise.
Want more stories like this?
The One Thing Keeping Me Calm in Quarantine—Candles Shaped Like Food
Tia Mowry on TikTok, Somersaults in the Pool, and How She's Managing to #WFH
10 Small-Business Owners on How They Are Shaping Their Businesses for the Better