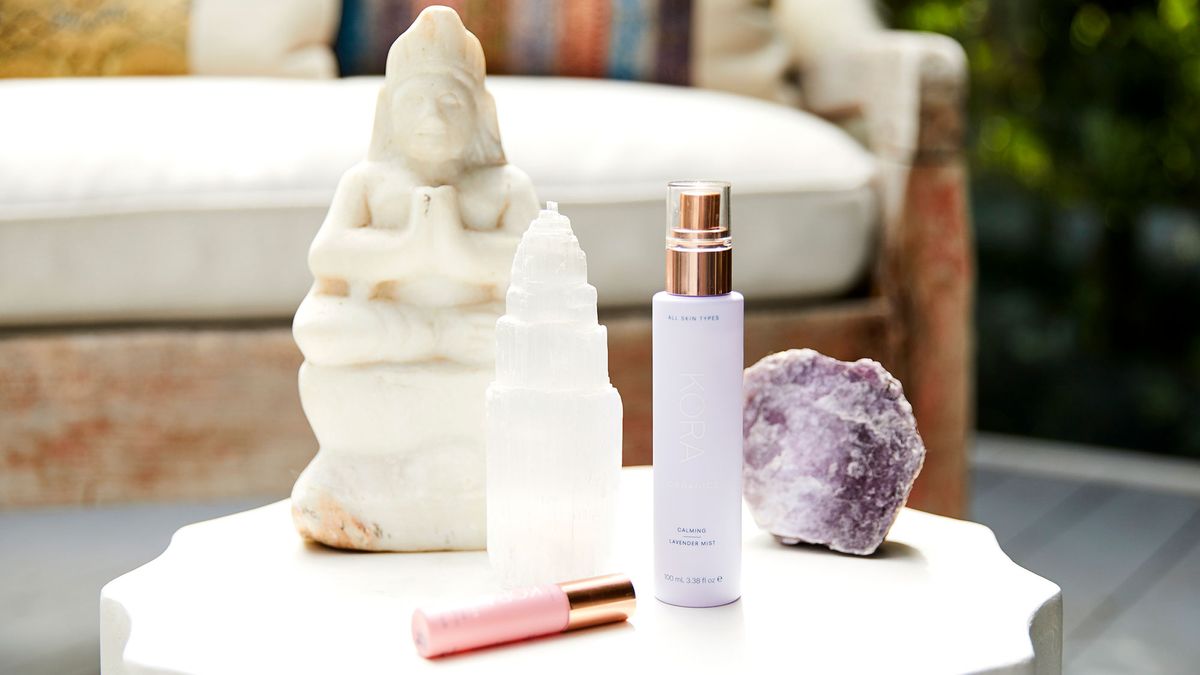 Skin
Behold, the Botox of the Crystal World
Fight wrinkles and clear your mind all in one application.
There are a few key products on our WFH desks right now: 0.38-mm-point gel pens from the Japanese bookstore,
hand lotion
for hydration breaks, and healing crystals to get us through the endless barrage of emails. In case you're not already hoarding them throughout your quarantine apartment, crystals and stones help to energize, balance, and heal the mind, which we're all in need of more than ever right now. There's one stone in particular that we've been eyeing lately: malachite. With its gorgeous blue-green color, the copper derivative is said to absorb negative energies and heal the body from various ailments. It's no wonder that when applied to the skin, malachite can produce fantastic results, as well.
When used in various skin-care products, malachite works to detoxify congested skin gently. It also aids our skin's natural defenses to ward off free radicals, those pesky little hydration-stealing punks that seem to be the cause of most of our skin-care woes. Crystal expert
Colleen McCann
even goes so far as to call it "the Botox of the crystal world." The stone's chemical composition helps stimulate collagen production, increase skin elasticity, and prevent wrinkles (hence the Botox comparison). And because of its high copper composition—copper aids in the synthesis of keratin—it also helps prevent excess water loss. The result? Skin that is so clear and well-hydrated that you look like you've actually consumed that gallon of water you promised to drink every day. See for yourself with one of our 11 favorite Malachite products.
---
1 / 11
Graydon Full Moon Serum
, $87
This serum is your best friend for clear and well-moisturized skin. Blue tansy and retinol work to clear impurities from the skin, while hyaluronic acid and malachite aid in maintaining hydration levels.