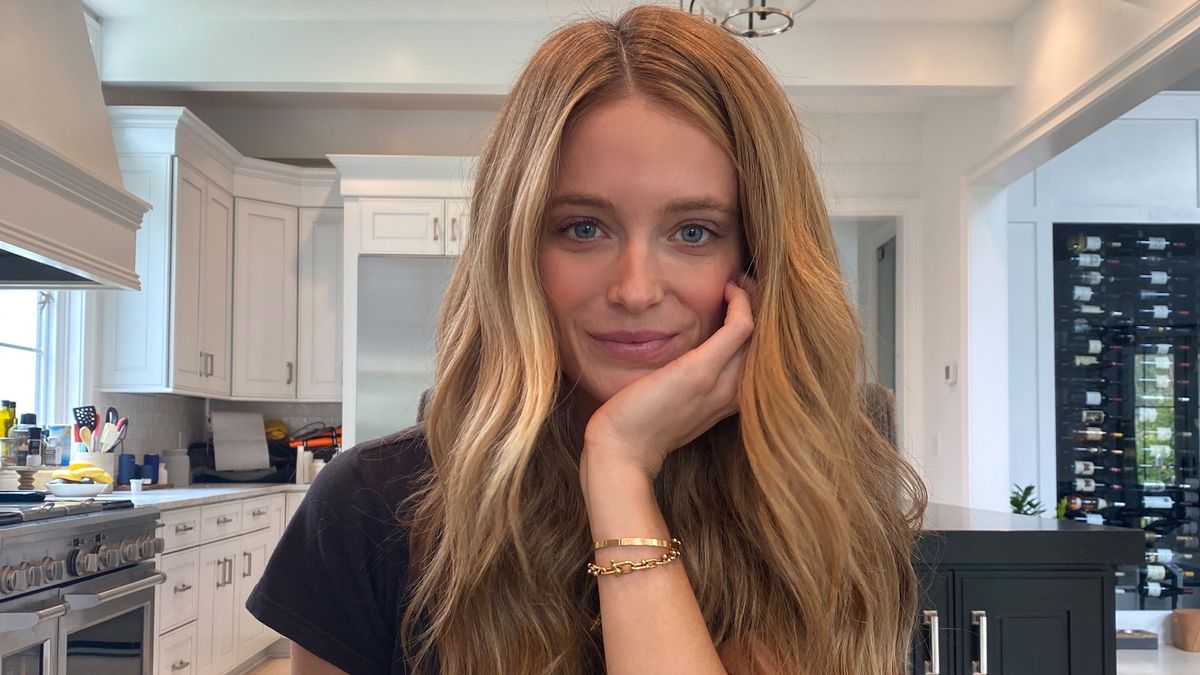 Food
In the Kitchen with Kate Bock
This is not your ordinary pizza.
In this episode of
In the Kitchen
, we follow model
Kate Bock
as she cooks up her delicious version of a cauliflower pizza. Chock-full of unusual and ultra-healthy ingredients, this delectable gluten-free meal gives traditional pizza a run for its money. See the video and full recipe below.
---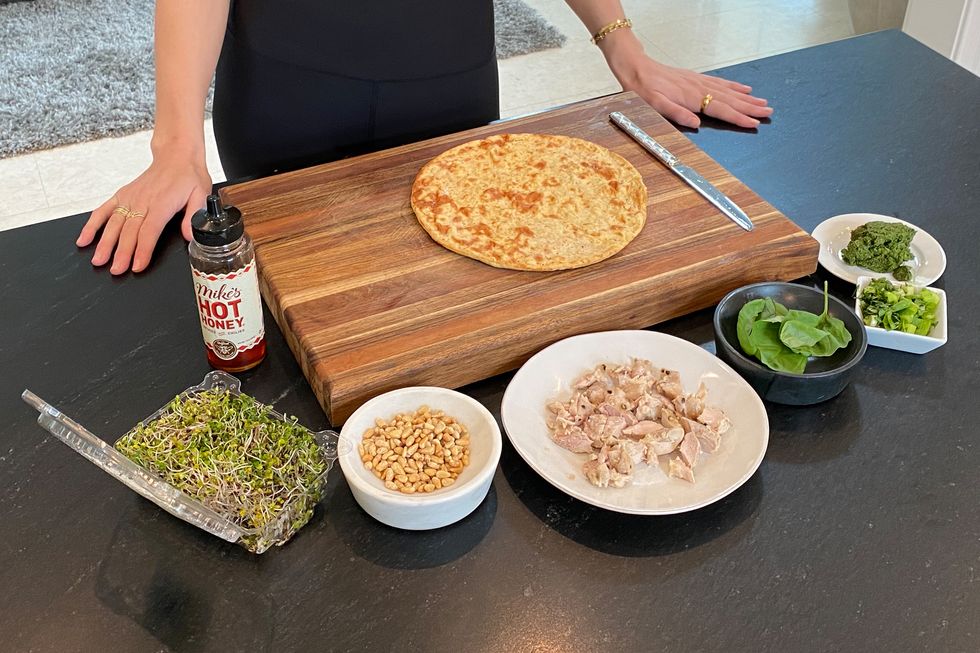 Photo: Courtesy of Kate Bock
1 organic cauliflower pizza crust (store bought—Kate bought hers from Whole Foods)
A handful of organic spinach
A handful of organic sprouts
1 spoonful of toasted pine nuts (to taste)
1 cup of homemade vegan pesto (can also use Gotham greens vegan pesto) or more/less to taste
1 spoonful of chopped scallions and cilantro (to taste)
A handful of grilled chicken


1. I use store-bought organic cauliflower pizza crust—I buy mine at Whole Foods and prefer 365Organics Caulipower version. The crust is frozen, so I pull it out of the freezer and preheat the oven to 425 degrees.
2. I then add Gotham Greens vegan pesto or one I make at home.
3. Add organic grilled chicken, and once the oven is ready, put the pizza in for eight minutes.
4. Take it out of the oven and add a handful of spinach, sprouts, scallions, basil, and toasted pine nuts (all to taste).
5. For a final step, drizzle
@mikeshothoney
on top, slice the pizza, and serve!