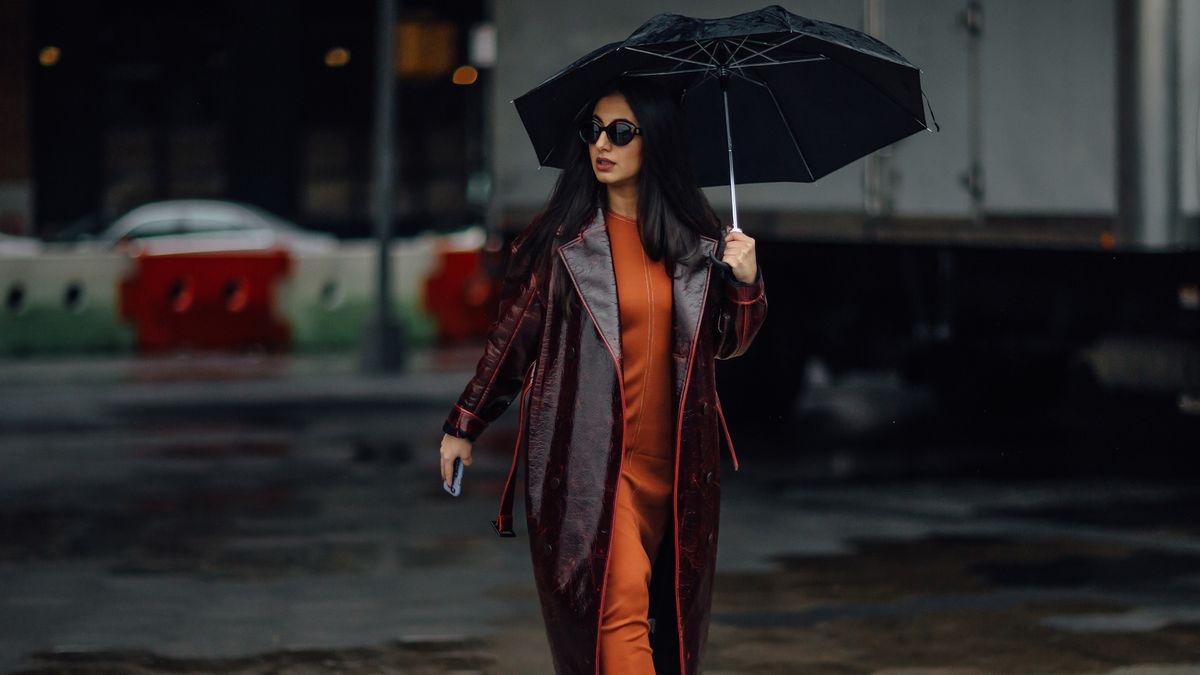 Shopping
Rainy day blues be gone.
Paige Campbell Linden
A new addition to your wardrobe makes even the most daunting tasks a little more pleasant. A new pair of leggings eases your trip to the gym. A recently purchased blouse lessens the dread of a Monday morning meeting. And some new rain gear makes a dreary day slightly more bearable.

While outings are few and far between these days, if you must leave your home during an inevitable April shower, rain gear options abound—from heeled Chloe rain boots to a classic Burberry check umbrella. Shop a few of our favorites below.
---