Fashion Insiders on the One (Item of Clothing) That Got Away
If only we could know now what we'd regret later.
Fashion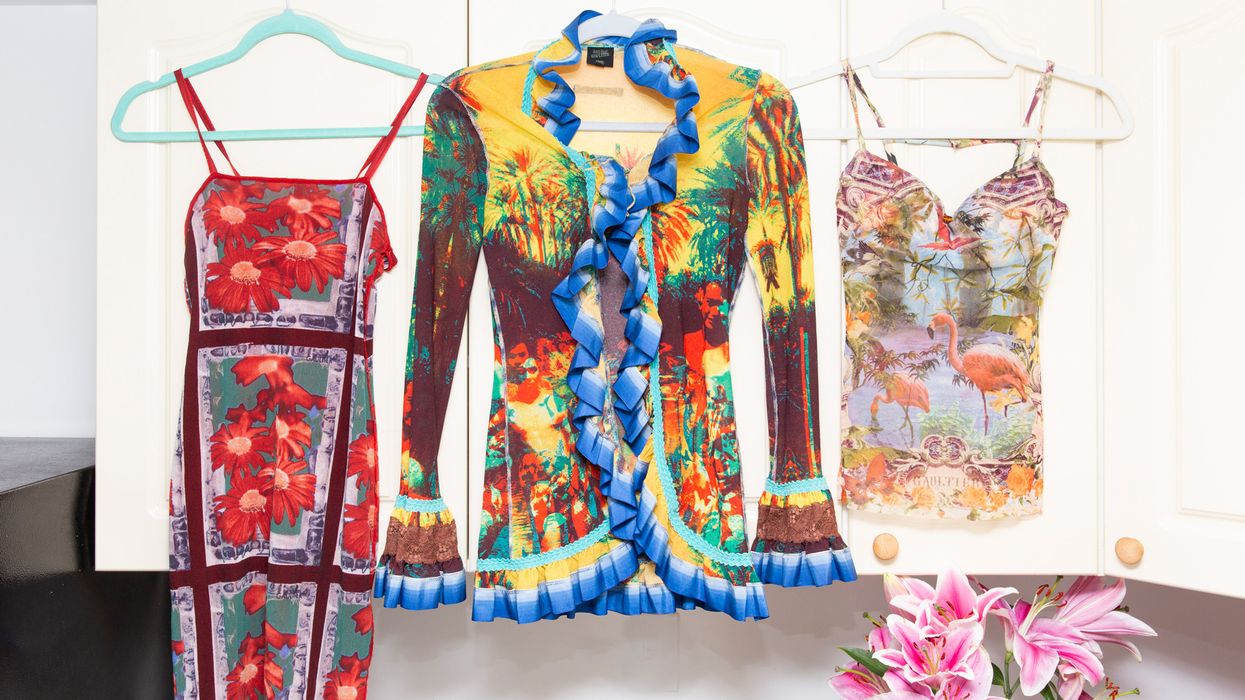 If you're anything like us, you've suffered non-buyer's remorse. It's a terrible feeling: After a fun day of shopping, you come home to discover that the pair of vintage jeans you didn't buy are still lingering in your mind. You can't stop thinking about their powder-blue wash. You keep dreaming about the way their pockets were perfectly distressed. Soon enough, you're the one in distress.

For me, it's the most perfect pair of ballerines I'd ever seen, from Rouje. In lavender suede, they had a slight heel and looked incredible on my feet. But I'm vegetarian, and I've stopped buying leather new. I reluctantly put them back on the shelf after I tried them on at the French brand's Nolita pop-up this past winter. Reader, I regret it.

All this got me thinking, like the good little Carrie Bradshaw that I am: If I am quietly lamenting a shoe not purchased, how many of us are all doing the same? Turns out there are quite a few who have had similar experience. Ahead, discover our favorite stories of purchases that could have been.

 
---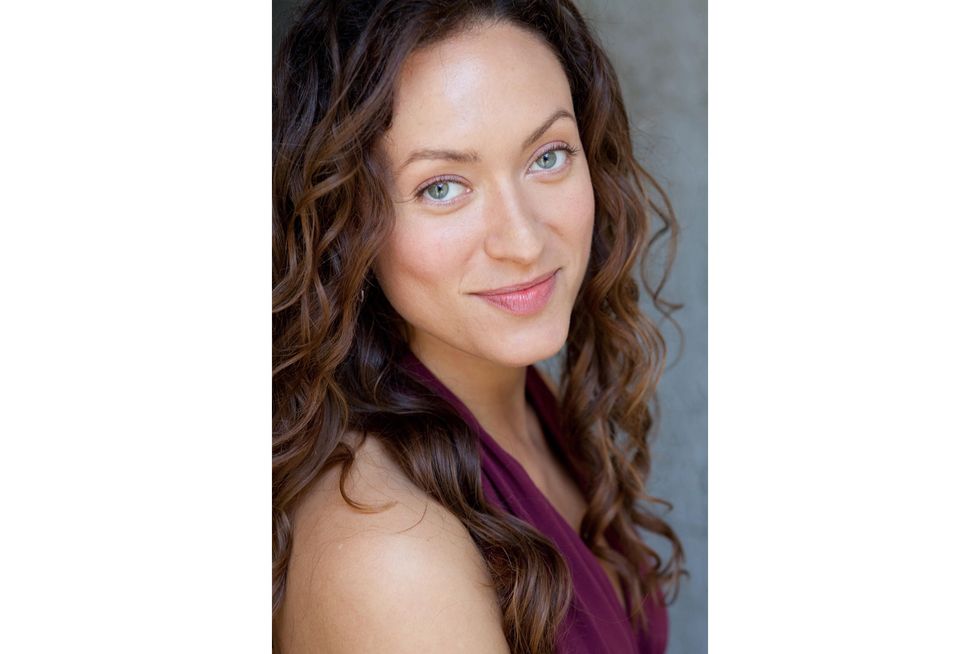 Photo: Courtesy of Leda Lum
"During a beautiful Sunday strolling down Venice Boulevard, we decided to stop in Velvet by Graham and Spencer. I love their classic/modern designs and fabrics. I'm obsessed with dusters and kimonos, and they happened to have a viscose one with subtle woven patterning that had a rounded hem. I loved it! It was a button-up, and for some reason I thought I wouldn't wear it with buttons, so I didn't buy it. I regretted it for months. Then one day I happened to be in Crossroads, a secondhand fashion shop in West Hollywood, and there it was—the same duster. I purchased it immediately after jumping for joy. I lucked out!"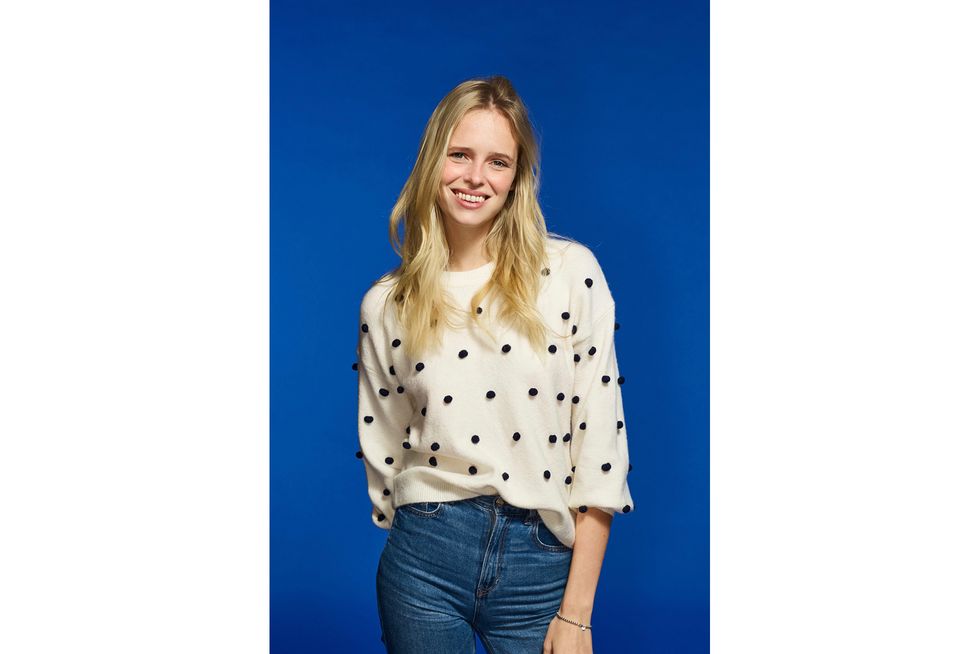 Photo: Courtesy of Maria Markina
"I am a huge fan of sample sales and always calendar them in when a brand I love is about to make an appearance. About six months ago, I walked into a multi-brand sale very randomly and saw a pair of Veronica Beard jeans I loved. They fit super well, were so comfy—which is not common with jeans—and had an awesome red stripe on the side. Best of all, they were only $25. I was ready to buy them, only to arrive at checkout and see a 30-person lineup. I was in a rush and had to run, but promised I would come back again. To my great disappointment, when I returned, the jeans were gone. I was so bummed! I never saw them again in store or online after this, but still dream about them every once in a while."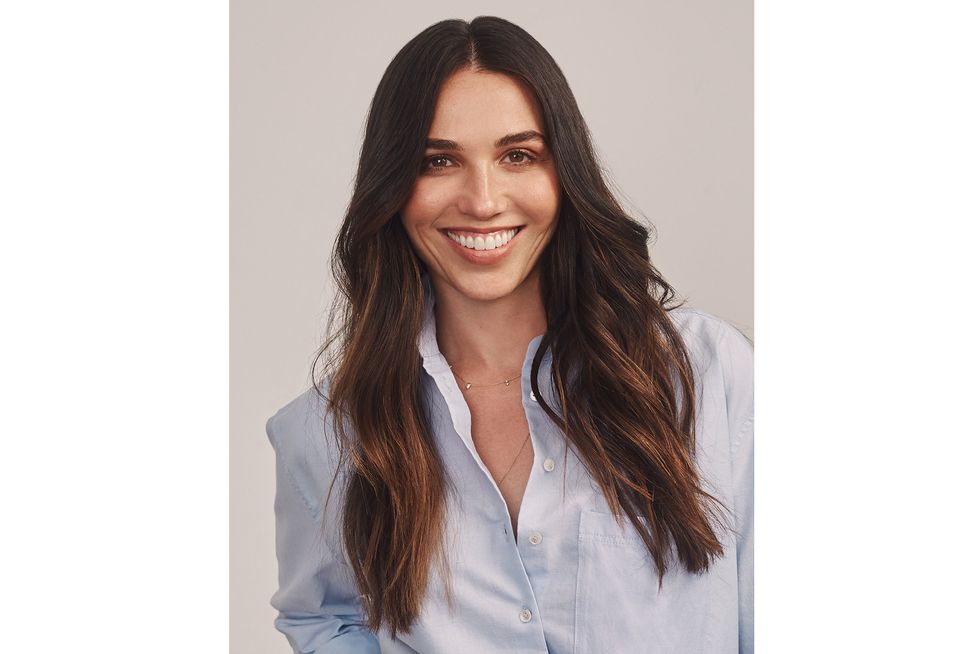 Photo: Courtesy of Laney Crowell
"In 2006 I went to Paris with my then boyfriend. We went for a walk along Avenue Montaigne and slipped into Max Mara. At the time I was interning full-time unpaid at Elle magazine, and I was and still am obsessed with the minimalist, simple lines of the designer. I tried on their signature Labbro long black wool-cashmere-blend robe jacket. It was the perfect weight, cut, and length, and I still remember putting it on and looking in the mirror. Timeless perfection. Since I was an intern (and hostess at Barbuto working double shifts on the weekends), I had no business even trying it on, but my boyfriend offered to get it for me. It felt way too extravagant, and I turned him down on the offer. Every fall and winter, I think about the jacket and how I should have gotten it. In all fairness to my younger self, it would have been about 50 cents per wear at this point."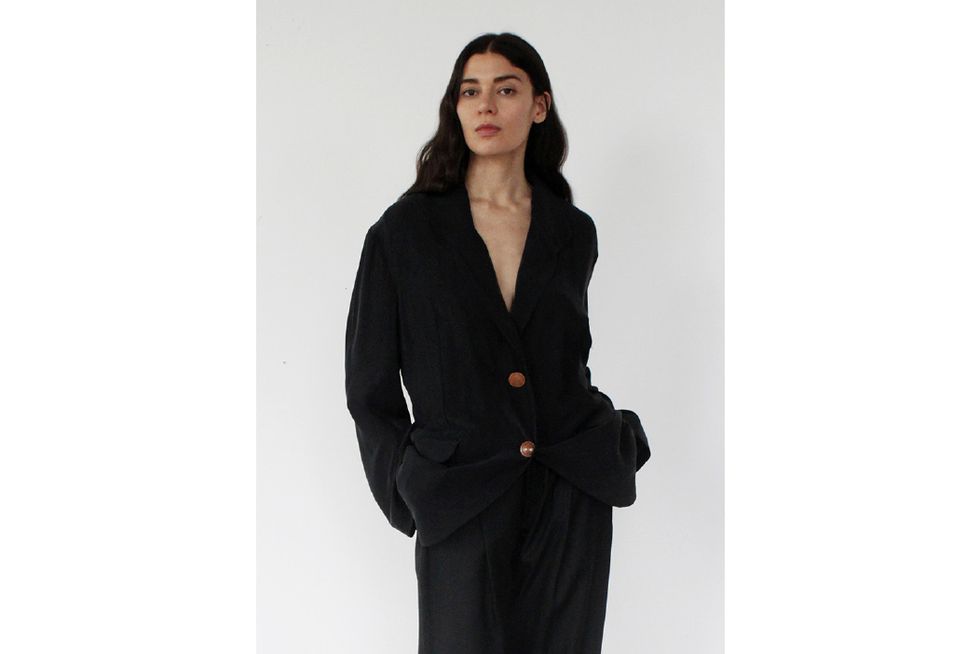 Photo: Courtesy of Delfina Baldassarre
"The one thing I wish I bought are a pair of red, tall Margiela boots. I saw them online. They were a bit loud, so I wanted to give it a thought before committing, and I was actually watching two [different] pairs. I wanted to take time imagining how I was going to wear them, and then when I finally decided to buy them, they were sold out!"


Courtney Klein, founder of Storq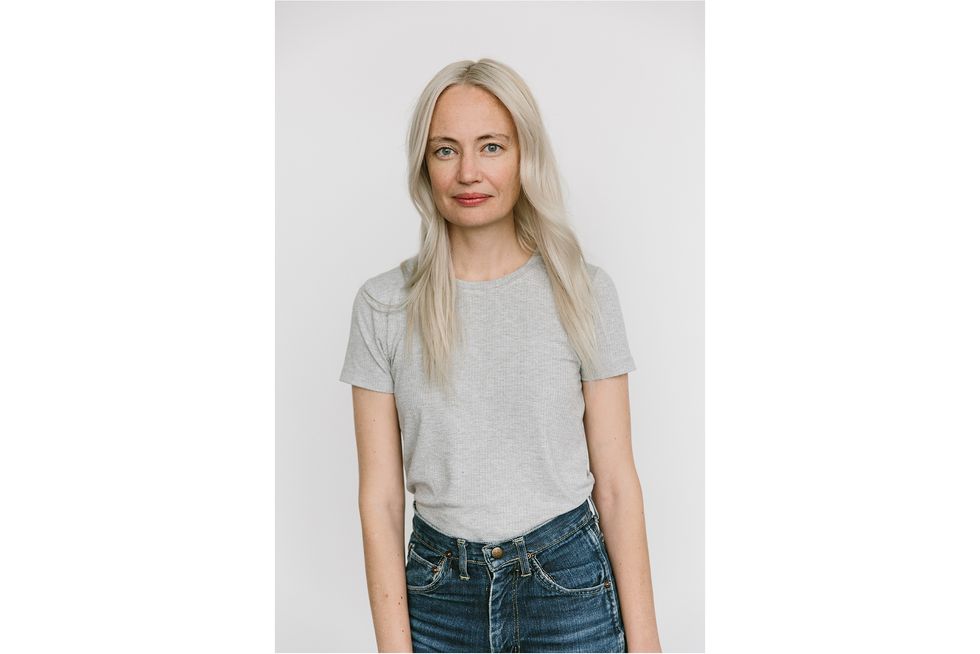 Photo: Courtesy of Courtney Klein
"A pair of Celine nude sandals. I was outbid in an eBay auction at the very last second. Immediate regret, and I'm still thinking about them."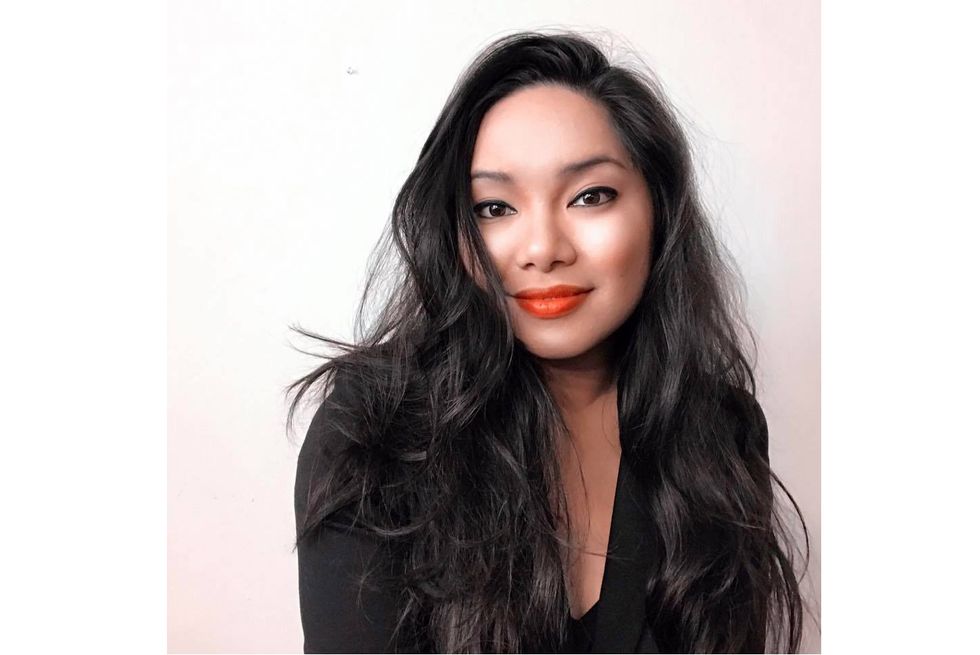 Photo: Courtesy of Mira Torres
"I was last-minute looking for new luggage for an upcoming vacation and saw a piece of Delsey luggage at T.J. Maxx on sale for $69. Of course, I had no idea what Delsey was at the time. I liked it because it was a chic matte black, which is my favorite color. There was a woman behind me that was looking for luggage too, and she started to trail me as I walked around looking at other luggage options, eyeing the one I was rolling around. I got so uncomfortable, I left it behind to check out the other stores nearby, one being a Nordstrom, so that I could do a little more looking around before making a final decision.

"I saw the same luggage on sale there for $250, regularly priced at $700. I was literally two stores away, I made up my mind and ran back to the luggage and, of course, it had disappeared—I'm assuming with that lady that was following me. She knew what was up and knew that I did not. I was heartbroken because I live for a good deal. That day I had to settle for luggage that was a standard commercial brand since my trip was in less than a week. I wish I had better knowledge of suitcase pricing at that time. I follow a few travel luggage IG accounts to keep in the know and to avoid a repeat."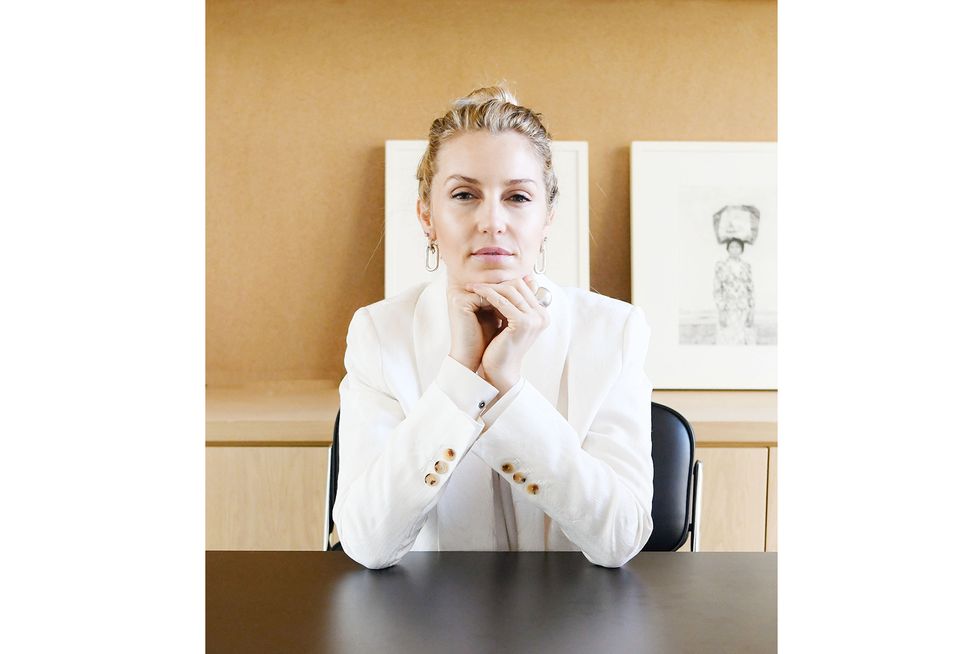 Photo: Courtesy of Ashley Merril
"I went to Paris for work with my husband last November. It was a brief trip, but we set aside some of the time for exploring art galleries in the city. We were tight on time, so we were basically running from place to place, making for an amazing day. We had a blast discovering what felt like hidden alleys with art treasure troves behind nondescript doors. Inside of Semoise Galerie, there were these funky sculptures by Salvatore Arancio that we just loved. We were in a rush, and I didn't have time to explore them as much as I would have liked, but something about them lingered for me.
"Art is tricky because sometimes it's viewed as an investment and sometimes it's more of a highly personal and emotional thing that you can't explain. After I left I kept thinking about the pair of sculptures. Their quirkiness made me laugh and smile. Even after coming home, I thought about them—how their surprising texture made them look like troll fingers coming out of the ground, and how I liked the idea of being around irreverent things that made me smile. I would have loved to have them as part of my daily routine."
Want more stories like this?
10 Fashion Brands That Are Taking Sustainability to the Next Level
How to Elevate Your Skin-Care and Fashion Game for Spring
Should Your Next Handbag Be Vegan Leather?