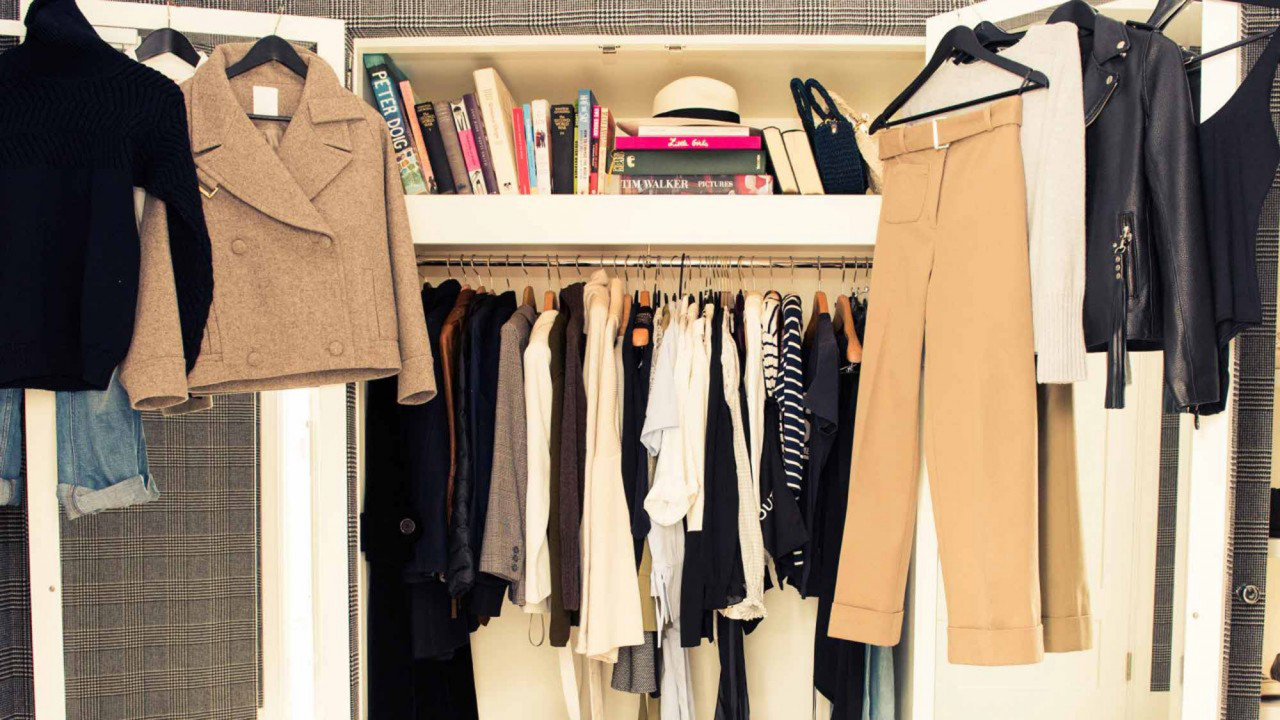 10 Fashion Brands That Are Taking Sustainability to the Next Level
Because going green is the new black.
In the fashion industry, sustainability is usually treated as a mandatory box to check—are you or aren't you? But in actuality, it operates on much more of a spectrum. While it is of course important to use natural materials and clean energy and all that good stuff, we decided to find the labels that are going above and beyond to change the game of sustainable fashion. This includes everything from publishing the wages of workers to paying to inoculate the sheep that supply your cashmere—we're not kidding on that last one. In honor of Earth Day, we have rounded up 10 brands that are helping to protect our planet one garment at a time.
Founded by Iris Alonzo and Carolina Crespoa, Everybody World operates on a "foundation of ethical and eco-friendly production, and the cross-pollination of ideas from people of all walks of life." The business crowdsources amateur designers (think chefs and chess players) to design clothes for them that incorporate their unique perspectives into the garment construction. Along with this new take on design, the brand makes clothing from 100 percent recycled materials and even designed a line of cotton basics made from—yes, you are reading this right—trash.
Kristy Caylor and Mary Saunders launched For Days as a way to eliminate waste in the textile industry and gained a lot of attention right from the get-go—they raised almost $3 million in seed funding. Their unique business model involves consumers purchasing the initial tee for $38 and entering into the membership program, then exchanging it for a new one for just $8 whenever they are done with it—you can keep it for as long as you want. This creates a closed-loop process, and, as an added bonus, all of the t-shirts are made from organic cotton.
This brand began by accident after Milena Silvano pieced together some old sheepskins she had lying around after another project. The patchwork look sparked something in her, so she expanded it into a full collection. She uses deadstock and vintage materials in unique patterns to create outerwear with absolutely no hardware. With pieces upwards of $2,000, her jackets and coats highlight another aspect of sustainability: a luxury investment meant to last a lifetime.
This California-cool, forward-thinking label was launched in 2018 in London. True to their brand name, they share 90 percent of their profits between charities and the people that produce their collection. All of their garments are made from recycled materials, most of which are composed of Tencel, a material made from renewable wood pulp. The best part is that when you make a purchase, you get to choose where your money goes by picking from a list of charities on the site.
This activewear label makes their garments out of post-consumer water bottles, which they source from what used to be called "Garbage Island," an island in Taiwan in desperate need of recycling help. A huge proponent of transparency, they outline every step of their manufacturing process online (which is actually a very interesting and informative read) so that you know exactly how your purchase is being made.
The only jewelry label on the list, SVNR's designer, Christina Tung, combines her love of fashion with an ethical mind-set to create her unique pieces. In an ode to the transformative power of fashion, each one actually references a specific time and place in the collective human consciousness. SVNR's jewelry is made from found, reused, up-cycled, and natural materials only. Her commitment to minimizing waste is not in vain—since the brand's launch, each season has produced less than a Ziploc bag full of waste.
While living in Ethiopia, Barett Ward was able to see firsthand what extreme poverty was doing to the women who lived there, so he decided to launch ABLE, a fashion lifestyle brand dedicated to ending generational poverty by providing economic opportunity for women. All of the pieces are made by women from all over the world. Focused on the concept of radical transparency, ABLE was one of the first companies to publish all of their employees' wages, from the CEO to those actually producing the garments.
Kala founder Rebecca Migirov is combining two of fashion's buzziest topics: sustainability and inclusivity. Another unique selling point: Kala is one of the few brands implementing these concepts for intimates. The label produces eco-friendly bras, underwear, and sleepwear that are built to last. All of their products are made from organic cotton and are biodegradable, as well as size-inclusive. How's that for overachieving?
All of these companies are focused on improving the conditions for their workers—a key component of sustainability—but this is the only label we've found that is also focused on improving the conditions for the animals providing the raw materials. In their mission to democratize cashmere production, eco-friendly label Nadaam is not only striving to reduce their carbon footprint, but also investing in the livestock that produce their cashmere. They have provided veterinary care, innoculations, breeding programs, livestock insurance for the families who own them, and generally increased the animals' welfare overall.