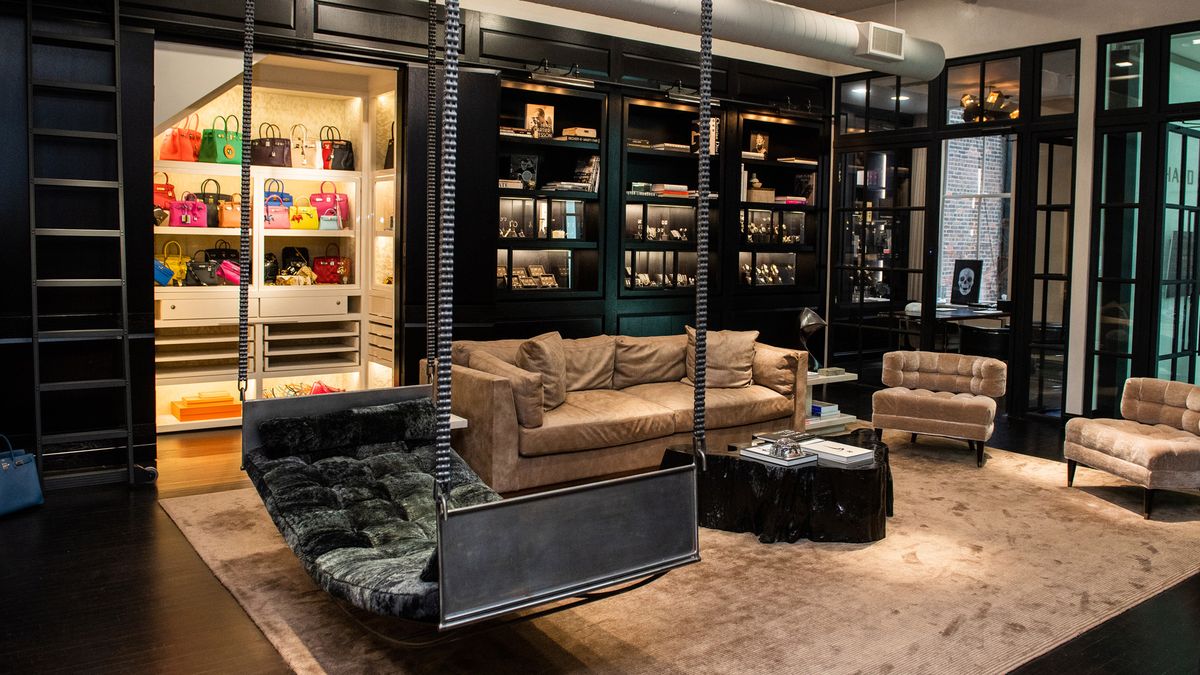 Career
Inside NYC's Most Luxurious Watch and Jewelry Boutique
Welcome to Material Good.
It's been four years since Rob Ronen and Michael Herman opened luxury watch and jewelry boutique
Material Good
, and yet people still walk into the second-floor Soho, Manhattan, space and ask,
What is this?
That's not a bad thing, though—much like the Audemars Piguet watches and custom diamond rings encased throughout the shop's perimeter, they wanted the customer
'
s experience to be rare and exceptional.
"At no point is the space designed like a store," Ronen tells us from his glass-walled office situated in an airy corner of Material Good. "We designed it to be comfortable; we designed it to be approachable. We knew that even if people didn't realize it, they wanted something much more experiential." We can confirm that a trip to the boutique is quite the experience. In the span of an hour, we tried on Richard Mille timepieces and lounged in a suspended chaise, draping our wrists in strands of diamonds and admiring Colombian emeralds. There's a full kitchen and bar—one of us stayed for lunch.
Both Ronen and Herman cut their teeth working in the wholesale diamond business, with Ronen later joining the North American Audemars Piguet team and Herman going into private jewelry sales. Noticing a void in the luxury watch and jewelry market—"There was nothing in downtown New York," Ronen says—the two dreamed up our current retail obsession.
Ahead, Ronen shares more on how Material Good came to be and the treasure trove of pieces it houses.
---
Unlike most boutiques, Material Good is on the second floor, so it's slightly hidden. What went into that decision?

"We decided to create something second-floor because in our minds, ground floor and ultra high-end is oxymoronic. How can you really serve the needs of your clients when everyone passing by is walking in? We never wanted to be appointment-only, but when you're on the second floor, people are actually taking the time to walk into the lobby, get into the elevator, and come upstairs. There's a reason for them coming as opposed to just randomly walking in."

So how do people find you?

"We've met all of our clients primarily through the greatest marketing tool you can find, which is word of mouth."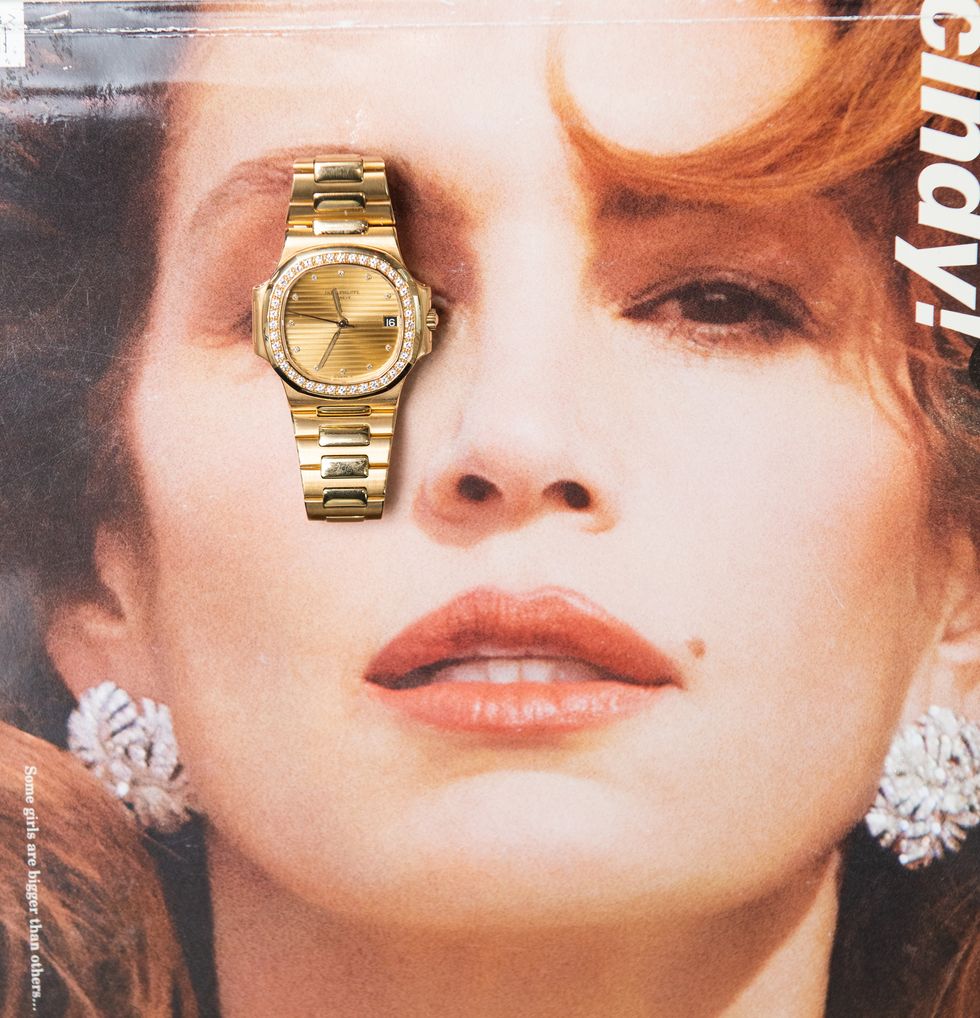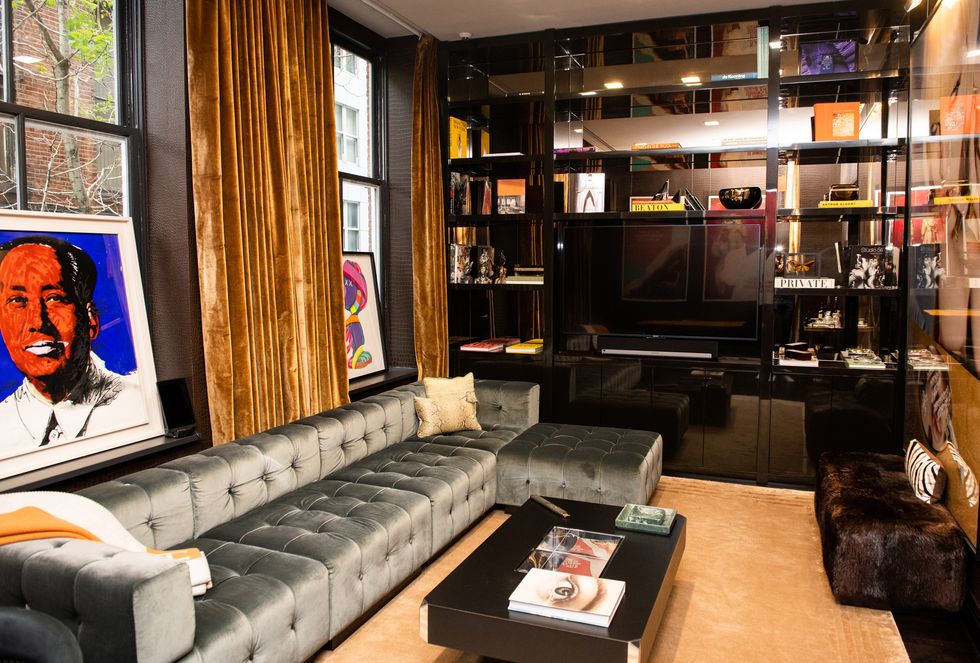 A lot of retailers are struggling to get customers in the door. What's worked for you in terms of maintaining a sizable

clientele

?
"We don't sell anything people need. You don't need a $20,000 timepiece; you don't need a bigger diamond; these are not things that are necessities. But when you bring the romance to pieces that are really special and precious, and provide an experience that's much more approachable and relaxed, it resonates with people big-time. We want everyone to enjoy themselves here. It's experience first, sales second."
You started out selling watches and jewelry, and have since started carrying vintage handbags and leather goods. Tell us about that foray:
"Because we were creating a home in a sense, we had this idea of a closet. We thought, why not bring about something that's outside the world of watches and jewelry, but not too far out, like moving into apparel or shoes? Handbags and leather goods made the most sense, especially vintage Hermès and vintage CHANEL—real specialty pieces that you couldn't find in most other places."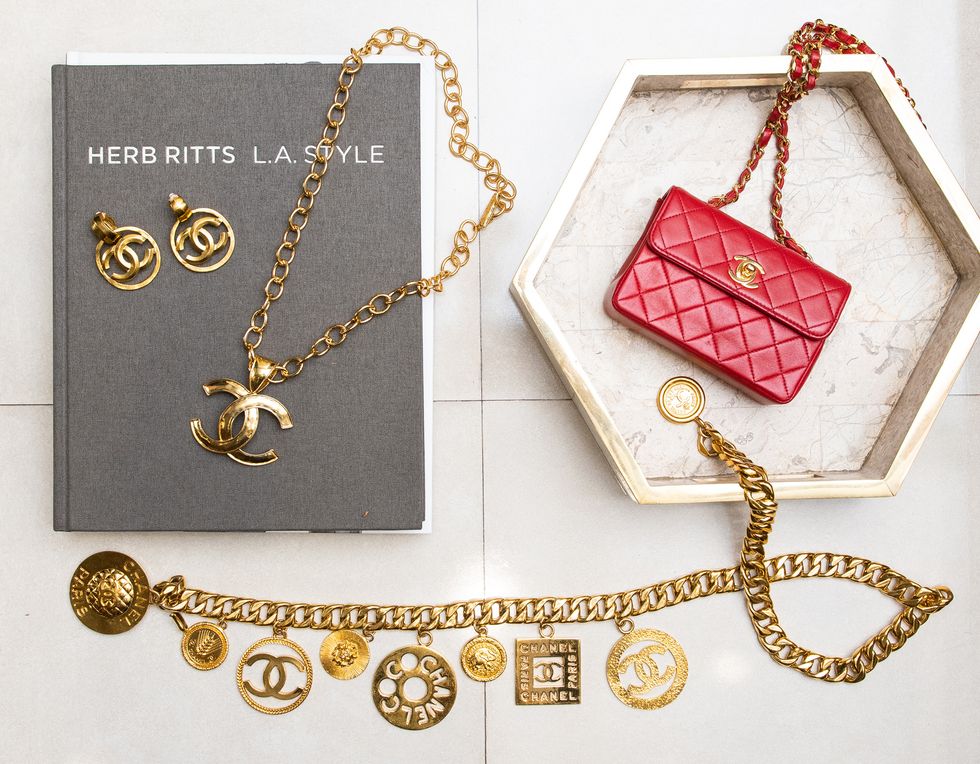 What brands and pieces are people excited about right now?
"We've been selling a tremendous amount of vintage Rolex and vintage Patek for both men and women. In terms of fashion jewelry, we're doing really great with brands like
Suzanne Kalan
and
Shay
, and
Fernando Jorge
, which is a new one that we've recently taken on."
And what pieces are you making under the Material Good brand?
"We spend a lot of time creating our own diamond jewelry, which we call classics with a twist. We blend a more fashionable approach, like east-to-west engagement rings verses your standard north-to-south, or tennis bracelets with an array of different shapes of white diamonds, mixing and matching different settings."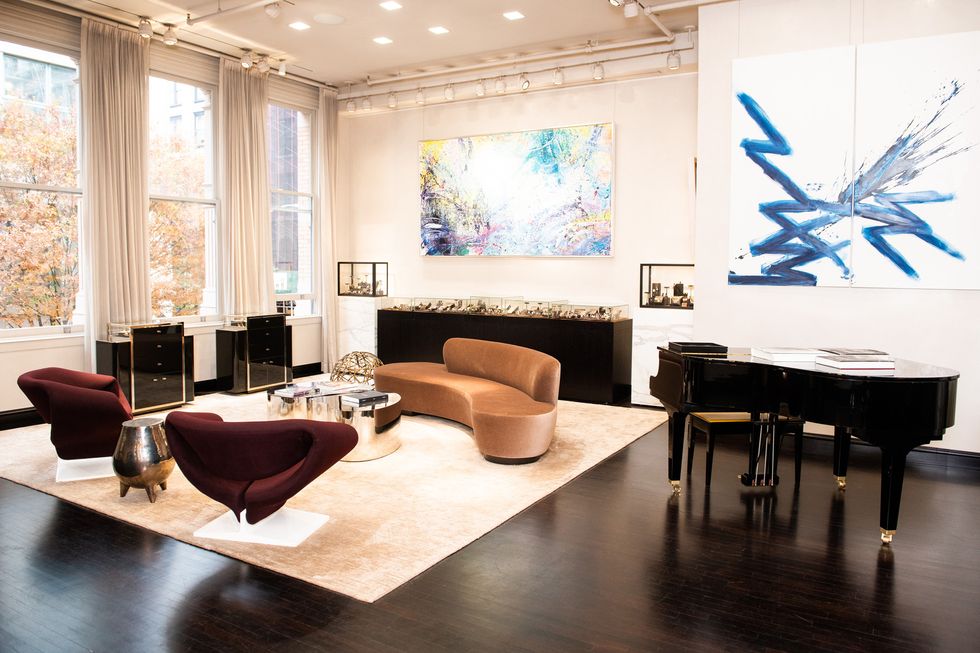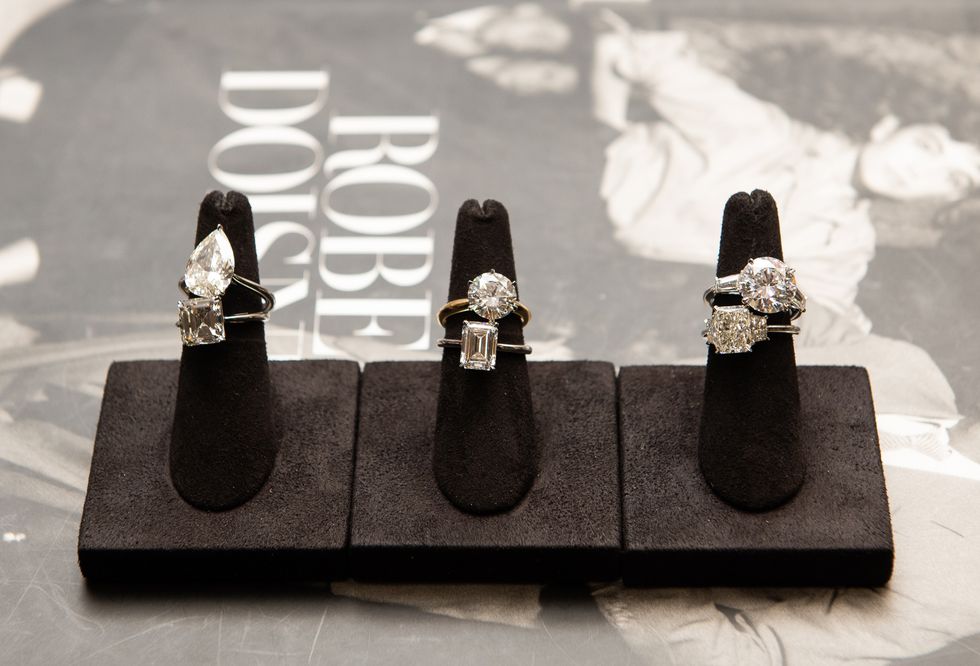 What does the custom engagement ring process look like?
"A lot of times the diamond world is very mystical, and people walk into the engagement ring process not really knowing what to expect. Here, it starts with education and getting a feel for what the client wants and what their budget is. One of the misconceptions about Material Good is that we only sell really expensive things to really wealthy people, and that's inaccurate. We have pieces of jewelry that we can make with smaller budgets. We encourage people to go to other stores and see what other options there are. When someone works with us, it's a process that can happen over two or three meetings, or sometimes up to 10, depending on what they're looking for."
You're a watch fan and launched Material Good with Audemars Piguet and Richard Mille. What watch are you wearing today?
"I'm wearing an Audemars Piguet. It's what they call the 41 mm Stainless Steel Double Balance Skeleton. I saw the watch on the CEO François-Henry Bennahmias, who is one of my great mentors and also one of the first people to stand behind Material Good. When I met him, before we even opened, he was wearing one, and it's a really rare, amazing watch. Our boutiques only get one a year, and we have wait lists of hundreds of people dying to get access to it. When I saw it, I said,
That will be the first watch I'm going to take
. When we opened our first Audemars Piguet boutique in East Hampton—because these are boutique-only, I wasn't able to get this watch for Material Good—I bought it for myself. And I paid full retail."
Want more stories like this?
An Antique Jewelry Collection the Broke Our Brains
The Designer Behind Instagram's Favorite Jewelry Line
How Annelise Michelson Went from Haute Couture to Jewelry