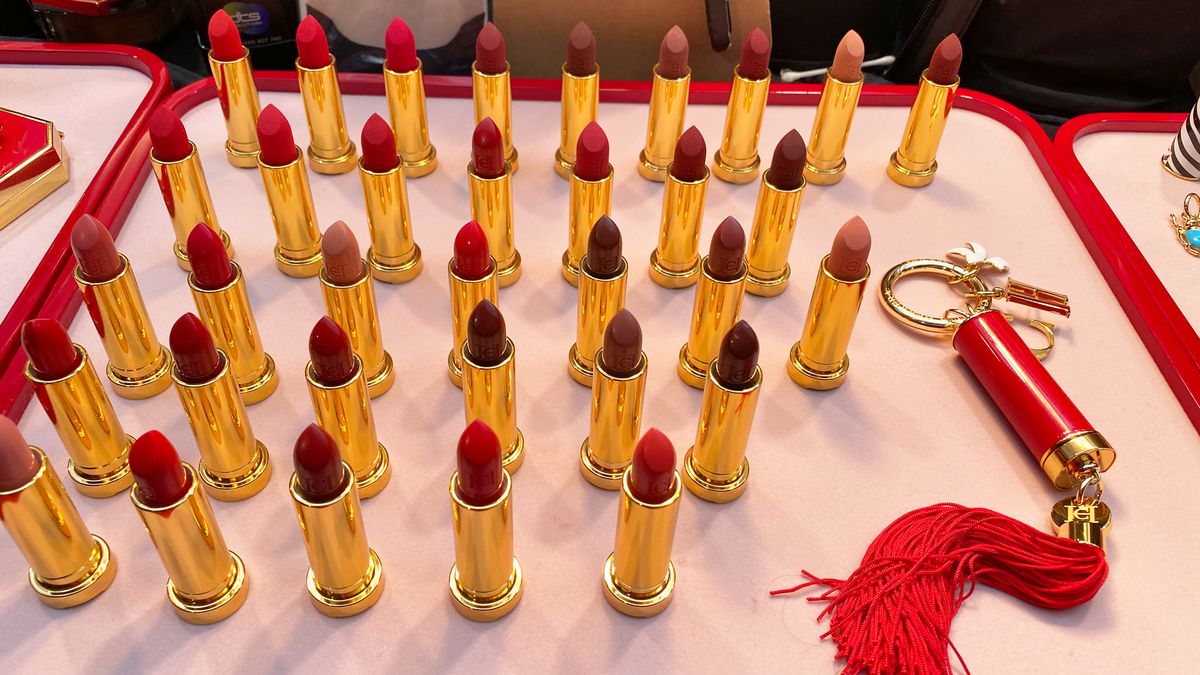 Fashion Week
Carolina Herrera Is Launching a Makeup Collection
We caught a first glimpse of the products backstage at the F/W '20 runway show.
Hannah Baxter
For fans of the eternally classic Carolina Herrera brand, prepare yourself: The house has just announced the launch of its first-ever makeup collection. Included are 36 lipstick shades in sheer, satin, and matte finishes, eight powders, one cream-to-powder highlighter, a universal mattifier, a powder brush, and a retractable lip brush. The entire collection (which starts at €49) will be released in mid-March, launching first at Harrod's before moving to brick-and-mortar stores in the Middle East, as well as carolinaherrera.com.
It's been 31 years since the debut of the signature Herrera scent (to date, its only foray into the beauty industry), but backstage at the brand's F/W '20 fashion show on February 10th, models were spotted in three vibrant lipstick shades from the new line, courtesy of makeup artist
Lauren Parsons
: a neon red, a rich pink, and a juicy orange.
---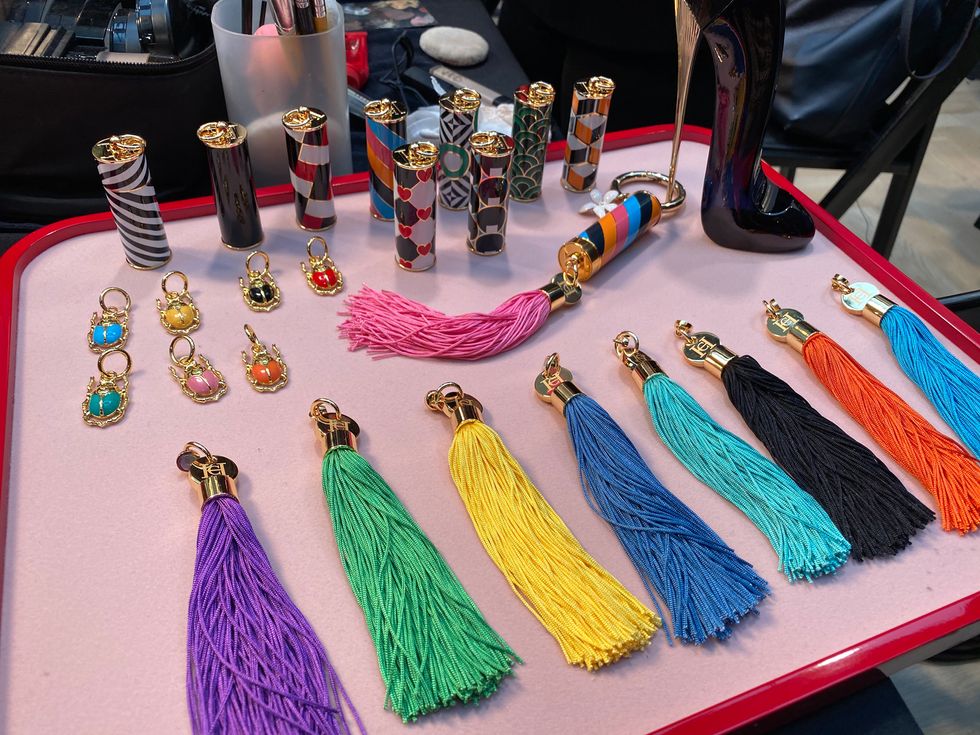 Nearby, a tray of gilded cases languished with accompanying charms and tassels, plus various packaging options in the classic Herrera red, as well as polka dots, hearts, and zebra stripes, all inspired by prints from the house's archive. Creative director Wes Gordon worked hand in hand with Herrera's daughter, Carolina Adriana Herrera, to develop the customizable designs for the collection, including a delicate green scalloped option for the powder compact (among three others).

There are 10 unique lipstick caps: eight prints and two colorblock, in black and red. As well, the brand will offer customizing in the form of a jasmine or beetle charm (the coleoptera in Spanish, and utilized because of Herrera's childhood nickname "Coley" for her daughter), in addition to four prints for the compacts. Customers can also choose the finish of the lipstick itself (in matte, satin, or sheer) and then embellish the packaging to their heart's content.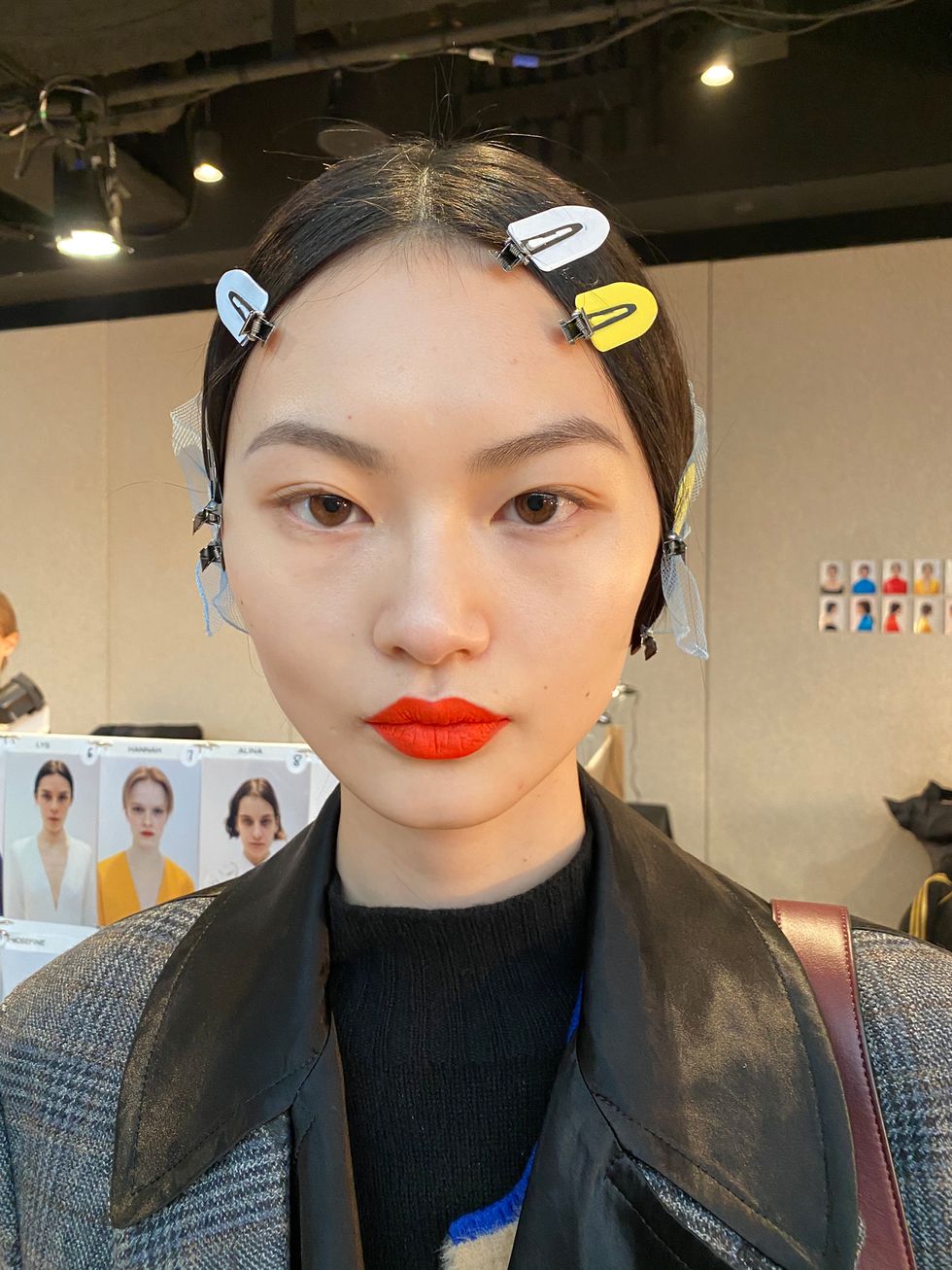 Along with the bright lips, fluffy "expensive-looking" eyebrows, and healthy matte skin, Redken lead artist
Guido Palau
created low, sleek ponytails with the ears hidden beneath a layer of hair.
Redken's Extreme Play Safe 3-in-1 Leave-In Treatment
gave the hair an "overall feeling of simplicity, but richness," courtesy of the added shine, and emphasized the "painterly, austere quality" of the overall look.
As models stepped onto the runway in Gordon's bright, floor-length confections, their lips equally brilliant and glossy, and with the launch of the makeup line just a few weeks away, it seems as though achieving that enviable Herrera glamour is more attainable than ever.
Want more stories like this?
The Unlikely Winner of the Oscars Red Carpet: Brad Pitt's Hair
The Sexiest Lipsticks Ever, According to 10 Beauty Editors
Valentines Gifts Our Editors Want… If You Insist