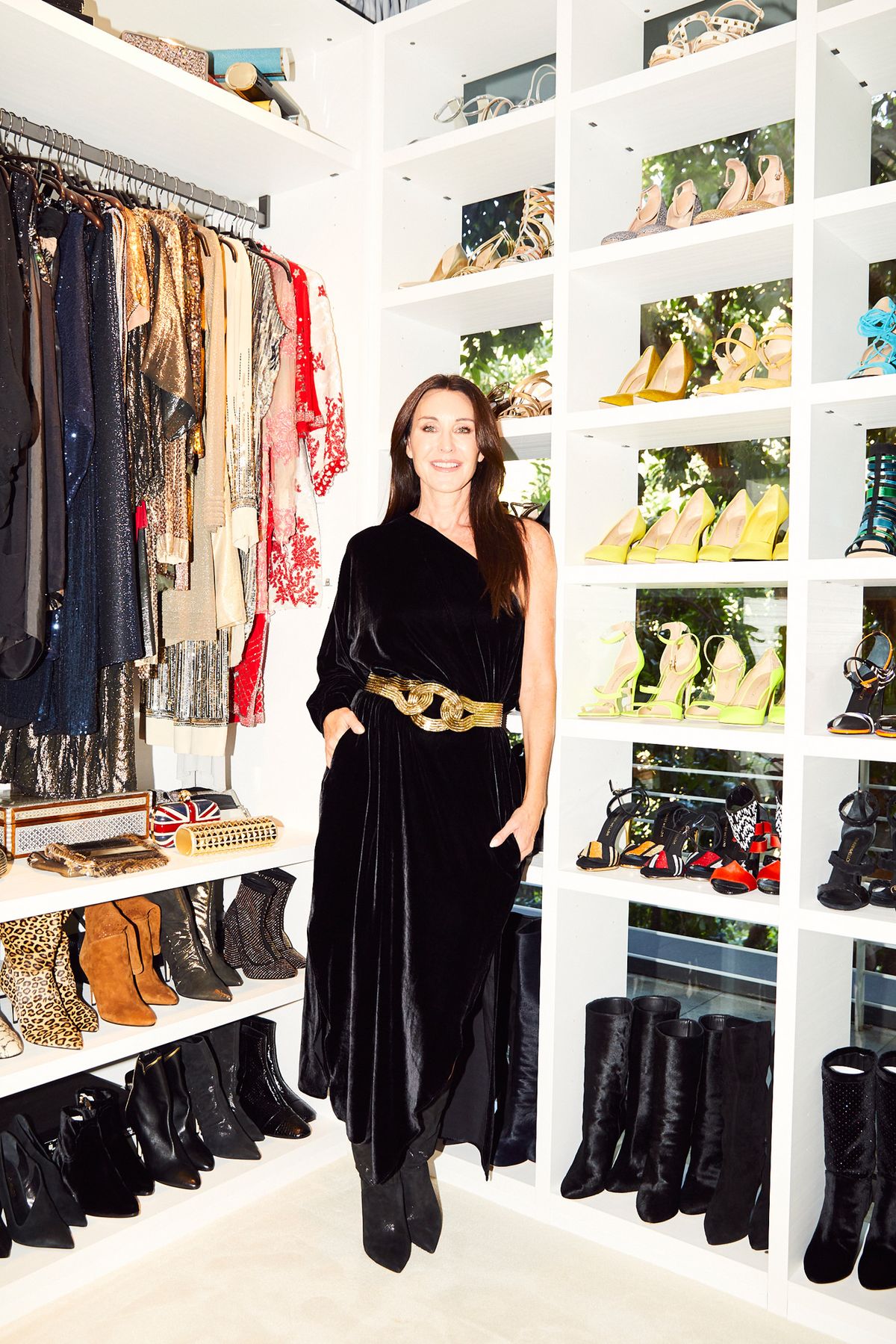 Closet
A fashion archive that will leave you breathless. Los Angeles.
Tristan Kallas
You'd think that after years of shooting
Birkin collections
and handling
six-figure diamond rings
, we'd be prepared to peer into any closet, no matter the size or number of designer pieces it holds. But when we arrived at
Tamara Mellon
's L.A. home and were escorted to her fashion archive—an entirely separate structure from the 28,000-square-foot house—we admittedly needed a minute to take it all in. Vintage Versace hangs alongside Tom Ford
–
era Gucci and Yves Saint Lauret; taffeta and tulle dresses are arranged by color, making an evening-gown rainbow; and the shoes? They span from floor to ceiling across two glass walls—a fitting focal point in the closet of the woman who co-founded Jimmy Choo and now helms her own namesake footwear label. "My closet was originally a guest room that had a bedroom and a living room," Mellon later told us. "[My fiancé] built the house pre-us, so obviously there wasn't enough closet space [
laughs
]." It's lavish, for sure, but also meaningful. "Everything in here has a memory attached to it. I remember where I wore things, how old I was, what was going on in my life at the time... That's why I can't get rid of things—they're too sentimental." A British
Vogue
alum and mother to a teenage daughter, Mellon spent 15 years leading the Jimmy Choo brand before launching her own line in 2013. Jennifer Lopez, Meghan Markle, and Gwyneth Paltrow are just a few of the label's devoted fans, though the sight of anyone in her strappy sandals and stiletto boots touches Mellon. "I don't remember the first time I saw someone wearing my shoes, but whenever that happens, it's amazing. You feel so honored that someone is wearing your shoes. It still, to this day, takes my breath away."
Click through for more on Mellon's ascent to those breathtaking moments, plus a look at her otherworldly wardrobe.