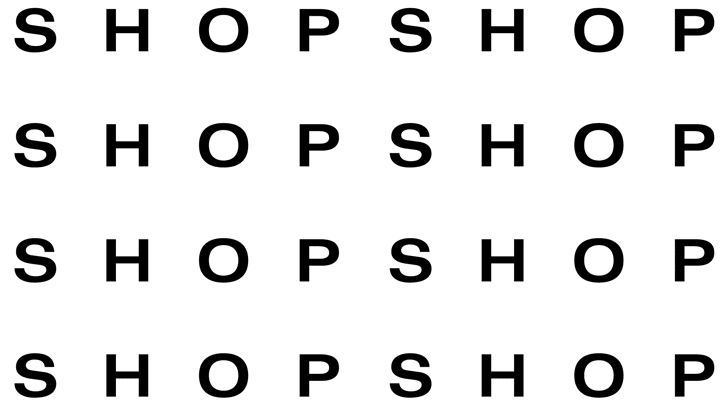 Introducing Shop Coveteur
Your destination for insider shopping and all the things you can't live without.
When Coveteur was first founded, the digital world was a very different place. It was just before Instagram essentially gave everyone their own 24/7 reality TV programming and the perfectly composed still life of your stuff wasn't quite a thing. Fast forward to now, and it's well established that (thanks to our constant connectivity) everyone's kind of an "insider" with ample access to everyone's everything. But at Coveteur we maintain that there's still something special about actually getting to go inside someone's most intimate space—like their home or work—where they spend the bulk of their time. In our eyes, that's where the magic (aka the recommendation you're really after) happens.
We've spent a lot of time thinking about what it means to translate those recommendations from beyond just pretty pictures and lip service—our focus has always been on service, so connecting those dots was our end goal. And so we're extremely excited to debut our comprehensive edit of all things Coveteur, with the goal of connecting you to the things we know you'll want (no, need) to know about. It might be an edit dedicated to the sandal shape of the summer, the wellness items that'll make your mornings, or the drugstore mascara you're going to start buying in bulk. It's informed by our subjects (you know: the stylists, editors, execs, beauty wizards, wellness obsessives, thought leaders, and activists we're lucky enough to have a direct line to), what we find inside their spaces, and the intel we get firsthand from founders and designers themselves. You'll want to check in regularly for all our latest picks—we have no shortage of stuff we're stoked to share with you.
It's the powdered supplements stashed in a celebrity nutritionist's cabinet, the moisturizer permanently residing in every makeup artist's shelfie, or the shoe silhouette we spied months ago in the closet of that cool girl you follow on Instagram. Sometimes, you just need to be there.
With that, welcome to Shop Coveteur—your comprehensive destination for insider shopping.
Xx,
The Coveteur Team