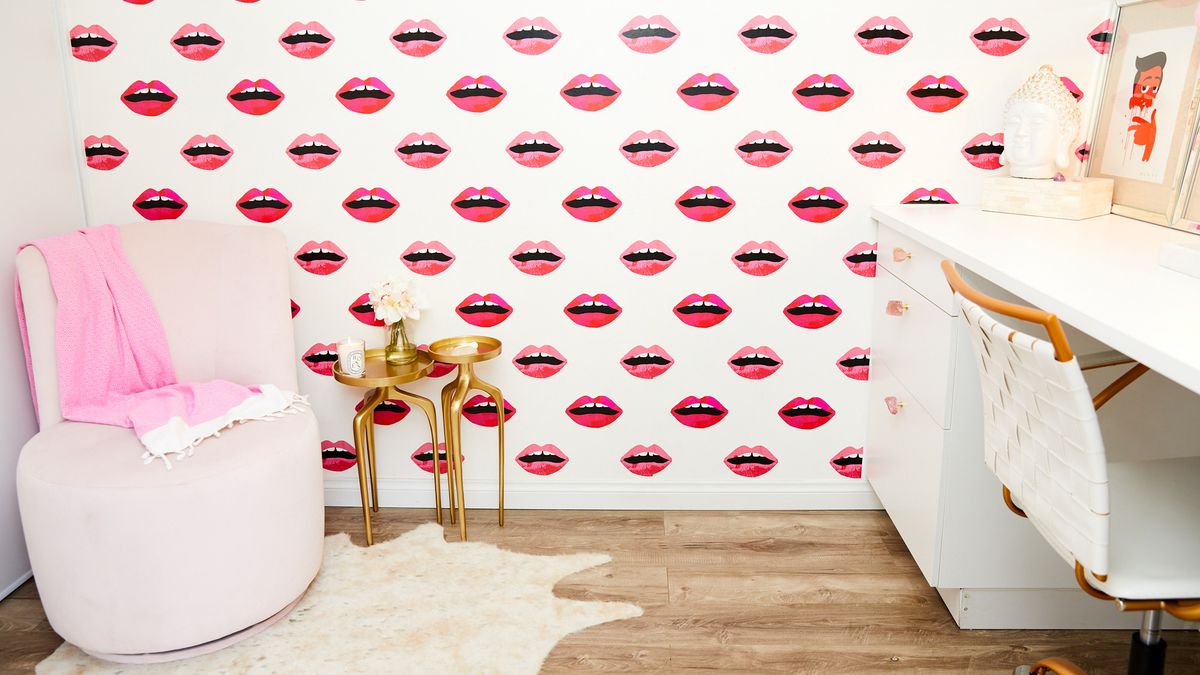 Makeup
Jamie Greenberg shows us her epic beauty closet.
Tristan Kallas
For months we had been hearing about makeup artist Jamie Greenberg's makeup shed at her home in L.A. Admittedly, at first we couldn't figure out what this could possibly be like.
"
Who would want to be in a shed?
"
we wondered. How do you decorate it? Well, after our visit this spring to Greenberg's home, which she shares with her three children and her husband, we not only understand why someone would want a separate little oasis in her backyard, but what *any human* who has ever cared about makeup would want in there. With perfect lighting for her makeup videos (she has over
86k followers on Instagram
), doors that open onto the grassy backyard, and meticulously organized shelves filled with
Tom Ford
, Giorgio Armani,
Charlotte Tilbury
, and
sheet masks upon sheet masks
, she basically had to pry us out.
"I'm a beast with organization," she tells us (yeah, no kidding). "In fact, when I was assisting bigger artists, that's what I used to do for them. Like
Pati Dubroff—
I used to go to her house—or like
Monika Blunder
, and I'd redo their entire situation."
Thankfully, Greenberg, whose high-profile clients include Rashida Jones,
Kaley Cuoco
, Julie Bowen, and
Busy Phillips
, let us totally dissect her situation. We dumped out makeup and skin care and insisted she show us the best of the best. We also learned a lot about what goes on behind the scenes for
makeup artists
who get boxes of product every day and how she creates a super-positive community online.
---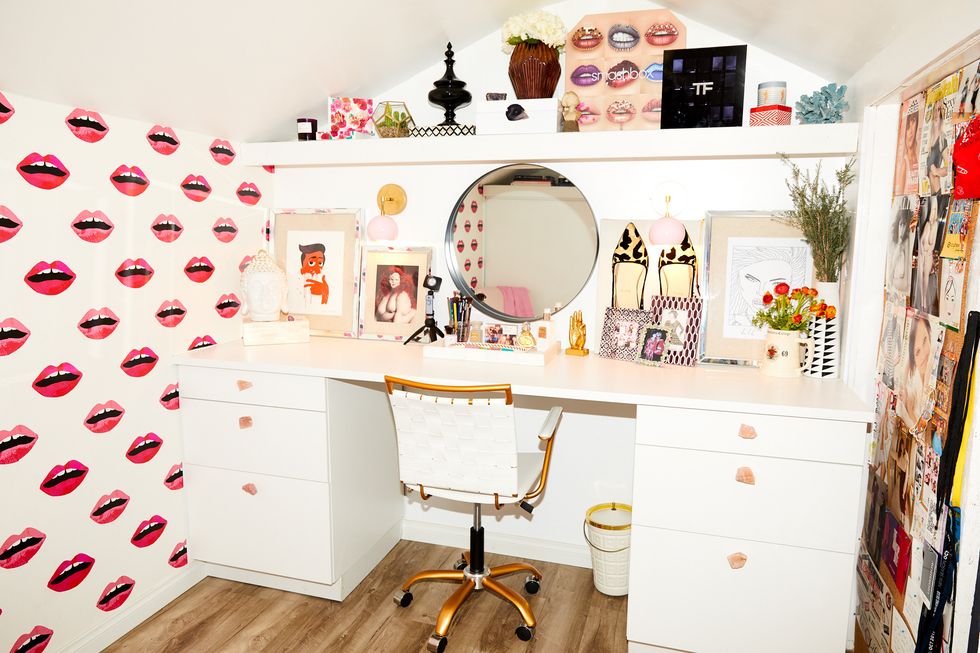 We're in the famous shed! How did you think of it?
"Being a celebrity makeup artist, you get a lot of stuff sent to you. We moved to this house when I was pregnant with my second child, and I took over the guest bedroom—it was overflowing. My husband was like, 'Why don't you get a shed?' I went to Lowe's, and I bought a shed. Then I had my friend
Christy Capano
come over and visualize for me. It was empty. It was just one shelf, that was it, and just wood. [Christy] was like, 'You should do a desk. You need to put insulation because it gets really hot, and then air-conditioning.' Otherwise the makeup could melt. She also helped me just decorate it. She picked out that wallpaper. That's
Spoonflower
. I'm obsessed with them. They did the drapes, too. They do wrapping paper; they do wallpaper; they do fabric, and if you're visual, you can draw something yourself and upload it and then print it. I do have to give a shoutout:
Kindra Mann
, who's a makeup artist, helped me hang it. It was real boot-strappy."
You're very organized, I see:
"We used those plastic shoeboxes [for the makeup] and the labeler—which is my favorite tool—and made it alphabetical. It's all by brand. There's a system. I get stuff all the time. You try it, and I love it, and then I'm gonna do something with it. I'm either gonna put it on my story, or make a video on it. If I don't like it, you don't hear from me. I just try it, and then I'll give it to someone. I do try not to judge a book by its cover. Because I have found some really great products that way. But I'm a little bit of a snob. I think aesthetically, if it's not pleasing, I usually turn off. But I'll try it."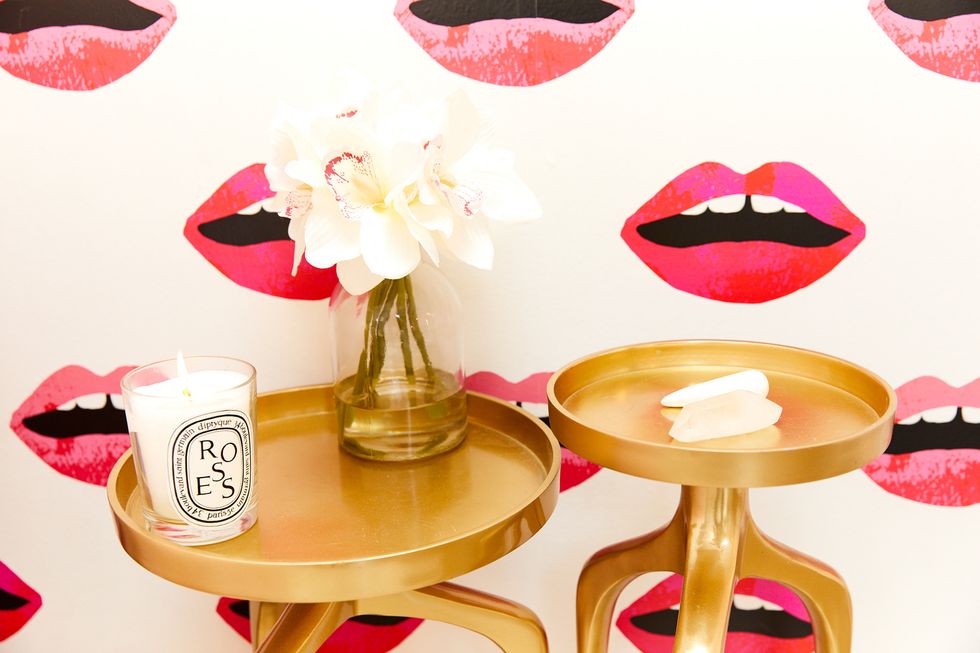 If you get an eyeliner and you draw it across your hand, you know immediately?
"Pretty much. I feel like with textures of most everything, you kinda know. And a lot of things are repeated, so once you really start to pay attention to formulas, you're like, 'Oh, this is just like blah blah blah, must be the same lab.' You kind of know. Or I'll wear stuff on my hand, and the stuff that doesn't disappear, I'm like, 'Wow, that's good.' I notice with a lot of the cheaper brands, stuff disappears really quick. But there's cheap stuff that, like
ColourPop
, I mean, it stays on, does the work."
Do you find that it's important to have certain brands in your kit for certain clients? Is that part of being a celebrity makeup artist?
"It is. Now, my regulars, they love what I love. So if I'm like, 'You gotta try this,' they end up wanting to get it. I'm bringing them the goods. But I feel like with new clients...everybody's different. You don't know who you're walking in to, and sometimes I'll be super minimal and then they'll ask for something and you don't have it, and that's like, 'Nooo!' It's like, you know, they want to see that you have that new Glossier or the new Armani foundations."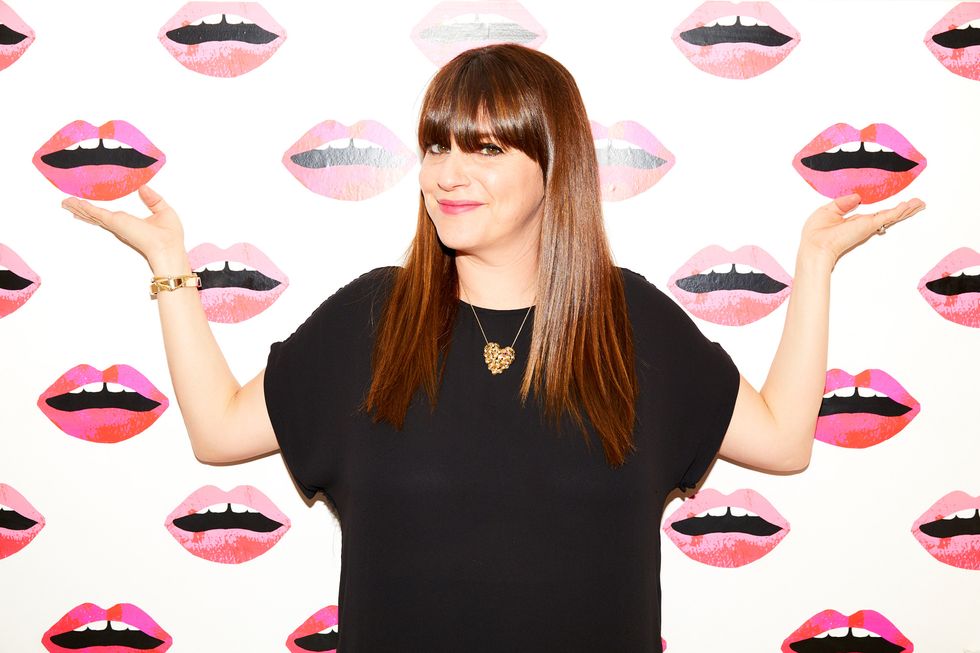 How did you first learn makeup?

"We spent a summer in Bucks County, Pennsylvania, and I was bored. Someone was like, 'You like makeup. You should work at Ulta.' It was like a second career. Because I studied editing in college. Film editing. So it was a total switcheroo. But I do use editing today. I also did a little comedy; I use comedy now, too. I did a little bit of everything. So at Ulta, some woman came in one day and was like, 'I need new makeup!' and I had no idea what I was doing. But I always was the girl who did everybody's makeup in college. So I did—I'll never forget—a Bare Minerals makeover. Because I knew Bare Minerals. The infomercial, Leslie Blodgett, she was a big inspiration to me. The woman bought everything, and I got such a high off of it that I was like, 'Oh shit. Game on.' I learned so much being in Ulta, because I got to see everything that was on the market, play with everything."

And now you have a big social following with whom you share all of this:

"Oh my god. I love them. I've cried from stories. They support me. I was selling t-shirts that I just wanted to make some money for this ovarian cancer research company that I work with. My mom passed away from ovarian cancer. Since then I have just been involved in this charity. All these people were DMing me like, 'I have ovarian cancer,' 'My mom has ovarian cancer,' 'My aunt...' 'My cousin...' my this, my that."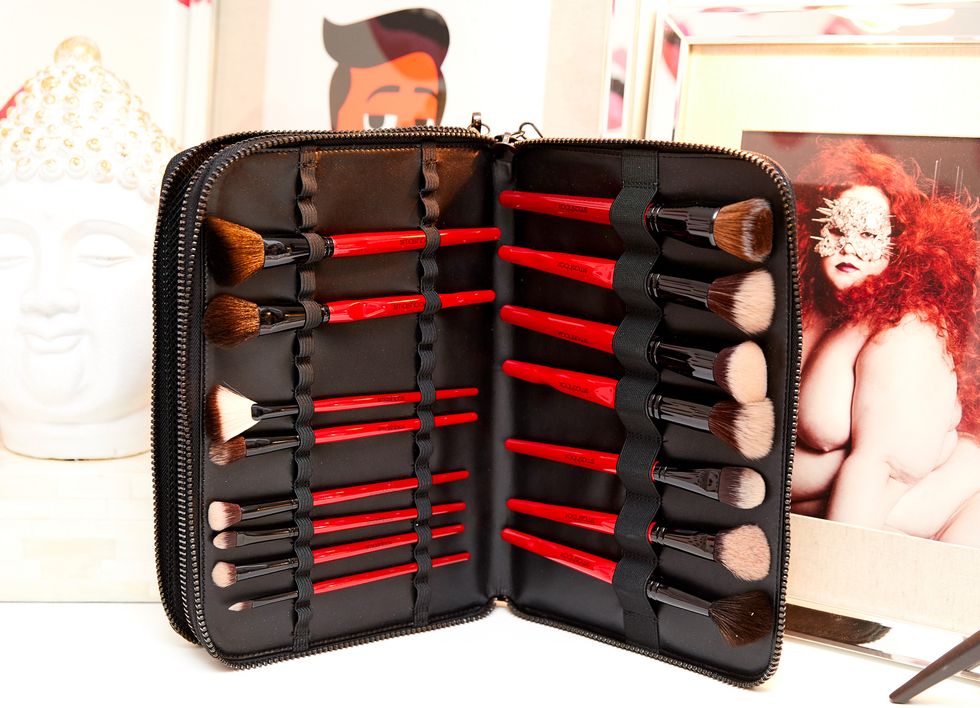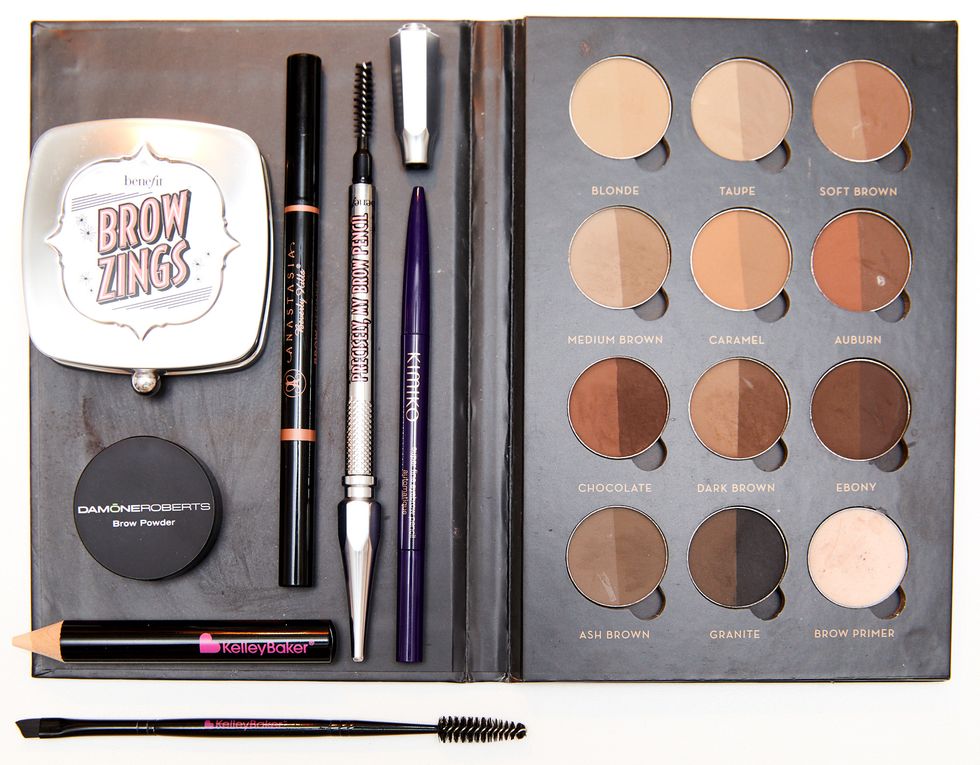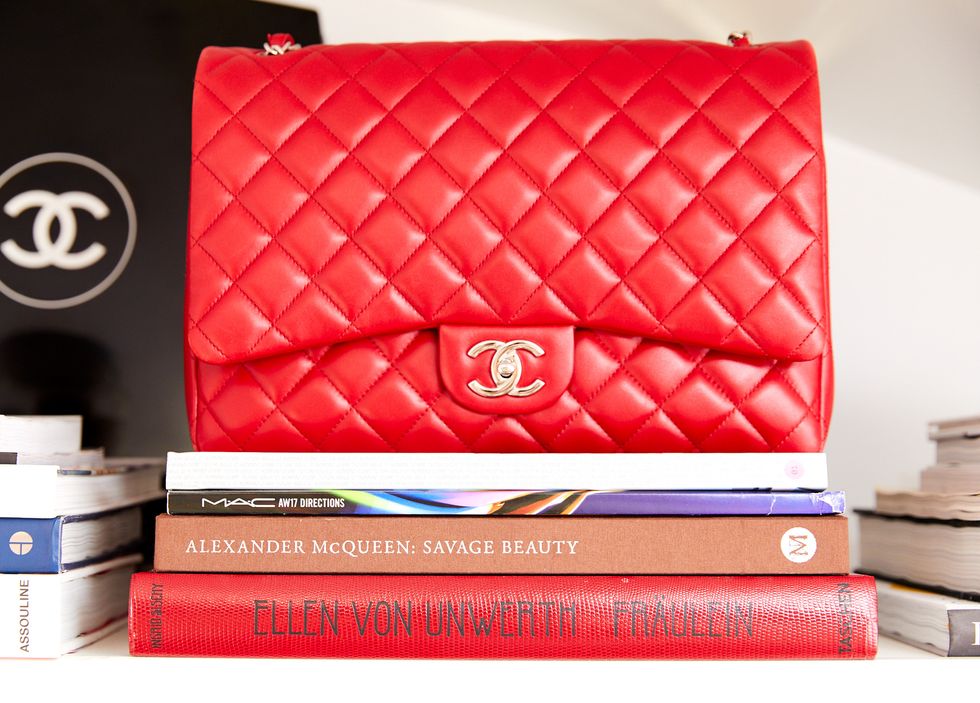 And you have to help them:
"I have to help them! I'm in a place where I can help them. If I can make them feel good, that's literally why I'm on this earth. I think that I am pretty much happy all the time, it's weird."
I bet that's also what makes you successful. Because after talent, how you make people feel is probably really important for the clients you work with:
"Totally. You flock to the people that you would be friends with. Your similarities, you know? When you do someone and it's strictly makeup, you can feel that. When you connect with people...that's what it's about. You want to be around energy that makes you feel better. You need to make them feel beautiful on the outside, but also really good on the inside. So whether that's a pep talk, or keeping it light, or having a funny story to tell them that gets them out of their head. It's part of the job. Big-time. I think that woman that came into Ulta, and I gave her the Bare Minerals makeup makeover, I'm just doing it on a way bigger level, but it's the same high. I get it every time. Just making them smile and be their best version of themselves."
Want more stories like this?
The Makeup Artist Who Broke Instagram with Her Dewy Highlighter Technique
The Very Precise Science Behind the Most Viral Lip Art on Instagram
Mario Dedivanovic's Beauty Closet Is Practically a Sephora