The New Clean Hair-Care Brand That's Almost Too Pretty to Use
Bonus: It's also super affordable.
Hair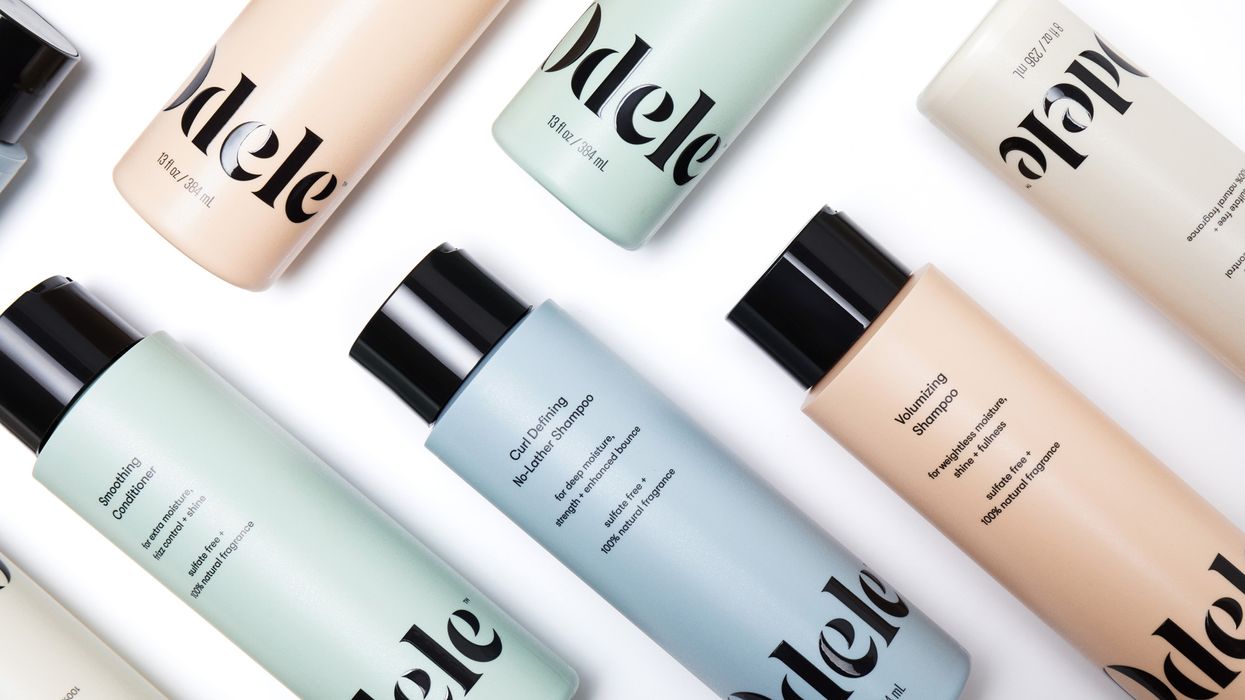 A funny thing happened the last time I was home in the Midwest. I ran out to grab a new bottle of conditioner, and while I was strolling the aisles at my local Target, I was shocked to discover how few clean hair brands they offered that didn't break the bank. I wanted something salon-quality—my
2C curls
are high-maintenance—and visually pleasing. It didn't exist. My inner beauty editor, who has access to pretty much any product when I'm at home, craved something mass-market that delivered on that trifecta of effectiveness, accessibility, and A+ design without the added parabens, sulfates, or synthetic fragrance. Luckily, a new brand is launching this month that manages to accomplish all of the above, 
and
it will be available at Target.
Odele
is the brainchild of three Minneapolis-based women: Lindsay Holden, Britta Chatterjee, and Shannon Kearney. Their collective experience spans sales, marketing, and operations at a range of companies, including Target and General Mills. Still, it was their mutual desire for clean and safe, family-friendly hair-care products that delivered results that led to the birth of their brand. Odele—pronounced "oh-dell" (the phonetic translation of the Norwegian word "to share")—is a line of nine products: a volumizing shampoo and conditioner; a smoothing shampoo and conditioner; a curl-defining, no-lather shampoo and conditioner; an air-dry styler; a leave-in conditioner; and a texturizing sea salt spray.
The brand adheres to the EU standards of clean (which include roughly 1,400 banned ingredients as of December 2019), meaning there are no sulfates, parabens, dyes, or phthalates, as well as no formaldehyde and only natural fragrance. The shampoo and conditioners are grouped to correspond to the users' hair texture, shape, and thickness, meaning everything from fine, straight hair to thick coils can find a product that suits their needs. Everything is sold separately, but the color coding on the packaging indicates which products correspond to the recommended hair type.
---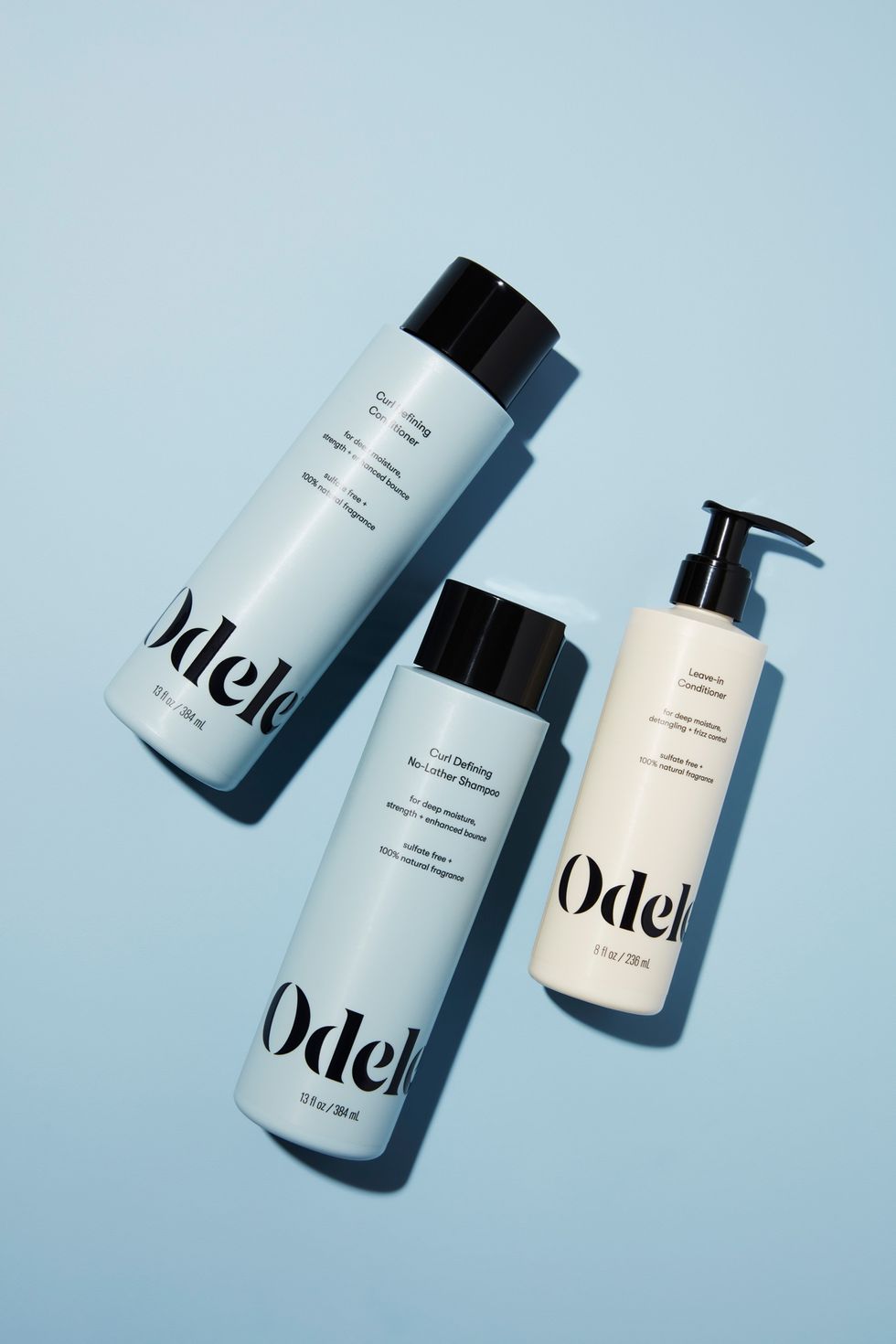 Photo: Courtesy of Odele Beauty
For myself, I scooped up the Curl Defining No-Lather Shampoo, Conditioner, and the Air Dry Styler. While typically recommended for thicker, coil-y hair, I often have to wash my curls and bangs every day to maintain my style; however, I don't want my color-treated highlights to fade from over-washing. The struggle to balance it all is real, but the no-lather formula had me hoping that my hair would remain hydrated and my blonde buttery while it removed any product buildup. And to my delight, it did—my scalp feels clean without being stripped (which can lead to
dandruff
), and the thicker conditioner left my hair touchably soft and with noticeably less frizz.
The Air Dry Styler would probably be better suited to someone who isn't trying to define their curls—who has more of a light wave or bendy style—but the gel-cream hybrid of the formula was intriguing. There was a flexible hold but no crunch, although I still wish it provided a little more definition and volume overall. Fans of a beachy wave, this should be right up your alley (although I'm sure the salt spray would also help you achieve that look).
Last but certainly not least, the soft, neutral branding (and generously sized bottles) look fabulous in my shower, which, let's be honest, is a significant factor in keeping a product in rotation these days. And with the affordable price point—everything retails for $11.99—you won't have to freak out when your partner steals your new favorite shampoo.