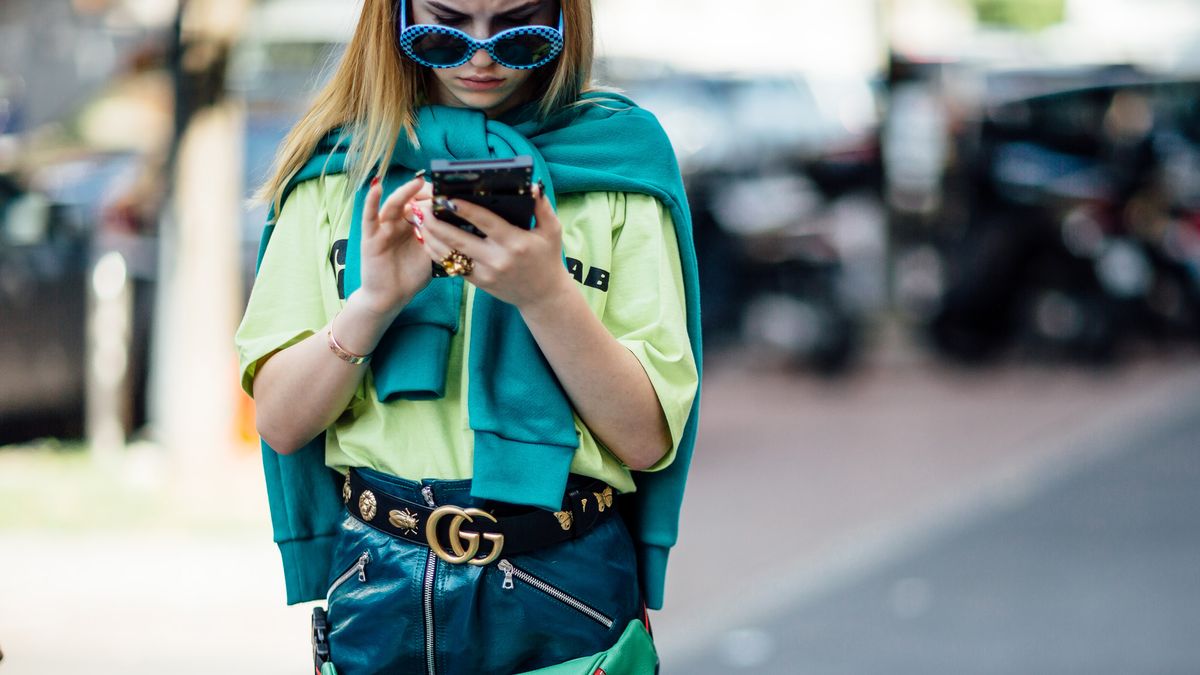 Culture
There's an app for that.
Paige Campbell Linden
It can be a little lonely out here. So it got us wondering: If you can drum up a date in the swipe of a finger, what about friends? Is it possible to make new friends by downloading an app? And if so, what are the best apps for finding friends? (I can't help but wonder: Can anyone else tell that I've been re-watching Sex and the City lately?)

Turns out, it is possible to connect online with potential new pals. Though there's always the old-fashioned way to make friends—take a language class, try a cooking class, get involved at your local yoga studio, ask a coworker out for happy hour, join a sports league, volunteer—sometimes it's just too much to go out in that cold world alone. So sample one of these apps first, and then maybe do one of the above-mentioned activities, but ask your new pal to tag along for the ride.
 

Bumble
is one of the gold standards for dating, and there's a reason for that. Just like for dating, Bumble BFF creates an online atmosphere to help you find your crew, whether you just moved or you're just in the mood for some new, friendly faces. Like its dating arm, Bumble BFF centers around the idea of meaningful friendships. 
This one connects people by common experience. It's activity-focused, which means you create a profile based on what you like to do, and you'll only be matched with potential friends who have the same interests. 
Billed as the Tinder for (girl)friends, this one incorporates swiping to "meet new friends, join communities of people like you, take quizzes, and read awesome articles about living your best life." OK! 
Conceived around "connecting women across fertility and motherhood," Peanut identified a niche—new moms often have no time to hang out, much less make new friends, but they do need support from other women going through the same experience—and turned it into an app. 
Paging all "everyday athletes": Athleto pairs like-minded sporty types based on "location, skill level, frequency, and mode." What that means, who can say. But if you're looking to shoot some hoops at your local park, try Athleto. 
The OG friend finder, Meetup has hundreds of, well, meetups in most cities and many towns. Cruise on over to "find your people." In New York City at a glance, there was a tech meetup, a working-moms meetup, a language-exchange meetup, and a comics-and-graphic-novels meetup, all on the near horizon. So, you've got options here. 
RealU is for "real people in real time," obvs. As they put it: "Instead of trying to find you a short-term love interest (or carefree encounter), we built this app to find friends." If you're over trying to search for "anything so entangling" as a romantic partner (or you already have one), RealU is 4U. 
And because of course, there's an app to connect dog owners with each other. It's called Meet My Dog, and it's cute AF. See you at the dog park! (Which is another smart IRL place to troll for friends.) 
Want more stories like this?
How Six Fashion Girls Stay Friends
The Case for Casual Friendship
Resolution: Be a Better Friend