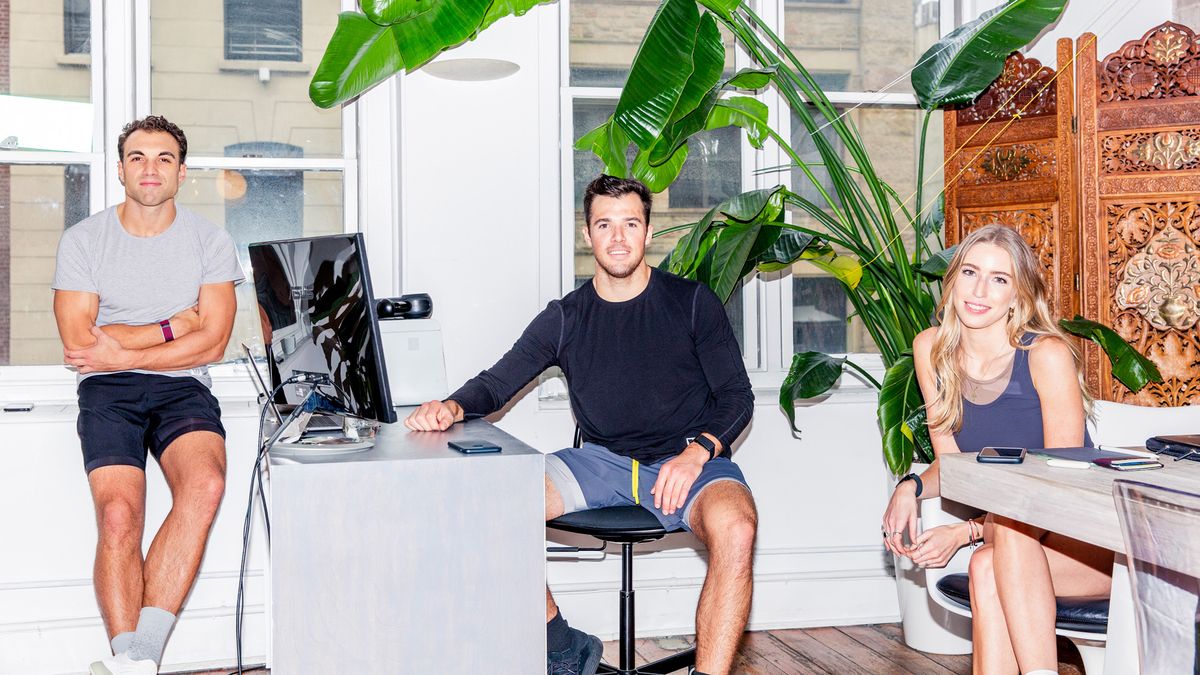 Career
Built by three best friends in downtown NYC.
Tim Buol
While we're still guilty of devouring episodes of
Friends
(even 15 years after the series finale), there is still that nagging question in the back of our minds—how do all these people live together so seamlessly and also afford that amazing apartment? It seemed like one of those scenarios that could only exist on an NBC lot until we met the gang from
WOLACO
.
Nestled in a sprawling Tribeca loft, the three co-founders, who also happen to be best friends (and two of whom are a couple), have made this dream scenario come true with WOLACO. The company, which is an acronym for Way of Life Athletic Co., is a line of functional athletic wear that allows you to easily store your daily necessities during a workout so that you don't accidentally drop your phone or keys on 5th Avenue while on a run. We all know that feeling—it's not fun, and it can quickly prevent you from reaping the full benefits of your workout. In other words, the pieces are designed to make maintaining a healthy lifestyle easier.
Founder Terry White started the company in 2013 and soon after met Nick Dio and Erin Falter and brought them on board. Fast-forward six years, and they now all co-exist in a giant live/work space in downtown Manhattan and get to hang out with their best friends every day. Now all they need are some insanely attractive neighbors and a permanent spot at their local coffee shop.
Read on to see how these partners met, built their business, and are planning for the future.
---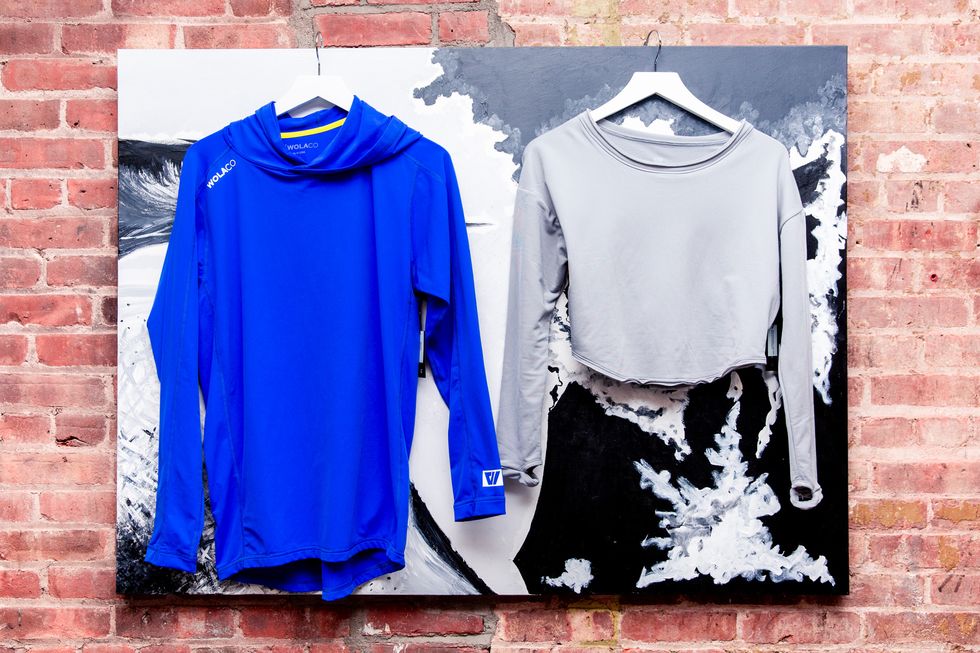 On meeting:
Terry White:
"People are the most important part of any company, and I think that becomes especially true for an early-stage brand like ours. Finding talented people that are passionate is a must, and that's what I have with Nick and Erin. I met Nick and Erin because they were drawn to what I was building at WOLACO. Nick started as a customer and said, 'Hey, I can help you improve your brand creative.' The rest is history. When Erin and Nick started dating after meeting at VaynerMedia, [where] she was first exposed to what we were building, eventually she [offered], 'Hey, I can help you guys improve your digital marketing strategy.' We all care deeply about our mission as a brand, and that is what really brought this crew together."
Nick Dio:
"I was an early customer of the brand. New to NYC and the sport of running, I fell in love with the product and knew my creative skill set could be an asset for WOLACO. I reached out to Terry on Instagram, we got a coffee, planned a photo shoot
—
four years later we're business partners and live together.
"While Erin and I had previously worked at the same ad agency, it wasn't until we serendipitously ended up on a train to the airport together [that we had] our first real conversation. After a summer of romance, we quickly decided to move in together and fully integrate our lives. Her analytical approach to marketing and data coupled with her passion for active living and boundless creativity was the missing piece to Terry and [me]."
Erin Falter:
"Nick and I are lovers first. We naturally gravitate towards bouncing ideas off of each other—we like how each other's minds work. So it was super fitting that Nick started discussing WOLACO with me, and when I first met Terry, I understood right away why Nick became friends and business partners with him. I started helping WOLACO as my side hustle, but my passion overtook, and I dove right in. Now we are quite the trio."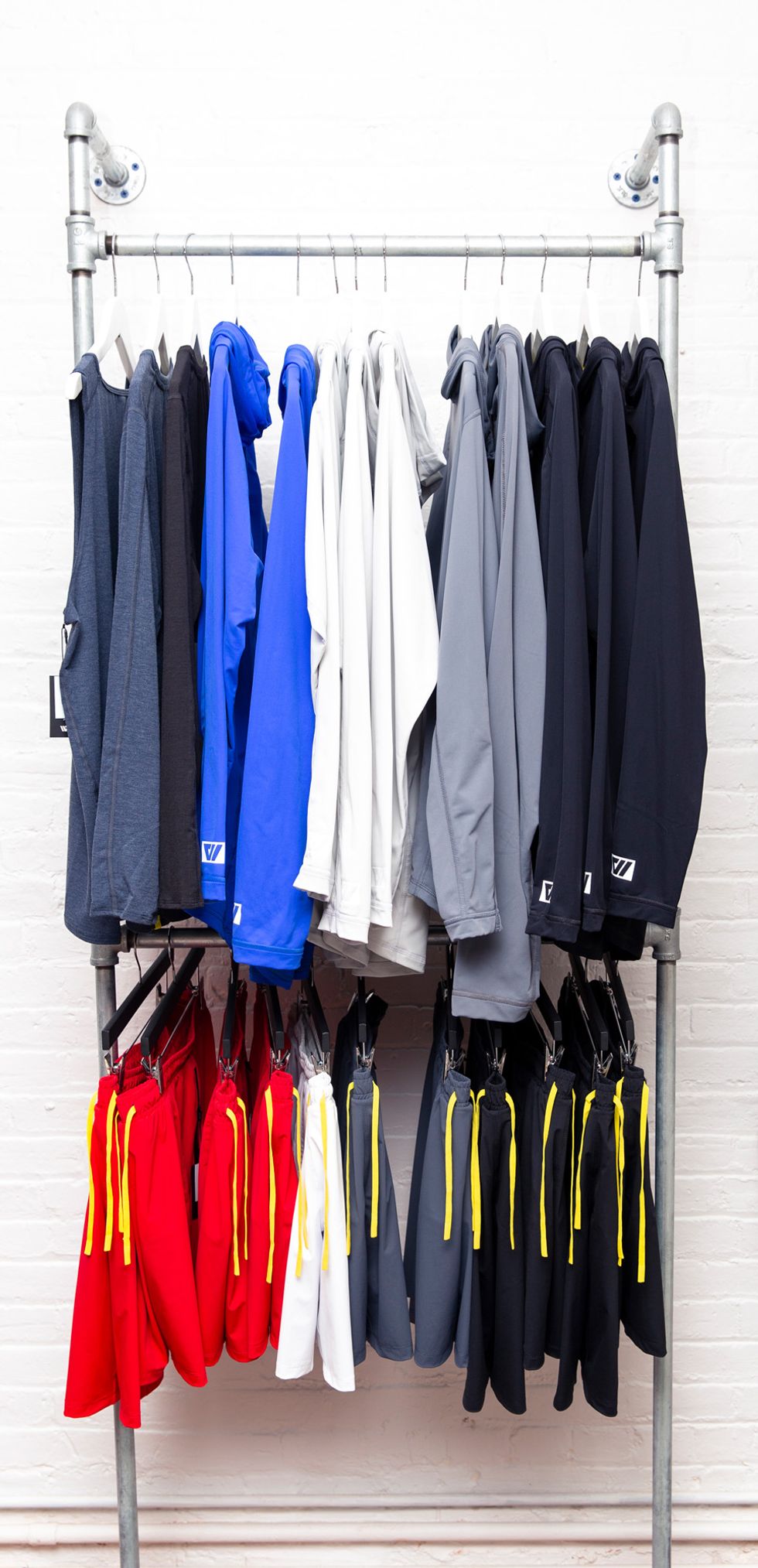 On what separates them in the athletic apparel market:
ND:
"We stand out in two ways. First, we know that there's a lack of gender unity within the active apparel market. Only one-quarter of revenue comes from women for brands like Nike, adidas, and Under Armour, while we see the opposite for Lululemon. Second, the market today either caters to a competitive athlete with muscle mapping and aspirational messages of breaking world records, or on the polar opposite end of the spectrum you're a hobbyist dog walker, yogi, and jogger. Way of Life Athletic Co. was built at eye level to speak to the vast majority that are neither, those that value sweat-filled workouts, personal bests, and understand the impact of movement on their relationships, professional endeavors, and life."
TW:
"Most importantly, our brand is gender-neutral and has been since we launched women
'
s earlier this year. We stand for the active way of life, a lifestyle that men and women can lead equally. We plan to be the first brand to do this correctly."
EF:
"We aren't just passively participating in a product category that is within a booming market. Everything we do is intentional and involves the input of our community. Our community is what pushes us to be better for the business. Additionally, we focus on performance and function in our products so that the everyday active athlete has gear that performs to the standards that they hold themselves to."
On the rise of athleisure:
TW:
"In my opinion, Lululemon was the pioneer. They directed attention towards the everyday active person for the first time, and this triggered a wave of follow-on brands. I do think the energy around athleisure has contributed positively to WOLACO's emergence as a brand, as it shifted the consumer mind-set into setting a higher standard for active apparel.
"But I think [what is] more impactful has been the shifting mind-set of our generation. The up-and-coming generations are prioritizing health, wellness, and fitness, and that changing mind-set has had the largest impact on our business. It is responsible for the rising demand for active apparel and brand affinity for WOLACO."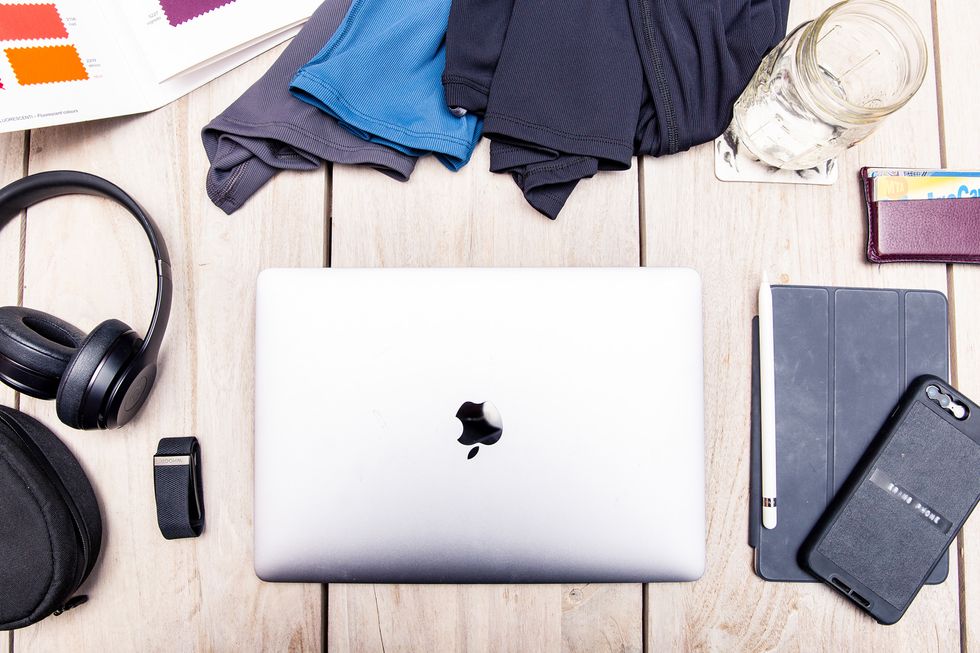 On living and working together:
ND:
"We made a very conscious decision that there would be less boundaries between work and life, that if we pursued something we were truly passionate about with people that we love, then work and life wouldn't have such a stark duality. This commitment to a lifestyle has allowed us to grow exponentially in a short time. The highs we share, the lows we share, the communication must be thoughtful and honest, the respect must always be present. It's a bit like skydiving or bungee jumping—few people do it, lots of people tell you not to, everyone's intrigued by it, and ultimately it's up to you to calculate and take the leap.
"We have six to ten people on the team that work from our office-showroom-apartment hybrid on any given day. Sometimes we'll host events with 75
–
100 people at our place for a new product launch or breakfast after a workout. We wanted to build a space where others felt at home, and when we launch retail in 2020, [they should] expect to see something similar from us."
TW:
"When building a business like ours, there is realistically not enough time to do and discuss everything that we want to cover in a single day. The live-work setup has provided us the convenience and efficiency that has allowed the three of us to maximize these formative years of our brand. A bit of an incubator, if you will. Also, we're young and if we don't do it now, then we never will."
Advice for working with friends:
EF:
"Communication is the most important thing. You can't be scared to have difficult conversations. You can't assume you know what the other person is thinking or feeling. Over communicate. Over empathize."
ND:
"Are you really friends? Have you been through real shit together? If
no
, go put yourself in a high-pressure, intense situation where your perceived survival is dependent on the other person. Climb a mountain; run a marathon; backpack for a month; go do something that will test the limits of your ability to be egoless. Starting a business or working together shouldn't be a testing ground for the strength of your friendship. Albeit challenging, it should enrich and reward."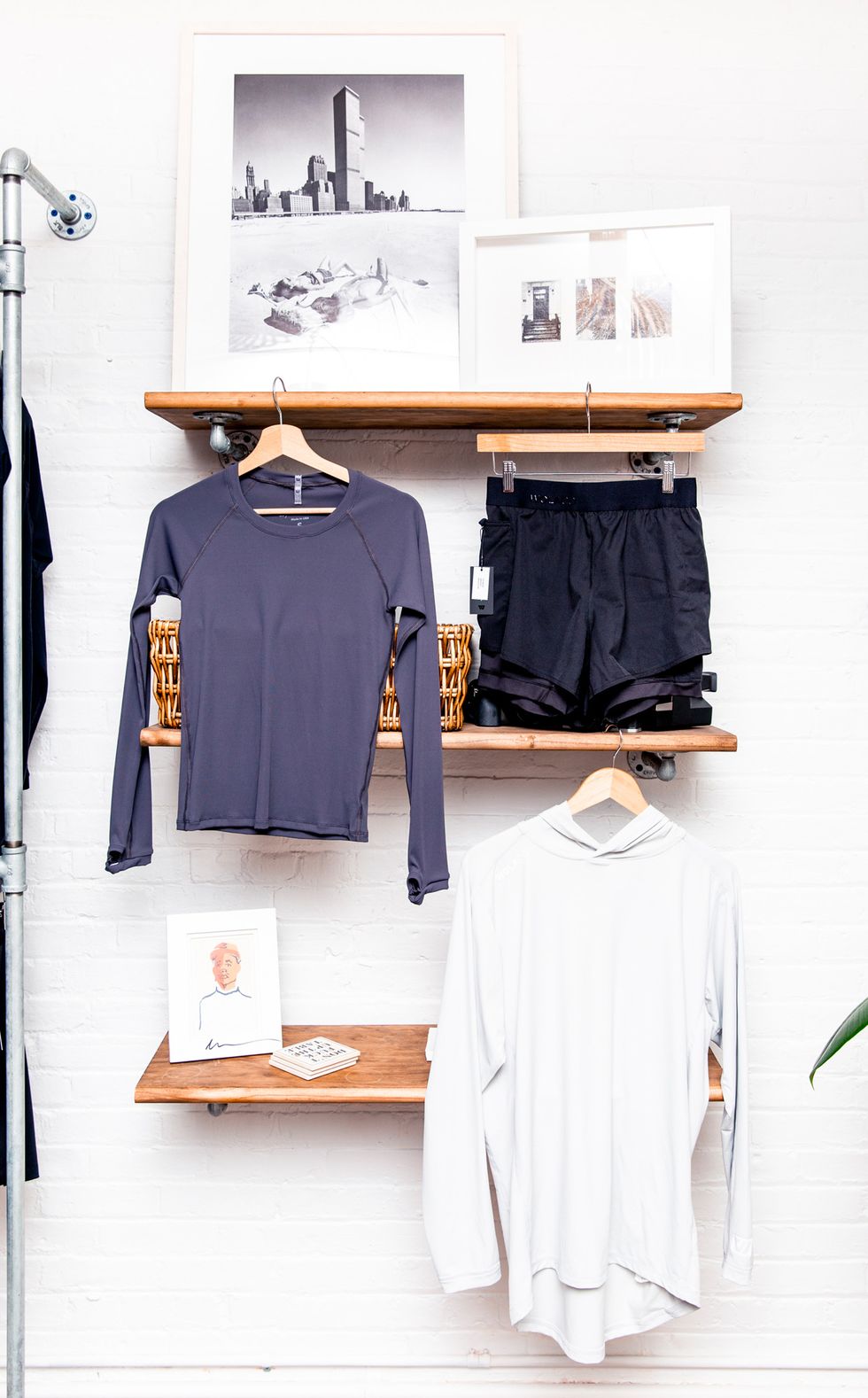 On staying innovative:
TW:
"From the start, the most commonly asked question has been 'What about Nike and Under Armour? Can't they just eat your lunch?' At WOLACO we've established a culture of innovation, which means that we're always looking forward, always focused on what comes next, instead of playing defense and expending energy on looking backwards. The reason it needs to be cultural is that innovation happens in small, incremental iterations. We need to always be turned on and dialed in on the future
—
otherwise we will not progress and grow."
ND:
"Because we aren't trained designers and have no previous background in fashion, we believe we aren't restricted to thinking about the potential of WOLACO as being limited to apparel. [We] aspire to be a company that facilitates an active way of life through products, services, and content. We'll launch Way Of Life Shop in 2020, a retail and online wholesaler of aligned products in grooming, beauty, accessories, wearables, and more. Our weekly workout concept, WOLACO Wednesday, will expand to three cities by 2021—Los Angeles, Chicago, and Boston, with larger events hosted in New York City. And lastly, we're going to double down and we'll make investments into personal brand building for a media company that will house
Way of Life BLOG
,
Be Better Podcast
, and
Updates from WOLA HQ
video."
EF:
"To me, it's so important to get out into the world. From a design perspective, I find inspiration by just walking the streets of New York—popping into stores, taking note of stickers or sidewalk paint, what people are wearing as they walk past me. From a community standpoint, I find a lot of inspiration from my continuous yoga practice. After completing my 200-hour yoga teacher training, I've learned concepts that are rooted deeply in truths to life that I love to apply to WOLACO."
On their favorite workouts:
ND:
"Our workout WOLACO Wednesday, where we bring in NYC's top instructors to lead free group body-weight and partner workouts at 6:30 AM every Wednesday. There's something special about 150+ sweaty strangers supporting and pushing one another before the sun rises. Outside of that, I really enjoy running and the programming at Mile High Run Club."
EF:
"WOLACO Wednesday is the best way to start your day mid-week, when you are starting to slump. I also love my yoga classes at SkyTing and a solid partner gym sesh with Nick."
TW:
"I run and then do a body-weight circuit on the turf at Hudson River Park."
Want more stories like this?
Barre Exercise Moves Designed to Tone Your Arms, Butts and Legs
Iconoclast Fitness's 28 Day Challenge Review
How to Workout According to Your Mood