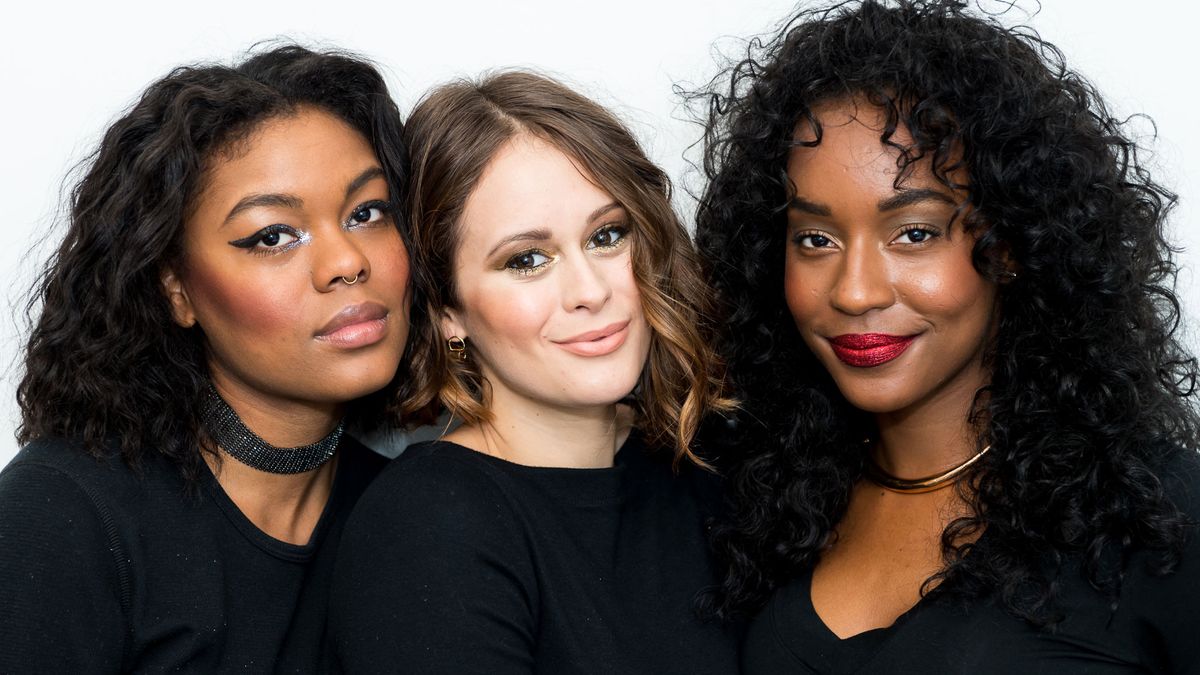 Makeup
Hint: they involve glitter, glitter, and more glitter.
Daniel Kim
We look at the holidays as an excuse to try something new (it's party season after all), and with all the glitter we see this time of year, we knew it was pretty much a given we would be dipping into pots of sparkles. Knowing ourselves, and picturing exactly what a mistaken glitter explosion might do to our bathrooms, we decided to give our friend and makeup artist 
Grace Lee
 a call to set us up with a few different fairy tale-worthy looks for the season. Grab your makeup bag—it's time to dive headfirst into glitter.
---
---
GLITTER LIP
---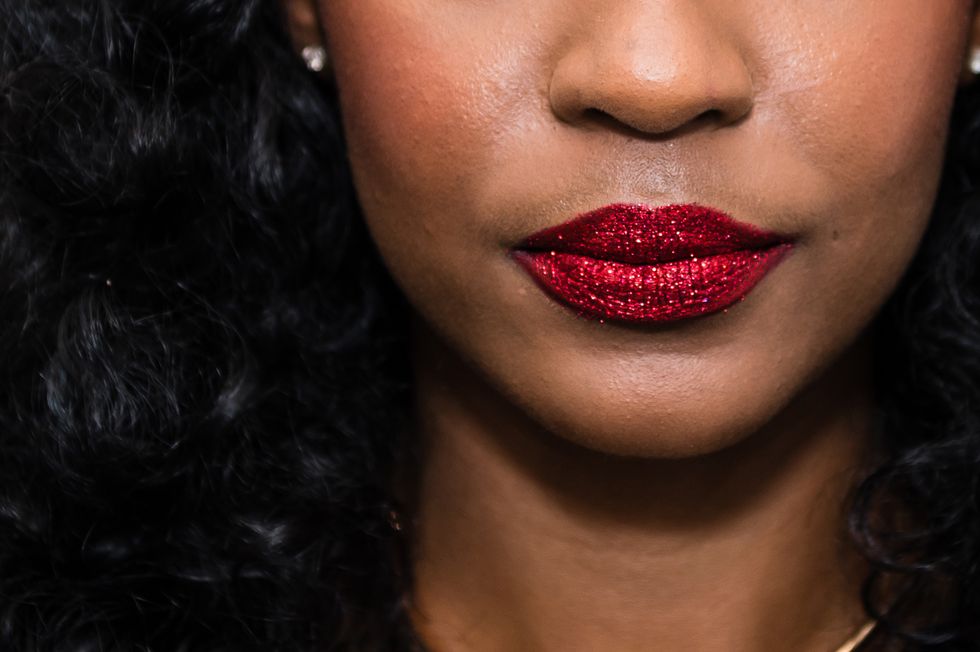 We're all for a good lip, but especially one that involves a ton of glitter. It's the perfect addition for any upcoming holiday party or even a regular Monday in the office if that's your vibe, but either way, you're probably going to be Instagram story-ing yourself (maybe with some of that old school Kirakira) til the wee hours.


WHAT YOU'LL NEED: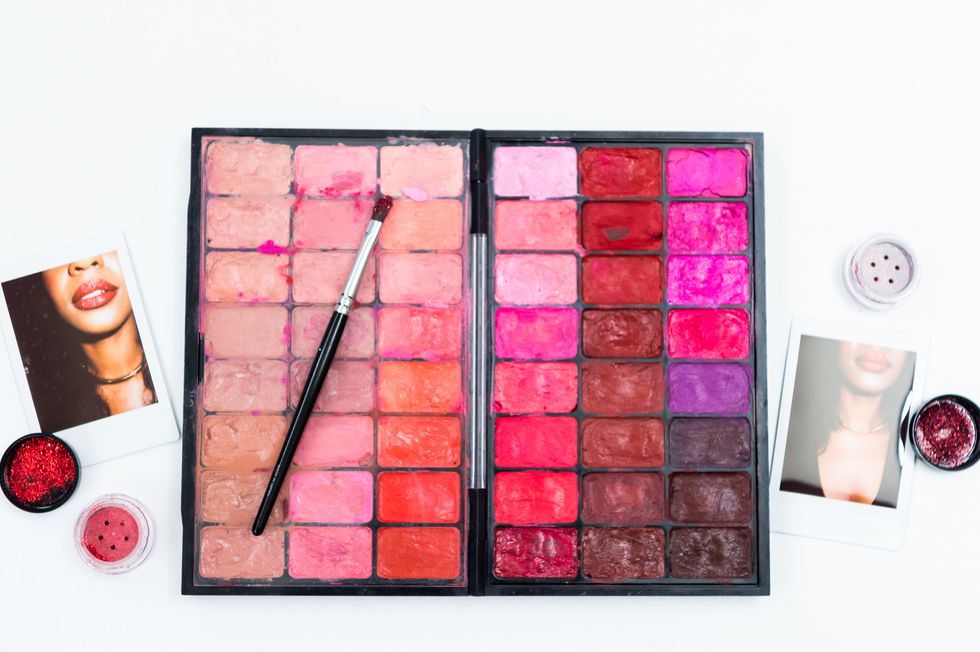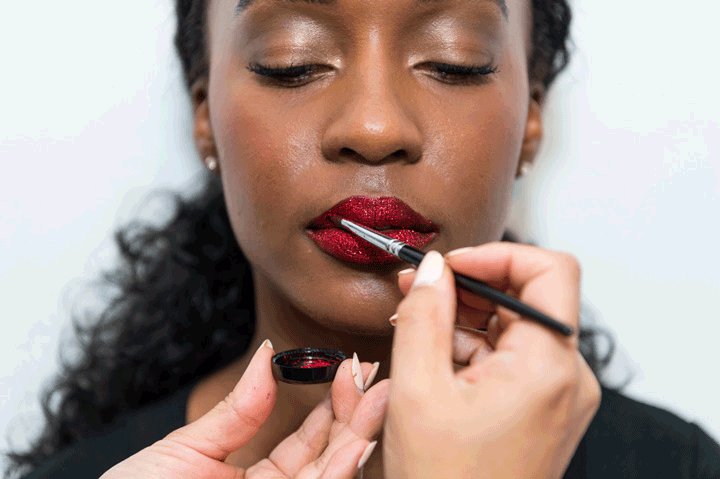 "Line the lips with lip liner and fill in with your choice of lipstick. Blot to remove excess lipstick. Dip a small brush in something a little tacky like balm or gloss, but just use sparingly, then dip it into the glitter and press the glitter onto your lips."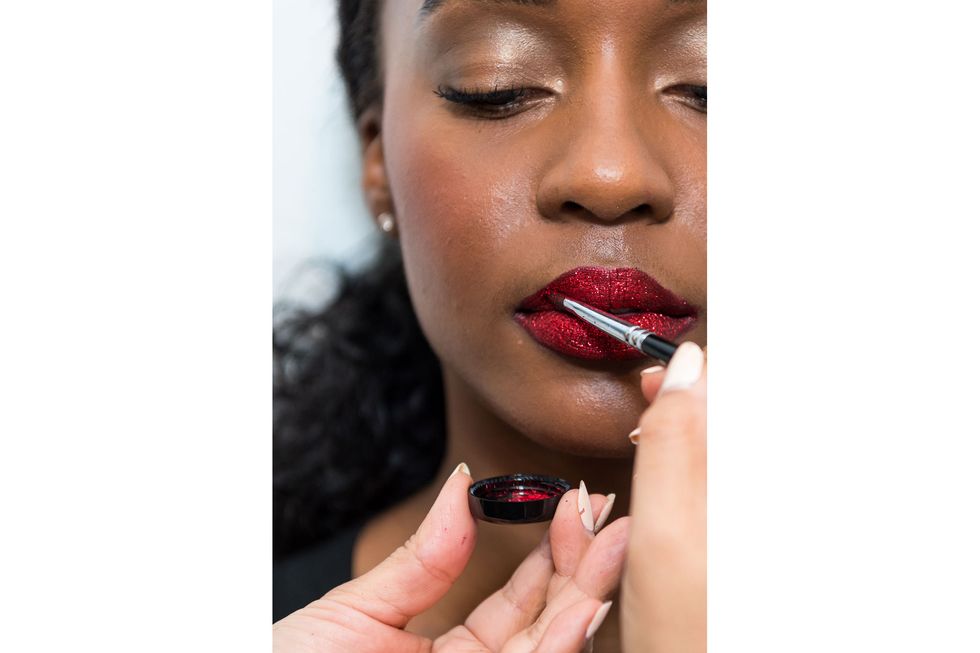 ---
UNDER-EYE GLITTER
---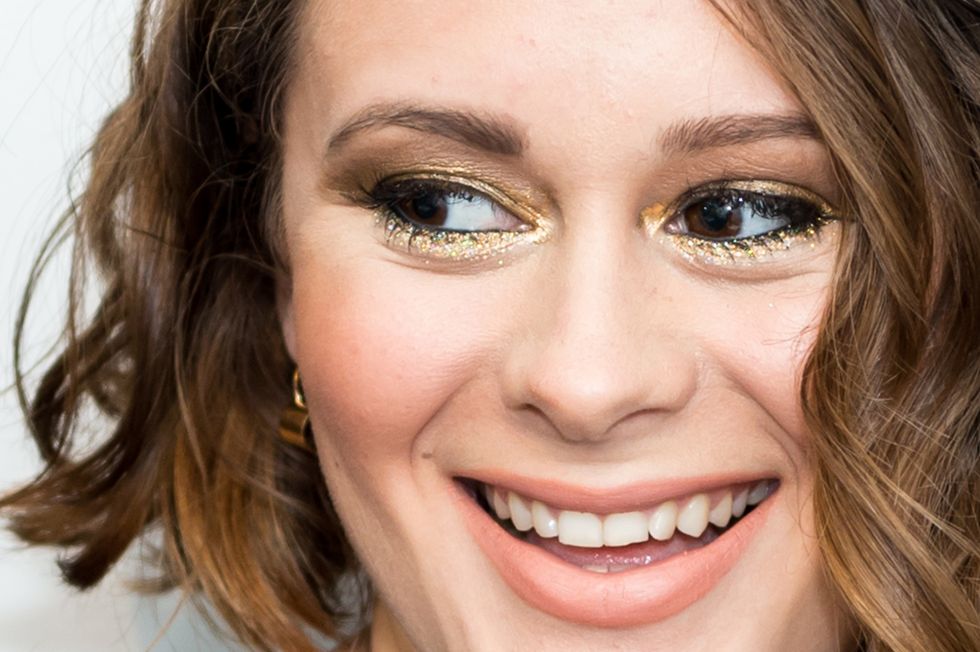 Who said eye glitter is just for the lips or eyelids? Not us. With a little (okay,
a lot
) of help from
Grace,
 our eyes were opened (quite literally) to under-eye glitter. The best part about it? It can be done as a simple addition to your usual smokey eye—or, if you want something a little more subtle-looking, you can rock this all on its own. No matter which way you do it, you're going to end up looking like a babe.
WHAT YOU'LL NEED: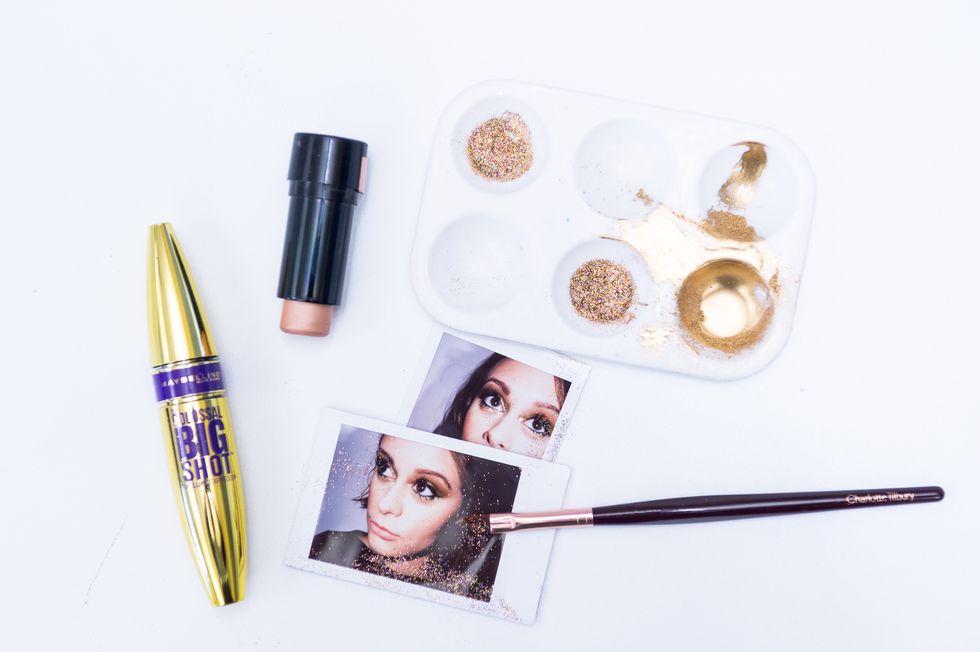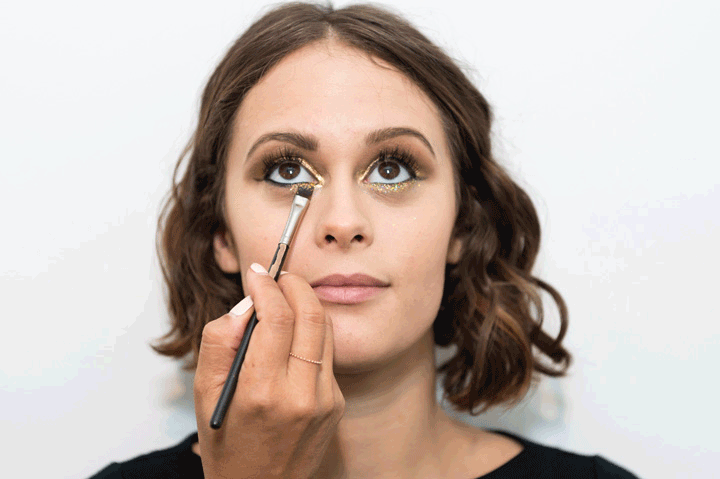 "Do everything with your eyes that you would normally do—smokey eyes look great with this look. Dip a synthetic angle brush into something emollient (like balm) and dip into glitter. Gently press and apply underneath your regular eyeliner [and then] dust gently away the excess. Apply mascara after on top and bottom lashes."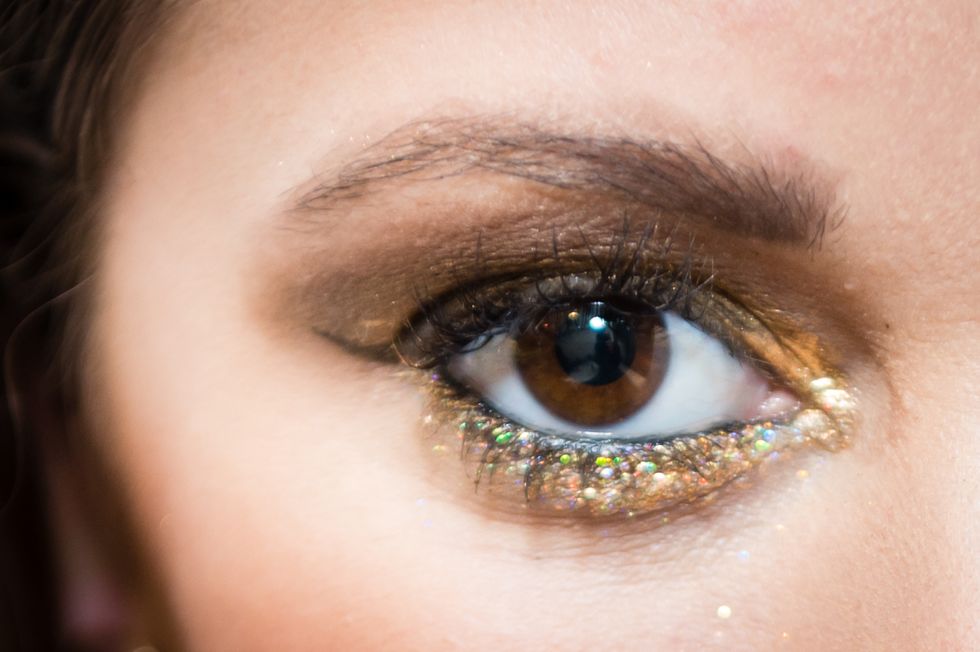 ---
GLITTER EYELINER
---

Sure, there are times we are a little hesitant when it comes to glitter, which is why we like this option for glitter liner. We can still go through all the regular motions (
our usual liquid winged liner included
), and simply add another layer of glitter eyeliner, along with a tiny smudge in the corner of our eyes.
WHAT YOU'LL NEED: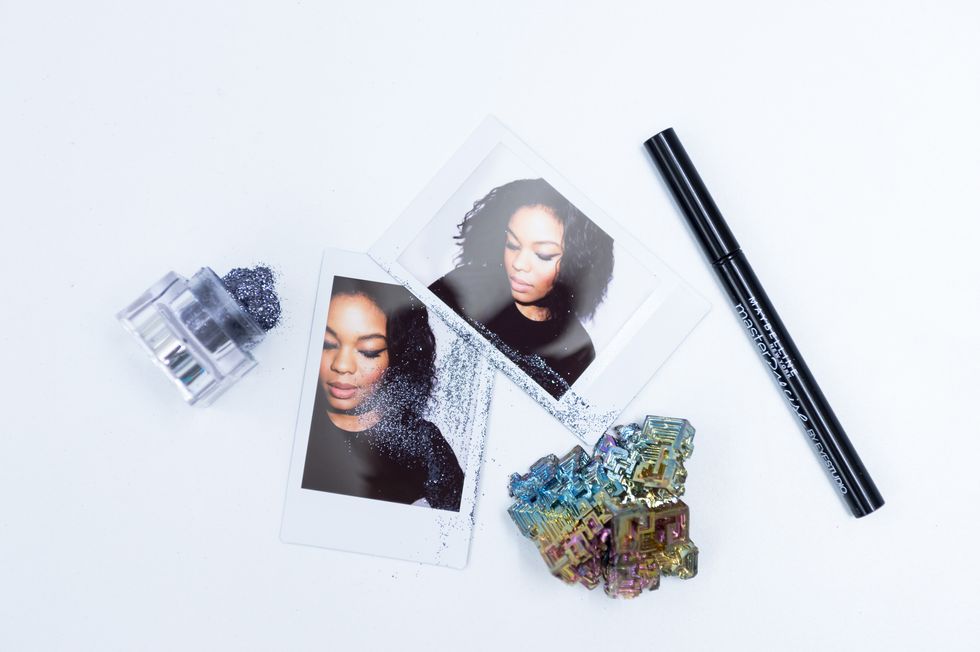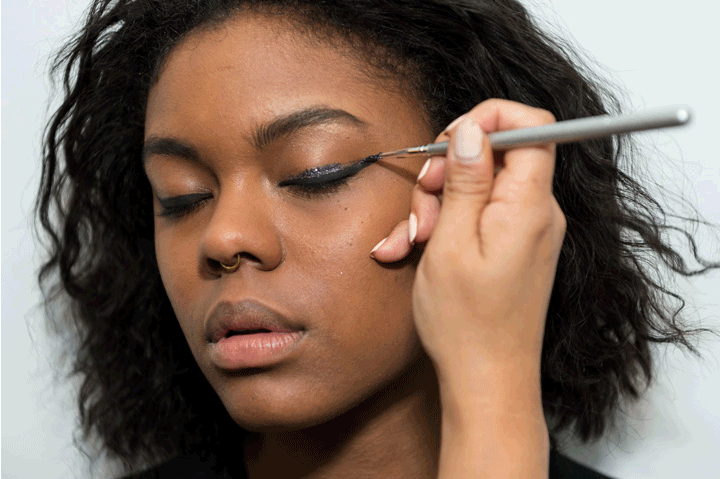 "After applying your usual black eyeliner, use a very fine eyeliner brush, dip into a balm, and then glitter, and line the eyes on top of black eyeliner. Apply mascara or lashes if needed."