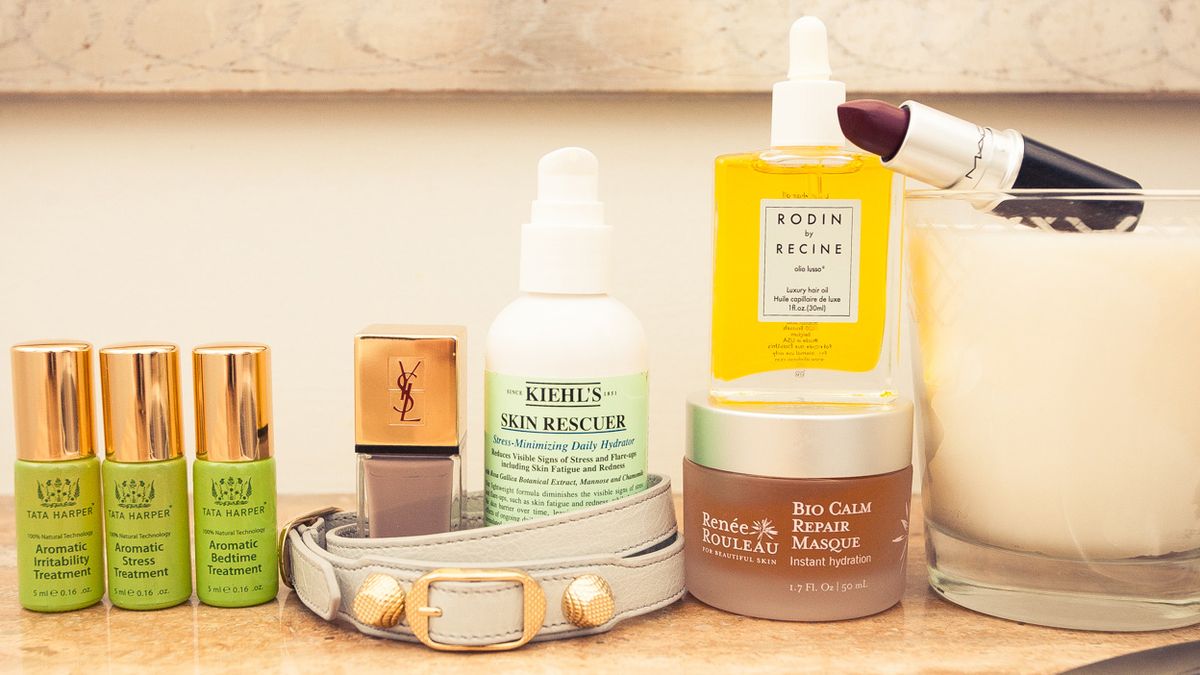 Skin
Also known as how to just say no to redness and dry patches.
We have a knack for seeing every problem as a potential shopping opportunity. It's a gift, really. And while we don't remedy every off day or mood with, say, a Jacquemus bag or a new candle, we do like to think of our remedying every skin problem that crops up with a strategic product as simply proactive. And there's no better time to shout out our solution-oriented (wait, does this mean this can go on our résumé?) nature than winter. Also known as that time of year when the second the temperatures drop, your skin promptly freaks out and makes you curse every moment of skin-being-chill-ness you took for granted. Here are the main winter skin concerns—and more crucially, the solutions—you're most likely to need this season.


---
Dry Skin
Overall, dry skin is an inevitability. Our suggested dream team workaround is a superboost-y serum, followed by a truly excellent facial oil.
May Lindstrom's The Youth Dew serum
is deeply hydrating, absorbs quickly, and isn't made with anything that you'd feel weird about putting on your face. For the oil, may we suggest
Tatcha's Gold Camelia Beauty Oil
, which is rich, but not greasy. Plus, it's actually formulated with real gold (!), which means it's extra pretty under makeup.
Redness
If even a walk to get coffee leaves you with that telltale blotchy redness creeping across your cheeks, get thee to a bottle of
Pai's Instant Calm Redness Serum
, ASAP. Apply nightly to heal any traces of irritation, and you'll start to wake up with steadily less fussy skin with regular use. By day, we recommend
Jurlique's Calendula Redness Rescue Cream
. It's non-greasy, but feels deeply nourishing almost the moment you smooth it on your skin—basically, everything you need to help skin chill the eff out.
Cracked Lips
Why pretend there's anything better than
Aquaphor
? If we're being honest, we recommend stashing one in every bag, all year long. A future you getting off a long plane ride and having forgotten all about said stash will thank you. For lips that are not just hydrated, but also plumper and perfectly primed for lipstick, we like
KNC Beauty's lip masks
(you know the ones).