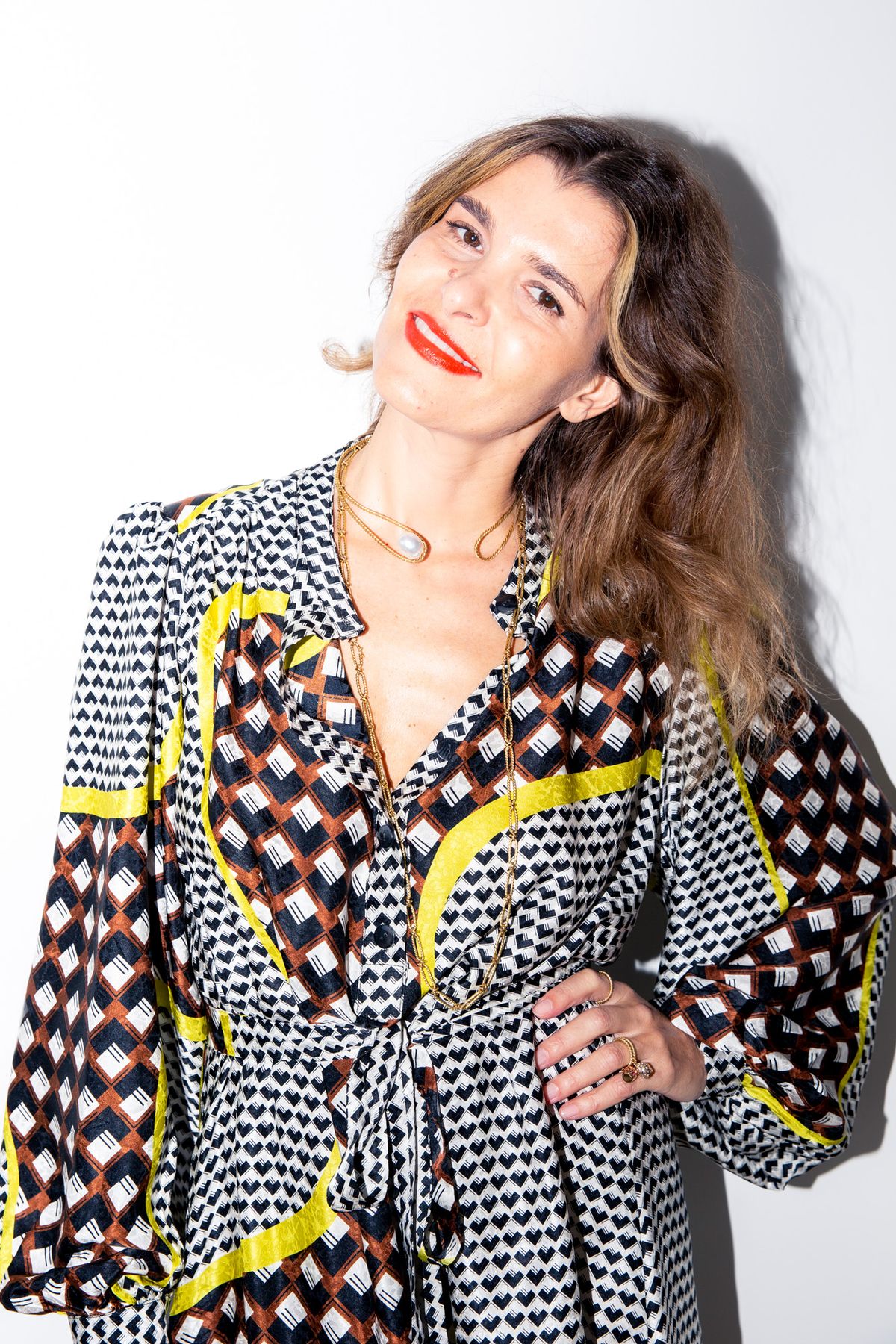 Closet
Yasmina Benazzou also understands the importance of a stellar jewelry collection. New York.
Tim Buol
Hannah Baxter
If you'd like to entertain us for hours on end, to-do list and obligations be damned, then show us the contents of your
jewelry box
. It's just like playing dress-up when we were little, but with a lot more
diamonds
(swoon). That's exactly how we felt when we spent the afternoon at Yasmina Benazzou's Upper West Side apartment. The Moroccan-born jewelry designer has no shortage of delicious rings, necklaces, and earrings to admire, from her own collection of fine pieces,
Haute Victoire
, to various baubles she's collected during her travels to Paris, Indonesia, Australia, and everywhere in between. "Growing up in Morocco, I recall my grandmother wearing jewelry and beautiful caftans at home or even while cooking," says Benazzou between shots in her sun-drenched living room. "I have always associated adornments as part of daily life." That's a fashion mantra we can definitely get behind. It's easy to see her grandmother's influence on her personal style, with a bright Gabriela Hearst sundress mingling alongside a classic
CHANEL tweed suit
in her impeccably organized closet. Vintage YSL pumps share floor space with patent Lanvin loafers and that pair of Celine snakeskin boots we've had on our wish list for months (she assures us that they
'
re actually quite comfortable). Color and texture are found throughout her closet—a testament to her former career as a rug designer—and true to her time living in Paris, there's an obvious fondness for investing in designer treasures. Much like her jewelry is designed to do, her wardrobe tells a story, and in Benazzou's case, it is one of far-flung adventure, timelessness, and impeccable taste. Read more about how she made the jump from designing carpets to creating jewelry, her encounter with Azzedine Alaïa over two decades ago, and the surprising source of her initial love for fashion (hint: it involves real-life royalty).