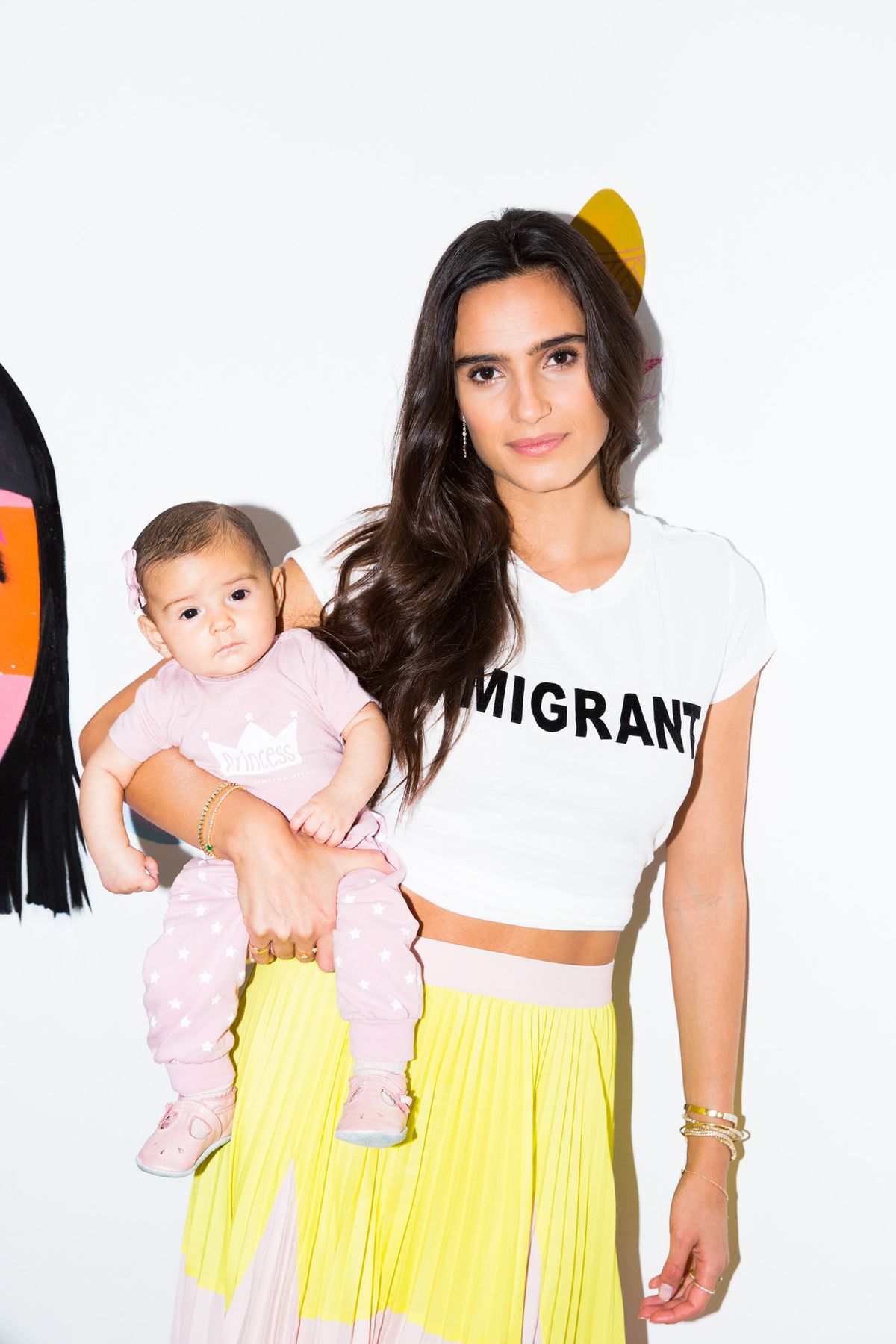 Closet
This Brazilian Model's Closet Is the Perfect Mix of High Fashion & Streetwear
Isabela Rangel Grutman loves Zimmermann as much as she does Yeezy. Miami.
Alec Kugler
Jodi Taylor
Diving headfirst into the closet wasn't our first order of business upon arriving at
Isabela Rangel Grutman
's Miami home. Instead we had the Brazilian-born model give us the grand tour of her sprawling Bay-front Sunset Island home that she shares with husband 
David Grutman
. Each room was bursting with colorful and unique art, from a custom Lego installation built directly into the wall of the kitchen hallway (we're not kidding), to a hanging waterfall installation made out of buttons, to impressive portraits of Rangel Grutman herself. Rangel Grutman, with her baby girl Kaia on her hip (!), led us upstairs to her modern and sleek all-white closet. Massive doors opened to reveal rows of sequined CHANEL, vintage Versace, and Zimmermann dresses, mixed among streetwear labels like
Alchemist
and
I.AM.GIA
. In the middle of the room was an island that housed swimsuits (she does live in Miami, after all) and jewelry. The far side of the room was our particular favorite: shelves full of designer bags. If you ask her, Rangel Grutman describes her style as a little sporty chic—think a Céline luggage bag, Chrome Hearts Chomper sunglasses, custom Vans sneakers, and clear Yeezy boots stocking her wardrobe. The entire shoot felt more play than work. The model posed on the couple's black powerboat emblazoned with Chrome Hearts logos and the family nickname,
"
Groot,
"
as well as in their custom Cadillac Escalade golf cart. We even strapped Kaia to her and grabbed a few family photos with hubby Grutman. It was a monumental shoot, to say the least.
Click through the below gallery to see Rangel Grutman's entire closet and read about the model's skin-care routine, her favorite brands, and the one fashion item that got away.