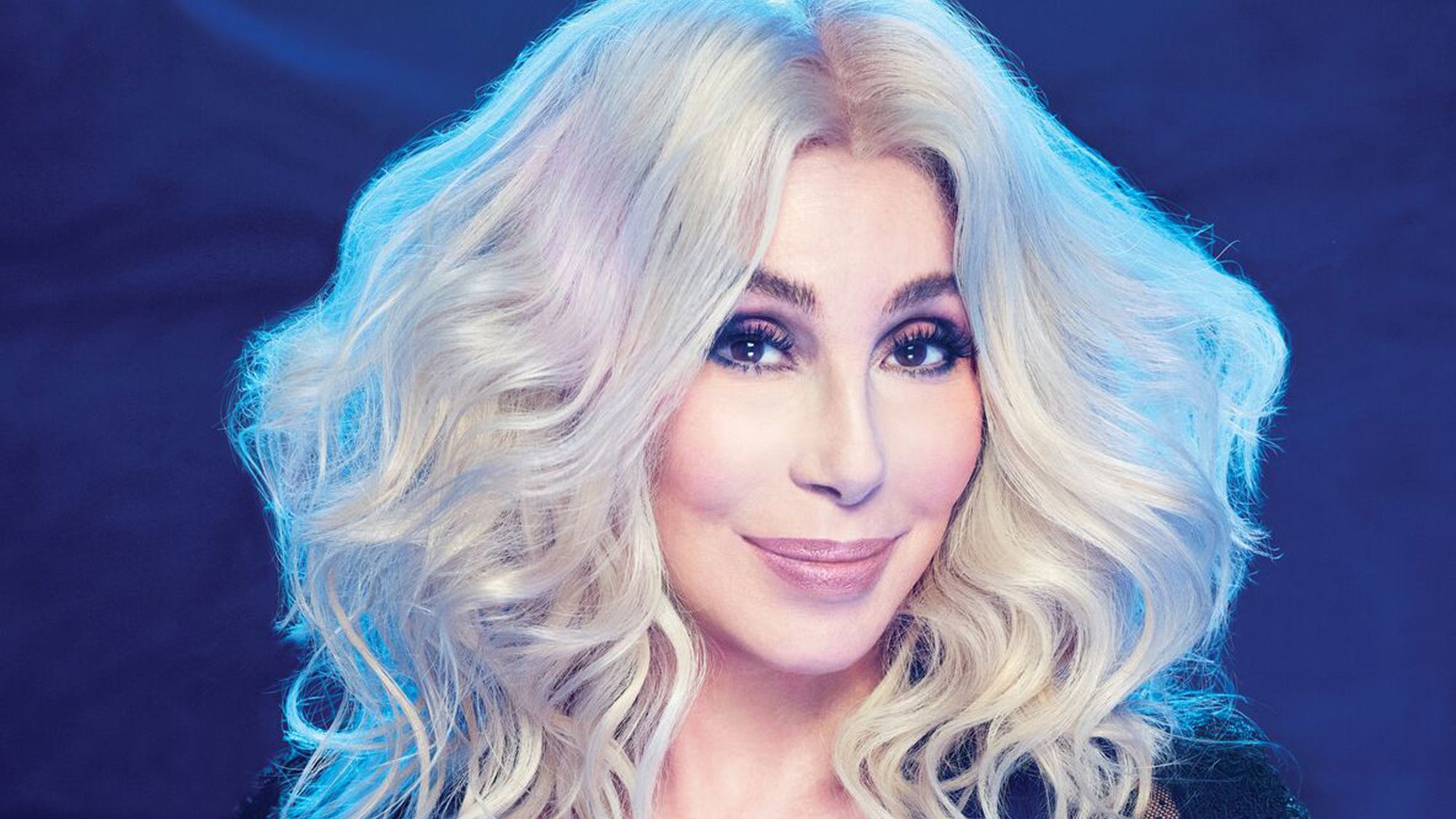 Celebrity
You, too, can smell like an icon with Cher Eau de Couture.
We've been waiting for over three decades (32 years, to be exact) for Cher to release a second fragrance following 1987's Uninhibited. Granted, she's kept plenty busy during that time, winning an Academy Award, a Grammy, an Emmy, and a few Golden Globes, in addition to numerous other accolades. But we're thrilled to report that between the icon's various performances in Las Vegas and across Europe, she has finally debuted her newest scent: Cher Eau de Couture. It's a cozy blend of jasmine, bergamot, vanilla, neroli, and vetiver. It's sweet without feeling girly and entices whomever you're around to lean in and enjoy a whiff.

To mark the launch, we chatted with Cher about her relationship to fragrance—including which mythical creature a close friend compared her to—as well as her favorite red carpet moments and how she handles her exceptional Twitter presence. 

What's your relationship to personal fragrance?

"I don't like going out without perfume. [I remember] walking into Yves Saint Laurent in Paris and smelling [their scent] Opium for the first time. I walked in, and it was overwhelming, and I said to the girl, 'My god, what is that?' and she said, 'It's opium,' and I said, 'Come on, I'm serious.' But it was overpowering and amazing. It was the most unusual perfume or cologne that I had ever encountered. It was back in the day, and you got this overwhelming thing that happened, and then I spent four years trying to make another overwhelming thing."

If your closest friends had to describe what you smell like, what would they say?

"I've had a man, Gregory, say I smell like a mermaid, and that's my favorite."

If your home could only smell like one thing forever, what would it be?

"It would be an incense I got in Nepal."

What would you say life on tour smells like?

"It smells like chaos."

What does success smell like?

"Whoa...it smells like heaven [laughs]."

What's the last thing you do before you go to sleep?

"The last thing I do before I go to sleep is turn on my iPod and listen to whatever comes to my mind. I get cranky, and I become enlightened as well, but I listen to books, and that puts me to sleep. And podcasts! Rachel [Maddow] is going to be my favorite podcast for a long time."

How do you feel about your amazing Twitter presence?

"It's a responsibility, because I want to be estranged. I have to pull myself back from being too into politics. I don't seem to do a very good job. But I also really have fun with people's ideas. They're very creative, and they say amazing things, and then also it pulls you down to earth a lot because you see what people are going through and see what you're not going through. And also I can make a difference in people's lives when I listen, and I really do listen. Sometimes I take vacations from it, but I try to make it balanced. Sometimes I do get a little heavy on the politics, but that's because I'm so passionate and I'm so worried about my country, so I have to really pull back from that sometimes. But people send me the most insane videos of children and animals, and I love those. They also show me what they're making and what they're doing or will I wish them luck. They're so creative. It's everything."

 
---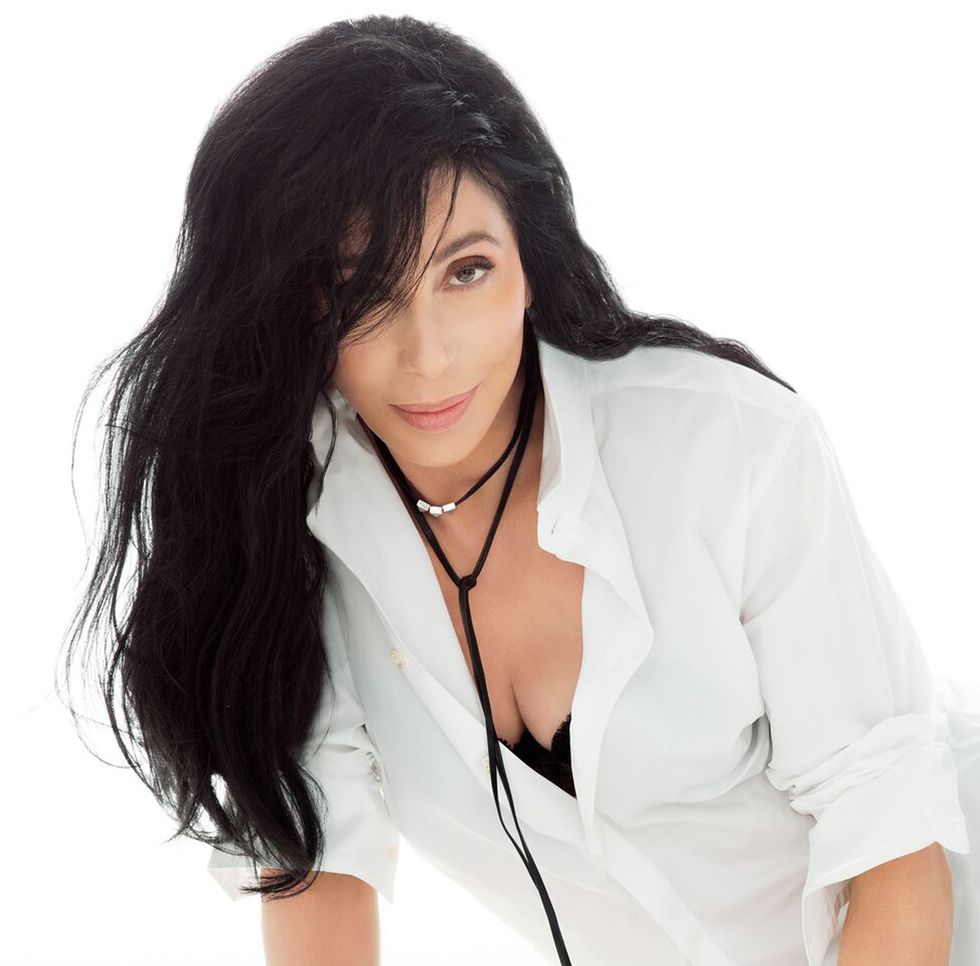 Photo: Courtesy of Paul Wilmot Communications
If you could give one piece of advice to your younger self, what would it be?
"What I would tell my younger self, that I still don't follow, is don't sweat the small stuff. And also, this has been something that I've done for a really long time, since Sonny and I broke up, and that is don't believe the word
no
. You can save a lot of time by not believing in the word
no
. Delete it from your vocabulary."
What is the secret to Cher hair?
"Wash your hair and dry it. I don't do anything special. I just never have."
Who is someone you're dying to collaborate with that you haven't yet?
"What popped into my mind is Cyndi [Lauper] and Pink. Then, as an actor, Bill Nighy. There was this movie called
The Girl in the Caf

é
, and he was so genius in it. It was a performance you just can't forget."
What do you think you'll be doing for your 100th birthday?
"I'd like to be able to ride a tricycle like Olivia de Havilland, who is 103."
Finish this sentence: If I could turn back time…
"I'd still be 40. I'd be 40 for the rest of my life."
Why was that your favorite age?
"It was just great. I had great work, my kids were younger, they weren't grown-up, I had a fabulous boyfriend, I lived in New York and Los Angeles, I worked with really good people, and I was running around in a bikini and hot. And I was with three other girlfriends, one was exactly my age, one was a little bit younger, and we were all in the teeniest little black bikinis, and some man came up to us and said, 'Excuse me, are you with a group of beautiful dark-haired women?' And we just started laughing. We were hysterical, and that was a really good moment. It was just three girls that I'd known for my whole life."
If you had to pick one of your favorite red carpet moments, what would it be?
"The night of the Academy Awards when I wore my fabulous outfit with the feather headdress. That's my favorite. And the other one is the night of the first Met Gala, Bob [Mackie] and I and my close friend Polly were walking in it, and I had that [sheer] dress on. I've always loved that dress."
Where are your favorite places to apply perfume?
"I put it on my neck, wrists, and I'm allergic to deodorant, so I put it under my arms. I've tried to find a deodorant my whole life, but I'm just allergic, but now I'm quite happy because you can put it on your shirt or your jacket and it becomes one with the material."
Photos: Courtesy of Paul Wilmot Communications
Want more stories like this?
The 11 Best New Fragrances for Fall
Celine's Debut Fragrance Collection Is Here
This Luxe Line of Fragrances Will Transport You to the Côte d'Azur