WWWRN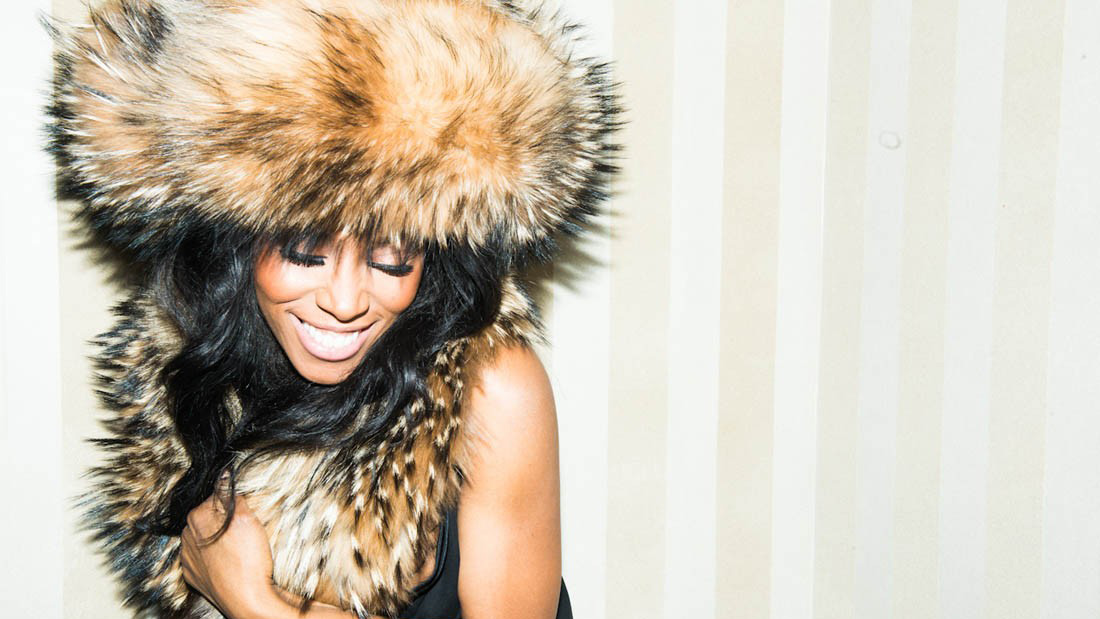 12 Winter Accessories to Bundle Up In
Incredibly chic ones, of course.
In years past we've made the mistake of delaying our winter accessory shopping only to wake up one brutally cold morning and discover that all we have to bundle up in is a single glove (who knows what happened to the other one) and last year's scarf, which is totally tattered. Never again. Winter is nigh, and not only will we be prepared, but we'll look great too. Ahead, the 12 luxe, warm, and cozy accessories we're bundling up in this season.
---
Leah Faye Cooper
Editorial Director
1. Gucci Stripe Knit Headband: Because of the volume of my hair, I can only wear hats when it's in braids. The solution when it isn't? A Gucci headband, obviously.
2. Carolyn Rowan x Stephanie Gotlieb Fingerless Gloves With Rainbow Paillettes: Even if gloves have touch-screen technology, I have a hard time wearing them—they just feel so restrictive. As such, I have quite the collection of fingerless pairs. Just found another one to add to the mix; love these candy-colored details.
3. Miu Miu Fringed Intarsia Wool Scarf: Two things I can't do in the winter are leave the house without being *completely* bundled up, and spend my days in drab, unexciting accessories. Sign me up for this fantastic, punchy Miu Miu scarf ASAP.
---
Hannah Baxter
Senior Beauty Editor
1. Acne Studios Checkered Scarf: I've been drooling over this scarf for weeks now. Investing in one that is warm, high-quality, and stylish is something I've rarely done in past seasons, but I think it's time to discard my half-dozen other ratty scarves for one that will last for years to come. Also, these colors! So delish.
2. The Arrivals Kaia Technical Leather Gloves: There's something incredibly chic and frankly badass about a pair of leather gloves. Is she cold, or is she the mastermind behind a bank heist? Who cares! It'll be our little secret.
3. Asos Faux Fur Bucket Hat: Now that I have bangs, I need to expand my winter head gear game beyond my standard beanie for the sake of the eventual hair crease. Cow print is my new obsession, and I am not above prolonging the bucket-hat trend with this adorable (and affordable) style.
---
Noah Lehava
Director Lifestyle, and Talent
1. Portolano Leather & Cashmere Gloves: I love the look of leather gloves, but rarely are they warm enough to keep my digits from frostbite. But then came along Portolano with a cashmere-sheathed pair that are genius-level chic.
2. Totême Studio Bova Scarf: I live close to the water, which means I have to walk through what feels like gale-force winds daily. A scarf that wraps around 20 times will keep my entire face from forming into a Popsicle and won't unravel in a gust of wind
3. Patagonia Sherpa Pile Beanie: I own a plethora of knit toques (Canadian for beanie), which have done wonders for me. But when I laid eyes on Patagonia's Sherpa Pile version, I immediately fell in love with its teddy-bear cozy vibes. Also, if anyone knows how to keep things toasty in frigid temps, it's Patagonia.
---
Gabby Sgherri
Editorial Intern
Part of the series:
WWWRN