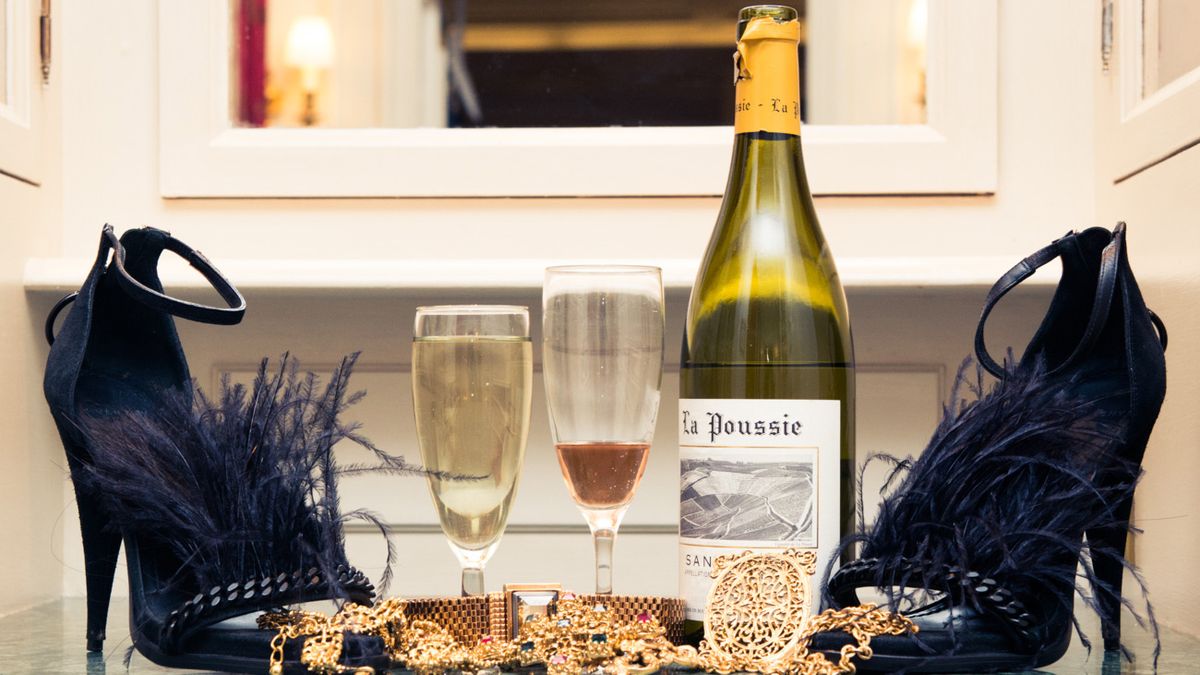 Living
You just need to know what to look for.
Raise your hand if you've spent far too many a Friday evening frantically searching for a bottle of vino to bring to [insert stressful social event here] only to reach for the $30 bottle of merlot because a) it's merlot, your mother drinks it, it
must
be good; and b) it costs almost twice as much as you make in an hour, so again, it must be good. Spoiler alert: The wine, this situation, it's not good.
Twenty-to-thirty-something-year-old women make up the demographic that drinks the most wine but often has the least amount of disposable income to spend on said wine. The result? A lot of us drinking god-awful bottles of merlot and wondering where our brunch money went.
In the complicated world of wine, price isn't always an indication of quality. Meaning, you don't have to be shelling out $30
–
$40 to enjoy a high-quality and delicious bottle of wine. Enter the concept of value-driven wine regions. Though their wine-making traditions may be centuries old, these regions have yet to cultivate the clout that typically sends prices skyward for various reasons. For you, the consumer, this means that you're able to buy some amazing wine from your local wine shop for under twenty bucks—i.e., a fraction of the cost of a Bordeaux.
This Saturday night, make a beeline for any of the sections selling wines from the following parts of the world. You won't regret it.
---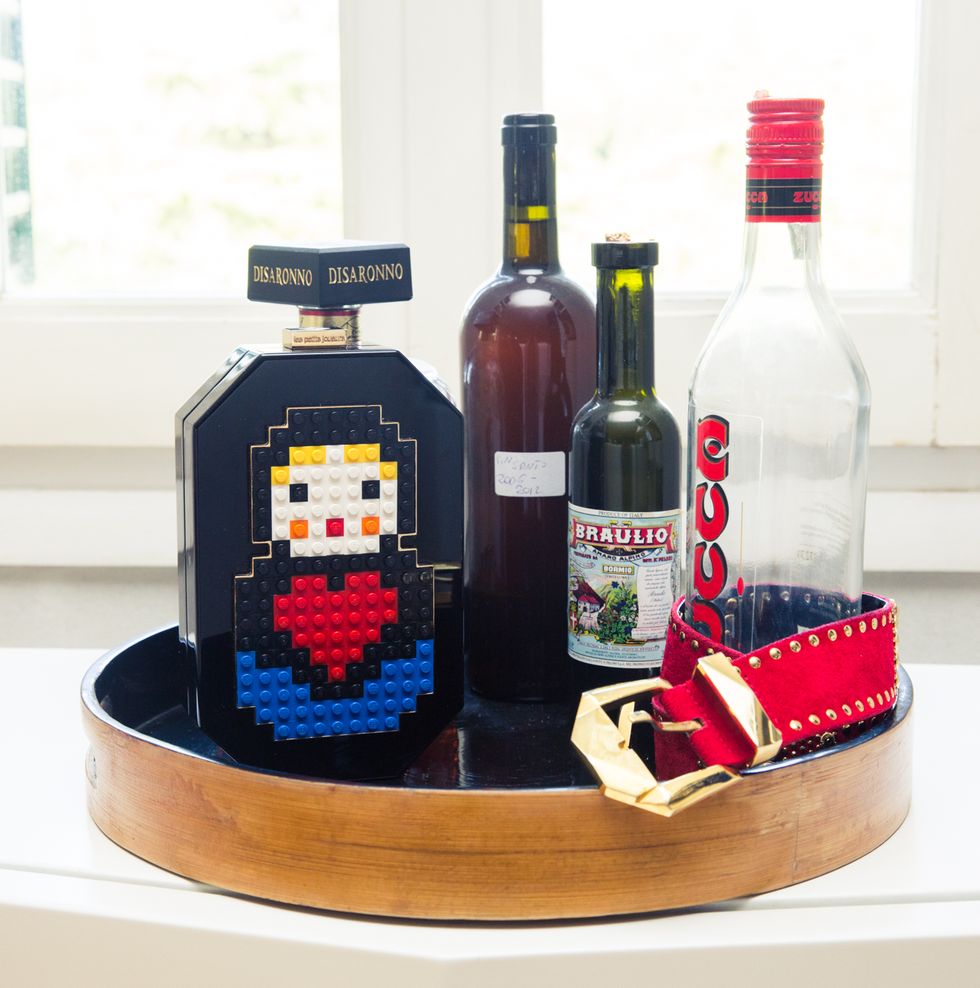 The Loire Valley, France
It's true: Many major wine regions in France produce wines that have hefty price tags. However, bottles from the Loire Valley region remain delicious and affordable. I won't lie to you, the reasons for which the prices in this region remain on the low side are unknown to (wo)man—and most sommeliers predict this won't last. So get drinking.
Varietals to look for:
Muscadet (think
ü
ber-crisp, lemony flavors), Cabernet Franc (Cabernet Sauv's more interesting, younger brother; herbaceous, spicy).
Bottle suggestions:
Pierre Henri Saint-Fiacre Muscadet Sevre et Maine 2015
,
Francois Chidaine Touraine Rouge 2015
.
Portugal
Portugal
is considered to be very much an "emerging" market as far as wine regions go. Vineyards in Portugal are planted with many different types of lesser-known varietals (experts might say they lack focus). This, combined with the fact that the country is in a bit of an economic tailspin, keeps demand and costs generally low. Regardless of this, ever the perfectionists, Portuguese producers are making some damn good vino in an enviably warm seaside climate. As a whole, Portugal tends to label wine by region and subregion, mostly to confuse you. Look for bottles from the Douro (for reds) and Vinho verde (for whites/rosé).
Varietals to look for:
Tinta Roriz (aka Tempranillo—smoky, sexy tobacco notes), Alvarinho (off-dry stone fruit and petrol flavors).
Bottle suggestions:
Casa Santos Lima Bonavita
,
Quinta da Aveleda Loureiro-Alvarinho Vinho Verde
.
Chile
For a while there (OK, a long while), trying to find a good-quality bottle of Chilean wine was difficult, to say the least. Although the tradition of Chilean wine making dates back to the 16th century, a lack of technology and resources made "quantity over quality" the motto. In recent years, a mass amount of foreign investing in the Chilean wine industry has made quality and exports soar. Chile is a gem in the wine world that is still working its way back from the near dead. Good thing for you, the wine world likes an underdog.
Varietals to look for:
Carménère (a "holy shit" varietal boasting beautiful black fruit and leather notes), Sauvignon Blanc (tart, spicy, and grassy).
Bottle suggestions:
Chono Single Vineyard Carmenere
, Quinty "Q"Sauvignon Blanc 2013.
South Africa
All that glitters isn't gold, as folks in the South African wine industry have discovered. Despite having an ideal climate and terroir for grapes, South African winemakers battled a total Phylloxera (an evil aphid-type pest) obliteration in the late 19th century, a devastating high-supply, low-demand wine market, and boycotts due to the Apartheid system. These problems are now somewhat sorted, and the South African wine industry is slowly but surely clawing its way back into our hearts.
Varietals to look for:
Cabernet Sauvignon (dark chocolate, plum notes), Chenin Blanc (mineral-driven honey flavors that will make you open up and say "aah, yes please").
Bottle suggestions:
A.A Badenhorst "Secateurs" Chenin Blanc 2018
,
Indaba Mosaic
.
Spain
Did you really think I wasn't going to mention Spain? Come on now. The Spanish have been making incredible, earthy, and flavorful wines since forever, but the first "fine" wine on record was made in 1852, putting them well behind their French and Italian neighbors. Spain (like Portgual) tends to work with varietals that are hidden from the limelight. The fact that there is less demand for these wines keeps prices low, while quality remains high. Spanish wines are generally unfiltered and unrefined, making them super-rich and smoky, and doubled down on quality. I recommend searching high and low for wines from Northern Spain, specifically Rioja and Ribera Del Duero.
Varietals to look for:
Garnacha (raspberry, smoky, white pepper goodness), Verdejo (grapefruit and lychee flavors everywhere).
Bottle suggestions:
Bielsa Garnacha 2013
, Real Rubio Blanco Rioja 2014.
Want more stories like this?
How One Sommelier Is Disrupting the Wine Industry with a Dash of Fizz
Everyone Is Getting Lymphatic Drainage Massages. What Are They?
A Health-Conscious Guide to Ordering Drinks