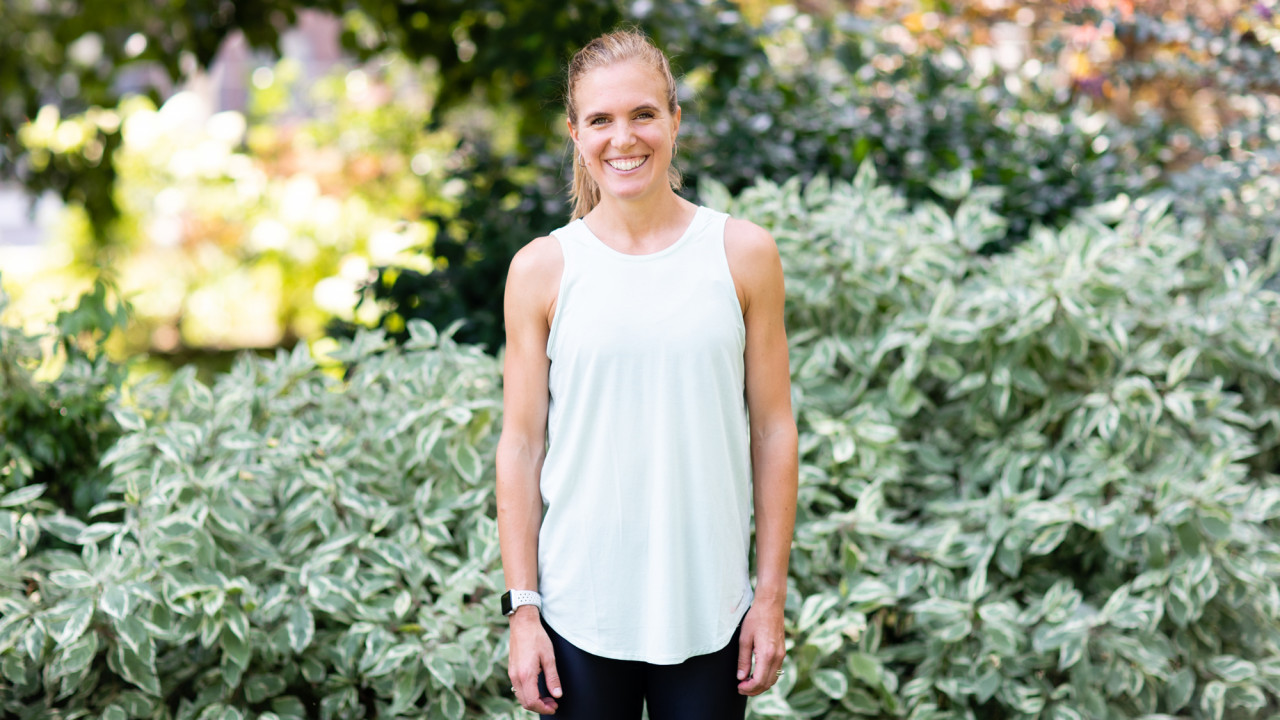 5 Moves You Didn't Know You Needed to Do Before a Run
Get the most out of your miles.
Whether you're a recreational runner, prefer the treadmill over the pavement, or sign up for multiple marathons a year, knowing how to prepare for a run is key to avoiding injury and getting the most out of your workout. Britt Moran, Nike+ run coach, never wavers from doing these five moves before every single run—no matter the length or intensity.
---
Move 1:
A March
"Exactly like it sounds: marching. Think about standing tall and keeping the foot in a neutral position. The emphasis is on driving the foot up. You can add a skip if you like. Use the opposite arm to the leg moving forward and back. Repeat 10x per side."
---
Move 2:
B Skip
"The point of this move is to work on the mechanics of running faster or uphill. Drive the foot up and pull it down under you. Start off in a marching motion and then emphasize the pull-down. Think of scraping gum off the bottom of your shoe. Repeat 10x per side."
---
Move 3:
Butt Kicks
"The key with this movement is not to move forward as fast as possible, but to move your legs as fast as possible. With your knee facing forward, kick your heel toward your butt. Use opposite arm to leg. Repeat 10x per side."
---
Move 4:
Lateral Slide
"This is a great exercise to activate and mobilize the hip. Standing with the feet together and knees slightly bent, move your right foot out to the side (keeping that leg straight), keep your left knee bent and weight on that side. Then shift your weight to the right side with the left leg straight and the right knee bent. Then bring the left leg in. Repeat 6-8x per side."
---
Move 5:
Backward Lunge