Raissa Gerona Doesn't Believe in Overnight Success
Revolve's CBO let us know that planning for those glam #RevolveAroundTheWorld trips is not so glam at all.
Career
Raissa Gerona
has lived many lives, although the one she is best known for is also her most recent: her role as Chief Brand Officer at Revolve. In other words, she's the brains behind Revole's extravagant #RevolveAroundTheWorld trips (we know you've seen them on your IG feed), and not only has she helped the online retailer gain mass recognition in the industry, but she was also instrumental in the retailer going public earlier this year.
So how did she end up in this position, you might ask? Allow us to give you the SparkNotes version. After deciding to fold her clothing brand, Brigid Cattis (which was actually sold on Revolve!), in 2008, Gerona met Mitch Moseley, a menswear designer in the same type of predicament. Together they decided to launch another clothing brand, Lovers and Friends. One thing led to another (quite quickly actually), and the two co-founders swapped the name to Alliance Apparel and used it as a parent company for various indie brands.
In 2015 everything came full circle, with Revolve purchasing Alliance Apparel. At that time, Gerona pitched influencer marketing to the online retailer; they were interested, and here we are. Obviously, in true Coveteur fashion, we wanted to know how Gerona manages to do it all (did you know she's also a mom?) while glowing like she's just had a fresh facial. Below, a peek into her life.
---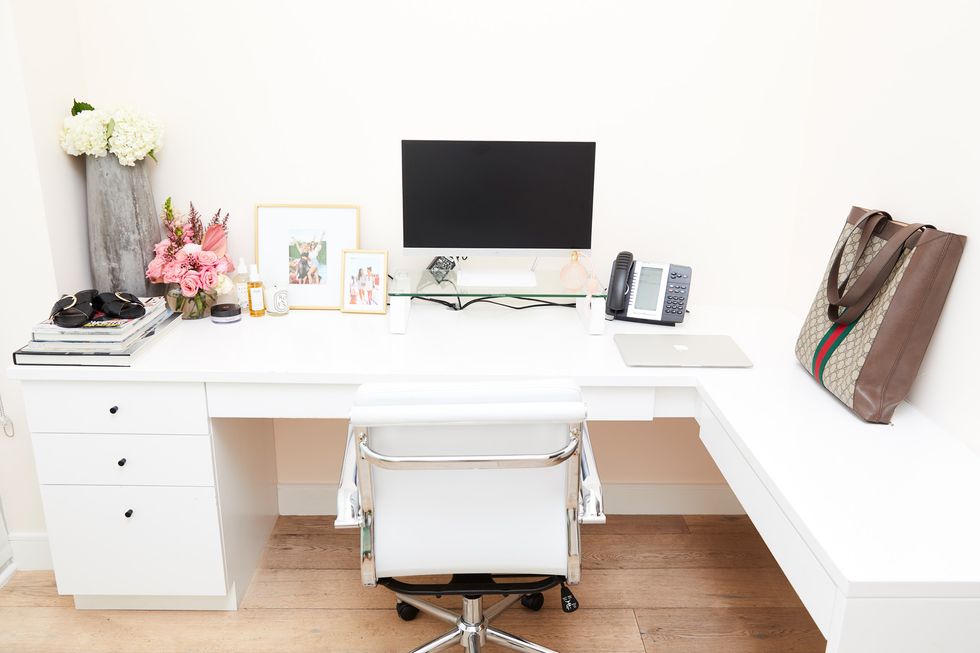 Her first fashion memory:

"This is really taking me back. I was 23 or 24, shopping at vintage stores. I was always doing that in high school, but then I started selling things on eBay as a side hustle and was like, OK, I feel like I can do this and expand on what I'm doing, which was retailing vintage."

She still has her very first big fashion purchase:

"The [first] biggest purchase I made was an olive-green Celine bag. This was, I would say, six years ago, when everybody had the giant Celine bag. I was so afraid because I had never spent money on anything that expensive—the designer stuff I had was vintage. I remember going into the store in New York—I was there for a trade show—and I will never forget the feeling that I had. I still get that feeling when I buy myself something I've worked really hard for. I still have that bag, and I will have it forever. I have a daughter now, I don't know if she'll be into it, but I'll be like, 'This is from when Phoebe [Philo] was at Celine, and I worked really hard for this.' I can't wait to share it with her."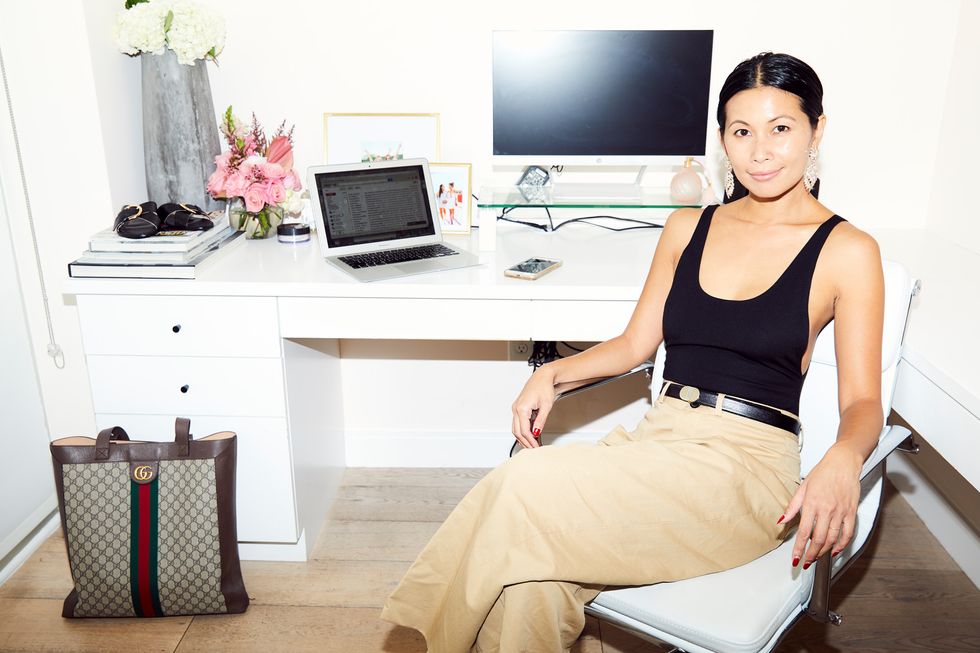 Glam events take a lot of not-so-glam planning:
"My day is filled with meetings and conference calls, and I guess it doesn't feel glamorous, but we're planning glamorous things, whether that's the events we host, the trips, or very big activations like Revolve Awards or FWRD at
Paris Fashion Week
. It's getting together with my team and making sure we're planning every single detail, because ultimately, that's what makes all of our events really successful and Instagram-worthy."
Her current favorite brands:
"Oh my gosh, so many! I am biased towards the brands that we own, manufacture, and design in-house.
Grlfrnd
is my staple denim; I get very lazy going to work. I'm always in jeans and a t-shirt and really good shoes. I typically purchase my shoes from FWRD; Manolos and Gianvito Rossi. I love LPA so much. I think
Pia [Arrobio]
, the designer, is doing a great job season after season. When I travel, I resonate a ton with Majorelle. The designer, Rachel [Zeilic], has traveled so much, she really gets what an easy piece to wear when you're traveling is. She makes great dresses. I've been wearing a lot of Johanna Ortiz, as well."
A brand she's yet to work with that she's dying to:
"There are so many great smaller designers that I personally love. I love
Sami Miró Vintage
, and I know she's been doing a lot of collaborations lately, but I think it would be a great addition to the Revolve site. I've always loved
Rumi Neely
's brand, Are You Am I. She only sells on her site, but we've discussed working with her in some capacity."
Finding new hires is harder than one would assume:
"This is really hard. Looking for a new hire is like dating someone and being in a relationship [
laughs
]. I know that sounds very serious, but we take it pretty seriously. I can't speak for the rest of the organization and how the other managers hire, but for the brand-marketing team, it's really important that when we interview someone and bring them on, they understand there's a lot of work that goes behind the Instagram photos. We're running into a lot of interviews where their second question is, 'When do I get to go on a trip?' and you're like, 'Hey, man, you have to work!' It's hard, even when you interview someone, to see how hardworking they are. They may have this amazing r
é
sum
é
, but when we start working with them, they may not live up to or fulfill that r
é
sum
é
that we saw."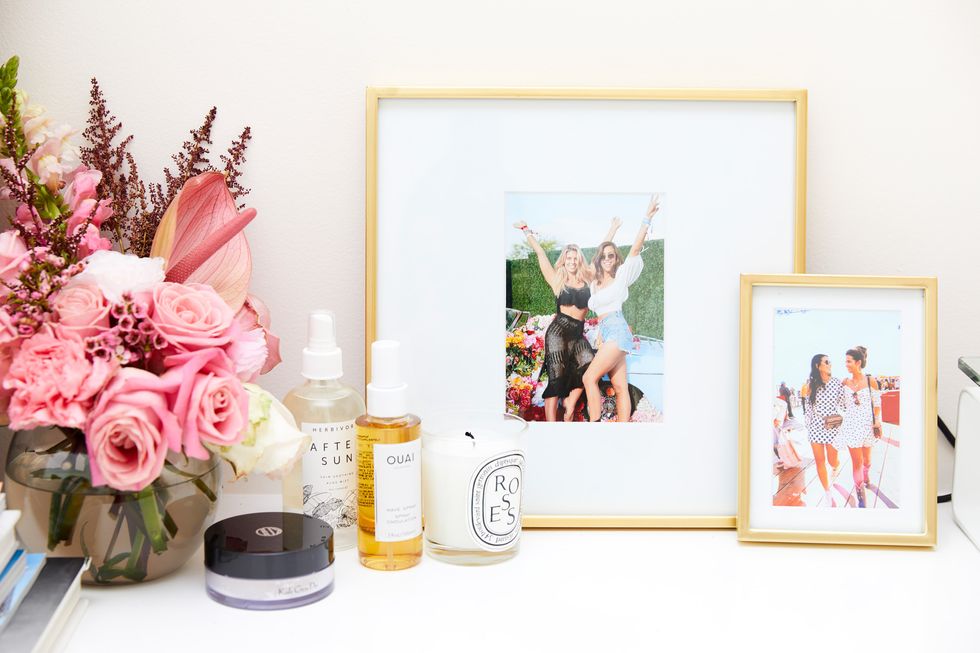 She's still learning the whole work-life balance thing:

"I'm just learning. I don't really know. Nothing really prepares you [for having a baby]. The baby becomes the highest priority, but so is my very demanding job. [I used to] wake up very early and work out and have at least an hour of pure email time, but now that I have a baby, the morning is pure Dylan time, and I do my emails at night. I've extended my working hours a little bit, but it's OK because you prioritize the things that you want to make time for. That's how I run my life. I really believe that you can make time for everything that you want to do. It's still a juggling and balancing act to this day, especially because we have multiple events every single day, even at night, but you figure it out and you make it work. I'm not the best person to really give advice because I am a new mom and I'm figuring it out, but I do believe in making time for all of the things that you want, and thankfully I am able to keep up with work and traveling and emails while I am still spending as much time as I can with Dylan."

How she stays on top of her mental health:

"I try to meditate, but honestly, it's been a very difficult practice for me. I've tried to do it on and off for the last five years. But I thoroughly enjoy working out, I do it at least four times a week, even if it's just an hour. It gives me a ton of energy. I have to do it much earlier in the morning now because I have Dylan, but it's still something that I want to make time for."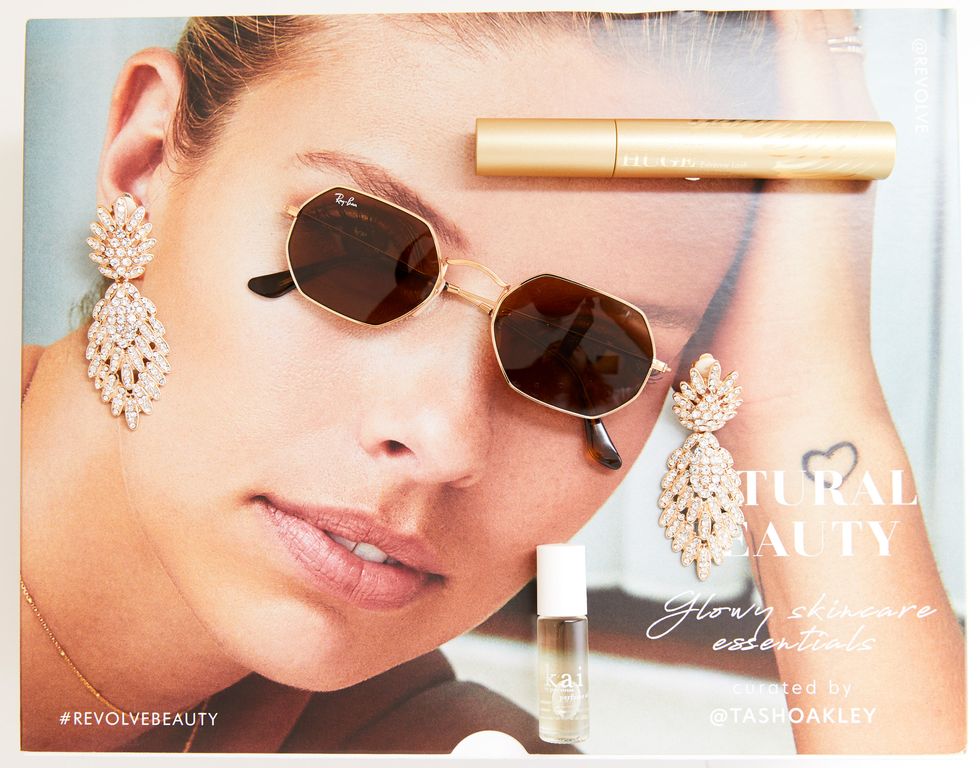 She doesn't believe in overnight success:
"It's really a lot of hard work and a lot of knocking on doors to get started, knowing that you're not going to wake up like this, you know? You really have to work your way up to get the job that you want. Simone, from my team, when she started she was an assistant; now she's a manager, and she's been with us for close to four or five years at this point. Even for myself, I started selling stuff on eBay and then developed my own line, and that's how I met Michael Mente, the co-founder, co-owner, and co-CEO of Revolve, and it all evolved from there. I don't believe in easy money and overnight success at all."
What we can look forward to next from Revolve:
"We are focused on growing our network of influencers and have some exciting new initiatives in the pipeline. In addition, we will always continue to adapt and build the business long-term."
Want more stories like this?
Catching Up with Elena Doukas—the Woman Behind Your Favorite Sunglasses
The Biggest Investing Mistake That Women Make & Men Don't
Meet the Man Behind the Event Design for the Met Gala