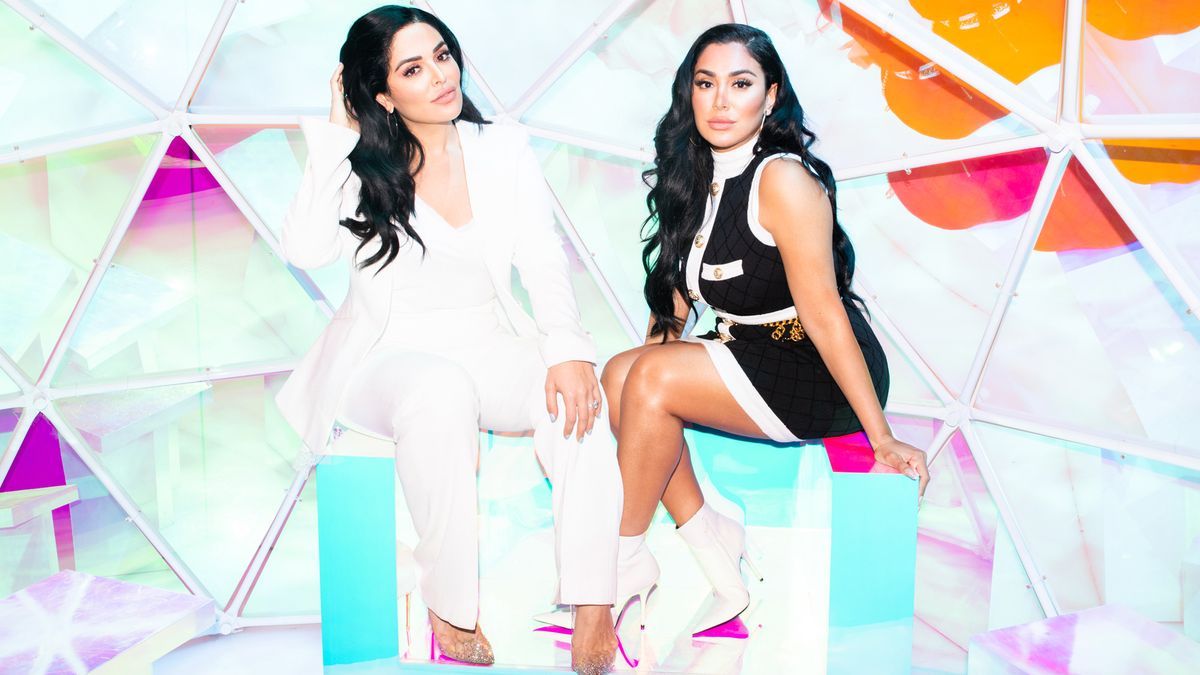 Makeup
Catching Up with Huda and Mona Kattan
The beauty mogul sisters talk reality TV, working with family, and, of course, makeup.
If you want a lesson on building a beauty empire, there are few people more qualified to speak with than
Huda and Mona Kattan
. The sisters behind the Huda Beauty brand have an impressive standing in the industry, with a
reported
$400 million in sales last year alone, and a glamorous Dubai-based headquarters. With that success came an interest in giving fans a behind-the-scenes look at their family business, inspiring the launch of their reality show, 
Huda Boss
, last year. Season two is currently streaming on Facebook, and we recently caught up with the moguls while they were in New York City. More on their love of beauty, the realities of working with family, and what's on the horizon for Huda Beauty below.
---
When did you both develop an interest in beauty?

Huda Kattan: "We were so young when we got into beauty! Growing up in the south of the U.S., Mona started participating in beauty pageants at an early age. Before her pageants, I used to help do her makeup, and I think that's when I really fell in love with makeup. It wasn't until [I was] 14 that I started buying makeup for myself! Eyeliner was actually the first product I ever bought, and it has been my go-to ever since."

Mona Kattan: "I always loved dressing up like a little doll and having Huda do my makeup before my pageant. That's when I first started getting a taste of the beauty industry. As Huda's love for makeup grew, I think my love for fragrance grew in parallel. Don't get me wrong, I love makeup, but fragrance is definitely something [for which] I have a bigger passion."

Who was the first to master a full face of makeup?

MK: "Definitely Huda!"

HK: "I think we both thought we knew how to master a full face of makeup when we were growing up, but it wasn't until I went to beauty artistry school that I really figured out what a full face really meant. When we look at old pictures of ourselves, it's so obvious that we had no clue what we were doing with makeup."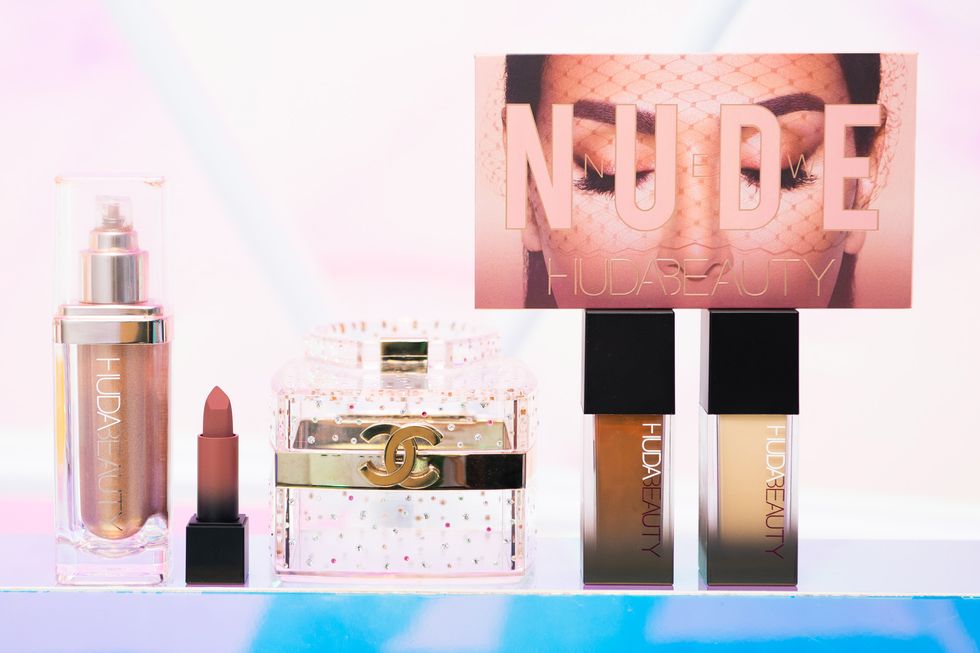 What is your favorite part of working with your sister?

MK: "The trust and loyalty between us is unbreakable, and that's honestly my favorite part. Huda pushes me really hard, but I always know she has my best interest at heart."

HK: "The trust and loyalty we have is definitely what has made us such a successful team. You need a strong foundation to stand on in order to grow as quickly as we have. Mona and I are actually very different, so we really do learn so much from one another, which is super valuable to me. Mona keeps me grounded and helps me get in better touch with my emotions, which is something I really struggle with sometimes."

What can fans expect from the new season of Huda Boss?

HK: "Honestly, fans can expect a lot of crazy. We have been through a lot this year, from new romantic relationships that change family dynamics, to rapid business growth and complications as a result. This was the second year that we've been operating with investment funding from our partners at TSG, which has been really exciting for the company, but comes with its challenges. We hope this season shows everyone what it really takes to scale a beauty business and be a beauty mogul and influencer while also showcasing our more vulnerable, personal sides."


How do you resolve any issues or disagreements when you're working with family?

MK: "We know we have each other's best interest at heart, which makes resolving any issues a little easier. We try our best to communicate our problems as they come up so we can talk through them immediately and move on. It's been working for us so far!"

What was the most surprising thing you learned from doing a reality show?

MK: "Filming a reality show is extremely time-consuming and is a ton of work. What some people, including ourselves, forget is that we were filming a reality show while simultaneously managing a global business, which is on a whole different level. It comes with a lot of sacrifice, both personally and professionally. This year specifically, we worked extra hard with Facebook to make sure the filming of Season 2 went as seamless as possible so we could do our best to balance the filming, our careers, and our personal lives."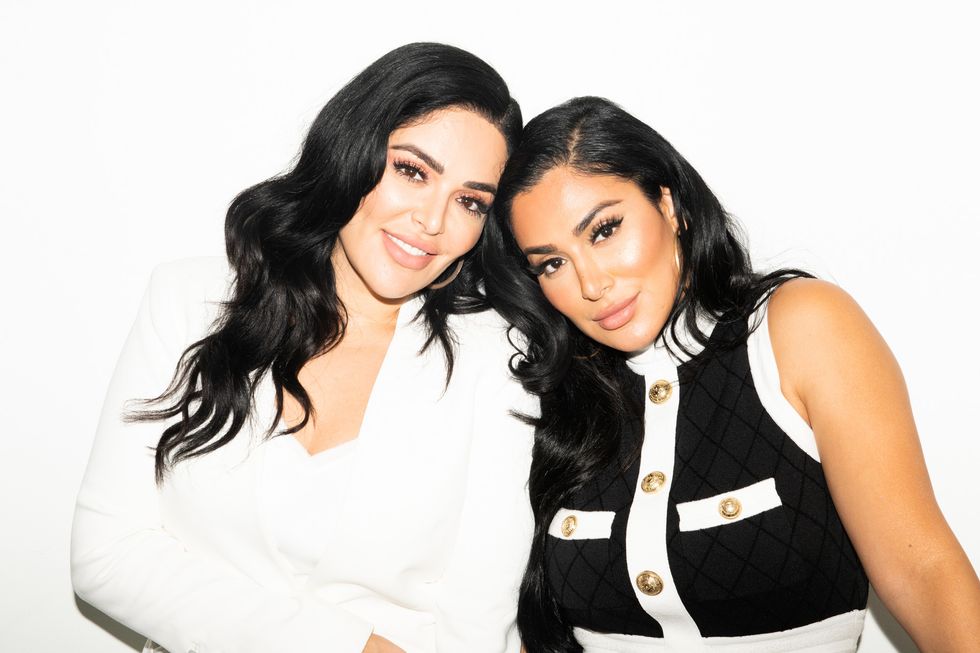 How has Huda Beauty evolved since you launched?
HK:
"The DNA of Huda Beauty has remained the same, but the company has evolved so much simply because our team has grown so big and so fast. We've started exploring different verticals within beauty, including fragrance and skin care, while also working on bigger Huda Beauty brand initiatives, including HB Angels, our investment program. Believe it or not, I feel like we're just getting started."
What do you see the family business looking like in five years?
HK:
"That's a big question! In just six years, since the start of Huda Beauty, we've grown from four people to over 200, grown the Huda Beauty portfolio like crazy, launched our fragrance brand KAYALI, and we're currently preparing the launch for our new skin-care brand. If what we've built today happened in just six years, I can't imagine where we will be in another five. At this point our main goal for the company is much more emotional than it is financial. Our mission is to continue changing the face of beauty by fostering a community that feels included, welcomed, loved, and inspired, and I believe we're well on our way. Whatever we do as a company over the next five years will be driven by this same mentality and with this goal in mind."
Want more stories like this?
A New Line of Star-Shaped Pimple Patches Wants You to Embrace Your Acne
The 37 Best Beauty Products That Launched in August
This Is the Best Career Advice We've Ever Gotten