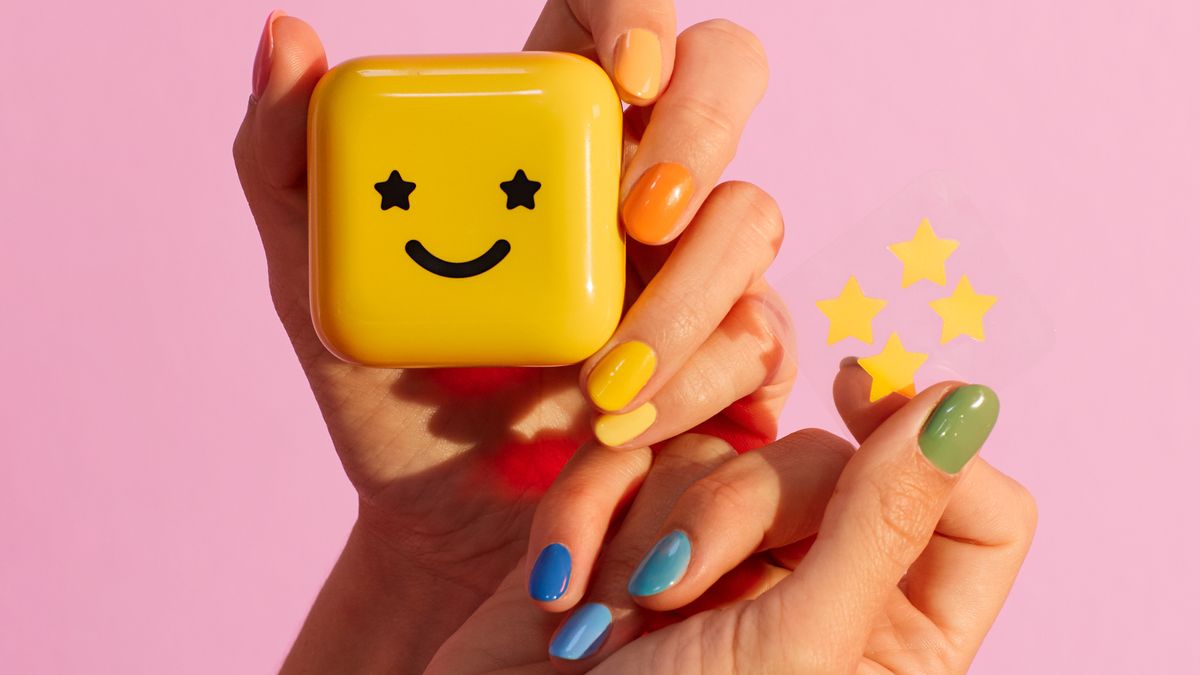 Skin
Starface is the brainchild of a former beauty editor who was fed up with the conversation around breakouts.
Despite dozens of years
'
worth of advertising campaigns suggesting otherwise,
acne
is nothing to be ashamed of. In fact, it
'
s the most common skin disorder in the world, affecting roughly 50 million Americans each year. And according to the
American Academy of Dermatology
, 85 percent of people between the ages of 12 and 24 experience at least minor acne. So why, then, do we continue to tiptoe around the issue, pretending that a pimple is a problem to be dealt with behind closed doors, away from prying eyes? For beauty editor Julie Schott and entrepreneur Brian Bordainick, this was an issue that needed to be addressed within the industry, and the catalyst for their new skin-care venture,
Starface
.
Rather than accept the current state of acne care (meaning do everything and anything to treat it, and if that doesn't work, cover it up with makeup), the co-founders sought to reshape the conversation around "problem skin." Says Schott, "Despite having access to the best dermatologists and skin-care treatments as a beauty editor, I still had acne. It made me feel especially self-conscious, because I was supposed to be this beauty expert. I remember thinking, fuck it, I just want to put stickers all over my zits instead of makeup."
---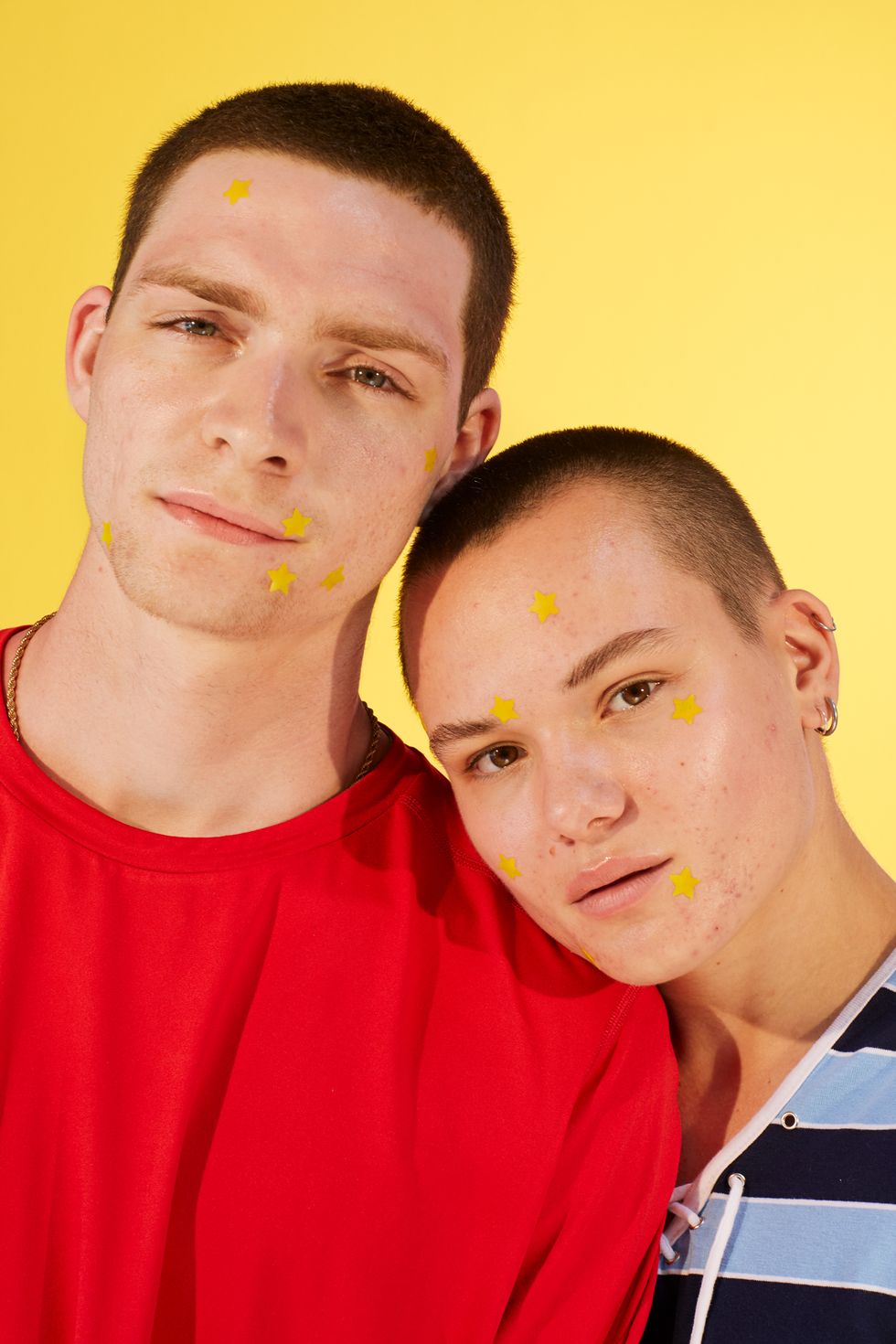 Photo: Courtesy of Starface
Like the name suggests, Starface offers star-shaped
hydrocolloid patches
, which work to absorb the fluid of an acne lesion while still protecting it from outside bacteria. But rather than create flesh-toned or transparent versions, like many patches on the market, the new brand has designed their "Hydro-Star" treatments with a cheery yellow finish. "Starface wants to make you feel good," explains Schott. "If you've ever had acne, you know it can really affect your confidence and self-esteem. Then you're faced with products that use language like 'blemish' and 'imperfection.' It's rude. You wouldn't talk to a friend that way."
To use, all you need to do is apply a single patch to dry skin after cleansing and moisturizing, then forget about it. The hydrocolloid will draw out the whitehead while you wear it, and since the pimple is covered, you won't be tempted to pick (and therefore risk scarring).
The Hydro-Star is suitable for all skin types, vegan, cruelty-free, and safe for children, pregnant women, and nursing mothers. And, quite frankly, it
'
s adorable to wear. We all know there are some breakouts where, no matter how high-coverage your concealer, or how long you sit with a deep-cleansing mask the night before, that sucker is going to make its presence known. It's about time we embraced our acne—which likely won't last forever—and instead spend that time and energy on things that truly deserve our attention.
Starface launches exclusively at
Starface.world
today, September 5. The Hydro-Star starter kit includes 32 stickers (8 sheets, with 4 stickers each) and retails for $22.
Photos: Courtesy of Starface
Want more stories like this?
How to Get Rid of Blackheads
7 Beauty Editors on How They Get Rid of Acne, Fast
8 Essential Skin-Care Products That Aren't for Your Face