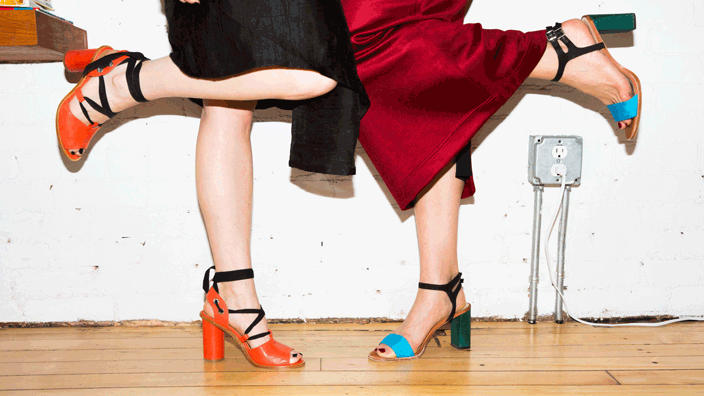 Career
The Best Eco-Friendly Brands That Makes Us Feel Both Chic and Smug
The co-founders of The No.29 are changing the way we shop for the better.
Alec Kugler
When you think about sustainable shopping, do images of hemp sandals and homemade lavender body oils come to mind? Unfortunately, this outdated idea of earth-friendly, ethically sourced products still defines what we think of the sustainable fashion and beauty markets. For public relations vets Erin Allweiss and Melody Serafino, that sparked an idea for
The No. 29
, their New York communications firm that focuses on chic brands with a mission. Their client roster makes for a shopping list your best-dressed eco-savvy L.A. friend would be asking for:
Veja shoes
,
Ilegal Mezcal
,
Devialet
speakers,
ANTHOM
clothing,
Snoo
cribs, and
Nuraphones
headphones.
"We saw that there was an opportunity to combine art and impact," explains Allweiss when I meet with her and Serafino at a client's SoHo loft. They're preparing for a lunch meeting to promote aquaculture, a catchy name for sustainable farmed fishing. "We couldn't find a firm that was doing that, so we created our own."
Says Serafino, "I think now 'impact' is such a buzzy word. We hear about it because of what's happening in our political landscape, but we've been doing this for almost five years now, and we've always felt drawn to that in some way."
---
At the mention of politics, I ask whether the current administration has had a significant impact on the way they do their jobs. Both wholeheartedly concur. Allweiss, who had previously worked on Capitol Hill before moving to New York eight years ago, explains, "After the election, I think people want to know where brands can step in when government isn't doing its job or is actually being problematic.
Ilegal Mezcal
, for example, has their 'Donald Eres Un Pendejo' campaign. But it's not just marketing—they're doing so much work on immigration. It's really fun to work with people who are taking a very public stance at a moment when the public seems to want something more from companies and institutions."
Serafino elaborates, "Perhaps we were all a bit complacent before. So now it feels like if you're not being vocal, if you're not incorporating some of these elements into the way you do business, you're going to be left behind." With consumers growing more educated about the origin and formulation of everything from
their jeans
to
their moisturizer
, the push for brand transparency is undeniable. "There's an expectation around transparency, and I think social media goes a long way in helping people to see behind the curtain," says Serafino. "We're working with [the]
Natural Resources Defense Council
on identifying factories in China where some of the biggest fashion retailers make their products and figuring out what their environmental impact is. Both brands and consumers alike want that information."
Allweiss agrees. "We don't want to participate in the 'green-washing' of things.
Veja
is doing it the right way from start to finish. If people don't necessarily care about [these] issues, they'll see the beautiful design and just want the sneakers. But then people who are doing their research are like, 'Oh, they're using recycled plastic bottles
to make shoes
.'"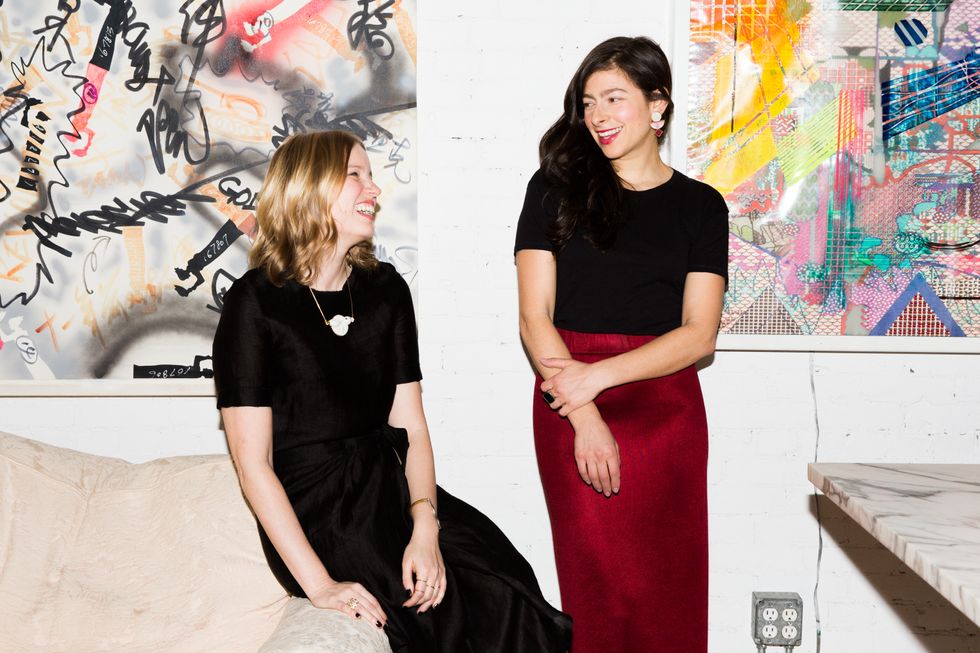 With
mezcal
, sneakers, baby cribs, and premium French speakers on their roster, among many others, Allweiss and Serafino—who split their time between New York and Paris, where several of their clients are based—are rapidly redefining what ethical shopping means and what that customer looks like. "People who care about sustainability or fair wages are going to know which brands to orient themselves towards," says Allweiss. "For people who don't necessarily know about this or care, hopefully [these brands] bring [them] into considering sustainability in a different way. It can be beautiful; it's not just a hemp sack."
To encourage the next class of sustainability-minded entrepreneurs, I ask what advice the young founders would give to their fresh-out-of-college selves. "What I thought was going to be my dream job wasn't," says Allweiss. "Figure out the teams that you want to work with, too. Who are the people that you want to model yourself after? Who have created careers for themselves that feel inspiring?"
"Thinking about long-term relationships is really important," says Serafino. "Don't just follow up with people when you need something from them; keep an ongoing relationship. Grab coffee with them, just to hear how they're doing. So not every time you reach out to them you're expecting something in return, but it actually becomes a symbiotic relationship." In other words, you know,
give
a little.
Want more stories like this?
This Mezcal Brand Is Taking On Trump and Redefining Drinking Responsibly
This French Sneaker Brand Will Make You Rethink the Fashion Industry
24 Swimsuits We Can't Wait until Summer to Buy