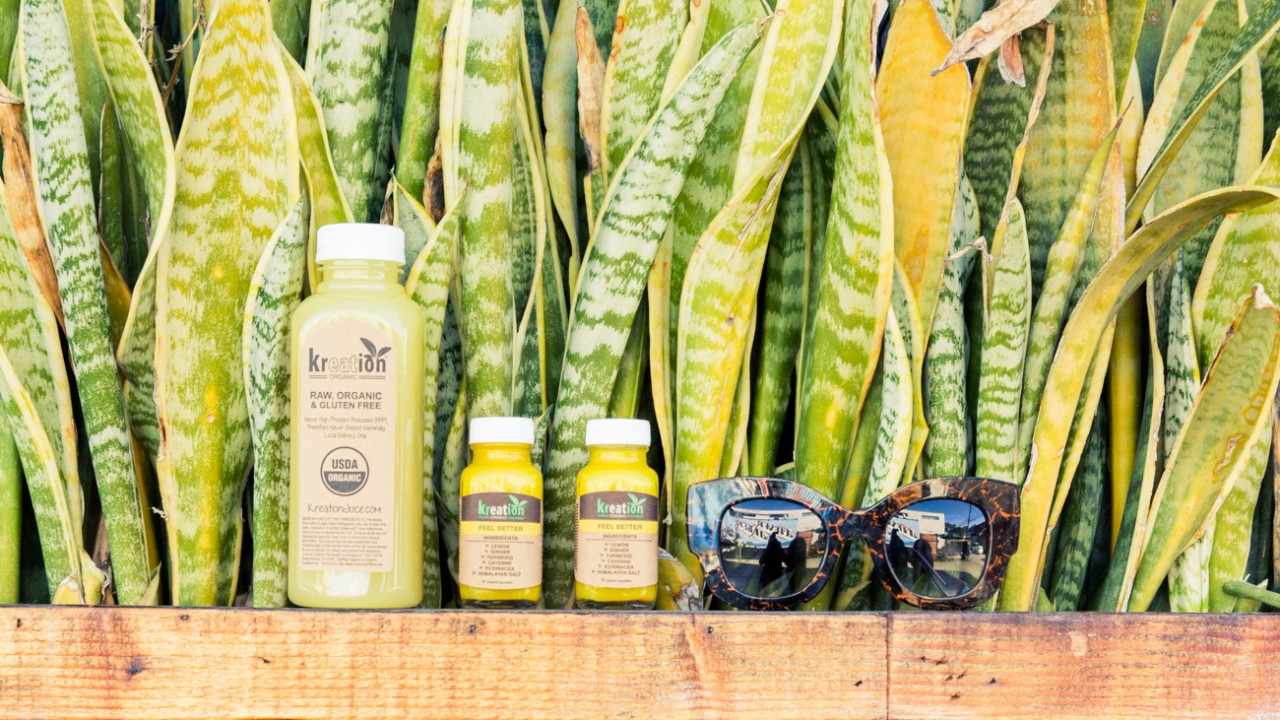 Inside 5 of California's Most Extreme Detox Destinations
Including one that made Oprah cry and Julia Roberts run away.
Don't get us wrong—there are still many celebrities for whom yacht-hopping, island-renting, and private jet-setting is a thing. But there are equally as many, if not more, who routinely pass on exotic, over-the-top getaways for something we'll call luxe deprivation (and no, we don't mean glamping). We're talking weigh-ins, raw-food diets, Epsom-salt cocktails, vomit-inducing hikes, colonic irrigation, and all the other forms of semi-abuse celebrities sign up for when they check into one of California's luxury wellness retreats. To find out what exactly goes down at these exclusive resorts (and just how much they'll cost you/your life), we did some digging into five of the West Coast's most extreme detox destinations, from a juice-only fasting spa in Desert Hot Springs, to a no-frills boot camp that made Oprah cry (yes, really).
The stories that come out of this place are insane, from Rebel Wilson's weight loss, to Lea Michele's former romance with Ranch trainer Matthew Paetz. But perhaps the most shocking thing we've ever heard about the Ranch at Live Oak is the sheer amount of exercise guests must submit to while they're there. A day starts with the sounds of Tibetan chimes at 5:30 AM, followed by a one-hour morning stretch, a light breakfast, a crazy-steep four-hour hike through the Santa Monica Mountains, and three hours of strength training and yoga. You'll refuel on meals free of wheat, sugar, dairy, caffeine, and alcohol (think chickpea-and-onion salad, parsnip puree, and Epsom-salt cocktails). A daily deep-tissue massage, a one-hour nap every afternoon, and an eight-thirty bedtime are the only somewhat redeeming aspects of the program.
Price: Approximately $7,800/week
From the website: "On our [four-hour] morning hikes, you will receive a small handful of almonds (generally about 6) … to help replace electrolytes and fuel the body."
You'll subsist entirely on a liquid diet of green juices, lemon water, and veggie soups while at We Care—a holistic fasting spa that has Liv Tyler, Heidi Klum, and Donna Karan among its fans—but the numbers speak for themselves: Guests lose an average of seven pounds per week, the resort has a return rate of 85 percent, and rooms are usually booked a year out. The juices are supplemented by a range of treatments ranging from lymphatic stimulation to daily colonics ("an important cornerstone of your cleanse")—plus, soaks in hot mineral pools, yoga and Pilates classes, and nightly Transformational Fire Ceremonies (we can only imagine).
Price: Approximately $2,800 per person for a six-day stay.
From the website: "Clear the negative energy that has been blocking you!"
While the name of this retreat conjures images of chakra cleanses and endless chaturangas, its militaristic fitness program is not unlike what you'd expect to find at a fat camp. Julia Roberts is reported to have fled the camp after a few days, Gwyneth Paltrow shed 10 pounds in a week, and Oprah supposedly cried (CRIED!) because of the dawn-to-dusk schedule, which combines daily 18-mile hikes, weigh-ins, hours-long gym, dance, and strength training, and 1,000-calorie-per-day raw-food meals that are eaten with chopsticks (to slow down the eating process—seriously). As for the digs, the accommodations and bathroom facilities are all shared, and there are no phones, internet, or TV allowed.
Price: $5,800/week
From the website: "You can easily lose 5 to 10 pounds a week if your goal is weight loss."
If you're miserable and starving, you might as well be comfortable, right? That's seemingly the logic behind Cal-a-Vie, an upscale European-inspired health resort whose interiors—all French tapestries, priceless antiques, and 16th-century stone fireplaces—exude Louis XVI grandeur. Not that you'll spend much time lounging or taking in the scenery (citrus groves and lavender fields, if you were wondering). During your visit, you'll adhere to an intense fitness and nutrition program that includes morning hikes, strength training, yoga instruction, nutritional lectures, and calorie-controlled meals. If you slack, a 5:1 staff-to-guest ratio will ensure it's not for long.
Price: $9,550/week
From the website: "Quiet your mind in our labyrinth."
At this Laguna Canyon boot camp, a yogi and his wife, a former model and CHANEL ambassador, will guide you through exhausting days filled with power yoga, 5- to 11-mile hikes through terrains with 1,200-foot climbs, weight-lifting sessions, and Tai Chi instruction. You'll eat no more than 1,200 calories per day, drink absurd amounts of hot lemon water, and sip savory veggie broth every night during "cocktail hour." Your reward? Facials, massages, Jacuzzi time, and a dropped pant size.
Price: $5,800/week
From the website: "All our dishes are made with love."