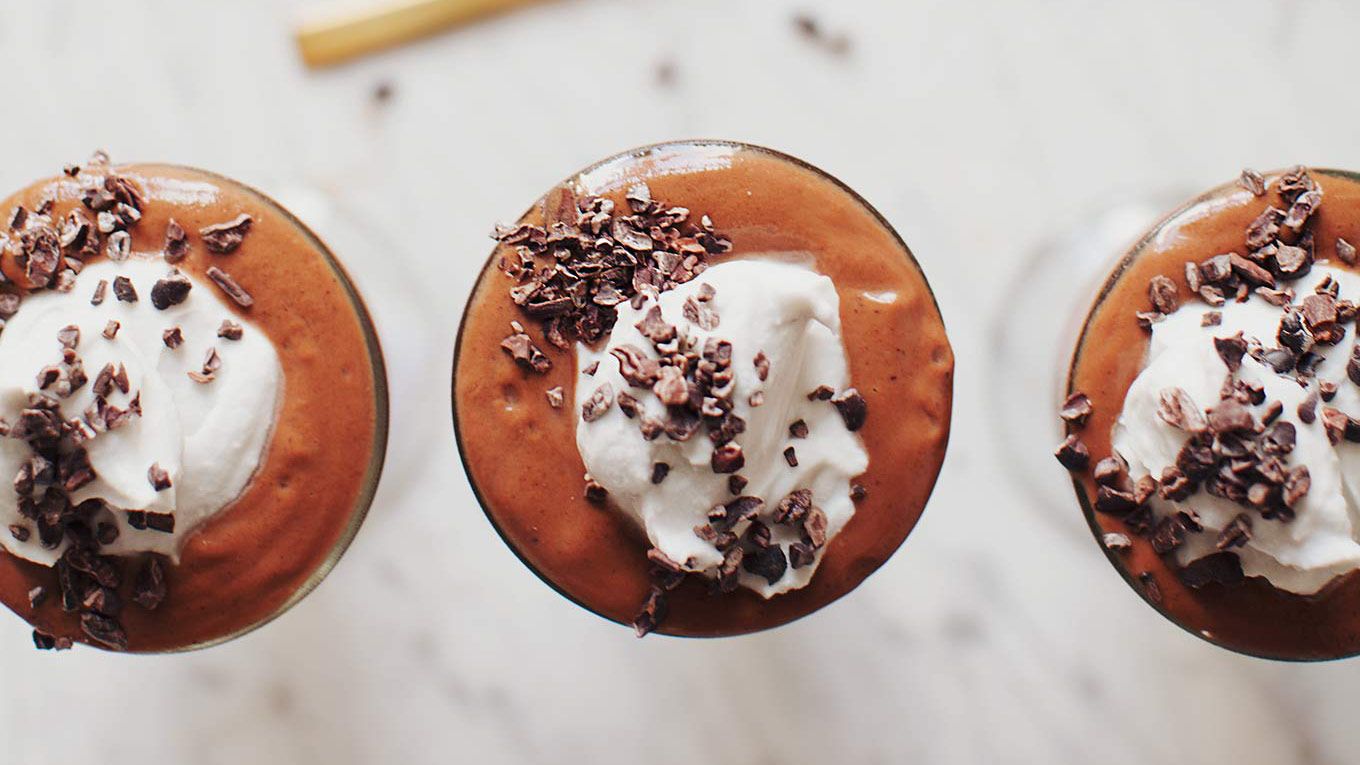 Food
In a healthy way. Featuring your favorites like matcha and pumpkin spice, obviously.
Sometimes we want to put away the egg,
avocado toast
, and
smoothie breakfasts
we fall back on during our nine-to-five and swap out for something to satiate our sweet tooth. Can you blame us? Yet indulging in the most important meal of the day can throw your entire day, nay, week, of healthy eating off kilter. Unless, of course, you have a friend like a holistic nutritionist and certified nutritional practitioner and
My New Roots founder
Sarah Britton
 on speed dial to cull together the most delicious, sweet, and, yes, healthy dessert recipes you can eat right when you wake up.
---
Ingredients:
2 cups rolled oats, gluten-free if desired
1 cup pumpkin seeds
1 1⁄2 cups unsweetened puffed rice cereal (rice, millet, quinoa, etc.)
1⁄2 cup dried fruit (raisins, dates, figs, prunes, goji berries), roughly chopped
1⁄4 tsp flaky sea salt
1–1 1⁄2 tbsp matcha green tea powder (to your taste)
1⁄3 cup brown rice syrup
3 tbsp maple syrup
1⁄2 cup tahini
2 tbsp coconut oil
1 tsp vanilla extract
Directions:
1. Preheat oven to 325°F/160°C. Combine oats and pumpkin seeds on a baking sheet, and bake for 10-15 minutes, stirring once or twice, until the oats are golden and have a nutty aroma.
2. In a small saucepan, combine the brown rice syrup, maple syrup, tahini, coconut oil, and vanilla. Whisk to combine. Do not overheat.
3. In a large bowl, combine the cooled oats and pumpkin seeds with the chopped dried fruit, rice puffs, salt, and matcha. Pour the wet ingredients over the dry ingredients, and stir quickly to mix.
4. Pour the mix into a brownie pan lined with plastic wrap or baking paper. Press the mixture firmly, especially into the corners. Place in the fridge for a couple hours to firm up, then remove from fridge and slice into bars. Keep leftovers in the fridge for up to two weeks.
Ingredients:
2 cups frozen cauliflower florets
1⁄3 cup pitted dates
6 tbsp raw cacao powder
approx. 1 1⁄2 cups plant-based milk (I used oat milk)
handful of ice cubes (made from either plant-milk ice or water)
Optional ingredients:
pinch of vanilla powder
coconut cream (from the top of a can of coconut milk)
cacao nibs
handful of soaked cashews
protein powder
Directions:
1. Place all ingredients in a blender and blend on high until smooth. Add more liquid if necessary (mixture should be relatively thick).
2. Top with coconut cream and cacao nibs, if desired. Enjoy immediately.
Ingredients:
1⁄4 cup milk of your choice (nut, seed, goat, rice…)
6 tbsp coconut oil, melted
6 tbsp pure maple syrup
1 tsp pure vanilla extract
2 cups pumpkin puree (I used 1 small Hokkaido pumpkin of 2 lbs)
2 cups wholegrain spelt flour
1 tsp baking soda
1 tsp baking powder
1⁄2 tsp fine grain sea salt
2 tsp ground cinnamon
1 tsp ground cardamom
1⁄2 tsp freshly grated nutmeg
1⁄8 tsp ground clove
1 cup walnuts, roughly chopped (substitute with any other nut or seed, if desired)
1⁄2 cup chopped dark chocolate (optional, but delicious)
fresh honeycomb (from an organic source, if possible)
flaky sea salt to garnish
Directions:
1. If making your own pumpkin puree, preheat oven to 400°F/200°C. Slice the pumpkin in half, scoop out the seeds, and place on a baking sheet cut sides down. Roast until soft, about 30 minutes (time varies depending on the size of your pumpkin). When cool enough to handle, place both halves in a food processor and blend on high until as smooth as possible (for extra nutrients and ease, try to find a pumpkin with edible skin, such as Hokkaido).
2. Reduce oven to 350°F/175°C.
3. Line a standard loaf pan with baking paper, or lightly oil and dust with flour, shaking out excess (a silicon loaf pan works well too).
4. Put the milk, oil, maple syrup, vanilla, and pumpkin puree in a blender, and blend until smooth.
5. In a large bowl, combine dry ingredients. Add pumpkin mixture and combine using as few strokes as possible. Fold in nuts and chocolate.
6. Pour batter into loaf pan and smooth the top. Bake until a toothpick inserted in the center comes out clean, about 60 minutes. Remove from loaf pan and let cool on a wire rack.
7. To serve, toast or grill slices of the pumpkin loaf until warm and crusty. Slice a portion of honeycomb, let sit on the warm bread until very soft, then smash with a knife, sprinkle with good, flaky sea salt, and enjoy.
Want more healthy recipes?
These 5-Ingredients-or-Fewer Recipes Are Made for Us Lazy Humans
What a Model with a 6-Pack Eats for Breakfast
The Unexpected Way to Cure Your Hangover