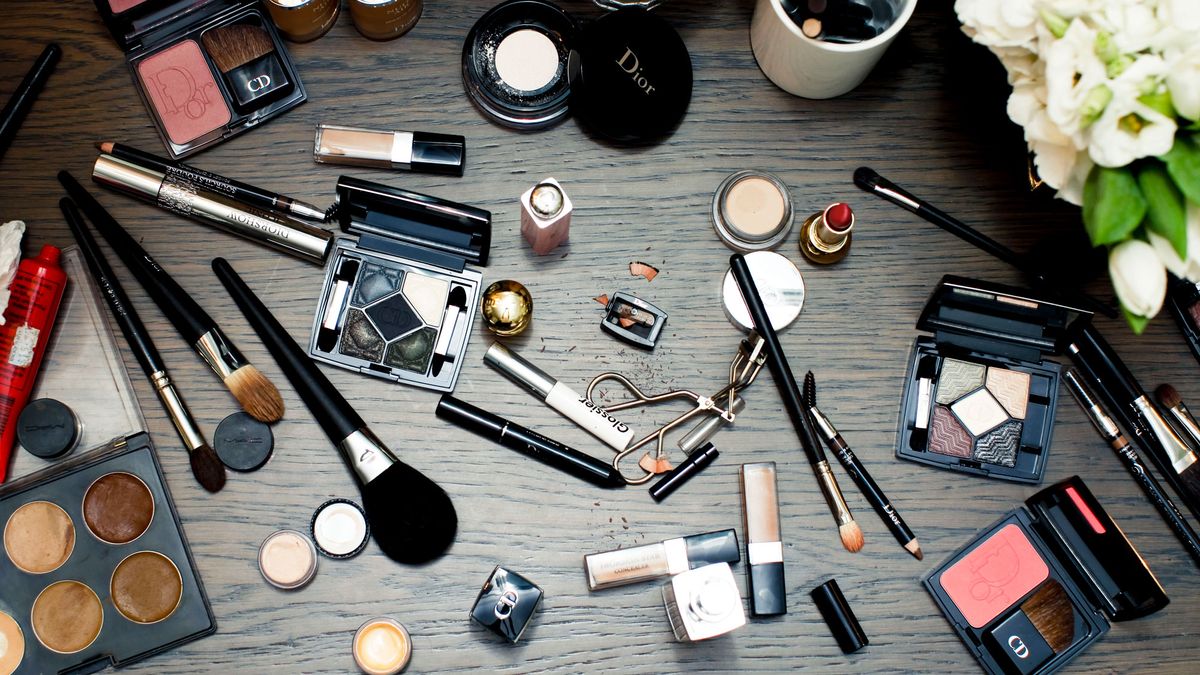 Makeup
What to keep and what to toss, according to six experts who tend to Selena Gomez, Khloé Kardashian, and Anna Wintour.
Look inside any twenty or thirtysomething's medicine cabinet, and you are
sure
to find an assortment of
abandoned beauty products
. Each year, the industry tries to entice us with newer, better, and faster formulations and tools to help us look our best.
But honestly—do we really need them? Trends come and go, so should we opt in to
all
of them? We spoke to a handful of A-list experts to help us decipher what
really
deserves real estate on your counter and in your makeup bag, and what you should chuck. Here's to a little breathing room in your bathroom!
---
Toss:
Separate Day and Night Moisturizers
"I'm not a big fan of separate day and night moisturizers," Czech explains. "I recommend getting one great product that you can use in the morning and at night. However, during the winter it is important to use an oil-based moisturizer during the day."
Try:
All-in-One Facial Moisturizers
"This
facial cream
contains 80 percent hyaluronic acid, 10 percent lipids, and 10 percent proteins," explains Czech. "It deeply hydrates and can be used as both a daytime and nighttime moisturizer—just make sure to apply an SPF on top during the day."
Toss:
All-in-One Shampoo-and-Conditioner Combos
"They don
'
t clarify the hair and tend to make the hair limp and under-conditioned," says Oliver.
Try:
Separate Shampoo & Conditioner
"Redken's
All Soft shampoo
and
conditioner
is [a] gentle cleaning and conditioning combo that helps soften dry, brittle hair," shares Oliver. "One of its best benefits is that it is a detangler for all hair types."
Toss:
Skin-Cleansing Instruments
"Some of my patients have told me they developed rashes and infections from using [their skin-care brushes)," says Dr. Wu.
Try:
Muslin Cleansing Cloths
"You can
use them
to cleanse, tone, and remove makeup," shares Dr. Wu. "They're more hygienic than a brush, gentler than a washcloth, and more eco-friendly than cotton pads—just toss them in the washing machine."
Toss:
Faux Lashes or Lash Extensions
"Lash extensions are a hit right now—and they're addictive—but [they] can wear down your beautiful lashes," explains Aunique.
Try:
Lengthening Mascara
"Give your lashes a rest from extensions every three months to save them, and use mascara instead," explains Aunique. "My go-to mascara for myself and clients is
Dior's It-Lash Mascara
; the color is vibrant, and the brush is known for giving maximum volume and length."
Toss:
Powder Highlighters
"Personally, an overdose of powder highlighter looks like amateur hour," explains Anthony.
Try:
Highlighter Kits
"I'd recommend
SMASHBOX L.A. Lights blendable lip and cheek color
[as an alternative to powder]. My favorite is Hollywood & Highlight and Mulholland Mauve," says Anthony.
---
Who: Melissa Murdick, Celebrity and Informational Makeup Artist
Client: Selena Gomez
---