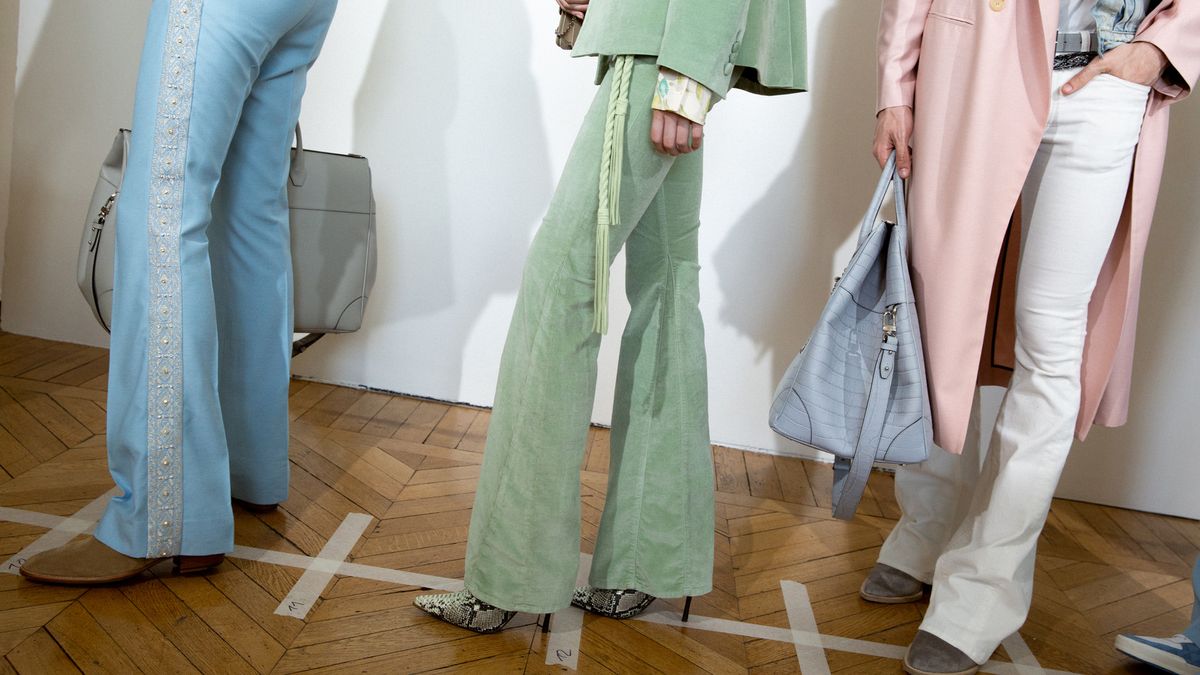 Fashion Week
We had exclusive access.
Alec Kugler
We were pleasantly surprised to find ourselves in a sea of pastel pinks, seafoam, and blues when we stepped backstage at
Mike Amiri
's spring 2020 show this past week in Paris. It was men's fashion week, and if we're being honest, we had expected the collection to be darker, grungier, and more distressed—as eponymous with Amiri—but this season he seemed to have stepped away, opting for lighter, I'm-on-my-way-to-a-chic-'70s-festival vibes instead.
Set at Musée des Arts Décoratifs, models sashayed down the runway in brocade suits, flowing dresses, and crushed velvet coats. In their hands were oversized luxurious handbags and rolled-up blankets on leather straps. Naturally, the collection still had nods to Amiri's rock-'n'-roll taste, with suede vests thrown over dresses, croc-embossed leather jackets over crochet shirts, and suede boots on the feet of many models. Post-show we chatted to Amiri about this inspiration and all other details surrounding the show and the collection.
---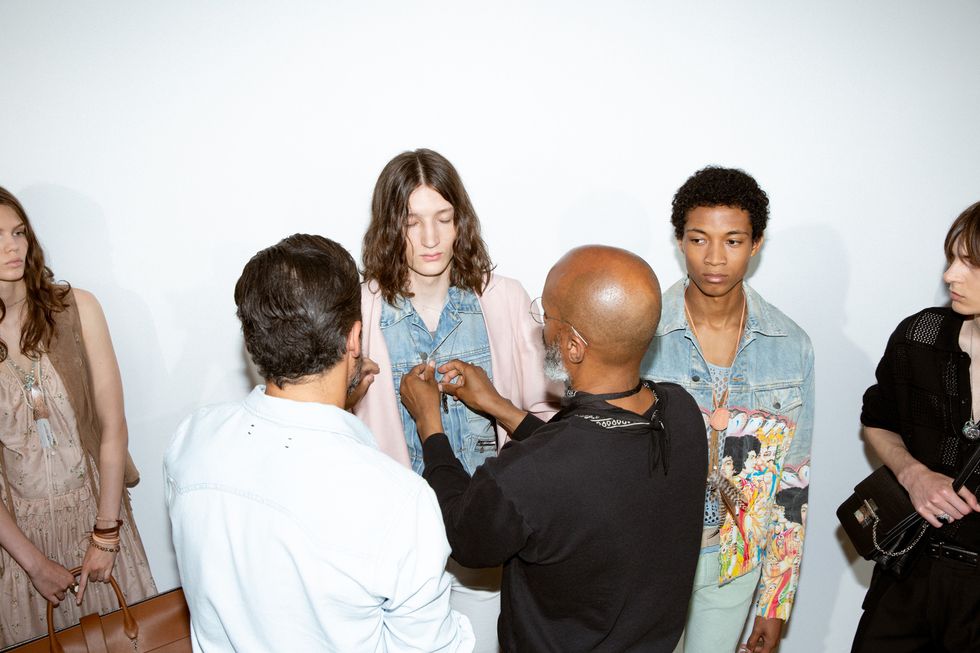 His first memory with fashion:

"As a teenager, I cut up my favorite Mötley Crüe t-shirt and paid my friend $10 to have his mom sew it on the back of my Levi's trucker jacket."

His entire career has led up to this moment:

"[I worked on the collection for] about five months technically, but in reality, it's the result of all the things I've learned in the last fifteen years. All those techniques and skills have come together to inform this collection.

"[It's] a contemporary take on elevated California rock 'n' roll. The collection is inspired by the spirit and energy of Woodstock '69, filtered through my own West Coast roots. It's a celebration of peace through togetherness, love, and a deep connection to the heart of nature."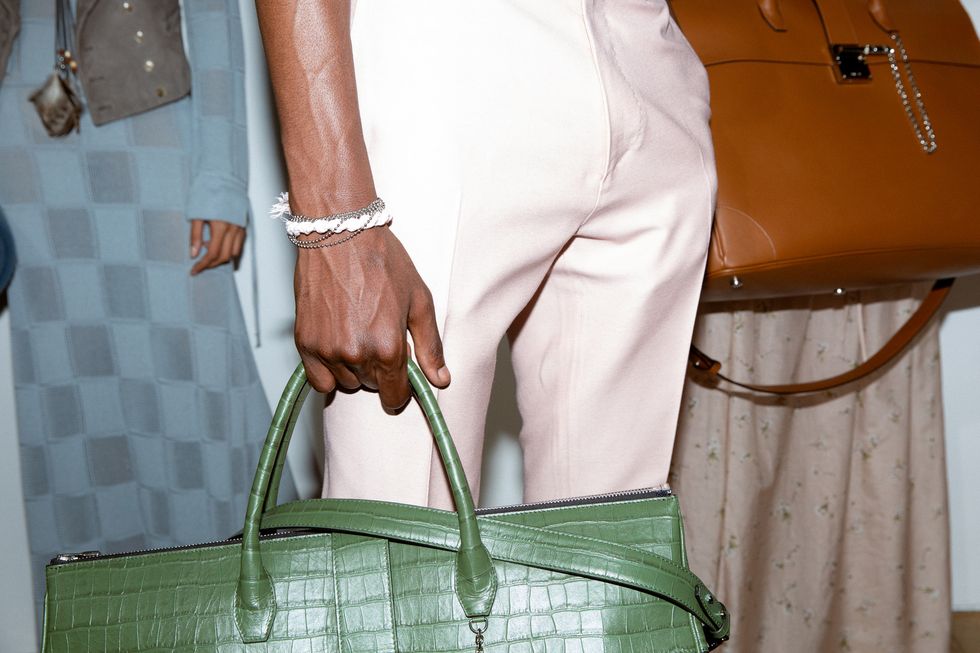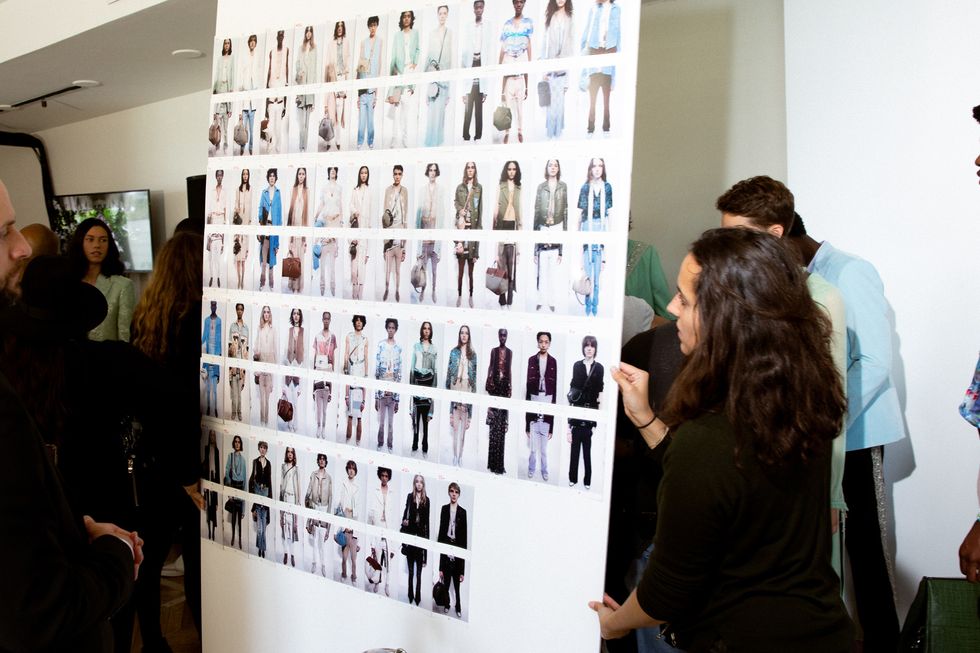 The influences behind it:

"The collection takes inspiration from the musicians who played Woodstock '69. From Jim Morrison to Janis Joplin, Hendrix, Santana, and The Grateful Dead, and also the collective ideals and liberation that emerged from such a trailblazing counterculture festival. I wanted it to encapsulate the feeling of the morning after, waking up and digesting this incredible event you'd just witnessed."

The materials used:

"There are lots of suedes, pastel hues, and chiffon—romantic textiles that have a relaxed feel. We created louche silk knits and crochet techniques as a nod to artisanal craft, and in terms of tailoring, we aimed to create a contemporary silhouette that was slightly looser with a kick flare ankle, acting as an update on an iconic '70s fit."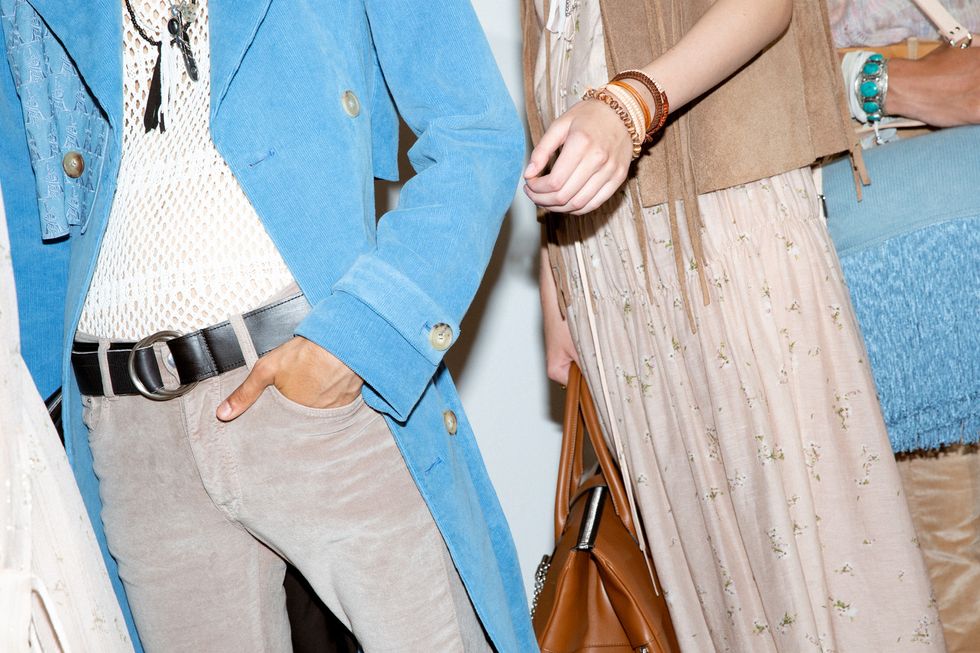 His favorite piece from the collection:

"Probably the denim trucker jacket we created with original airbrushed imagery authorized in cooperation with the Hendrix estate, that's a really special piece for us."

On the location for the show:

"I wanted somewhere very open, elegant, and light. Not many shows are allowed in the Musée des Arts Décoratifs, so we were able to really create a new experience and environment."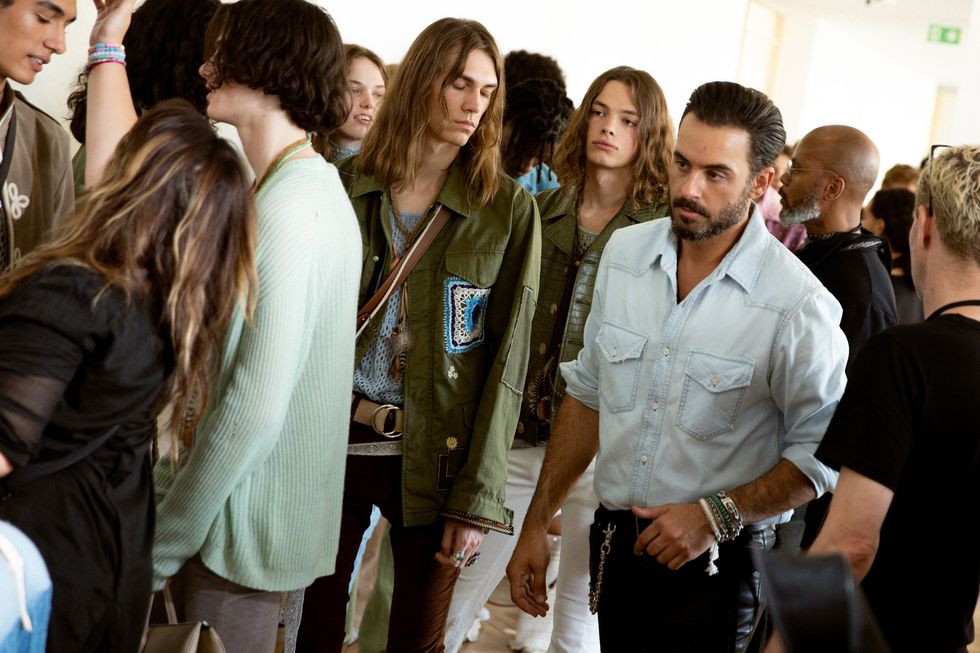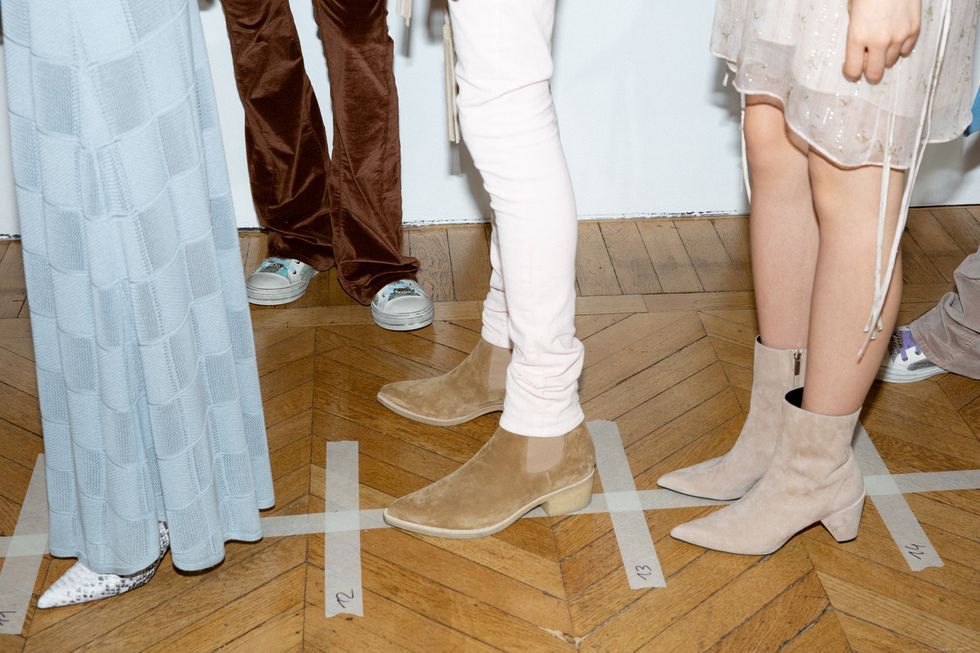 The soundtrack for the show was carefully curated:
"It shifted through four defining Woodstock songs: Bobby Womack's 'California Dreamin,' Curtis Mayfield's 'Freddie's Dead,' The Doors' 'Touch Me,' and Led Zeppelin's 'When the Levee Breaks.' Then, for the finale, we chose The Beatles' 'While My Guitar Gently Weeps.' The tracks echo the four different movements of the collection while being a celebration of Woodstock's diversity."
What he hopes people took away from the show:
"I'd like them to see the evolution of the brand and walk away with a more complete understanding of the Amiri world we are creating here."
What he wants to be remembered by:
"I'd like to be remembered for being the first independent luxury fashion brand from L.A. I also hope to inspire others to see that in the new world of communications, all is possible if [you] dream and work."
Want more stories like this?
So, We Made Sunglasses with Karen Walker
15 Headbands to Up Your Hair Accessory Game
Geraldine Lustgarten Is Bringing Minimalism to Colombian Design