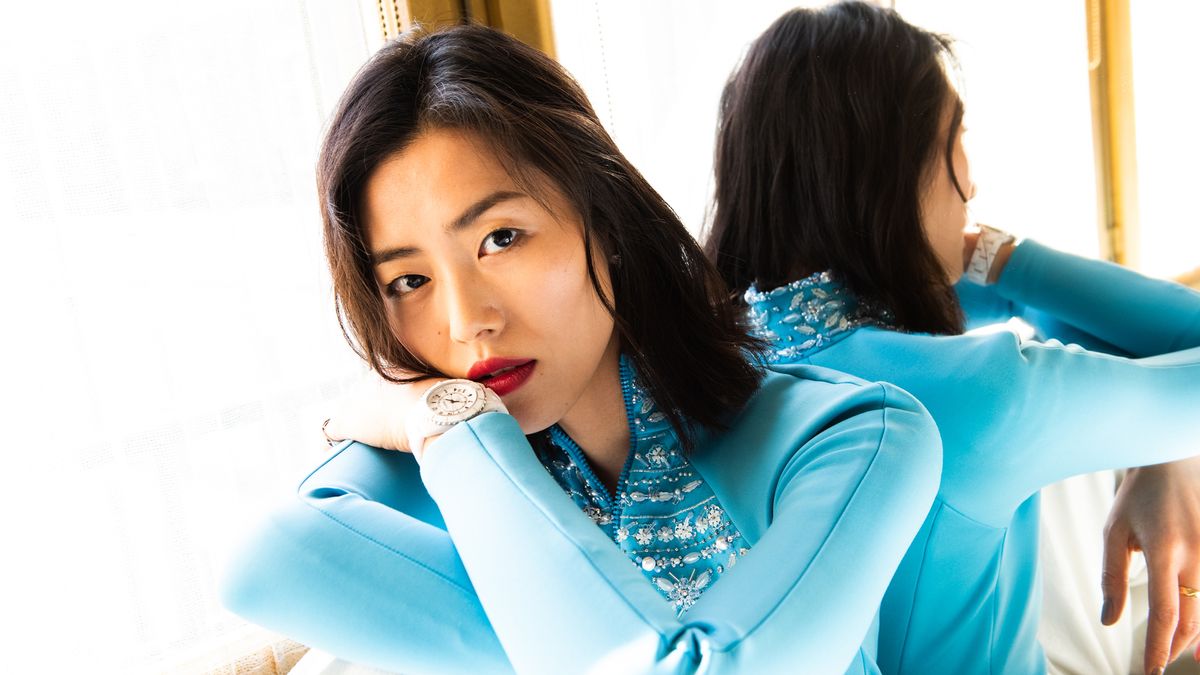 Models
How Liu Wen Preps for an Event
With lots and lots of CHANEL, of course.
Stephanie Mark
Touching down in Paris for only 48 hours means we had to get our priorities straight—we had a lot to do in a small amount of time. For one, we had to attend the
CHANEL Cruise 2019/20 show:
 check. Then, lunch at Hotel Costes: check. Get ready with international supermodel
Liu Wen:
 CHECK! We visited Wen in her hotel room while she was prepping for the launch party of CHANEL's new J12 watch. A favorite of the house, she is one of the many star-studded faces in the campaign. In between blowdryers and makeup brushes, Wen broke down her history with the brand, her skin-care routine, and how she spends her free time, all before we jetted across Place Vendome just in time for the party to start.
---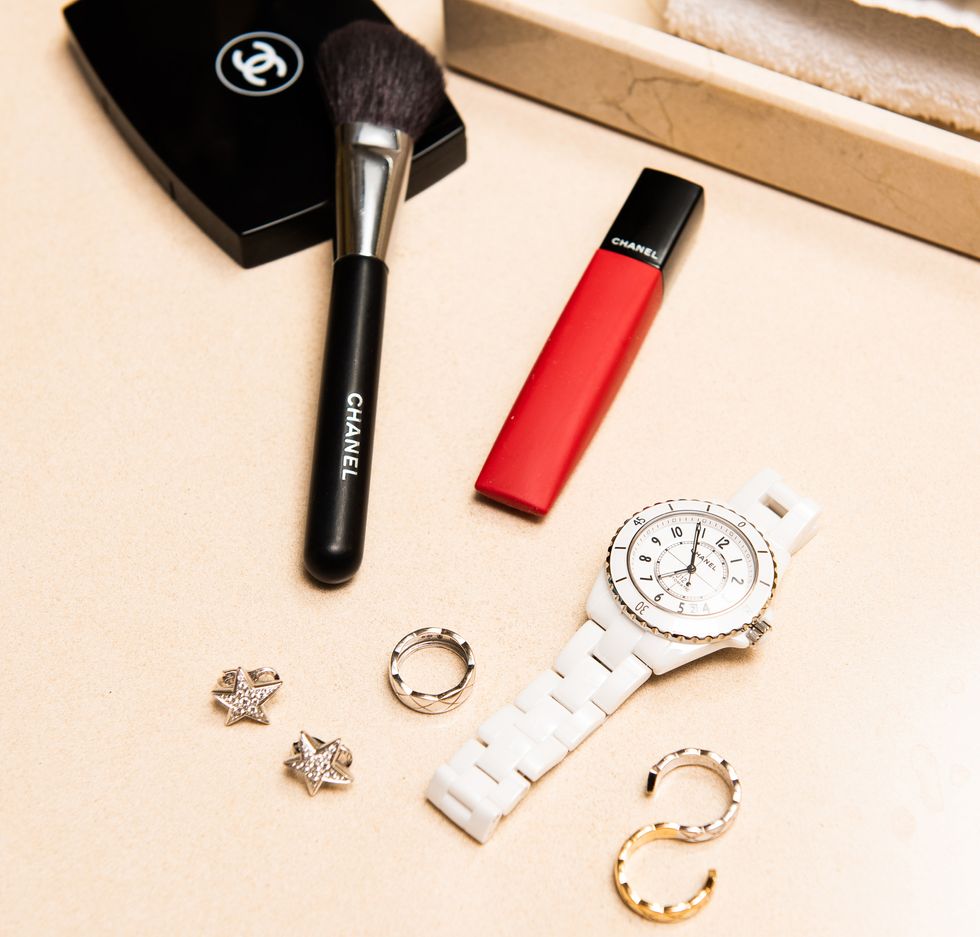 On her relationship with CHANEL:

"I feel like my relationship with CHANEL is that of a teacher and a student. Ever since I started in this industry, I've learned a whole lot from the brand and its team members—not only about fashion trends, but also the spirit of perfecting a craft. My first time on the CHANEL runway was in 2008—I hadn't been an international model for very long, and I already received such an opportunity and start. It was a wonderful honor and a great moment of happiness for me back then, because I felt like my hard work was recognized and the challenges I went through were all worthwhile."

On how she got into modeling:

"It was purely accidental. Because I was so tall from a very young age, I always slouched. My parents hoped that entering me into a modeling contest would help adjust my posture... Then, step by step, I gradually started an actual career."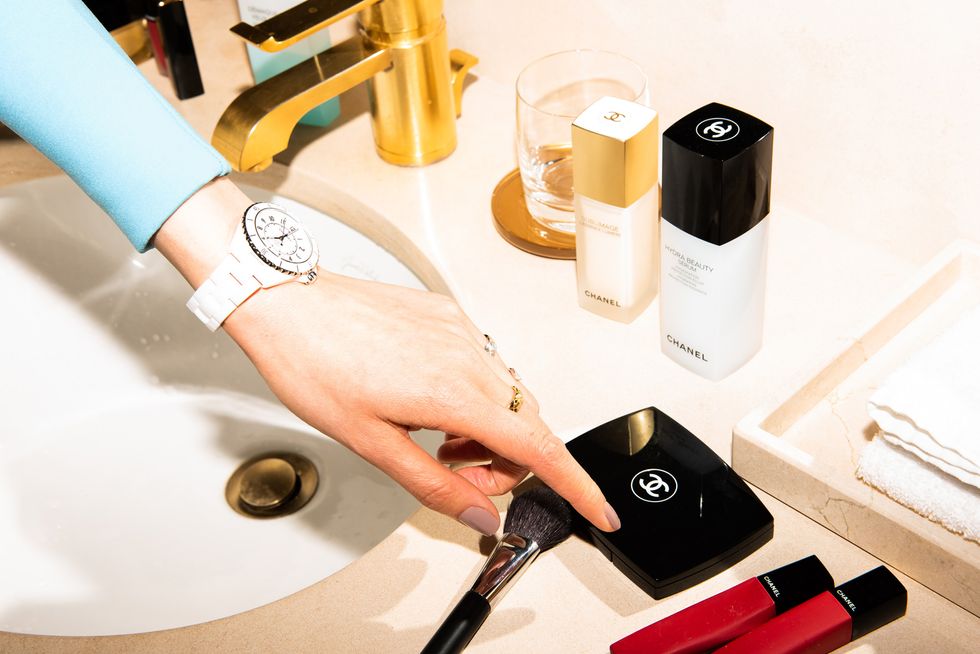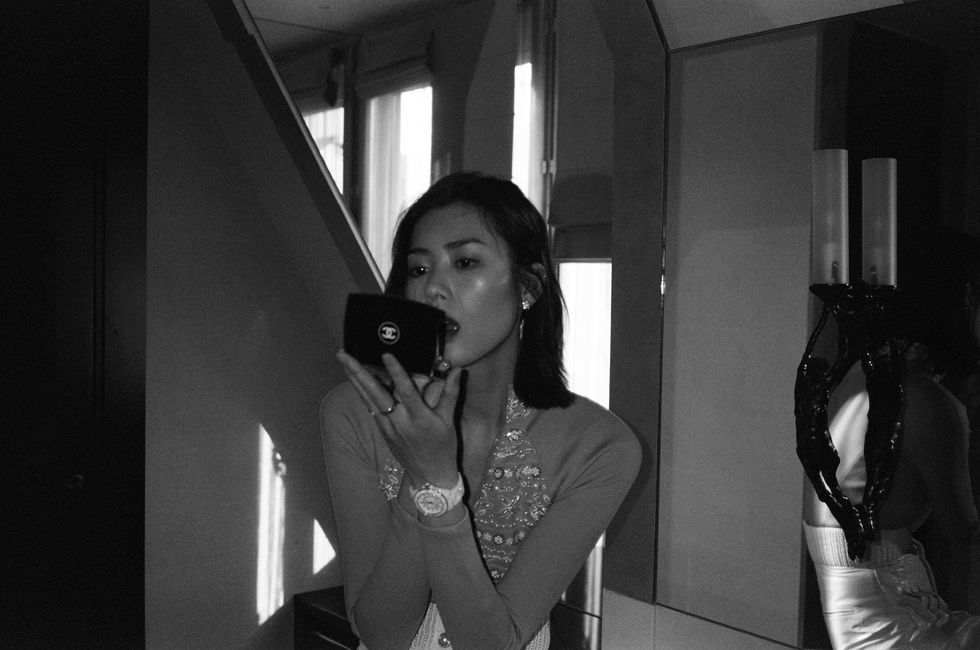 On combating jet lag:

"Dealing with time-zone changes and jet lag is definitely one of the hardest parts of the job, but I have a few ways to help conquer them:

1.) "If I feel really tired at any point and actually have time to spare, I just drop everything and take a nap (long or short). As long as I get enough sleep in a day, I can still function whenever I need to function.
2.) "Eat lots of fruit and juices to help your body's overall nutrition intake and digestion.
3.) "Take long, hot showers to help myself wake up.

"There are other tricks also, but these are my main three."

On staying organized while jetting around the world:

"Organizing my luggage well is one of my priorities. As I'm packing, I always consider everything on a mental checklist of mine: what activities I will be doing on this trip, what kind of weather I will encounter, who might I meet, etc. Going through that list helps me be thorough yet efficient at the same time. When I arrive at a destination, I always turn the dial on my watch to the proper time, which helps my mood adjust to the new destination as well. When I arrive at my hotel or apartment, I always unpack my items and lay them out one by one—almost like a ritual—especially in the bathroom where I place all my CHANEL beauty items and jewelry."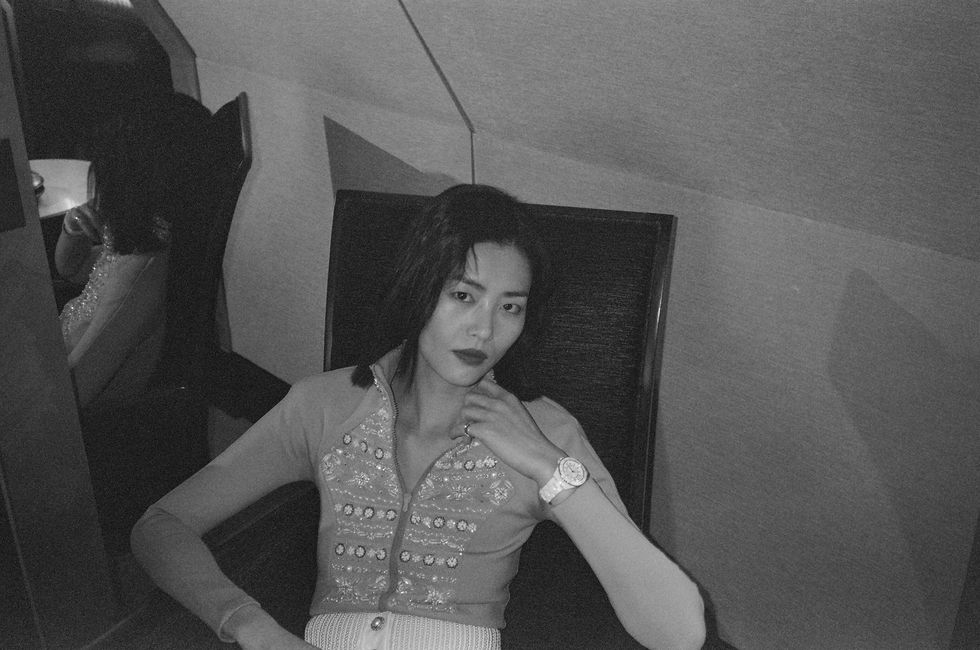 On in-flight and hotel beauty routines:

"Face masks and eye cream are the most important on a plane. I also apply a face mask whenever I arrive at a new hotel room before I start to unpack. Keeping my skin clean and moisturized are absolute musts!"

On how she spends her free time:

"I just love to stay home and enjoy having to do nothing! I usually put on some music and clean my apartment until it's spotless. Then it's a lot of self-care routines, not only physical, but mental as well—anything to keep my mind in a relaxed and comfortable state."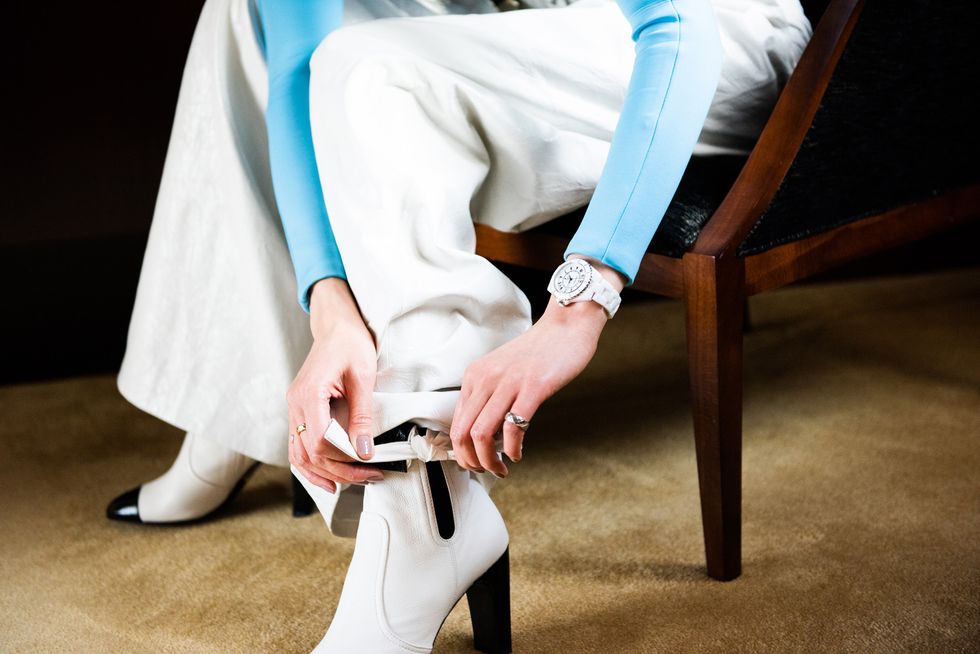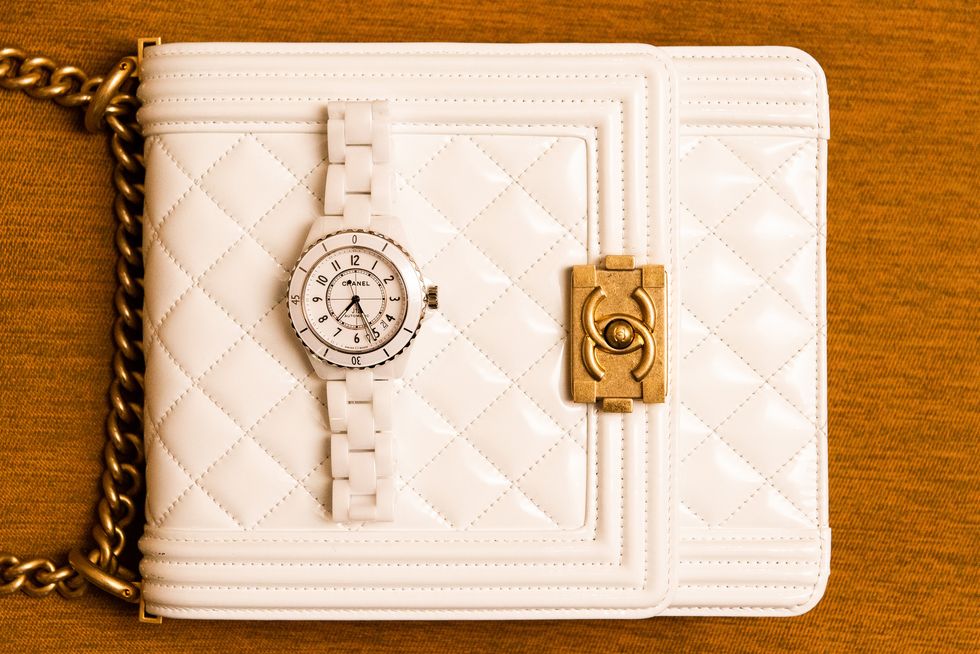 On her ideal day in Paris:
"First, to walk along the Seine river and watch the happy expressions of tourists from all over the world. Then, finding a random small caf
é
on a side street and [enjoying] a cup while appreciating the baroque architecture all around me shift with any changes in sunlight. Lastly, heading to a Chinese restaurant to feast—Paris has so many great spots."
On her favorite way to accessorize an outfit:
"Even though I don't like to plan things out, I do pay very strong attention to managing my time. This is why one of my favorite ways to accessorize has always been adding a watch. Not only is it an embellishment, it's also something that reminds me of what I need to get done and how I can best prepare each step. In recent years, I don't think I've ever forgotten to wear a watch in my personal time!"
Want more stories like this?
Inside CHANEL's Resort 2020 Show in Paris
Actress Ella Hunt Shares Her First Fashion Memory
Aleali May on Her Start in Fashion and Relationship with Louis Vuitton