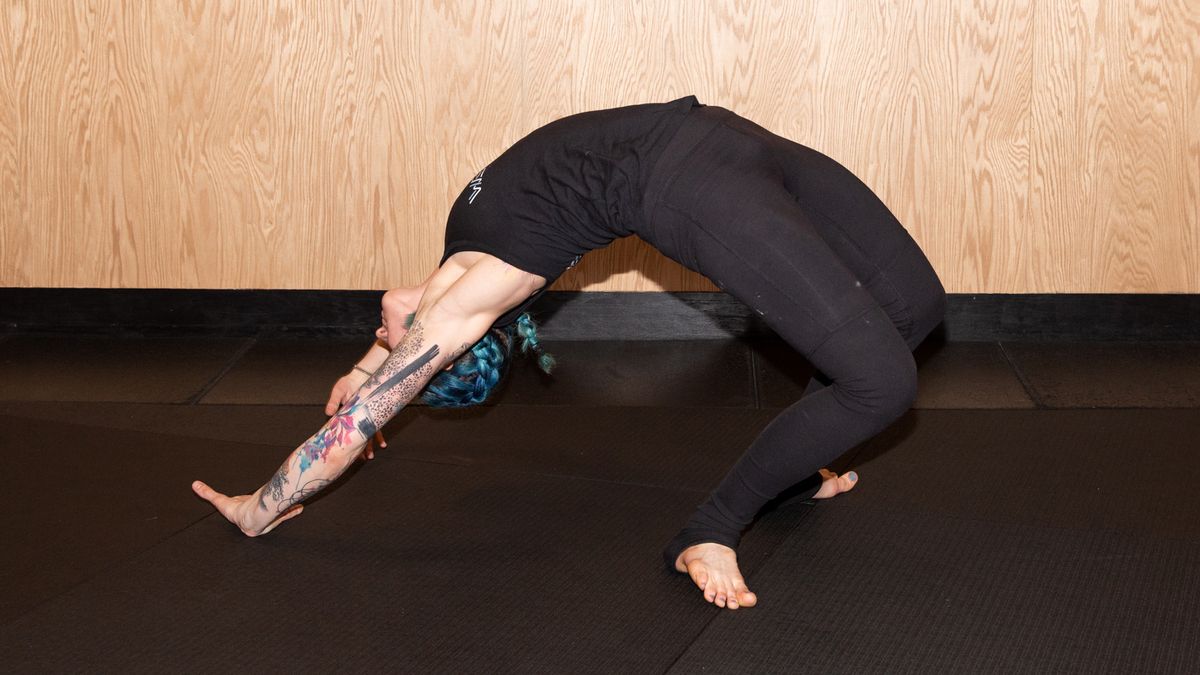 Fitness
5 Exercises That Will Make You So Limber, You'll Backbend as a Party Trick
And will strengthen and tone, too.
Alec Kugler
Lately we've grown tired of the standard sit-up and push-up exercise routine, and so have our bodies, which means it's time to switch things up, and, you know, kick it up a notch. We went to Lauren Brunt, head coach at New York
–
based training gym 
Will Space
to create a workout for us that not only targets those smaller muscles and connective structures, but keeps us interested from warm-up to cool-down. Follow along with us below.
---
---
Move #1
Rotational Backbend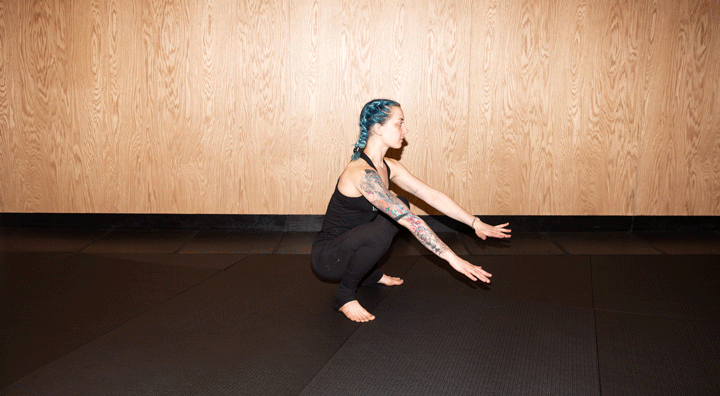 "Rotate from a deep squat position into a backbend. Then back into the deep squat."
---
Move #2
Elevated Pancake Good Morning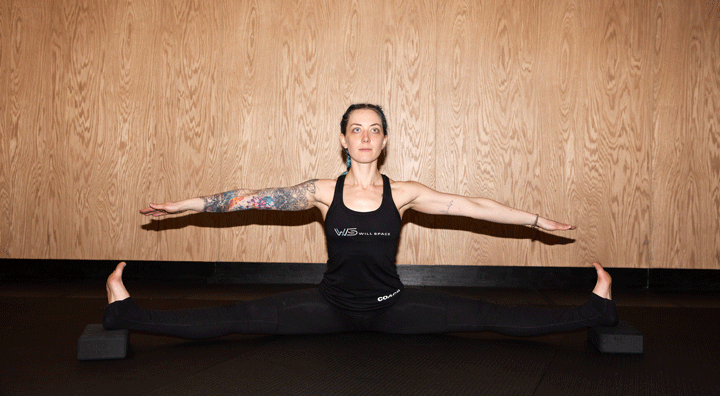 "This move is a hip hinge from a center oversplit on stretch blocks. Touch the chest to the ground, and return upright, maintaining a flat back."


---
Move #3
Lizard Push-Up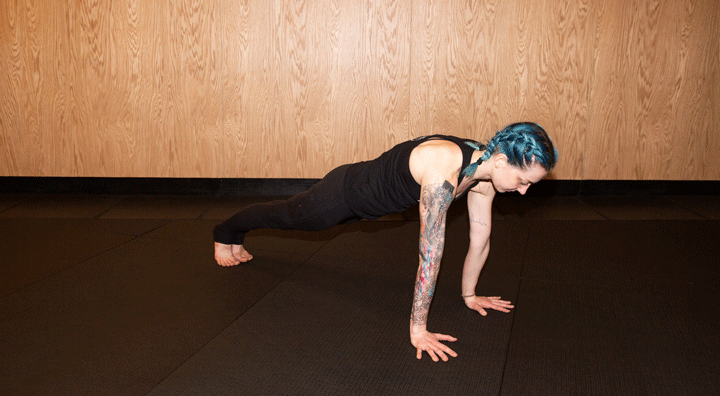 "From a lizard lunge, do a single-arm rotational push-up. This move challenges different systems in the body than a standard push-up."


---
Move #4
Cossack Squat with Internal Rotation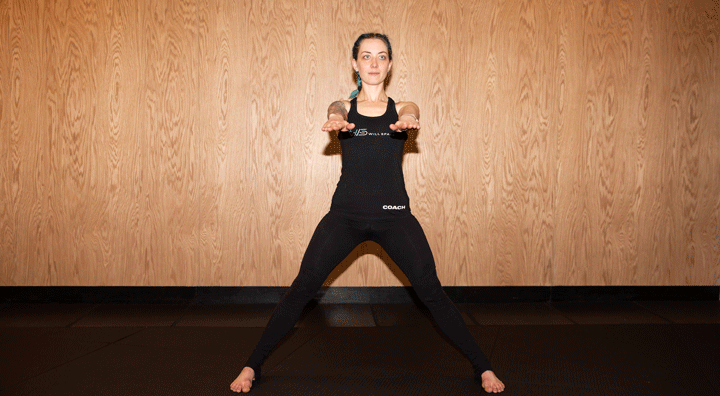 "Do a side squat from a standing straddle position. It's a full hip range of motion. Sit on the ground, internally rotate the bent-leg hip, and return to a standing position."


---
Move #5
Tripod Pike Pull