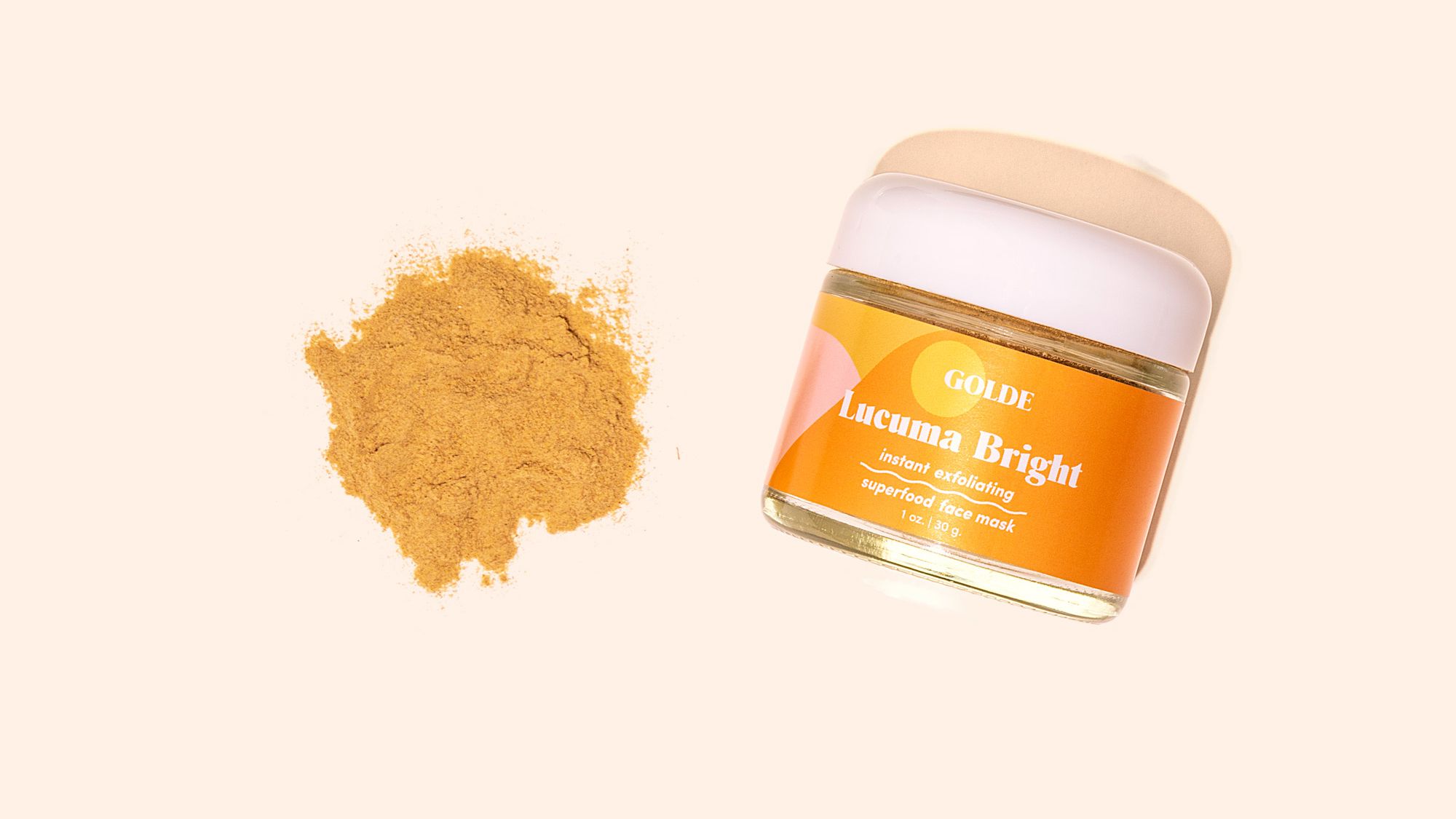 Skin
Golde is finally launching skin-care products.
When two-year-old wellness brand Golde sent us their to-go packets of turmeric powder to try, they were gone in a day. Needless to say, we're big fans, especially since co-founder Trinity Mouzon Wofford is the youngest black woman to have her products in Sephora. So when we heard she was launching their first beauty product, we knew we had to get our hands on it ASAP. After Golde's other products previously sold out in only a few days, we're happy to say that their two new edible face masks truly deserve the hype.

Each mask—one named Clean Greens, and the other Lucuma Bright—is made up of a powdery substance similar to their popular turmeric tonics. When we checked the ingredients, it didn't come as a surprise to learn that each group of superfoods could also serve as a great tea (which we tried and can confirm is delicious). Lucuma Bright contains lucuma fruit powder, marshmallow root extract, papaya fruit extract, and sea buckthorn juice powder to help gently exfoliate the skin. Because fruit enzymes are less harsh than traditional acids, they're perfect for sensitive skin while still breaking down the keratin proteins attached to dead skin cells, revealing a bright, healthy complexion underneath.

If you're looking to protect your skin from pollution, then the Clean Greens mask is made for you. It's deep-cleansing and contains plenty of spirulina powder, which has vitamin E, selenium, and tyrosine, all hero ingredients for anti-aging and chock-full of anti-oxidants to eliminate free radicals. The added mango juice powder, marshmallow root extract, and chlorella powder help soften the skin and kill bacteria, which means it will stop breakouts in their tracks. And best of all, when we put this mask to the tea test, it tasted like a delicious green juice, very much needed for the health of our skin and bodies.

The two new masks launch today, April 16th, on Golde.co, so whether you need a new favorite tea or skin-clearing mask, it does the body good. 

Photo: Courtesy of Golde 

Want more stories like this?

Let's Talk About Healthy Foods That Freak You Out
How Turmeric Helped This Ceo Find Her Calling
Is It Time to Stop Drinking Celery Juice?