WWWRN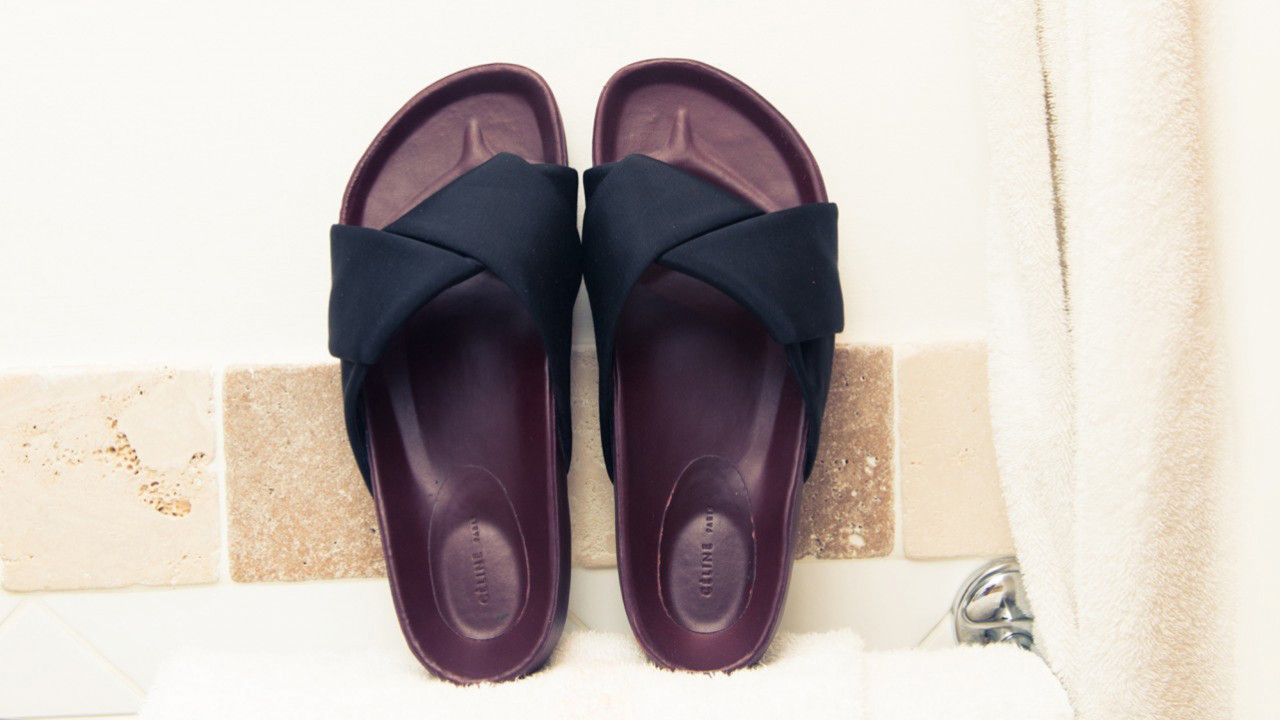 18 Pairs of Sandals Coveteur Editors Are Buying
Alas, it's that time of year.
Earlier this week our experiential and e-commerce director, Jordan, snapped a pic of her footwear for the 'gram, declaring, "ankle exposure is happening," to which we all responded, "OH YES IT IS!" It was a long winter, and as much as we love boots, we don't want to see them on our feet anytime soon. What we *do* want to see, however, are sandals. Heeled sandals and flat sandals; expensive sandals and affordable sandals; sandals we can run around in all day, and sandals that only work if we're commuting via Uber. Take a look at our online wish lists, and you'll find everything from Simon Miller slides to Cupcakes and Cashmere platforms. Here are a few of our favorites.
---
Leah Faye Cooper
Editorial Director
1. Pedro Garcia Thora Frayed Satin Platform Sandals: I don't know who Thora is, but she and I are kindred spirits. This platform! This *perfect* shade of pink! Pedro Garcia really gets me.
2. Nalho Kamala Sandal: While my heart wants to wear heels every day, my feet do not. When they need a break, I love a nice comfy slide. Extra points here for the great camo print.
3. Cupcakes and Cashmere Harmon Platform Sandal: I've always subscribed to the idea that shoes can make an outfit, which explains why I'm drawn to these beauties. With a platform and a flared heel, so long as your body is covered in something, you're good to go.
---
Noah Lehava
Director, Lifestyle & Talent
1. Emme Parsons: I don't mean to wax poetic, but I hate socks. So as soon as the temps get high enough, I ditch them. I can't think of a better manicured-toe debut than in Emme Parson's minimalism-to-a-T sandals. Need to get my hands on them stat.
2. Neous Phippium Leather Sandals: Sometimes I feel like I need a bit of a heel, but I'm a creature of comfort, so stilettos are just not practical for my everyday. (Bow down to the immortals that are able to do it) That's why I'd go for these chunky two-inch wood-carved heels .
3. Jacquemus Noli Leather Sandals: At this point you can prob get a good sense of my sandal aesthetic. Strappy and minimal on top and all fun in the heel. This pair is no exception.
---
Hannah Baxter
Editor
1. Simon Miller F101 Slice Slide: My love for Simon Miller's platform sandals knows no bounds, but for everyday use, I think I need to snag this pair of flat slides. The buttery orange color is made for my '70s-inspired trouser collection—all I need now is a vintage tee and a bright beaded bag.
2. Teva Original Universal Sandal: Hate on me if you want, but I wear Tevas all the damn time in the spring and summer. They toughen up a girly dress when I don't want to wear boots, they're crazy lightweight and comfortable, and they're ideal for throwing on with denim cutoffs and a gauzy tank for some beach hangs. Embrace the Velcro, y'all.
3. Rejina Pyo Harley Leather Sandals: Good god, Rejino Pyo knows how to make a foot look sexy. These are the perfect barely-there sandal (a trend that's carried over from last season), and the architectural heel looks like it will actually support you as you stomp all over these streets. Plus, with the added height, you'll have legs for days.
---
Daniella Deutsch
Producer
1. Suzanne Rae Velcro Sandal: Wasn't fully convinced I could get with the Teva-style sandal until this Suzanne Rae pair came along. Now that I see the light, I am ready to pair these with some glittery socks!
2. Chloe Leather Buckle Sandals: The dangers of pulling samples for shoots is the direct correlation to the rise in my shopping wish list. While perusing the Chloe site for a recent shoot, these shoes put my scrolling to an immediate halt. The intricate cutouts particularly have me mesmerized.
3. Staud Gita Sandal: Staud's debut shoe collection for spring is, to no surprise, an instant hit. An array of low heels, barely-there straps, and subdued colors present the ideal assortment for warmer days in the city.
---
Ivanna Martinez
Social Media Associate
1. Freda Salvador Irene Multi Strap Mid Heel Sandal: These Freda Salvador multi-strap sandals are perfect for spring. I love the different colors and textures. This mint color specifically can easily be a neutral for a colorful wardrobe.
2. Maryam Nadir Zadeh: Rainbow Fish, but make it fashion! I'm contemplating whether or not to treat myself to an early birthday present with these. I would wear them to every fun pool party I have on the calendar this summer.
3. Birkenstocks: I have four pairs of Birkenstocks, and these will make it five. I love wearing them throughout the summer because they have amazing arch support, so no blisters.
---
Rachel Pickus
Social Media & Affiliate Cordinator
Part of the series:
WWWRN