3 Packable Workout Accessories to Bring When Traveling
Smaller than a rolled-up tee.
Fitness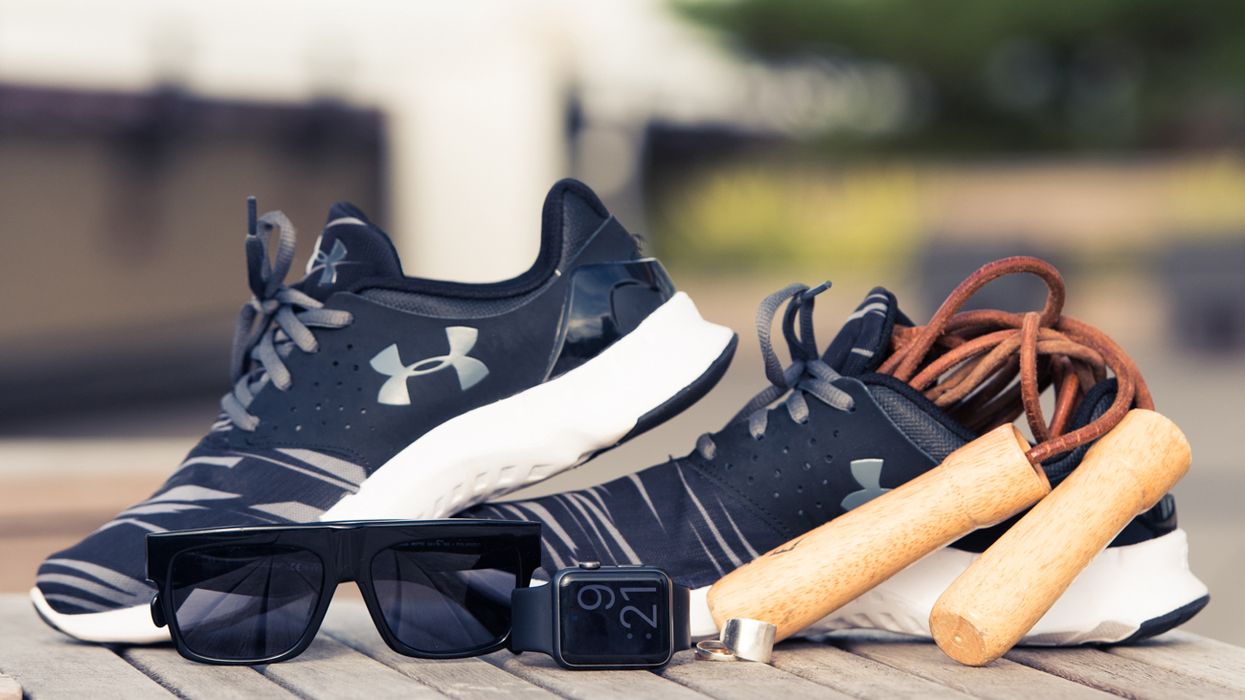 You know what's a total bummer? When you've put in all that time at the gym or racked up the miles on your running app to feel like your healthiest, strongest self—maybe even ramped things up ahead of a vacation—and then go completely off-kilter once you arrive at your destination. Whether the gym situation isn't up to par, or you're just not comfortable hitting the pavement in unfamiliar territory, working out away from your home turf is a challenge. Trainer Chase Weber, who counts Naomi Campbell and David Beckham as clients, offered us some sage advice and, er, packing tips on what accessories to bring along for an easy workout anywhere.
 

Mini Bands
"There are so many variations on how to use your mini bands. From glute exercises to push-up variations. It's cheap, easy to pack, and very effective." 
Jump Rope
"It may sound a little childish to carry with you when traveling, but if you can start your morning off with 15 minutes of jump rope, you will have burned nearly the amount of calories you would have in a 45-minute HIIT class." 
Sliders
"These things are money! Not only are they easy to pack, but you can do so many moves with these. Stationary lunges, lateral lunges, mountain climbers, hamstring curls, and push-ups. You can get a full-body workout with these things and definitely work up a sweat."